Remembering New York's legendary 70s club Paradise Garage
Over ten years, Paradise Garage changed clubbing and LGBTQ nightlife forever.
|
16 December 2021, 8:00am
Picture it: New York City, 1979. The disco scene reached its peak as Studio 54 opened in midtown Manhattan. While celebrities, socialites, and creatures of the night cavorted behind the velvet rope, way down on King Street lay the city's greatest nightclub — Paradise Garage. Every Friday and Saturday night, resident DJ Larry Levan (1954-1992) took revellers on the journey of their lives.
Between 1977 and 1987, the members-only club was the Mecca of dance culture. Inspired by David Mancuso's parties at the Loft during the early 70s, Larry wove a spellbinding tapestry of sound as grand as a night at the symphony. But Larry also brought the spirit with him and took everyone to church with his foot-stomping, somebody gonna be hollerin' remixes of the hottest new tracks, creating the definitive sound of New York dance music.
West End Records owner Mel Cheren (1933-2007) financed the Garage and helped popularise the new style of dance music with groundbreaking records like "Heartbeat," "Is It All Over My Face?," and "Don't Make Me Wait". The Garage drew a dedicated following of gay Black men, who danced inside the cavernous 10,000-square-foot space until Larry was ready to go home. The dance floor comfortably held 2,000 revellers, and when folks needed a moment to rest, they could hang out on the rooftop or in the lounge.
The Garage served no alcohol and therefore didn't need to close at four am — which was the hour many arrived. A proper afterhours, celebrities like Diana Ross, Grace Jones, Boy George, and Madonna were deep in the mix, not to be seen but to be part of the scene, letting loose alongside the regulars. Larry's ear was unmatched, and he regularly broke new records and brought in artists for live performances; his eclectic tastes ran the gamut from Whitney Houston to New Order.
Michele Saunders met Larry in 1979 when he was remixing Billy Nichols's disco hit, "Give Your Body Up to the Music," produced by her then-husband, Andre Saunders. Michele joined them in the studio, and they quickly put her to work doing the claps in the background. "It was an exciting time, but I didn't realise this was practically a historical moment," Michele says. "The song became a Garage anthem -- and something I would remember for the rest of my life."
That weekend, Michele went to the Garage for the first time to see Billy debut the song live. "I was all dressed up. I was wearing a black Norma Kamali leotard with the back cut out, really high platform heels, and a fox fur coat. I was in the DJ booth and watched the show, but I wanted to be on the floor! I decided then and there, 'I'm coming back next week by myself — no heels, no fur, no husband!'," Michele remembers.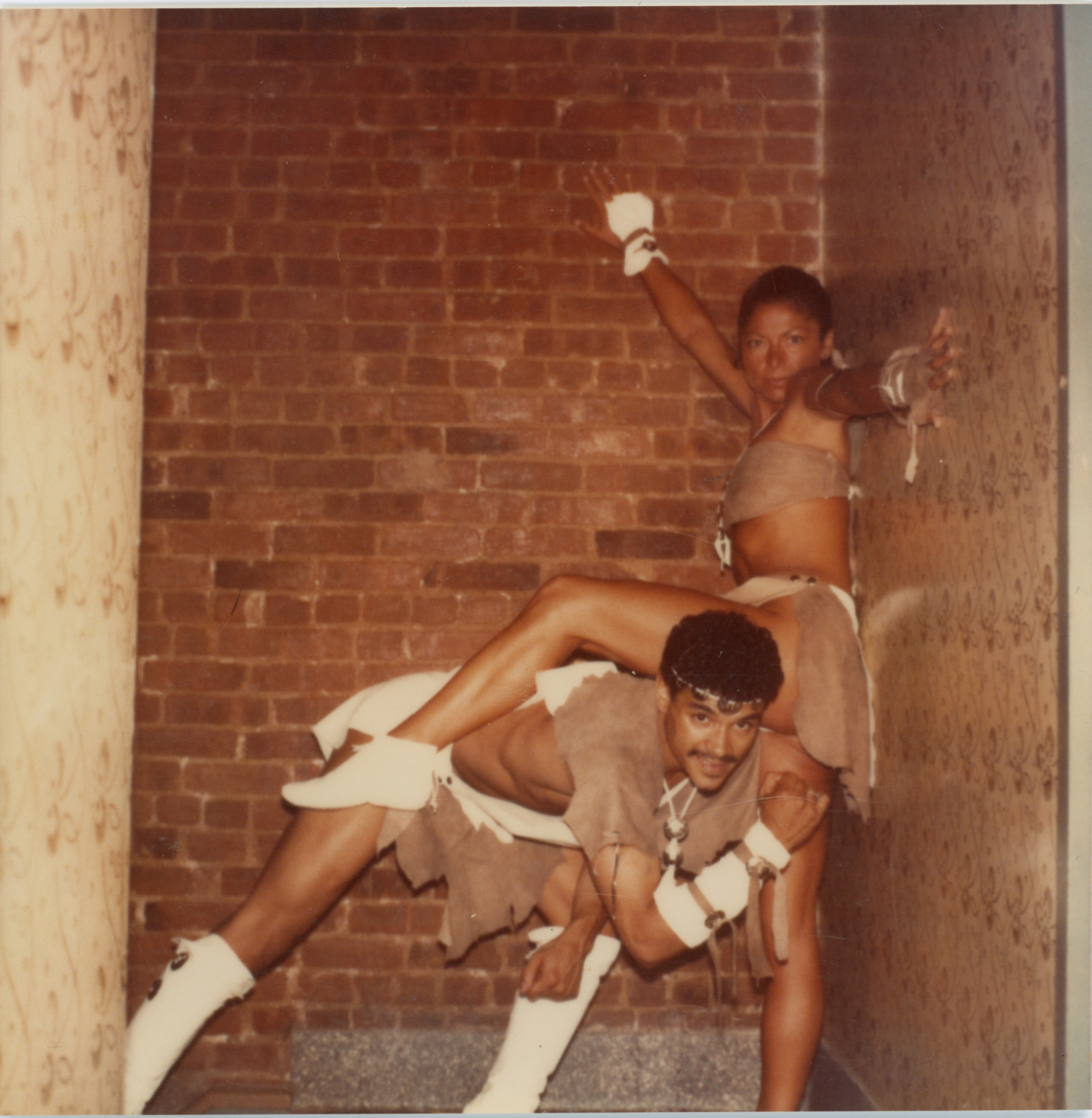 "I went the next week back ready to party, wearing a tank top and ponytail, these little boxing shoes and sweatbands. I hid behind the gigantic speakers because I needed to get accustomed to the place. That's where Pumali found me. We started dancing, and then I met his friends. I was immediately adopted, and we started doing costumes the next week."
Pumali was the leader of a coterie of dancers at the club. Every Tuesday, the squad met up at M&J Trimming in the Fashion District to select fabrics for new looks, often organised around a seasonal theme. Michele, then in her early 40s, worked as a photographer's agent for luminaries like Art Kane and Steve Hiett and provided supplemental funds, purchasing feathers, and other luxurious accoutrements. She also bought a big stapler and hot glue gun so that everyone could fashion their own personalised look.
After practising a few dance moves in a studio at Carnegie Hall, the crew was ready to go. They would converge outside the Garage around four in the morning, ready to make a proper entrance in their arrival ensemble. They brought suitcases and stashed them behind the speakers for a costume change later that night. "Everyone danced well together, but they had their own style," Michele says, "We were responding to the music. Larry was the maestro." In Larry's hands, songs became waves, swelling, cresting, and sweeping revellers away -- an experience equal parts sacred and profane. "It was spiritual, but it was physical, too. The music touched your body, your energy, your brains. It was a hell of a trip. It was sexy too. All this stuff happened behind the speakers. It was pretty wild."
"Back then, it was still underground," Michele adds. "Gay and trans people felt safe there -- even on Fridays, which was the 'straight' night. It was like a family, and once you were inside, you were free. You could do whatever you wanted. But also, you didn't need to spend money. There was a ton of fruit and a big bowl of punch full of acid or whatever, so you could get all these refreshments for free."
Throughout its run, the Garage maintained a cult following. "We needed to go to the club," she says. "In those days, I could have gone to all kinds of places for the weekend, but I could not miss Fridays and Saturdays. When you walked up that ramp, you felt this energy. You would wait in line, but you weren't impatient to get in. Everybody went there to find a high, and it hurt so good. I'm not talking about drugs; it's the high of the music."
In that moment, Michele describes feeling a connection, expression, and communion tantamount to transcendence -- a feeling so good, you never wanted it to end, as perfectly expressed in Garage classic "Make It Last Forever". And so, even though the club closed nearly 35 years ago, the beat goes on. There is even an annual reunion for the club's faithful acolytes to enjoy the wave again for one night only.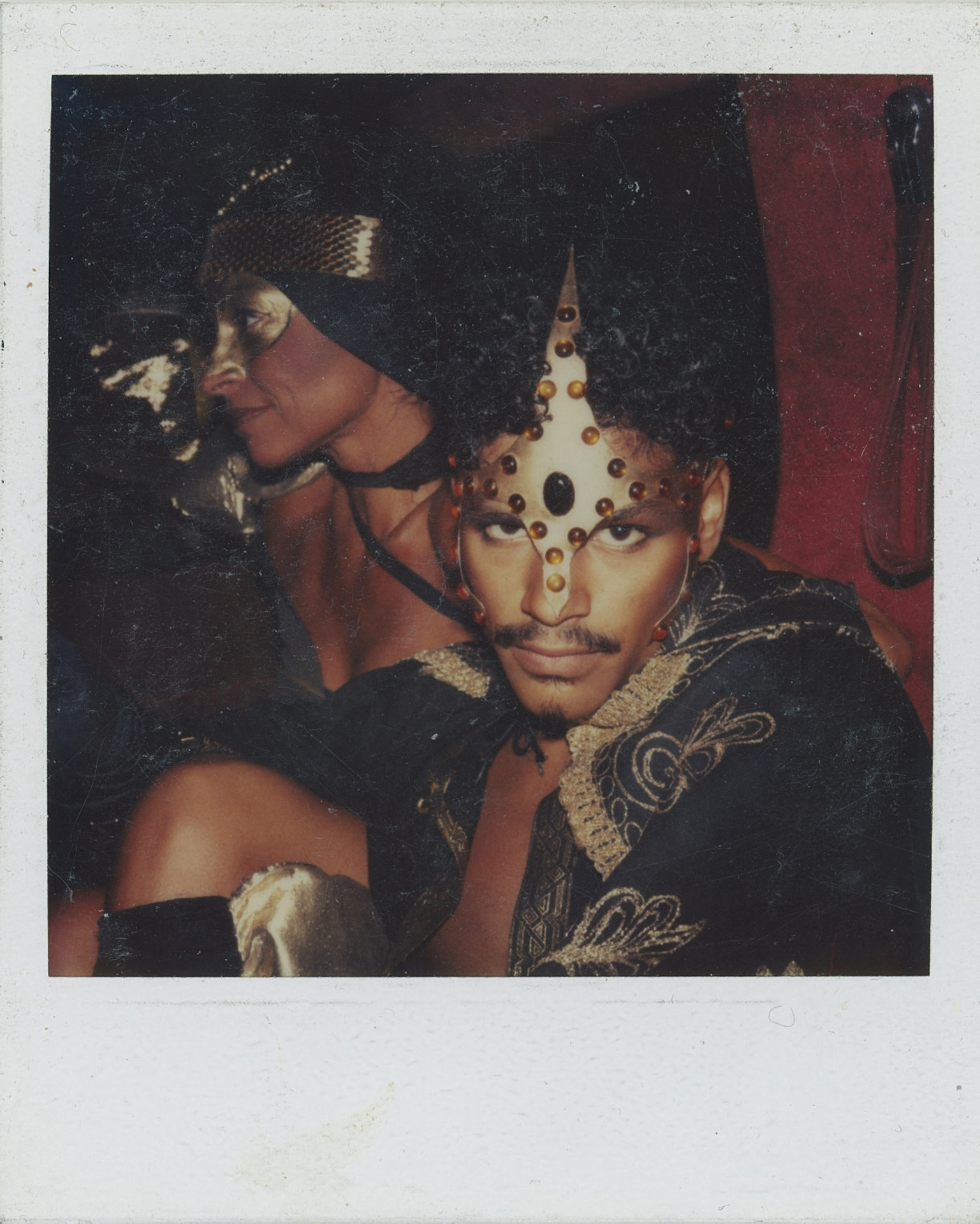 "These unexplainable things can happen when there's a DJ taking you on a journey, and you're all going there together, really sweating and putting in the work," says dancer and choreographer Ephrat Asherie, who has been collaborating with Michele on "UnderScored", a "documentary dance theatre" tribute to the Garage. Over the past two years, the Ephrat Asherie Dance has performed the work at the Guggenheim Works & Process, Lincoln Center Out of Doors festival, and a residency at Kaatsbaan Cultural Park in Tivoli, New York.
"I am a club head, and I love collaborating with people to explore ideas in a way that takes time," Ephrat says. When she was a child, Ephrat moved from Israel to New York in 1987, the year the Garage closed. Although she never got to experience it firsthand, she grew up going to nightclubs like the Shelter, which carried on the Garage's fabled legacy. "It was life-changing, being in that community every week, losing yourself in the music, and connecting through dance."
As Ephrat began going to Garage reunions, she developed a profound sense of reverence, longing, and respect for the club, a sensibility she brings to "Underscored," which features Michele — now 78 years old — as one of the three elders in the piece. "I've only known Michele for two years, but I feel like I've known her my entire life," Ephrat says. "She is so generous, so willing to share stories, photos, and feelings. It's really moving to me that she's my friend."
Ephrat is currently working on an oral history archive of the Garage along with plans for a new residency in 2022. "The Garage is a huge part of New York City history, and a lot of times institutions don't give much attention to the underground," she says. "I'm not trying to recreate anything because it's impossible, but it's important to tell intergenerational stories. I'm working with people I love, respect, and revere, people I want to celebrate and collaborate with while they are still here."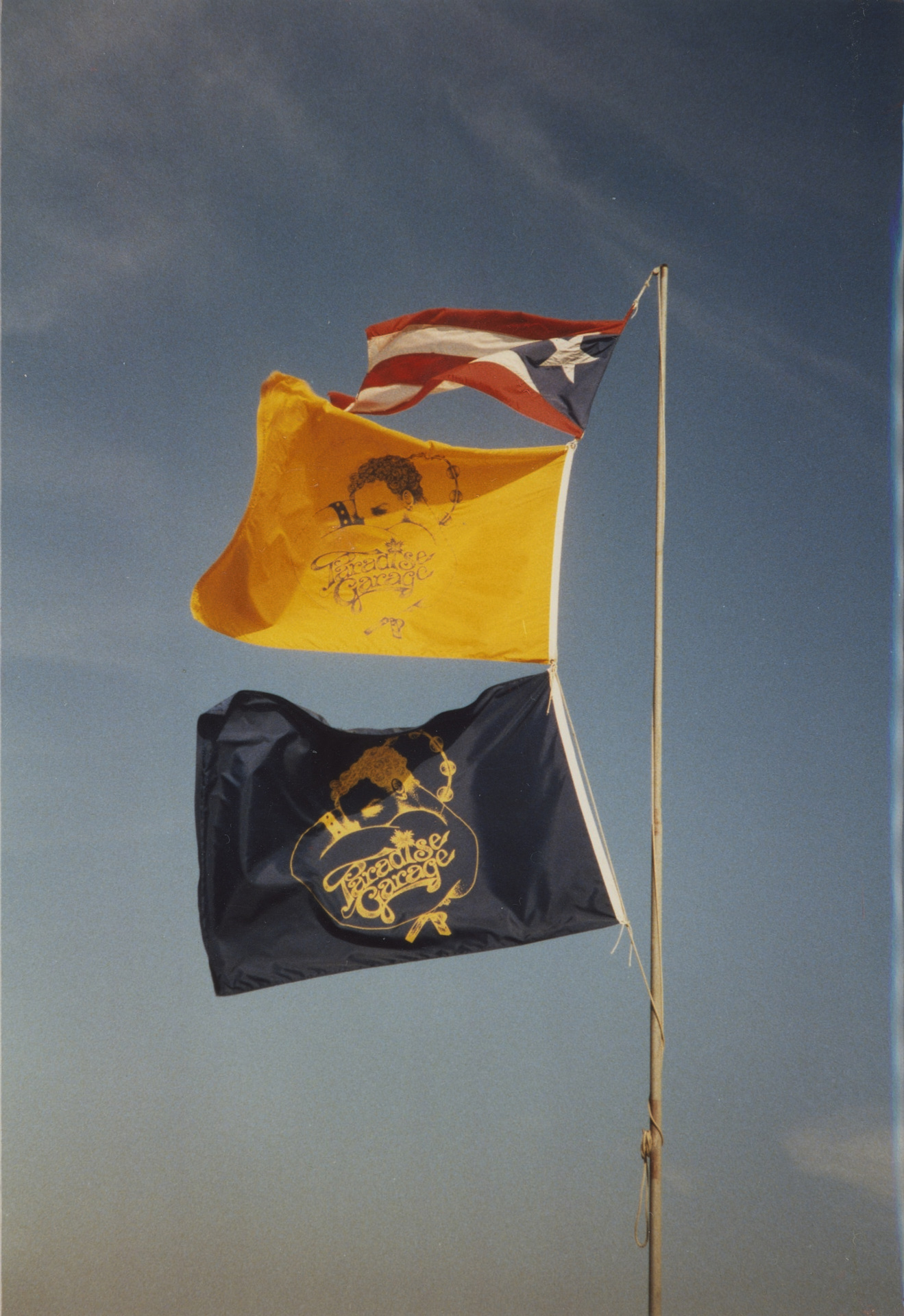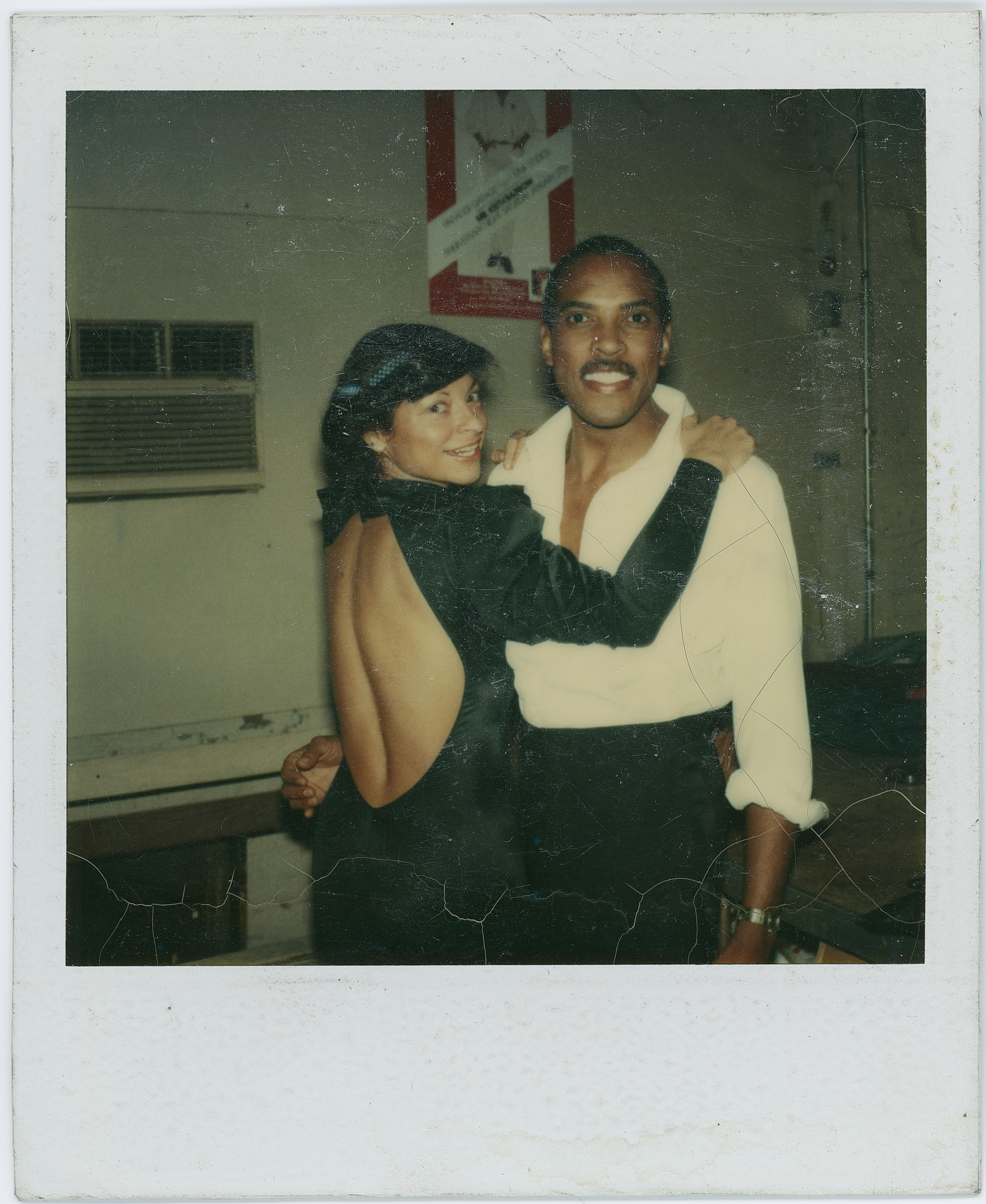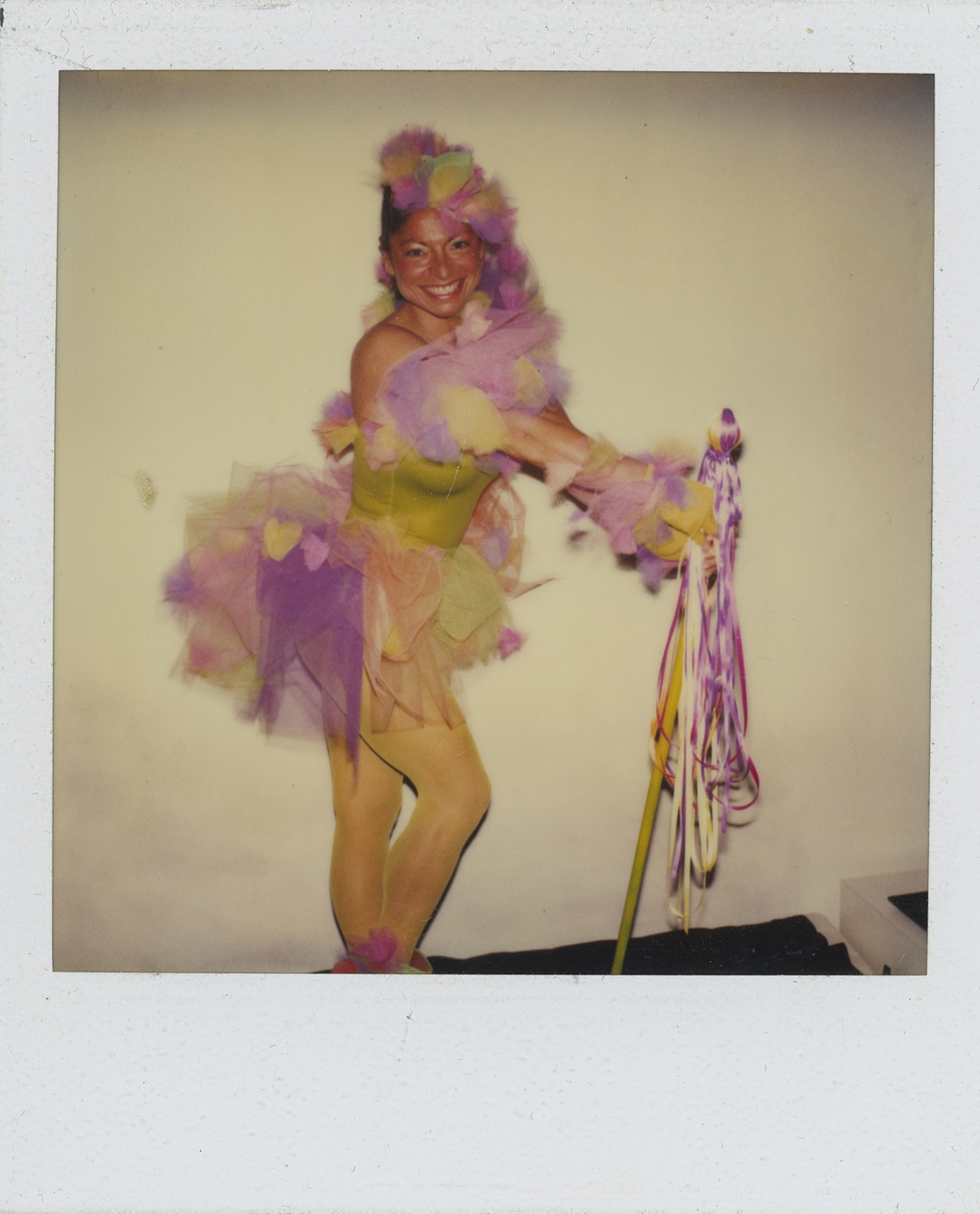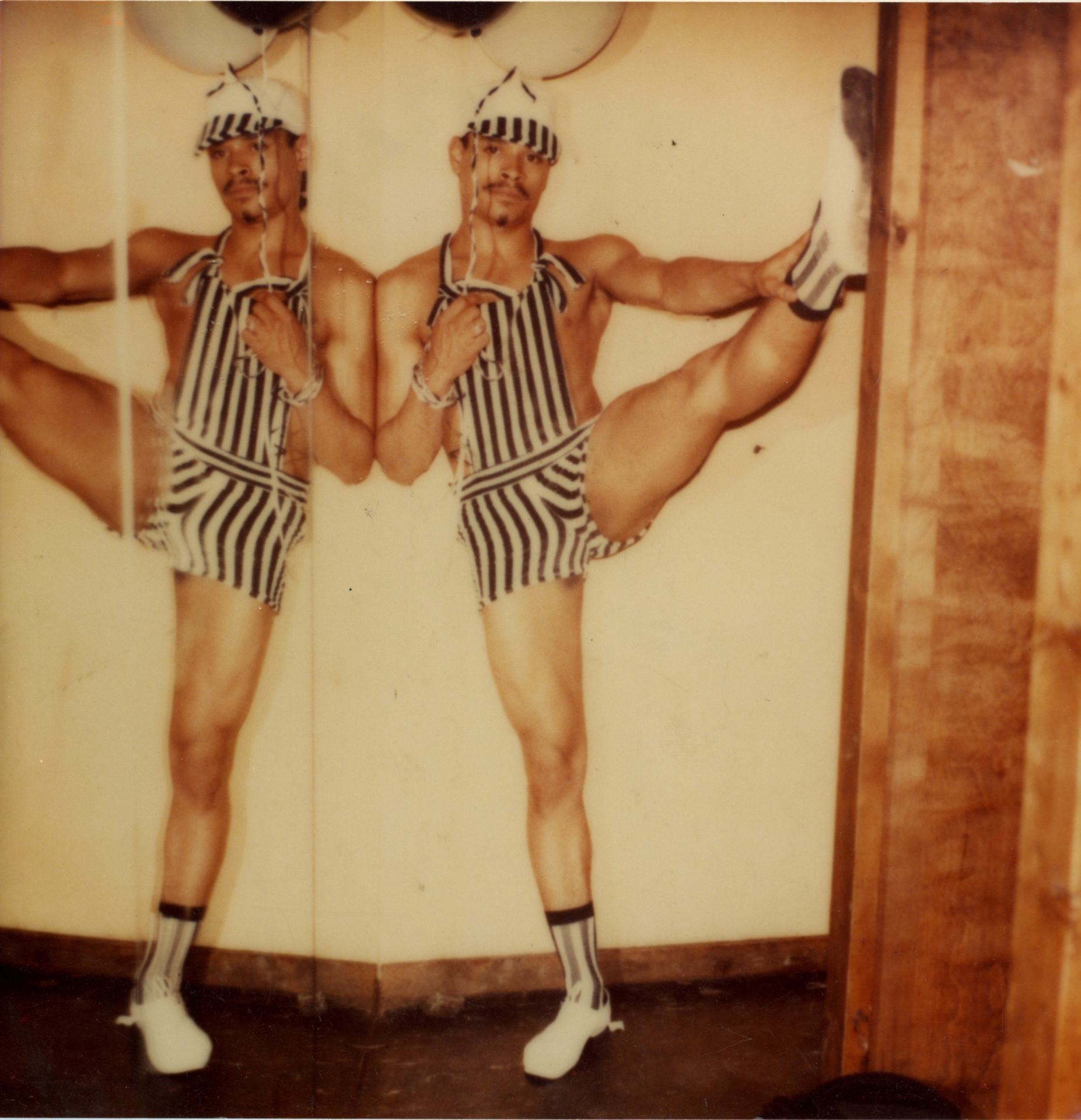 Credits
---
All images © Michele Saunders