Some new faces have been added to The White Lotus season 2 cast
This time, the HBO hit will be set in Sicily.
|
11 February 2022, 11:34am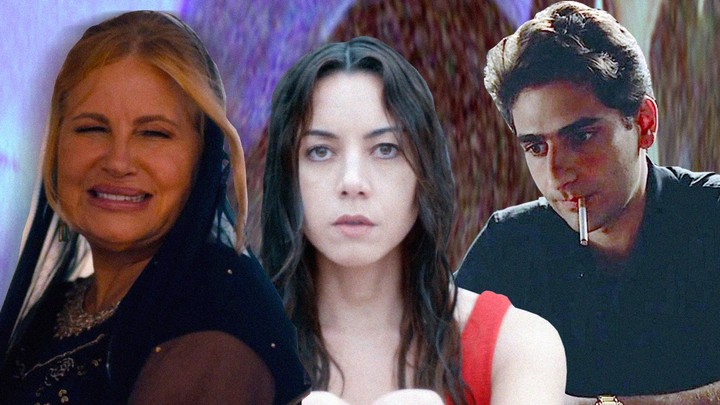 After HBO's dark comedy satire The White Lotus took us to a tropical hotel resort in Hawaii last summer, the lauded show was quickly renewed as an anthology series, with season two set to start shooting sharply, apparently in Sicily. Yep, Jennifer Coolidge is back, but there's been no news about her new companion's return though – played by Lost's Jon Gries – or whether Tanya will find a new hotel massage therapist to trauma dump on this time. The new show set-up means we're getting a whole new cast of characters joining her, meaning Sydney Sweeney has (for now) checked out. More have been announced this week.
It's likely more will be announced before filming begins, but in the meantime here's everything we know about the return of the acclaimed series.
What's the plot of The White Lotus season two?
Season one saw entitled guests, cultural appropriation and a spot of suitcase-defecating come together, leading to a murder at the hotel. Season two will follow a different set of staff and holiday makers at another White Lotus property — this time in Italy. The working title for the show is rumoured to be The White Lotus: Sicily. Other than that, not much else is currently known about the plot. All we know is that we can be sure to expect high-stakes drama between hotel staff and "I'd like to speak to the manager" guests and a heavy dose of satire.
Who's returning?
Currently, the only person returning for season two is champagne-toasting, massage-loving meme queen Tanya, played by the ever-glamorous Jennifer Coolidge, in a guest star capacity. That of course makes sense, it's unlikely the same random mix of strangers would all once again end up on the same holiday in a different city. Show creator Mike White has said though that other characters from the White Lotus universe may return in the future. "Maybe it could be a Marvel universe type thing, where some of them would come back," he told TV Line in October. Maybe unbothered icon Olivia, played by our Euphoria queen Sydney Sweeney, will make an actual comeback.
Who's joining the cast for season 2?
A series of new cast announcements have been made. British actor Theo James (Divergent; Downton Abbey) and stage and screen star Meghann Fahy have joined as a holidaying couple in the show. Meanwhile, Will Sharpe, who recently appeared in The Electrical Life of Louis Wain, will be playing the husband of the previously announced Aubrey Plaza (of Parks and Recreation and the Kristen Stewart queer christmas movie fame), is set to play a woman called Harper. Slightly more mysterious is the casting of Leo Woodall, a relative newcomer who's playing Jack, a "mysterious guest" on the resort.
There's also The Sopranos' Michael Imperioli playing Dominic DiGrasso, who's travelling with his elderly dad Bert, played by Oscar-winner F. Murray Abraham (The Grand Budapest Hotel), and his college graduate son Albie, played by Adam DiMarco (The Chilling Adventures of Sabrina). After Yang star Haley Lu Richardson will play a young business woman Portia who's away with her boss — none other than Tanya! Meanwhile Tom Hollander (Bohemian Rhapsody) takes on the role of Quentin, an English expatriate staying at the hotel resort with his nephew.
Is there a trailer?
Not yet! Though a second season was greenlit in August, filming is yet to start.
When will The White Lotus season 2 be released?
Although no release date has been set, the first season was filmed across September to November 2020 before being released in July 2021. This was partly due to Covid delays however, and with much hype created by the series debut, no doubt HBO will want to see its return as soon as possible, Our guess is season two will be available to stream in either late 2022 or early 2023.