Images via Balenciaga, Versace and Louis Vuitton. Collage by Douglas Greenwood
What you need to know about fashion in 2022
From Matthieu Blazy's Bottega Veneta debut to 60 years of Saint Laurent, here's everything to keep your eyes peeled for over the year to come. 
|
07 January 2022, 12:59pm
Images via Balenciaga, Versace and Louis Vuitton. Collage by Douglas Greenwood
Thought 2021 was a big year for fashion? Well, my dears, welcome to 2022! Get set for feverishly anticipated debuts, break-the-internet collaborations and landmark exhibitions, because there's a veritable glut of bits and bobs to keep an eye out for over the next 12 months. Daunting, we know, but thank goodness you have us to guide you through it all. To prepare you for what's in store, we're here with a handy crib sheet of some of the most important moments on the radar – a handy way to help you tell your Bianca Saunders from your Balenciagas, your Pradidases from your Supriffanys.
New beginnings
A new year brings a chance for a fresh start, and nowhere does that hold more true than here on Planet Mode. In the wake of the sudden departure of Daniel Lee from Bottega Veneta late last year, one of the debuts sure to garner everyone's attention is Matthieu Blazy's first show. Set to take place in February as part of Milan Fashion Week (marking Bottega's return to the MFW mothership after three seasons of itinerant 'Salon' shows), the chips are down that the former design director – and Maison Margiela, Celine and Calvin Klein alum – will bring hand-wrought, artisanal flair to his Bottega, a spirit well in tune with the core values of the Italian leather specialists.
In London, another fresh start worth keeping your eyes peeled for is the launch of Phoebe Philo, the label spearheaded by the queen of contemporary minimalism herself. What lies in store here is very much TBC – in characteristically hush-hush fashion, the only clue given was that the LVMH-backed would offer "clothing and accessories rooted in exceptional quality and design". That is, of course, a given, but what makes Phoebe's return especially noteworthy isn't just the fact itself – rather all eyes will be on how her new offering will compare to the work of those who worked for her at Celine, and have attempted to cater to the gap in the market that emerged when she left the house in 2018 – Peter Do, Rokh, and most famous of all, Daniel Lee. Mother has arrived!
Looking to the other side of the channel, though, put Paris Fashion Week Men's in your calendar. In January, Bianca Saunders will be taking to the runway for the very first time on menswear's most esteemed stage and Nigo, the godfather of Japanese streetwear, will present his first collection for Kenzo. As much as it will an important season for hellos, there's an even more important goodbye to take into account. On January 20th, at the Louis Vuitton Men's show, the industry will come together to pay tribute to one of its greatest designers, Virgil Abloh, who passed suddenly in November 2021. More than an opportunity to remember the maverick creative, it will be a celebration of Virgil's life and work, where some of his final designs for Louis Vuitton will also be shared.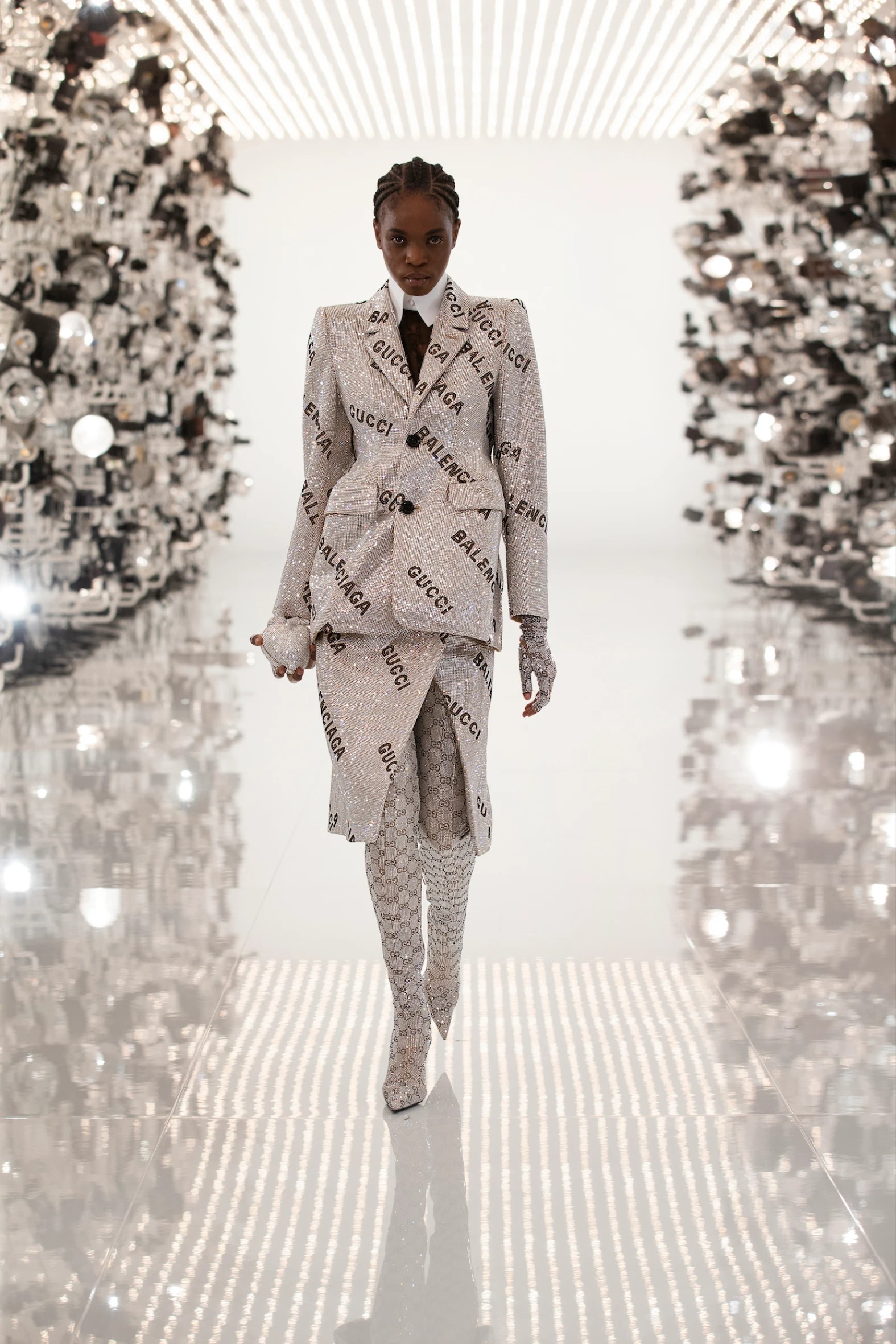 Collaborations x collaborations
If 2021 taught us anything, it's that teamwork is very much in right now. From Fendace to Balucci (Gucciaga?), Supreme x Tiffany & Co. to Palace x Harrods, last year saw the collaboration (sorry, 'mutual hacking'!) industrial complex whirring at unforeseen speed. And it ain't showing any sign of slowing down soon. Later this month, Burberry will reveal its Pre-Fall 22 collection, designed in collaboration with Lea T, a supermodel, trans advocate and longtime muse of Riccardo Tisci's. What's more, in a show of the Italian designer's commitment to a more collaborative way of doing things, all of the house's pre-collections going forward will be designed in collaboration with a different creative partner.
Over in Milan, barely a week into the year and the second installment of Prada's capsule in partnership with German sportswear giants Adidas has already dropped, this time branching out further into ready-to-wear. And then the rumour mill has been running overtime since an image of a Gucci x Adidas monogram started circulating on Twitter towards the end of last year. Well, if collabs are what the girls want, then let the girls have collabs!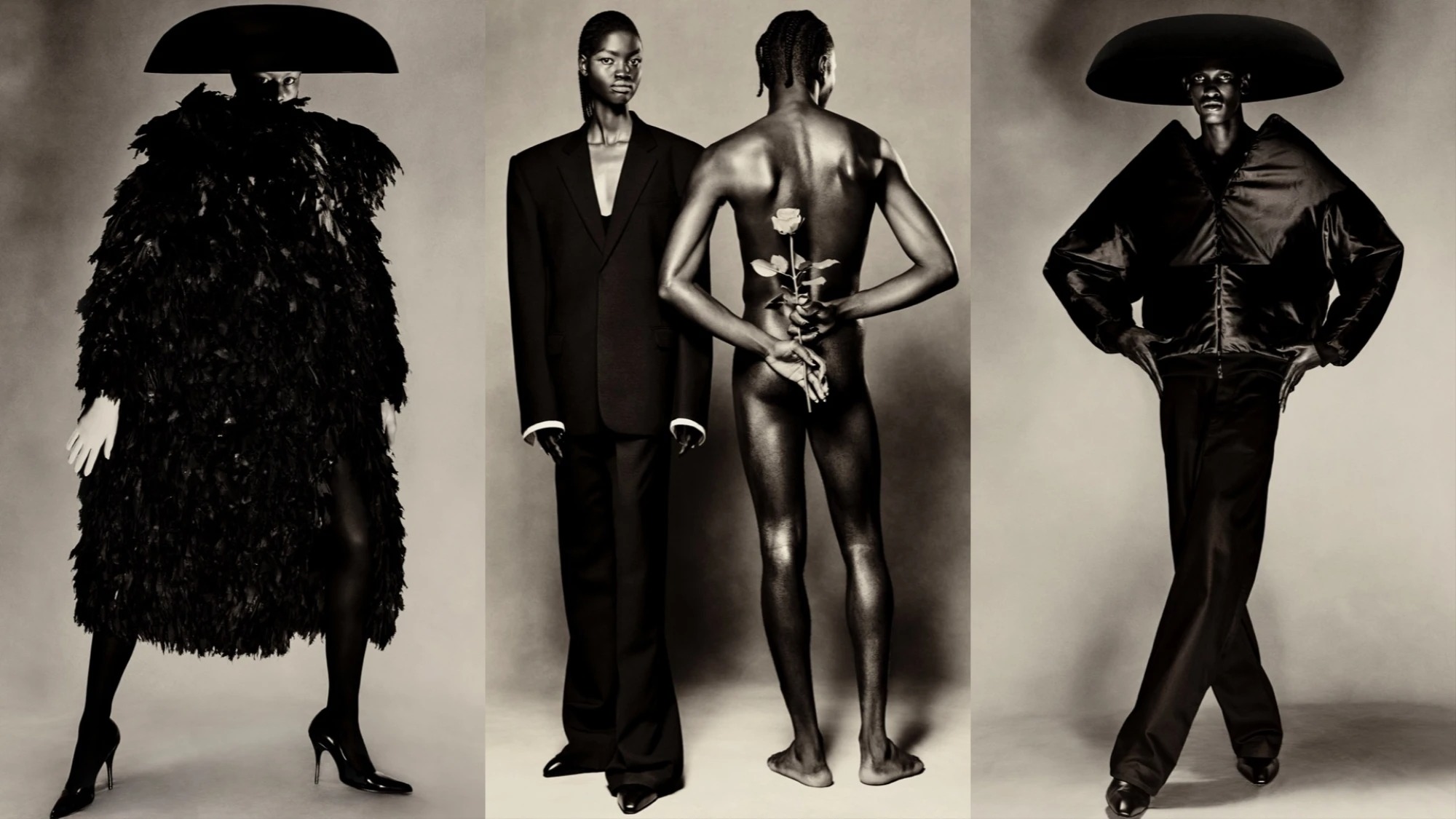 Haute couture
If couture week isn't already hot-stamped in your diary, then what the hell are you doing here? We're kidding, of course, but we are deadly serious when we say that this year's couture calendars are well worth your attention. After a whopper of a season for AW21, SS22 and AW22 look like they'll be filled with just as much promise. In January, Jean Paul Gaultier will present its second guest-designed haute couture collection – the first being the collection designed by sacai's Chitose Abe, presented back in July. For this latest chapter, the keys to one of fashion's most iconic (and iconoclastic) houses have been handed to Glenn Martens – the designer of Y/Project and Diesel fame – who's set to bring his wonderfully weird and wonky to fashion's headiest heights.
January was also originally set to be when we'd first see Matthew Williams' vision for Givenchy Couture, though that's now been pushed back to couture week in July. As they say, good things come to those who wait, and if there's anything we'll bet on, it's that the marriage of Matthew's tech-y, materials-forward approach to designing and some of the most esteemed petites mains out there will be damn well worth waiting for. Topping out a blockbuster week will be the second showing for Balenciaga Couture (in characteristic fashion, Demna has opted to present his couture collections just once a year, rather than the customary twice). OK, so this isn't a 'first' in the same way that the others are, but it deserves a mention for the sheer fact of how bloody brilliant that first collection was – need a refresher? Head here to see for yourself!
Haute culture
Granted, we often bang on about how much we love IRL runways, but there is, in fact, another real-life venue where you can appreciate clothes in all their resplendent glory. I mean, sure, shops, but we're actually talking about museums! Forced to close for months on end during the pandemic, visiting our favourite hubs of fashion history was, for a long time, firmly off the cards. This year, though, a slew of blockbuster shows are set to put that right. If you're in New York, be sure to make it to The Met, where Andrew Bolton's two-part mega-show, In America, maps out the nation's knotty fashion history with nuance and richness – the second part, An Anthology of Fashion, opens in May, and will be prefaced by the big fat Met Ball we're all gagging for. In London, July will bring the opening of Africa Fashion, a landmark survey of the continent's sartorial output from the mid 20th century to the present day, and in Paris – from the end of this month until mid-May – six of the city's proudest museums will mark the life and legacy of Yves Saint Laurent with a multi-location exhibition toasting 60 years since the house's founding. Get those dates in the diary, my darlings – and if anyone tells you that high fashion isn't high culture, send them to one of these shows!