Backstage at doublet's cursed SS21 show
Masayuki Ino of doublet celebrated his new collection with a zombie-infested Halloween party during Tokyo Fashion Week.
|
05 November 2020, 8:25pm
Fashion week invitations famously come in all shapes and sizes, but Japanese brand doublet just went one step further by using a first-person horror movie to ask guests to join them for their SS21 show. In it, you, the viewer, enter an old Art Deco mansion in Aoyama, Tokyo. As you head through a large wooden door and deep into its labyrinthine corridors, you encounter a series of genuinely disturbing zombies and ghosts… all wearing doublet.
The show itself picked up where the film left off, with those that braved both the haunted house and the wider 'fashion week during a global pandemic' fear rewarded with a well-dressed Halloween freak show.
The event marked doublet's return to the city following several seasons in Paris. The reason for this relocation? by R — a project started by Tokyo Fashion Week's sponsor Rakuten to assist Japanese designers — welcomed them to the family. "I hope that as many people as possible can see and feel the digital potential of fashion entertainment that only us in Tokyo can express," doublet designer Masayuki Ino said on announcement.
At the show, set in that same eerie mansion, each socially-distanced guest was presented with a VR headset and pair of headphones, submitting themselves once more to the nightmarish film. On removing their headsets, they discovered that the same zombies that were hunting them down (25 models in makeup and prosthetics) were now there with them in the darkened venue — smoothly connecting the digital world to the real one.
"We started shooting in the morning, then edited the video and shared it as it was," Masayuki explained backstage post-show. "This presentation method was only possible because it was in Tokyo, not in Paris." Created in collaboration with a production team specialising in horror, the video makes full use of VR and sound technologies, with spot-on direction of the acting cast.
Named 'A Very Merry Unbirthday To You', after the song in Alice's Adventures in Wonderland, the designs shown were typical of doublet: a gift wrap print silk shirt, an oversized tailored jacket inspired by the classic Japanese Nininbaori comedy skit, a faux fur coat spray-painted by Kyoto craftsmen, a pair of pyjamas.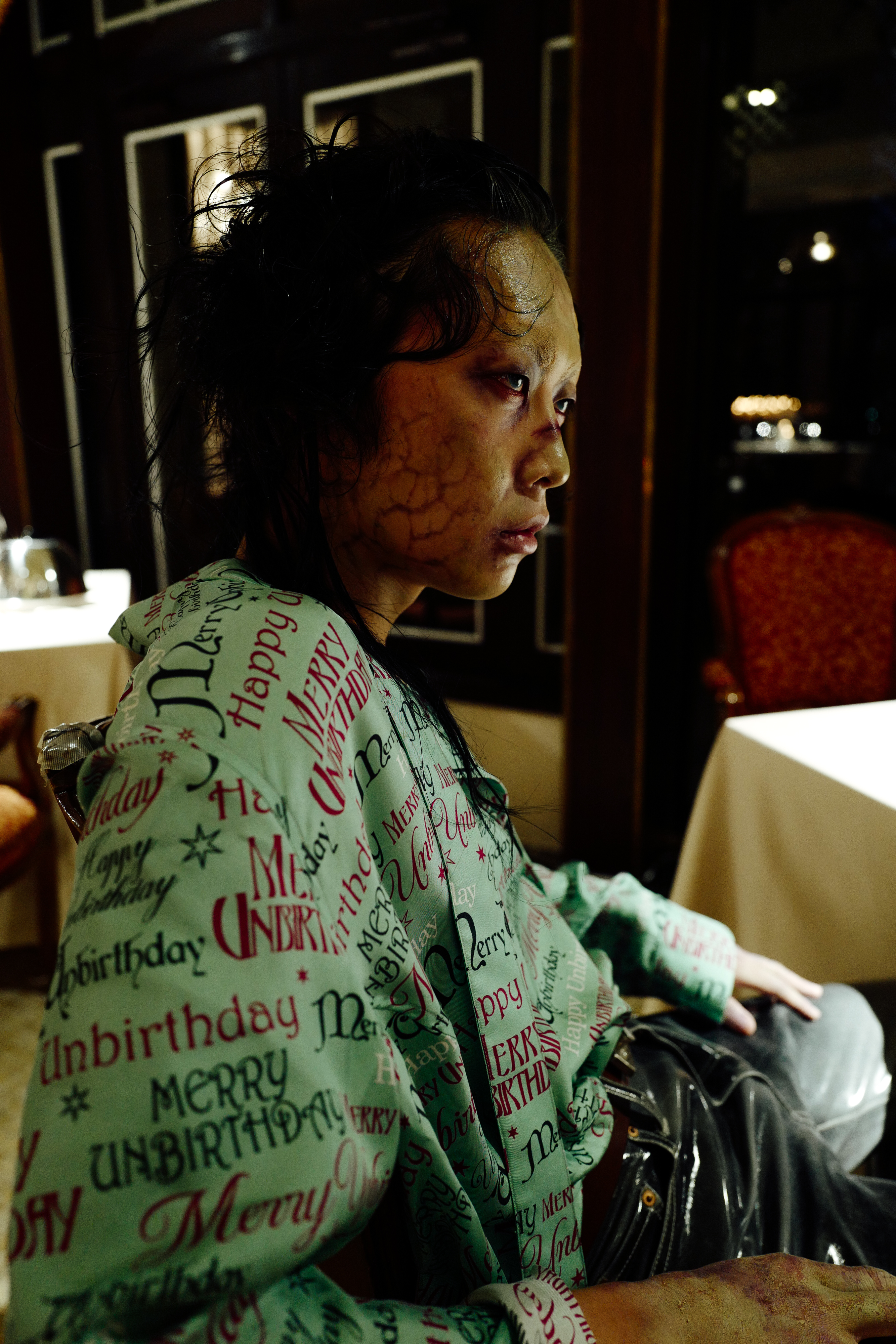 The looks were a combination of the SS21 collection showcased at Paris Men's Fashion Week in June, along with samples from the doublet archive. "Even the old clothes in your closet, if you combine them with something new they become 'fresh'… I just put that idea together with zombies and the undead," Masayuki continued. "The styling is based on famous characters, like the Butcher Man, but if that becomes cosplay, then it's no longer fashion. It's a unique, model-powered fashion costume party!"
Post-party, Masayuki — wearing SFX make-up himself — explained the spooky theme of the show. "Due to the influence of corona, Shibuya's Halloween party and other events were cancelled," he said. "I hope that the feeling of frustration for those who were looking forward to such events will go away, even just for a little bit."
It's especially important, in a year like this one, to find moments of fun. Masayuki is a pro at this, channeling his off-kilter sense of humour into his designs, shows and concepts without restraint. Rumour has it that even Karl Lagerfeld laughed out loud while judging the 2018 LVMH Prize (which doublet won) after watching one of the brand's high-compression t-shirts expand to fill a cup ramen pot. Masayuki Ino's creativity might just provide the escapism we need to survive the harsh reality of 2020.
Still not over Halloween? Turn the lights out, check over your shoulder and watch the video above to experience doublet's SS21 show in all its gory.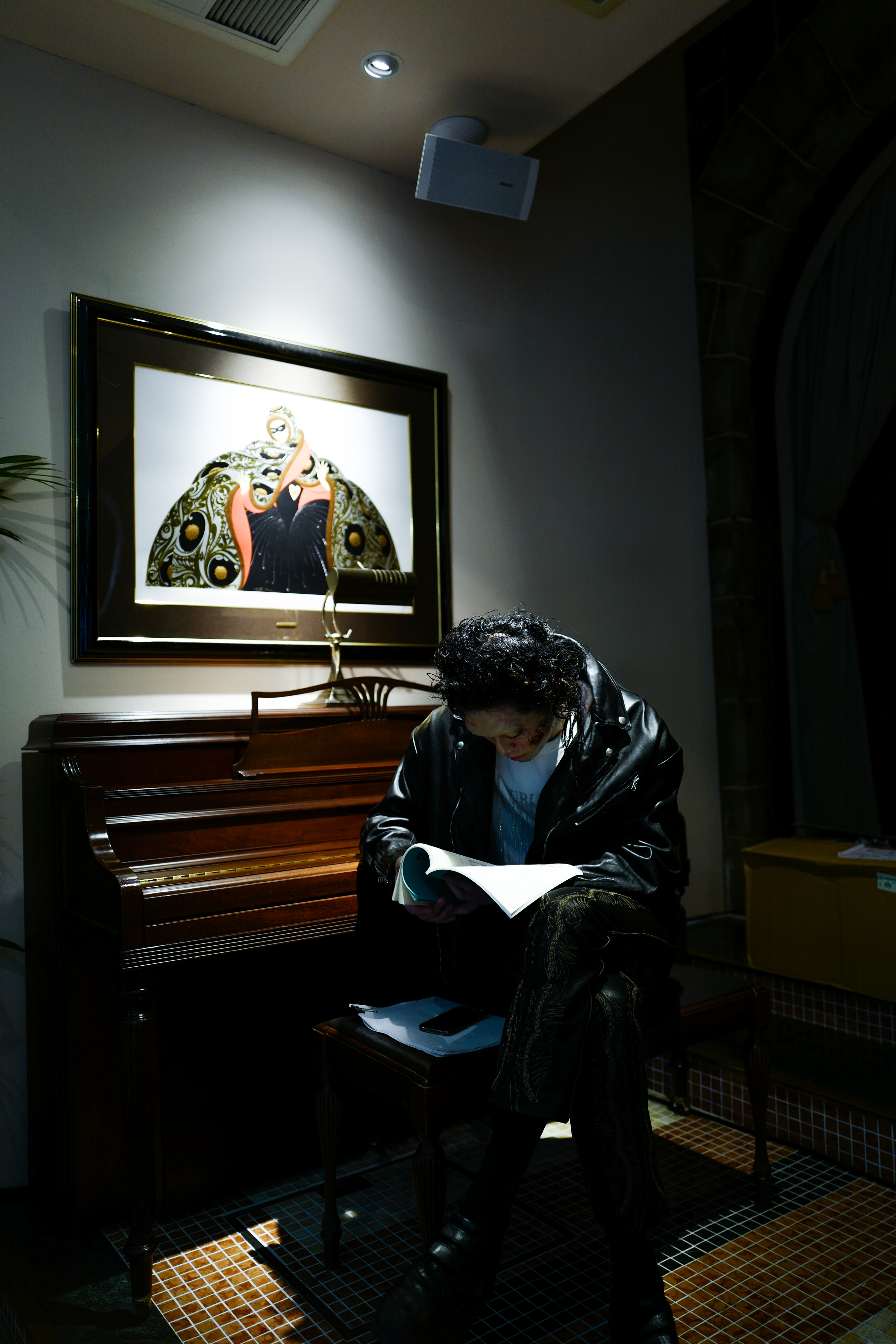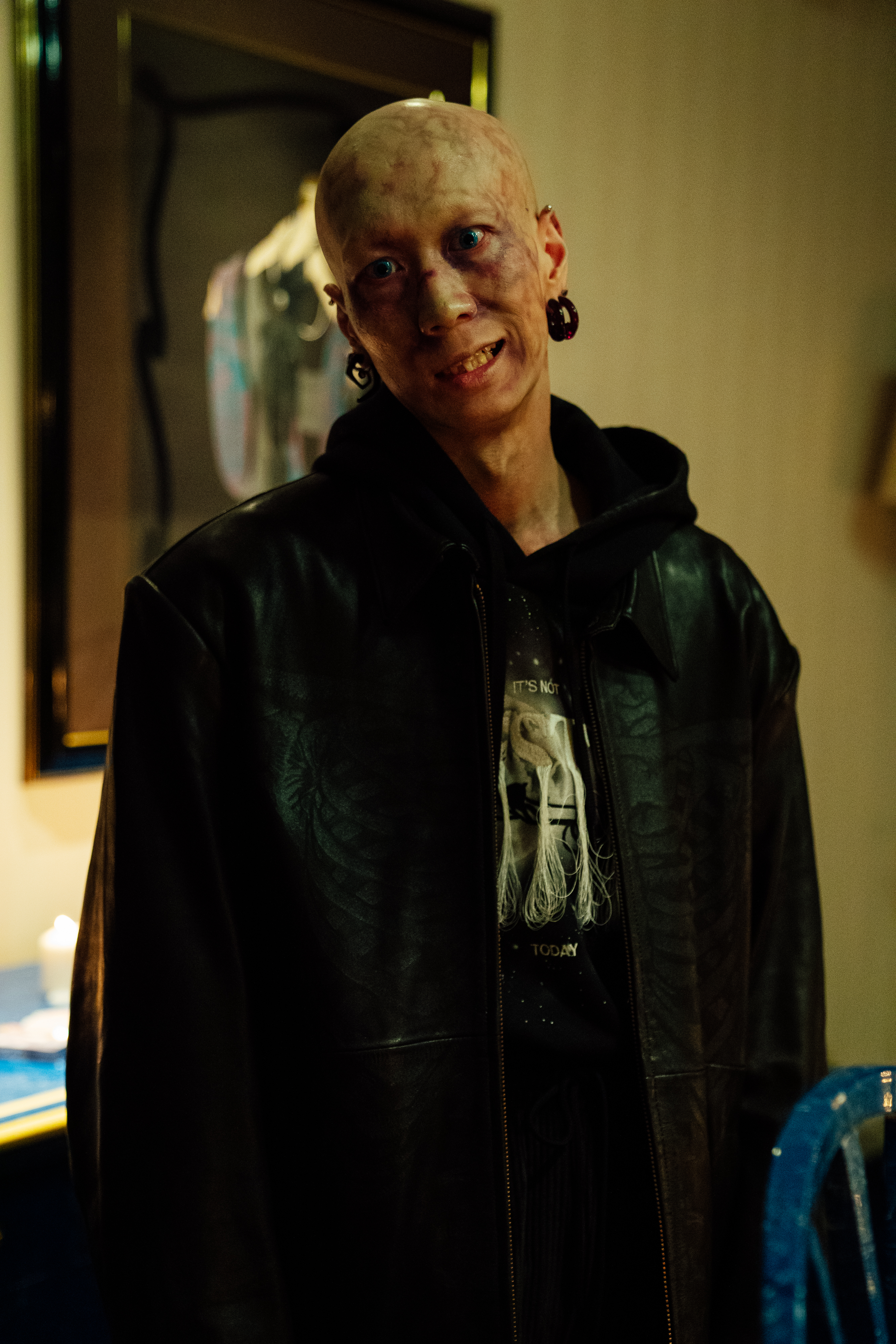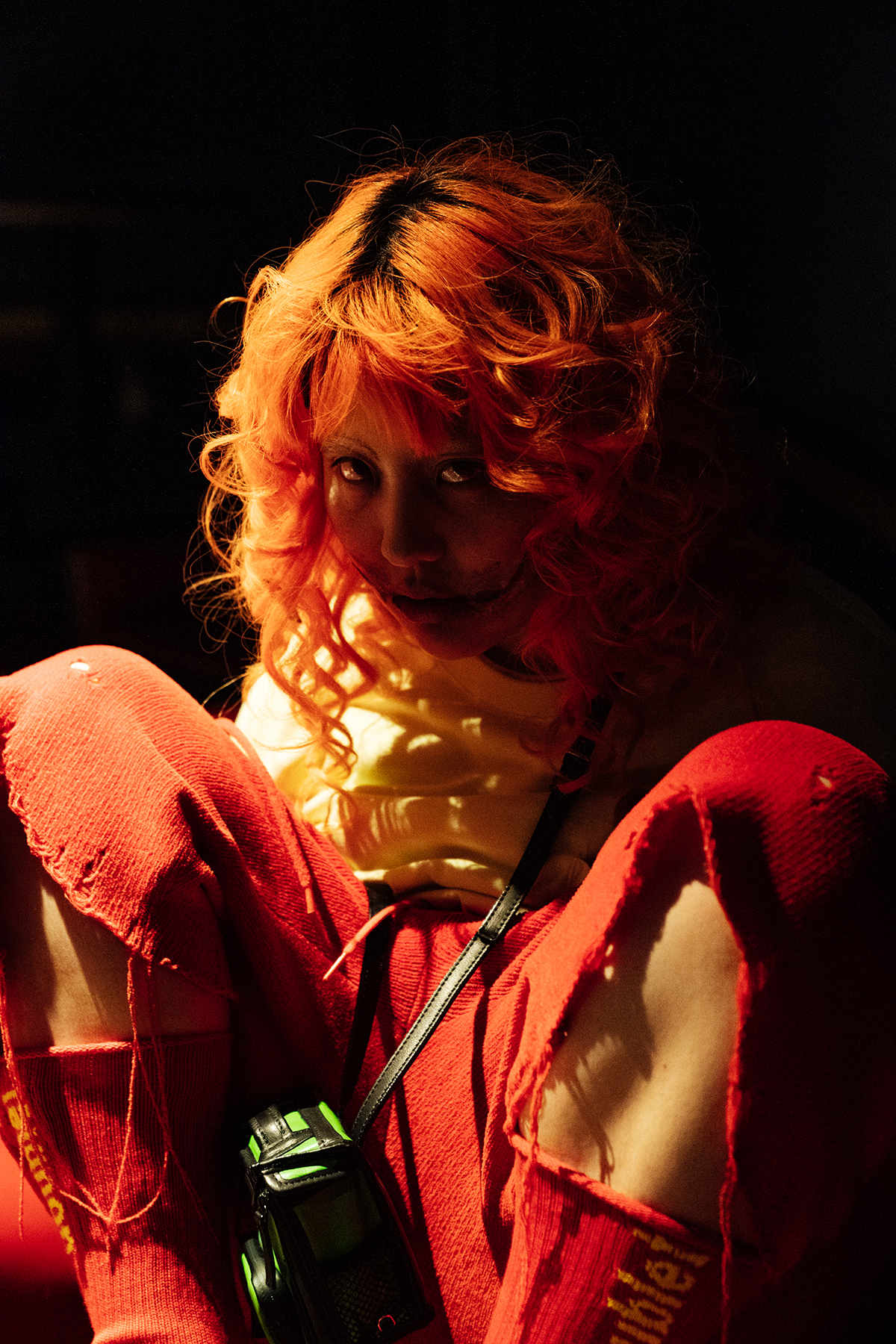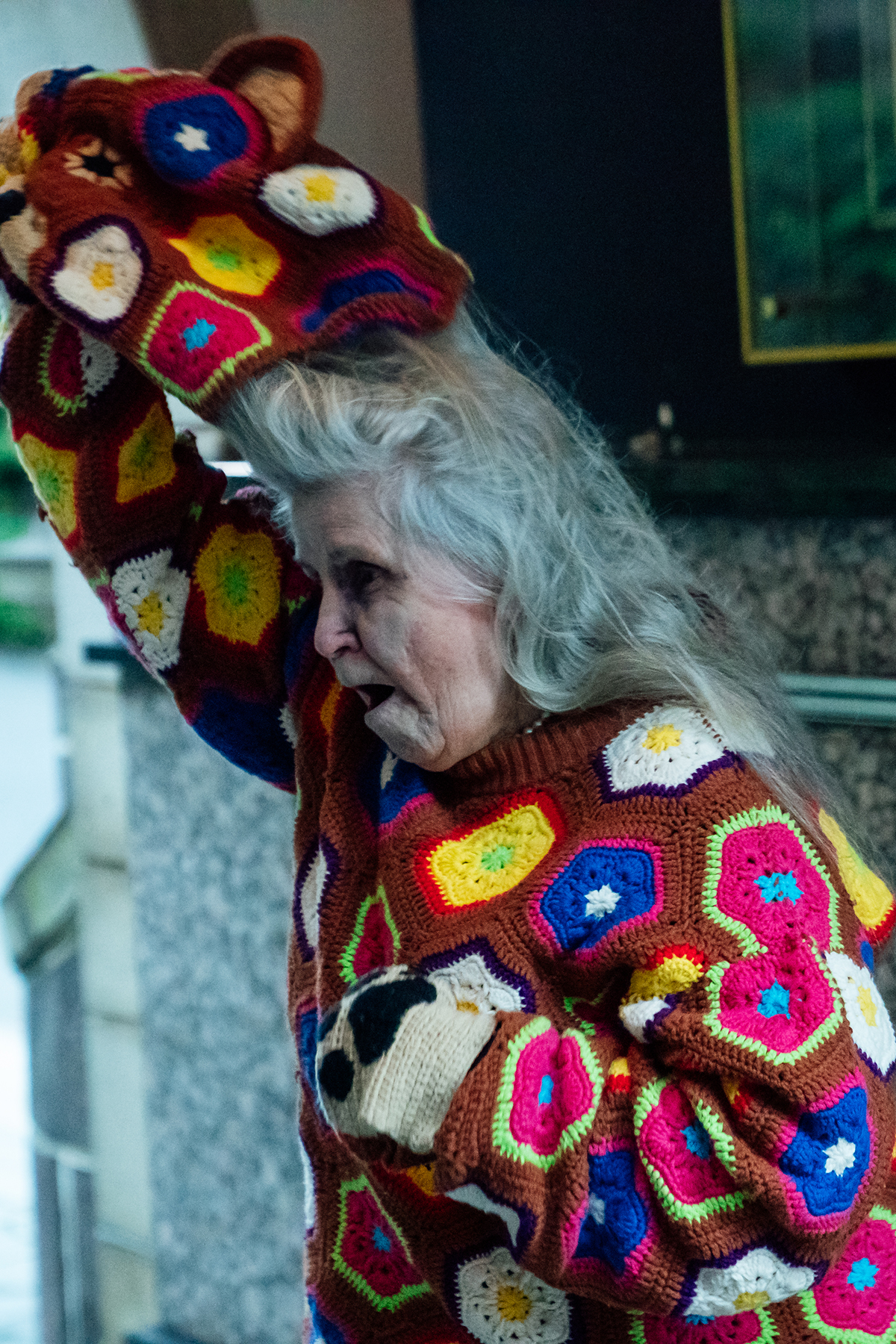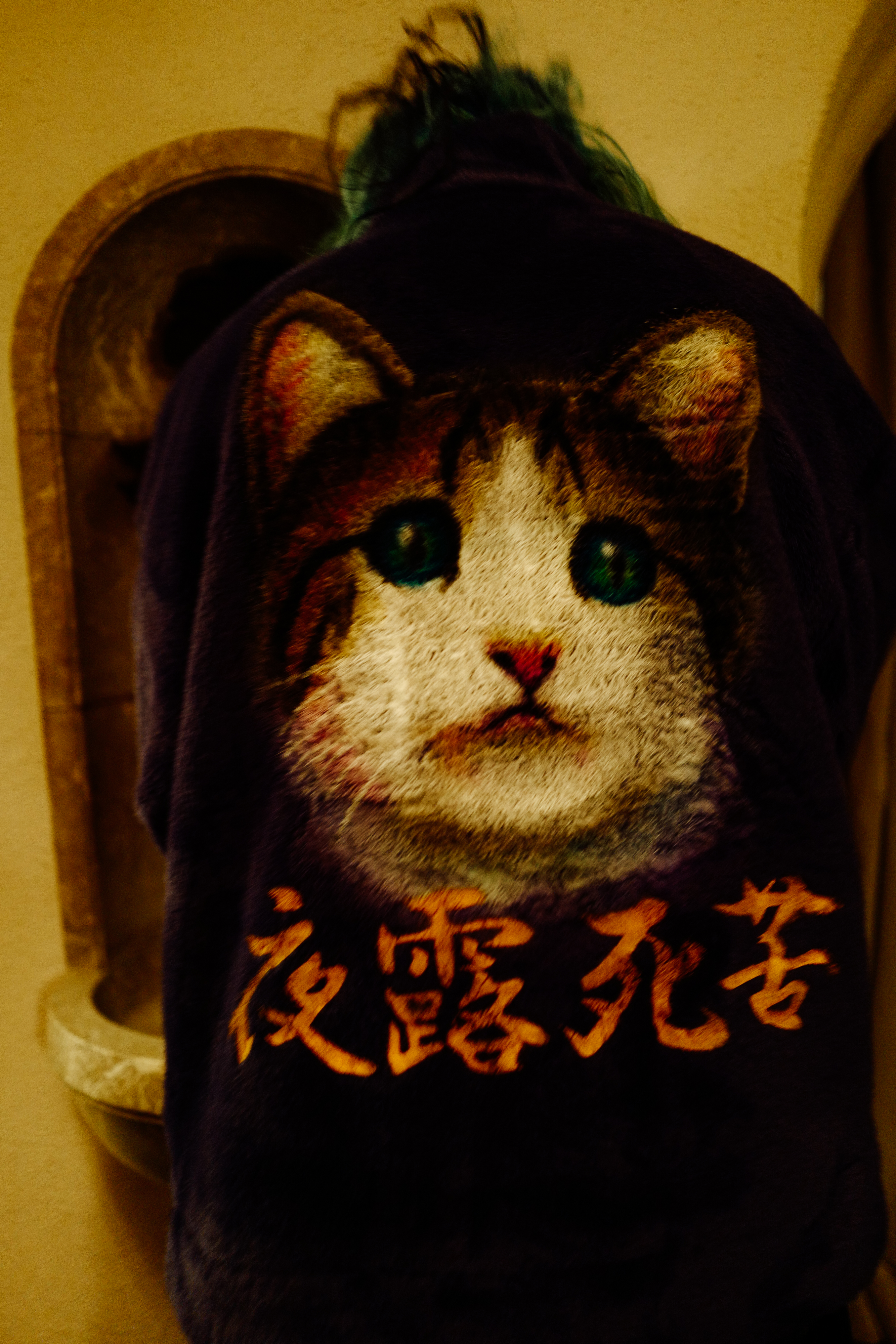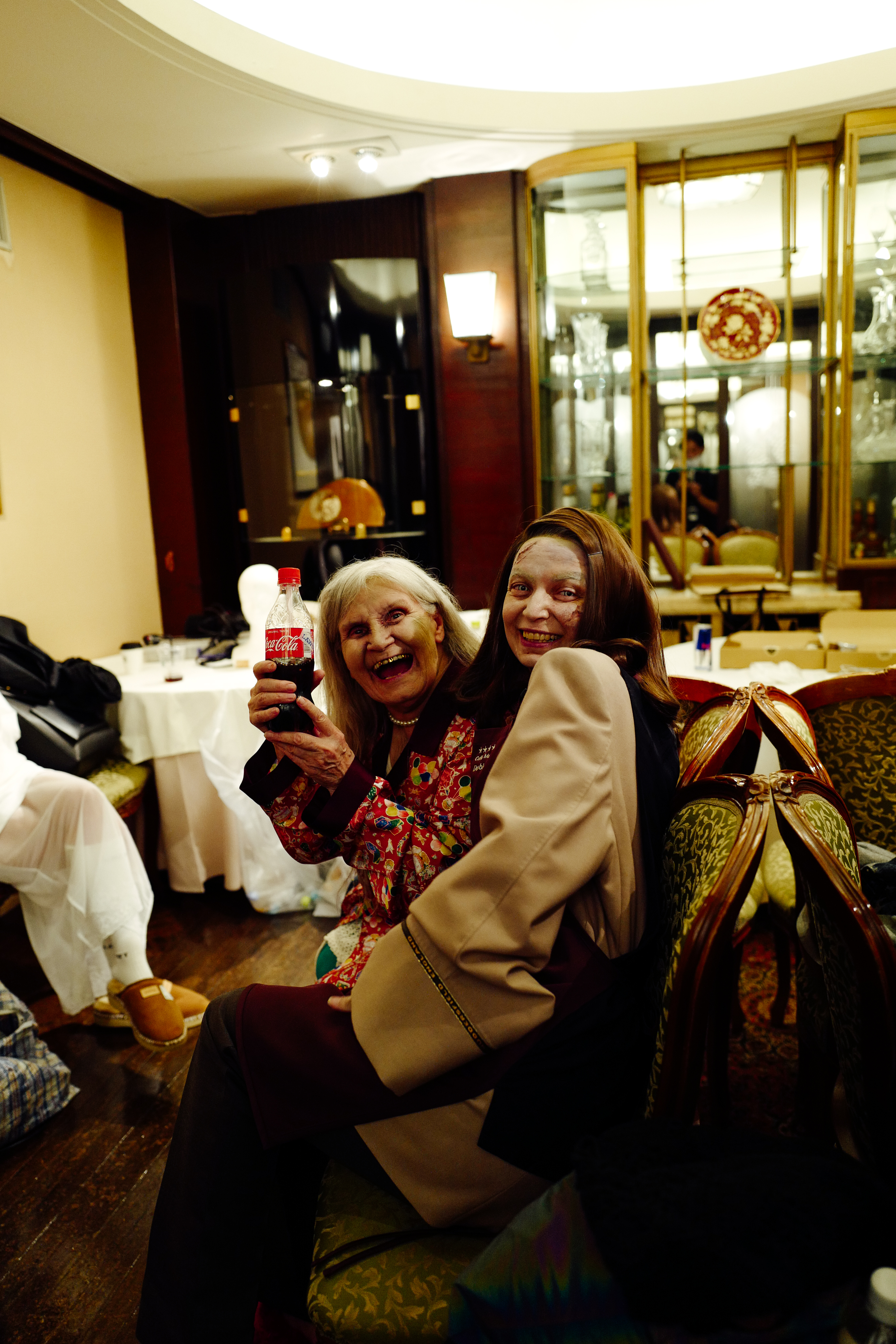 Credits
---
All images courtesy of doublet