Left: Jaz, right Ntombi, by Shannon May Powell
HAIR is the new zine celebrating Black and Brown identity in Australia
Sabina McKenna wants to build pride for women with textured hair.
Left: Jaz, right Ntombi, by Shannon May Powell
"Feeling uncomfortable about my hair was a recurring thing that made me question my sense of belonging," says writer and curator Sabina McKenna who lives in Melbourne, Australia. "I had always felt like my hair was a characteristic that set me apart from others in a negative way." To share their experiences and empower other women of colour to do the same, the 28-year-old created HAIR. The zine spans the full spectrum of coils and curls, "as there are important nuances to each of those experiences," explains Sabina, whose own natural hair journey is part of the zine too. "I included my own story and portrait in the series as a kind of symbolic way of emancipating myself from all the negativity I had gone through with my hair," she explains. The zine features 26 stories written by women of colour living in Narrm, the Aboriginal place name for the area where the city of Melbourne is located.
Growing up and living in Australia wasn't all easy for Sabina. "It took me well into my adulthood to realise it, but I spent a lot of time being pretty uncomfortable about my identity and being mixed-race," she explains. "There were a lot of micro-aggressions and situations that didn't quite feel right, which made me constantly aware that I was different." One of them was the question "Where are you from?" -- a loaded question that can be a relentless reminder that you don't fit in or belong there.
To make people aware of the implications of that question, in 2018 she created Where are you from? (WAYF) as a platform to share stories by friends, and then friends of friends, about the times they had been asked. It soon became an IRL experience with exhibitions held across Australia with the goal of celebrating the Black and POC identity in their homeland and to spread awareness of what a simple question can bring about. "I really wanted to create something that would be a place for BIPOC to go and read stories and see faces similar to their own," says Sabina, "because I had spent a long time feeling really isolated in my emotions about that question."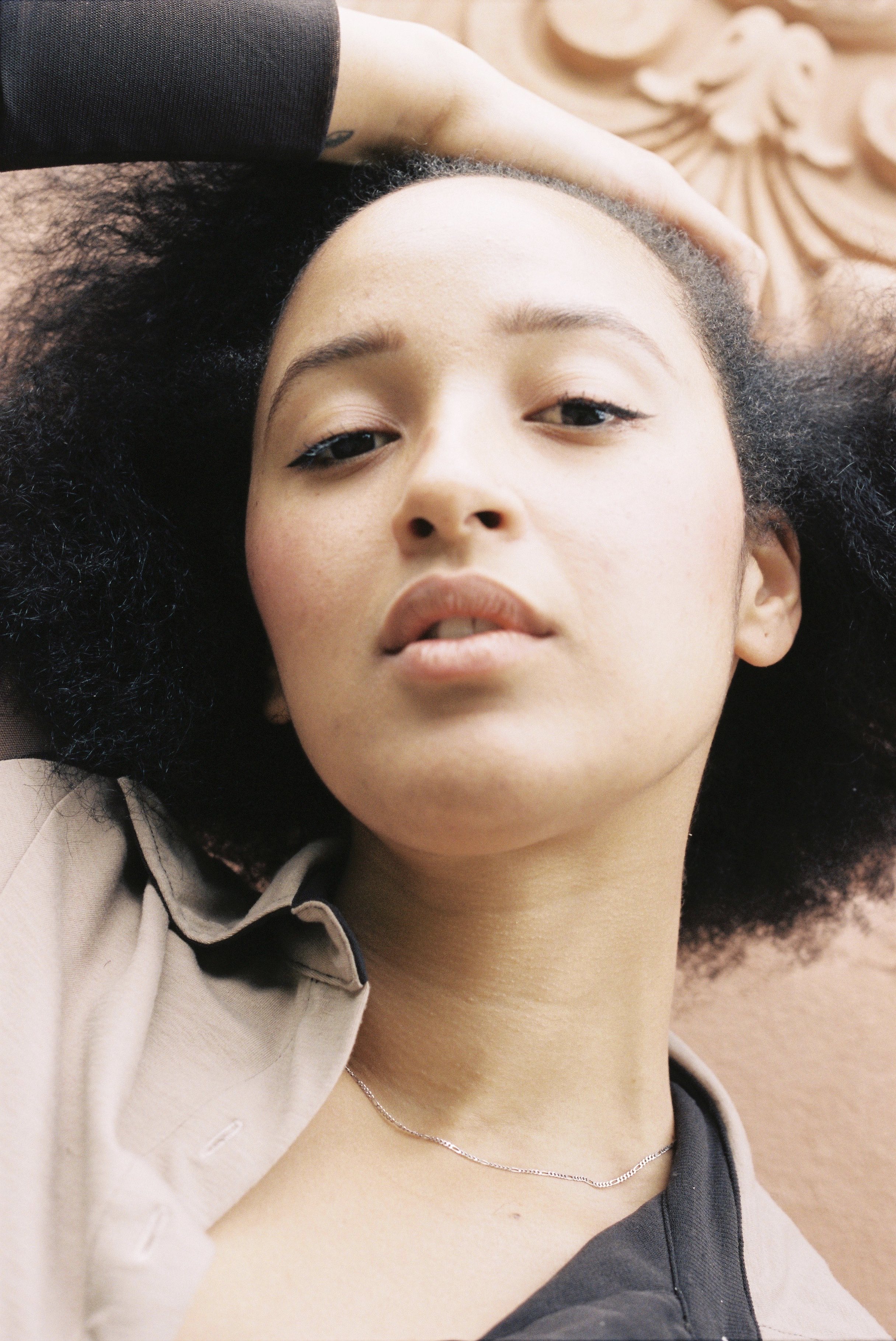 HAIR is a project by WAYF designed to explore a topic intersecting with cultural identity -- the European beauty standard and its impact on people of colour. "I really struggled to love my hair from a young age and I did anything and everything to conceal it and make it straight," Sabina confesses. "I really believed that I could never be normal or beautiful with my hair the way it was." It was the impact of the stigma surrounding textured hair and the way it's perceived in society. "Our hair is considered 'bad hair'," she says. "It's wild, unruly, unprofessional, and it is diminished in everything from popular culture to the products (or lack thereof) that we have access to." It's been a long journey for Sabina to unlearn what narrative society builds upon Black hair and to accept and love it worn naturally.

But hair wasn't the only thing that made Sabina feel different while growing up. She started wearing lighter shades of makeup and tried to avoid things like Black music, which she remembers not being as celebrated then as it is now. "Bands were cool, but trap and hip-hop were 'stereotypical black things'," she continues. "Eventually, I realised that no amount of modifying myself would make me 'acceptable' enough to not be an 'other' in an inherently white landscape." Asked what she would love to tell her younger self today, Sabina lands on the fact that it's going to get better. "There are so many discoveries to make," she says, "and the lessons you learn will shape you. It's all worth it."
And still, the conversation around how Black women choose to wear their hair has always been both political and personal. With her zine, Sabina wants people to have some insight into the complexities of Black hair and hairstyles. "So much of our identities, emotions and experiences that are tied to our hair so it is really something to think twice about before anyone should choose to touch our hair, comment on it, or wear an appropriative hairstyle," she says. "It is about understanding things outside of your own experience, which I believe is so important!"
Meet some of the women featured in HAIR below...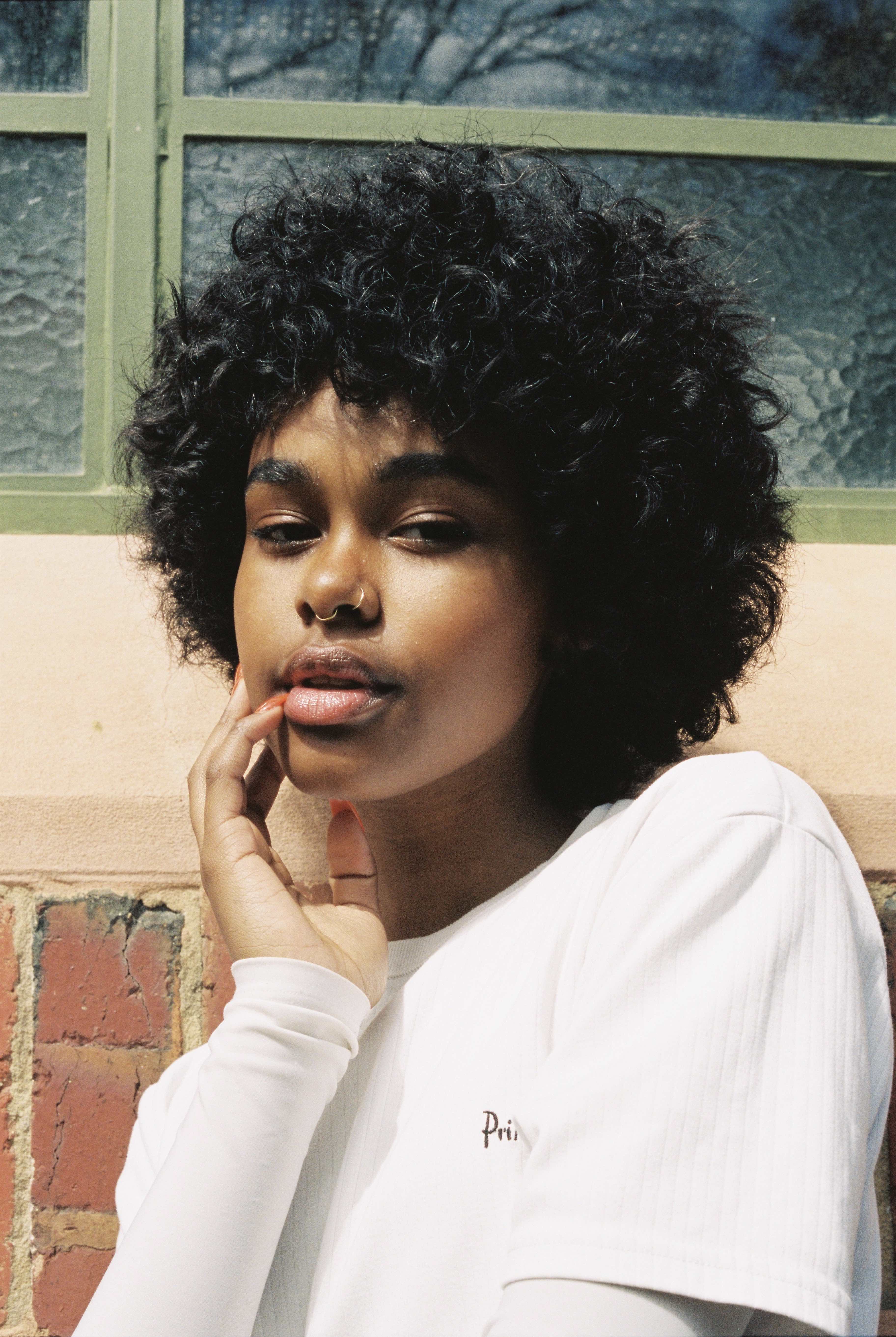 Tokaya
"I was always the token friend with the 'cool' hair, which was something I came to terms with. But the role I played as the one ethnic friend, the one with the 'cool' hair, the one who didn't really know how to say 'no' to the daily: 'Can I touch it?', made me feel out of control."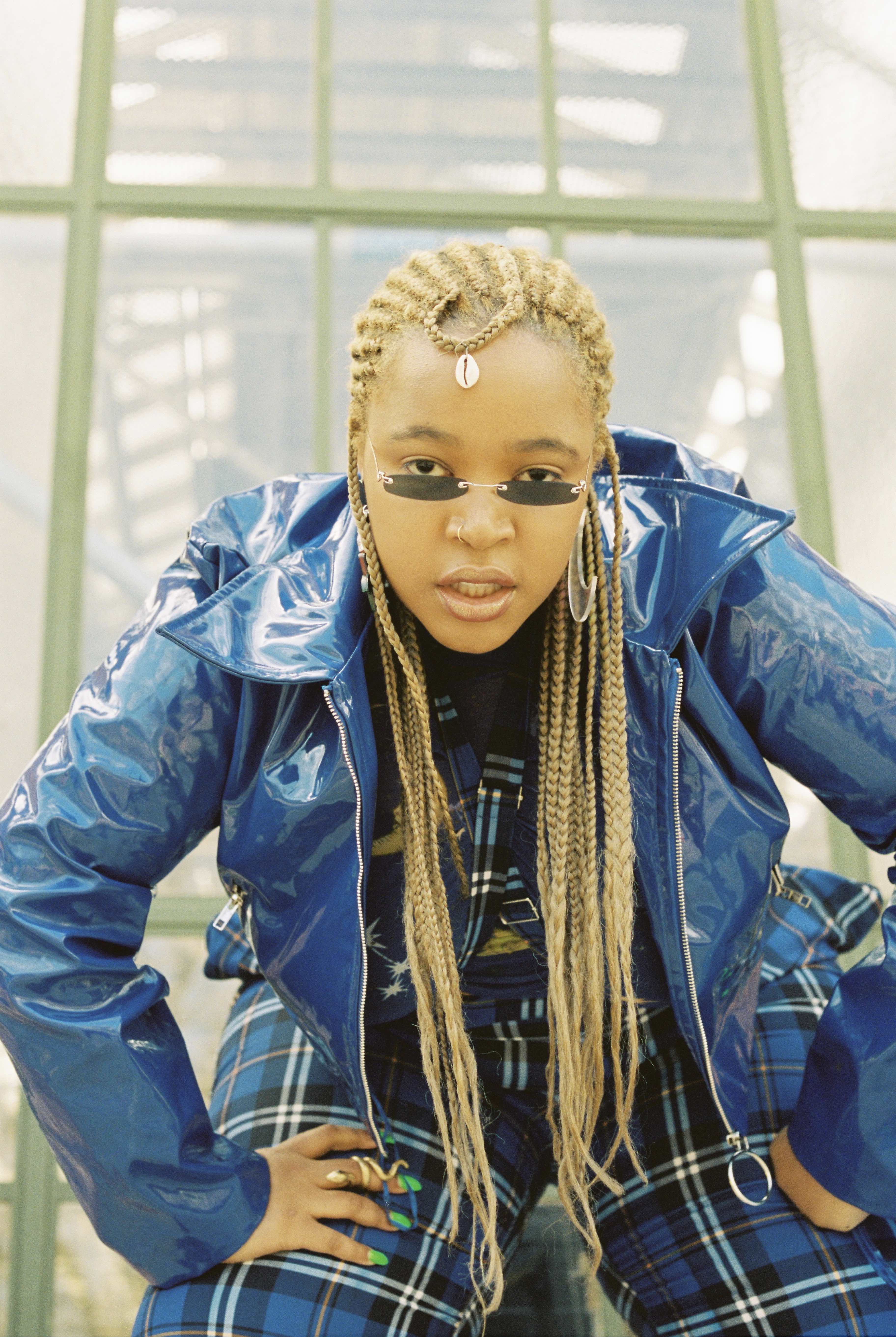 Ntombi
"What black women have done with hair continually inspires me. I love my hair; I love that it's revolutionary and I love that it is the secret conversation that women of colour tend to have about their hair growth."
Pookie
"What really sucks is that for most of my childhood I didn't think I had an issue with my hair. I've never known myself to be someone striving for European beauty standards, but only recently am I learning that even though I was convinced that I just genuinely preferred the weave, or the braids, or the lace wig; subconsciously, it was because I thought I looked 'better' that way. It's a weird thing, to think you're ugly and not even know it."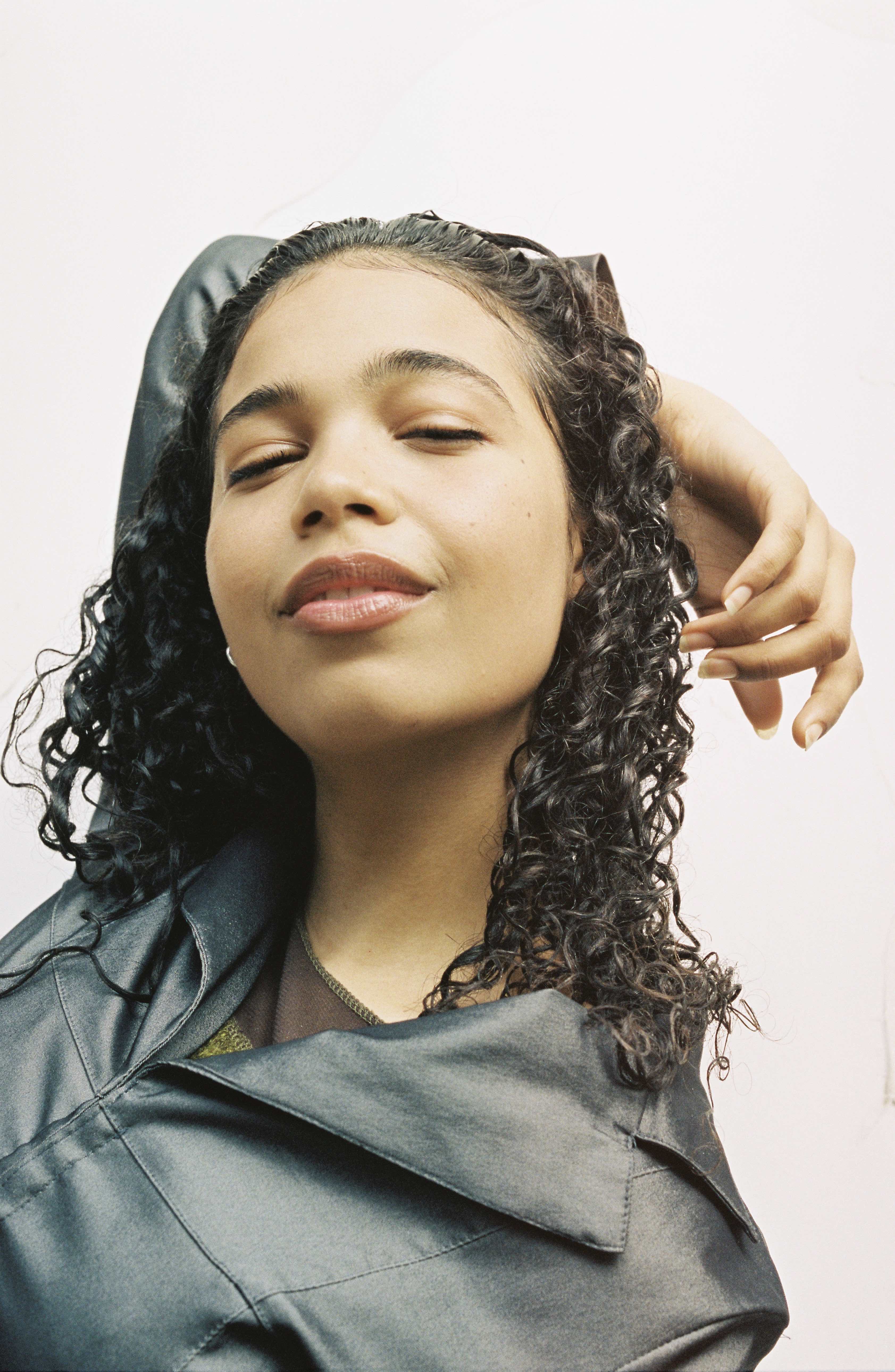 Lucy
"Truth be told, my hair has never felt exclusively mine -- rather a public site I've been hired to maintain. It is perpetually policed, controlled, surveilled, fetishised, co-opted, violated, and exoticised without my consent. Leaving it in its most natural, unadulterated form still feels a radical act of resistance; a carousel that orbits blessing and burden. For now, I'm still ambivalent. I no longer conflate my worth with my hair but there is still so much unlearning to do."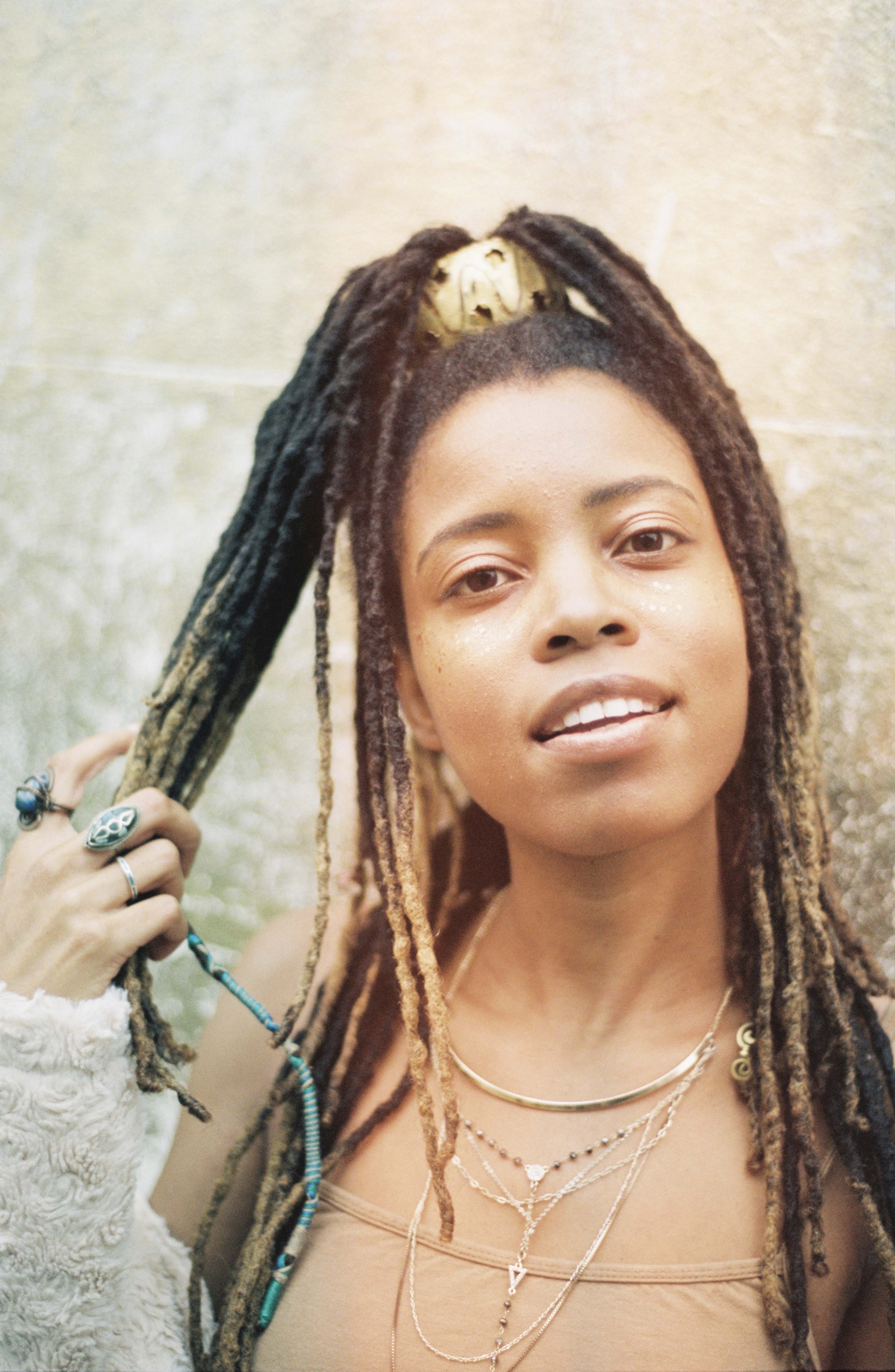 Meesh
"The black salon is much more than hair. For us, it is a place of deep familiarity, a place we'd be for hours on end, a place to gather, eat and laugh; a place of adults gossiping, who you'd listen to while under the hairdryer where they think you can't hear them. I have a lot of fond memories from the salon -- funny how those stick around, while the anguish of relaxer burns to the scalp fades away, mostly."
Pheroza
"In our society, there's an underlying pressure to look a certain way. And when you're young and figuring it out, it's difficult not to succumb to those expectations. What we understand to be femininity is a Eurocentric ideal and believing that stopped me from loving my truest self. The old me wished to be somebody else, but today I'm proud Indian-Iranian mixed honey, with curly hair."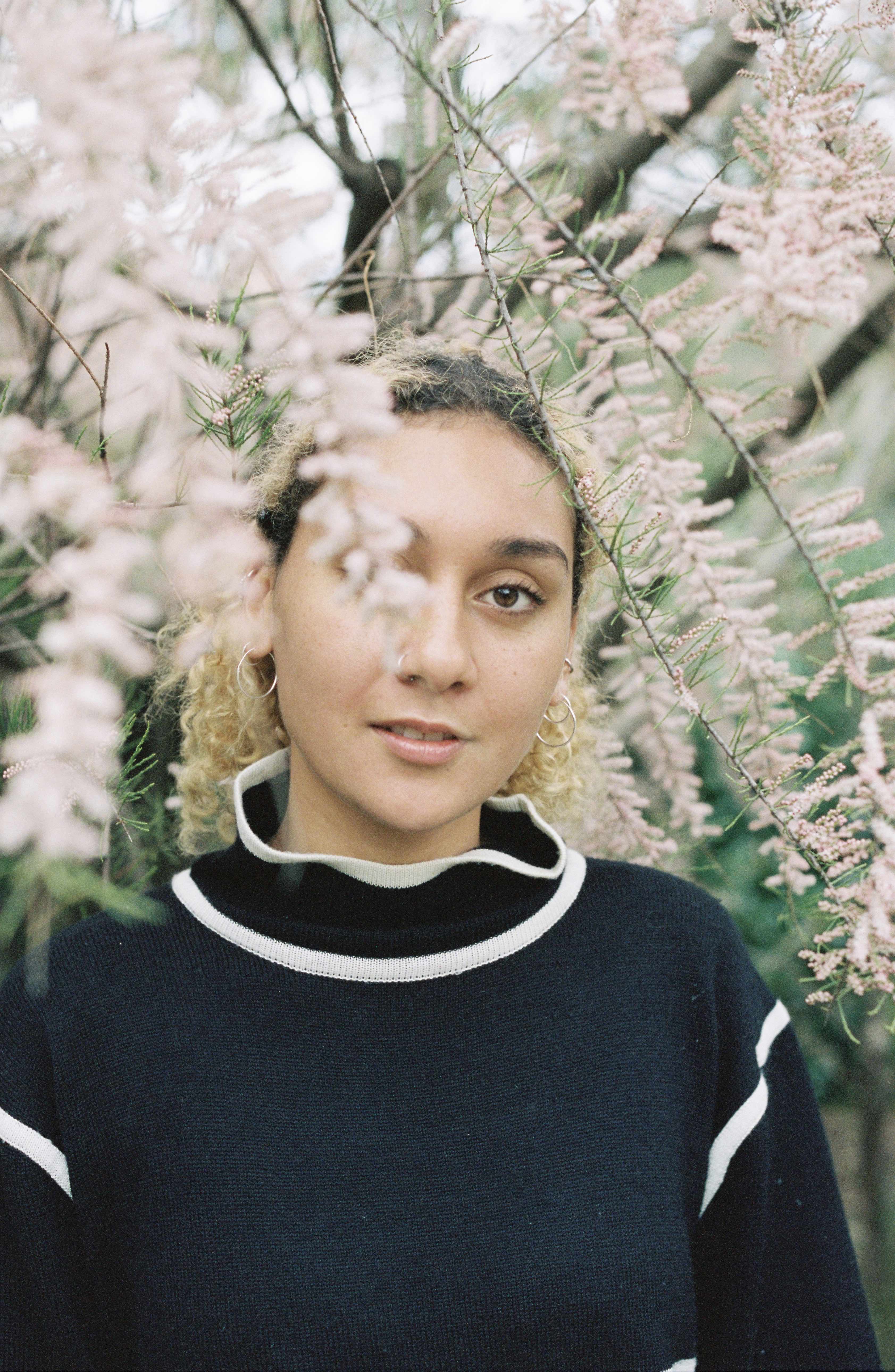 Julie
"It's not surprising that the attention that my hair has received throughout my life has left me feeling sensitive about it. The constant, 'Can I touch it? Your hair is shit. Why don't you just wear it out?' leaves a mark. These days when someone tells me to wear my hair out (I never do) or mentions my hair in any way, I retaliate defensively and sometimes aggressively. Sometimes it's about race, and sometimes it's because people are curious. But my sensitivity and insecurity about my hair is a construct built over years of constant commentary. It's a constant cycle, a battle between positive thinking and wanting to be like everyone else."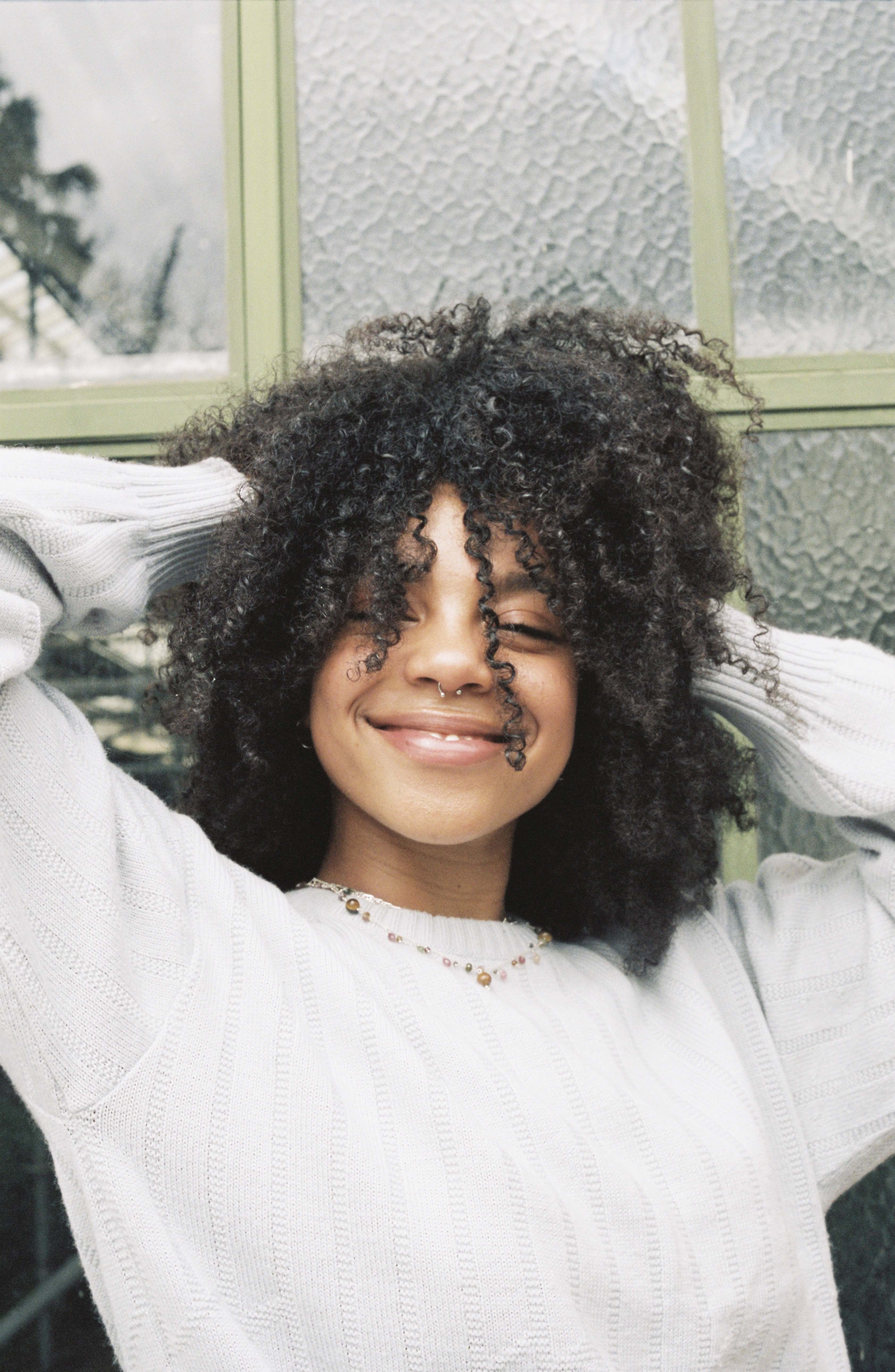 Jaz
"Hair has and will always be part of how I perceive myself, but now I have grown into my identity and I am proud, my perception is vastly different to what it used to be. Now I embrace my hair and love it dearly. It has taken years of learning to adore it! But I love all the different ways I am able to style it. If you love your hair, it will love you back!"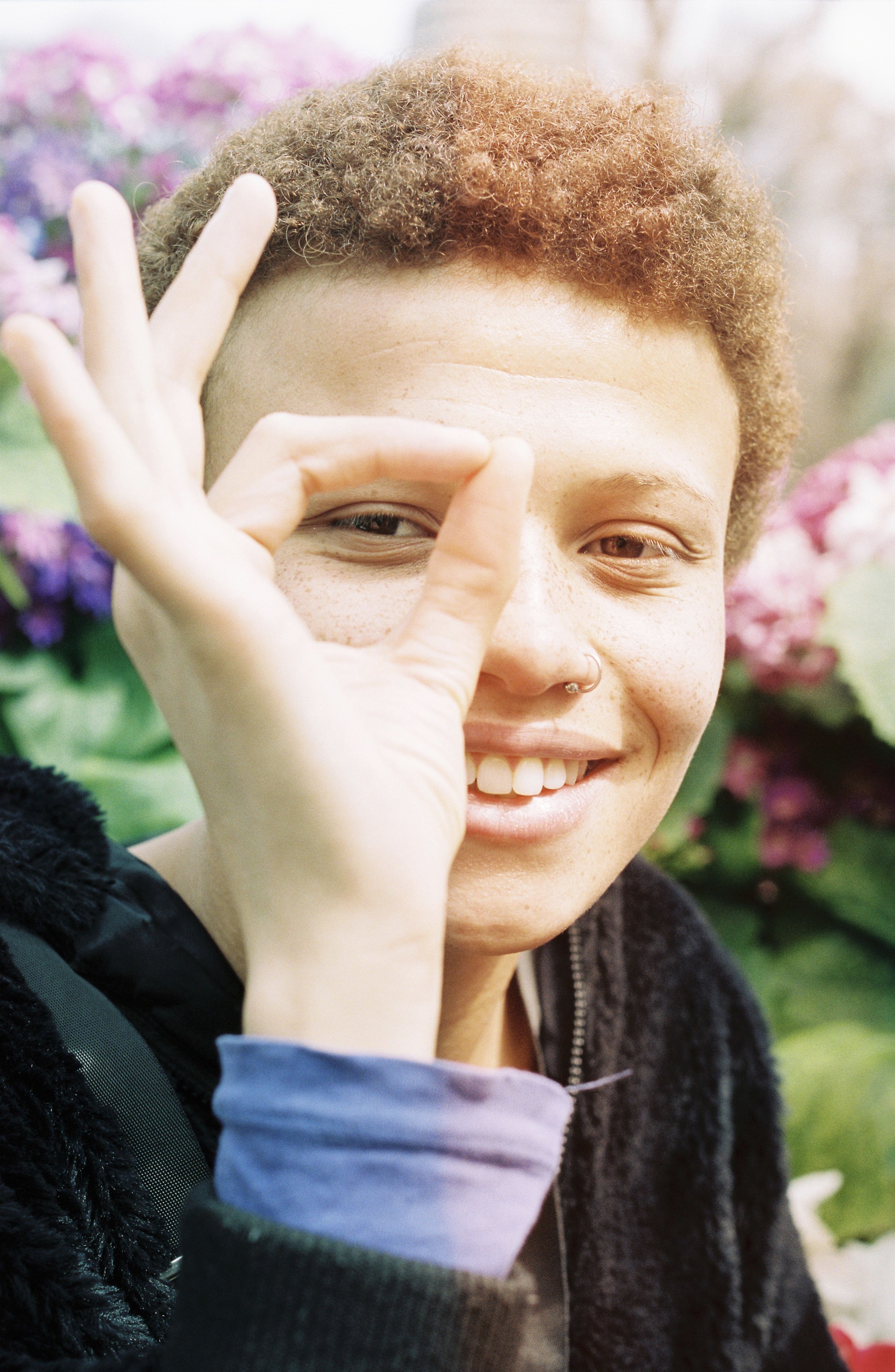 Kayla
"How I perceive myself depends on what style my hair is in. For example: when my hair was in dreadlocks my personality was edgier and I was more mysterious, and now that I have short hair I come across as more mature than I was when I had my dreads. I'm happy with my hair right now. It took me a while to find what made me feel most comfortable, but I love it short, and I love the colour, and I will never change it.
Credits
---
Photography Shannon May Powell