The unlikely soundtrack of the New York protests
From Pop Smoke to Chief Keef, these repurposed anthems are backing demands for change.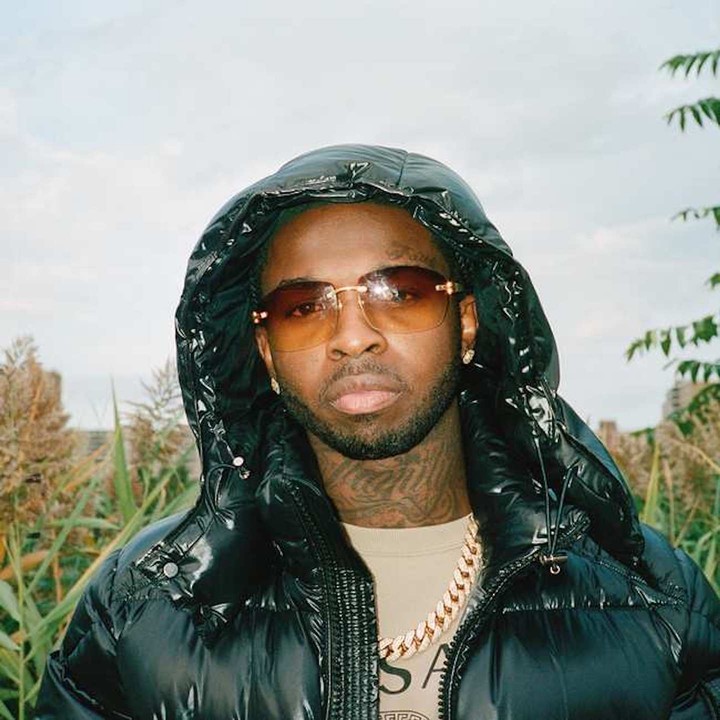 Photo by Ben Solomon.
Music and revolution have a long history of going hand in hand -- from Bob Marley's songs against violence in the Jamaican political system to N.W.A's seminal raps that soundtracked the LA Riots in 1992. In times of struggle, music has served as inspiration and fuel which sometimes lit the fire of those demanding change and at other times stoked it to keep a movement alive.
These tracks have historically been political in nature and have addressed topics within the themes of racial and social injustices; they are often clear in their message and relevant to the struggle. As protests in the wake of George Floyd's death continue across the country, expressing the long overdue need to rethink, reform or abolish standing racist systems of justice and power, music has continued to act as a crucial medium for the uprising.
The music backing these protests in the US has been diverse and fairly regional -- in Los Angeles (and beyond) you can hear the persistent beats of Kendrick Lamar's "Alright" (which spiked 787 percent on streaming services since the protests began) and rapper YG has been seen on the ground performing his new single "FTP." In New York, however, songs from artists like Chief Keef, Lil TJay and the late Pop Smoke have become unexpected anthems of the movement, which spill from windows and passing cars as thousands take to the streets each day.
Over the last week scores of artists, from Denzel Curry and Terrace Martin, to Philadelphia's Meek Mill have released new music in response to the perilous state of the country, and while these tracks are thoughtful and needed analyses, they aren't being played at protests on the ground in New York -- the same can be said about what is more widely-considered political music.
But what even is 'political music' in 2020? Even though much of what's been played at protests are songs that have been repurposed for the current situation, the soundtrack of New York's uprising calls into question whether music can ever really be separated from inherent politics. If you've attended a protest in the city, you've likely heard "Dior" by Pop Smoke while marching through the streets of the five boroughs. The thumping bassline and grizzled growls present on the late Brooklyn artist's 2019 mega-hit single, from the mixtape Meet the Woo, has rejuvenated and invigorated crowds as they seek to smash inequality present in our current political and justice systems. A year ago, when the song was released, it would have been difficult to imagine that it would take on this unforeseen meaning. Though he addressed the hardships and traumas he experienced in his own life on "PTSD" and other more introspective tracks, Pop Smoke was largely apolitical and didn't necessarily represent, in his own lifetime, a fight for equality.
The same could be said for Chicago Drill rapper Chief Keef, who's 2015 track "Faneto" has been appropriated for the movement. With anti-cop lyrics, the song's relevance to the Black Lives Matter movement is perhaps clearer than "Dior," but the trap anthem is still a surprisingly welcome addition to the likes of Bob Marley, Gil Scott-Heron and Kendrick Lamar. Keef's bars about driving through New York and evading the feds mesh surprisingly well with protesters' chants of solidarity and strength in trying times. It justifies the needed release of anger and frustration, which is constantly suppressed in marginalized communities. Anger is a villainized emotion -- particularly in polarized times -- and media outlets and politicians are quick to label the protests as violent. Rarely do we see the nuanced experiences that are happening at every march, vigil or rally. That's why the music of this protest has become so important -- it's an outlet to express anger in a safe and even productive manner.
Take "Zoo York" by Lil Tjay, Pop Smoke and Fivio Foreign -- a flashy, ostentatious track that has also undergone appropriation for the 2020 protests. Cars, jewelry and cash are flexed by the New York rappers in quick succession. "Bitch I'm from Zoo York, Zoo York," Tjay croons in the song's chorus. It's a raucous track, but one that expresses an unbridled energy and unapologetic hometown pride.
Public Enemy's "Fight The Power," NWA's "Fuck Tha Police" and other classic songs of resistance are also present at the front lines of the New York protests, but the driving musical force of the movement is unexpected hip hop songs that are appropriated for the cause. Besides their popularity, it's still fairly unclear why and how these particular anthems found their way into current cultural relevance. But their unifying theme is one of steadfast resilience that's helped maintain the momentum for enacting change and overcome the seemingly endless onslaught of obstacles the city has faced. And New York has faced many this year alone -- as Ground Zero during the Covid-19 crisis and surviving the resulting economic recession as a result.
It's difficult to imagine demanding political change while Chief Keef's voice barrels out the speakers, but that's exactly why protest music has become so important this year. In my time protesting in Brooklyn and Manhattan over the past week, I've seen what likely won't be covered in mainstream reporting -- protesters Woo Walking in the streets to Pop Smoke's barks or screaming the lyrics to "Faneto" at the top of their lungs.
"Whose streets?" someone yells as protestors march onwards. "OUR STREETS!" the group replies en masse. We're forcing tangible change -- but we're still from New York, and we're proud of it.
Credits
---
Photography Ben Solomon
Photography assistance Kalil Justin
Styling Nico Amarca