10 things you need to know about LA music collective grouptherapy.
Born from their shared experiences as kid stars, this new quartet of pop-rap proteges have the potential to become music's most powerful new group.
Young people in music and film spend years trying to shake their poppy, squeaky clean backstories, but there's a good chance that the LA music collective grouptherapy. (one word, don't forget the dot) might have never existed if not for their early encounters with fame. We all have ambitions: some of us want to appear on screen as actors, or release music for the masses to enjoy, but the routes through which we eventually achieve our dreams can be long-winded and tumultuous. You have to traipse through mulch and thorns to reach them.

For the four members of grouptherapy. -- that's Jadagrace, KOI, TJW and RHEA -- that varied from being the frontman of a boy band to appearing on popular Nickelodeon and Disney Channel shows. But you can consider that experience to be a thing of the past not worth dwelling on going forward: what you're witnessing now is grouptherapy. reaching the starting line, but they come armed with experiences that make their music far greater than you might expect from a collective dropping their first official single.
Before this, Jadagrace, KOI, TJW and RHEA were working together, releasing solo endeavours under the grouptherapy. moniker. But now they've joined forces, and have decided to operate as one musical collective, taking turns to front and share songs that are all released under the same name.
And so here is your first proper introduction to grouptherapy. in the form of their single, "raise it up!". Born from a beat produced by the collective's fifth, slightly more elusive member Dee Lilly, it's owned by Jadagrace, who raps over an 8-bit beat about knowing -- and fighting for -- what you're worth. It represents the viewpoints of everybody, but that's the nice thing about grouptherapy.: everything you hear belongs to them all. No egos. No front people hogging the limelight.
Sound like your kind of music collective? Well here are 10 more interesting facts about grouptherapy. that will surely solidify them in your 'to watch' list for the coming months. Rest assured: there's more excellent stuff to come.
1. The group first met at a house party, and gelled instantly
"We wouldn't call it a house party, it was more like a kickback, but yeah, we used to run in a big group of friends but as we all got older things ended up settling into where they are now!"
2. And have always bonded over their shared histories as young performers in Hollywood
"Put simply, we were kids. We all had to deal with the stress of working as minors in an industry built for adults, so we would lean on each other because no one else could really understand what we were going through."
3. But that's not all that ties them together
"We all have really similar tastes and we all have a vicious creative appetite. We draw inspiration from everything: music, movies, video games, books, paintings, fashion…"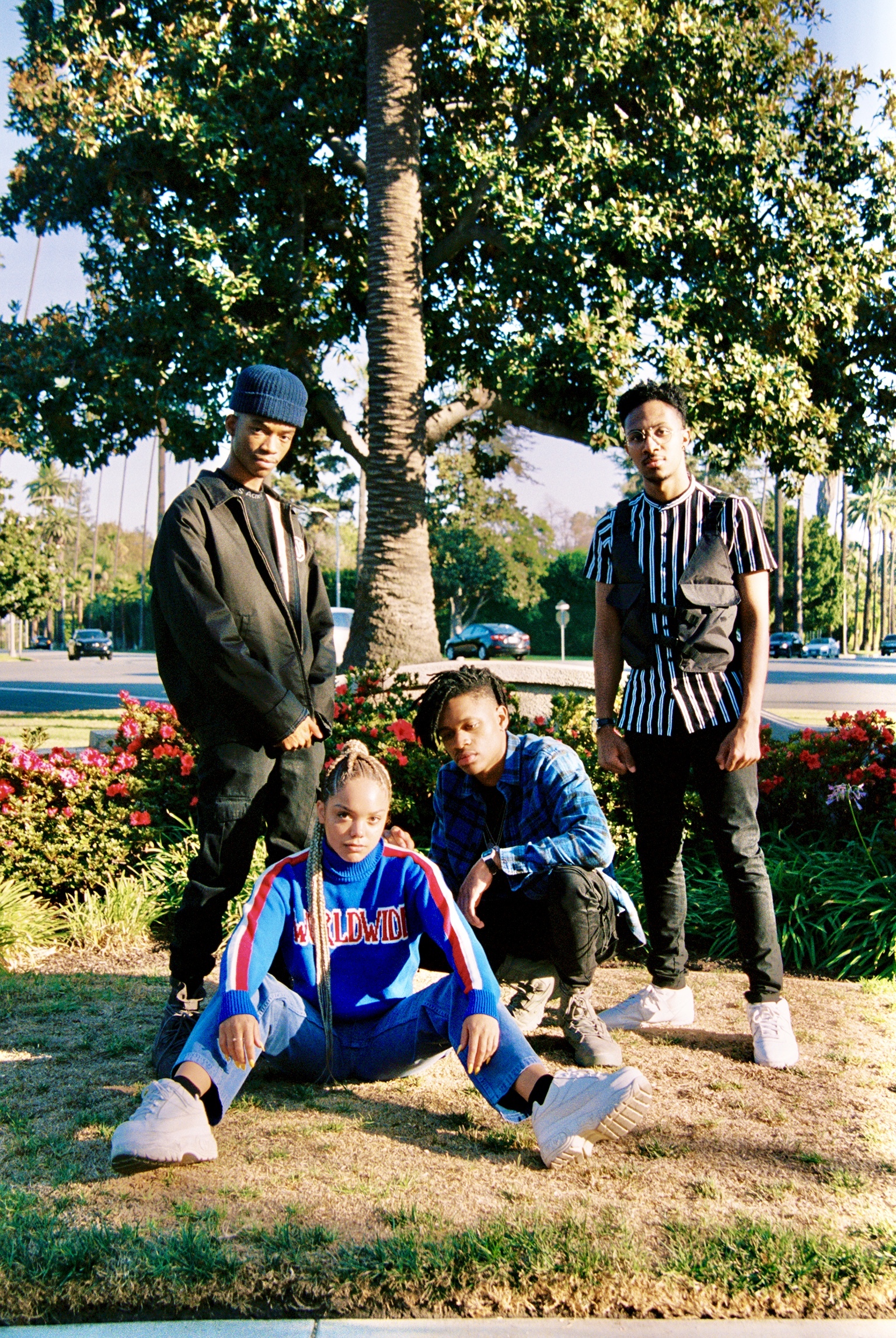 4. Their first track 'raise it up!' is the perfect intro to their sound
"After Dee sent us the beat for 'raise it up!', instantly we knew Jadagrace needed to be front and centre. The beat fit exactly the kind of track she'd been trying to make for a while. She came up with the idea of making a song about demanding your worth, no questions asked, and we all connected so strongly that the song was completed by the end of the day."
5. Their home city of Los Angeles is where they all felt drawn to
"LA is a transplant city. Most of the people here came here from somewhere else because they either had no choice or they're following their dreams. In an odd way, it mirrors our dynamic and mindset, at least for right now. We're taking a big risk but we're betting on ourselves this time."
6. But if it wasn't LA, they'd have crossed the southern states and settled somewhere just as musical.
"To N'awlins [New Orleans for any non-Americans reading!], or somewhere else tucked away."
7. They're torn about the idea of being creative and cultural polymaths.
"We think it's possible but we don't think it's necessary per se. There are very few Donald Glovers or Whoopi Goldbergs but their existence makes the world a better place. Bill Withers said it best: 'Imagine 40,000 people at a stadium watching a football game. About 10,000 of them think they can play quarterback. Three of them probably could. I guess I was one of those three.'"
8. They're NDA'd to the high heavens, but have a TV show roughly based on their lives in the pipeline.
"It's in active development at CBS All Access. We can't say much more than that unfortunately, but developing projects is one of our passions, so it's something we don't plan on stopping anytime soon."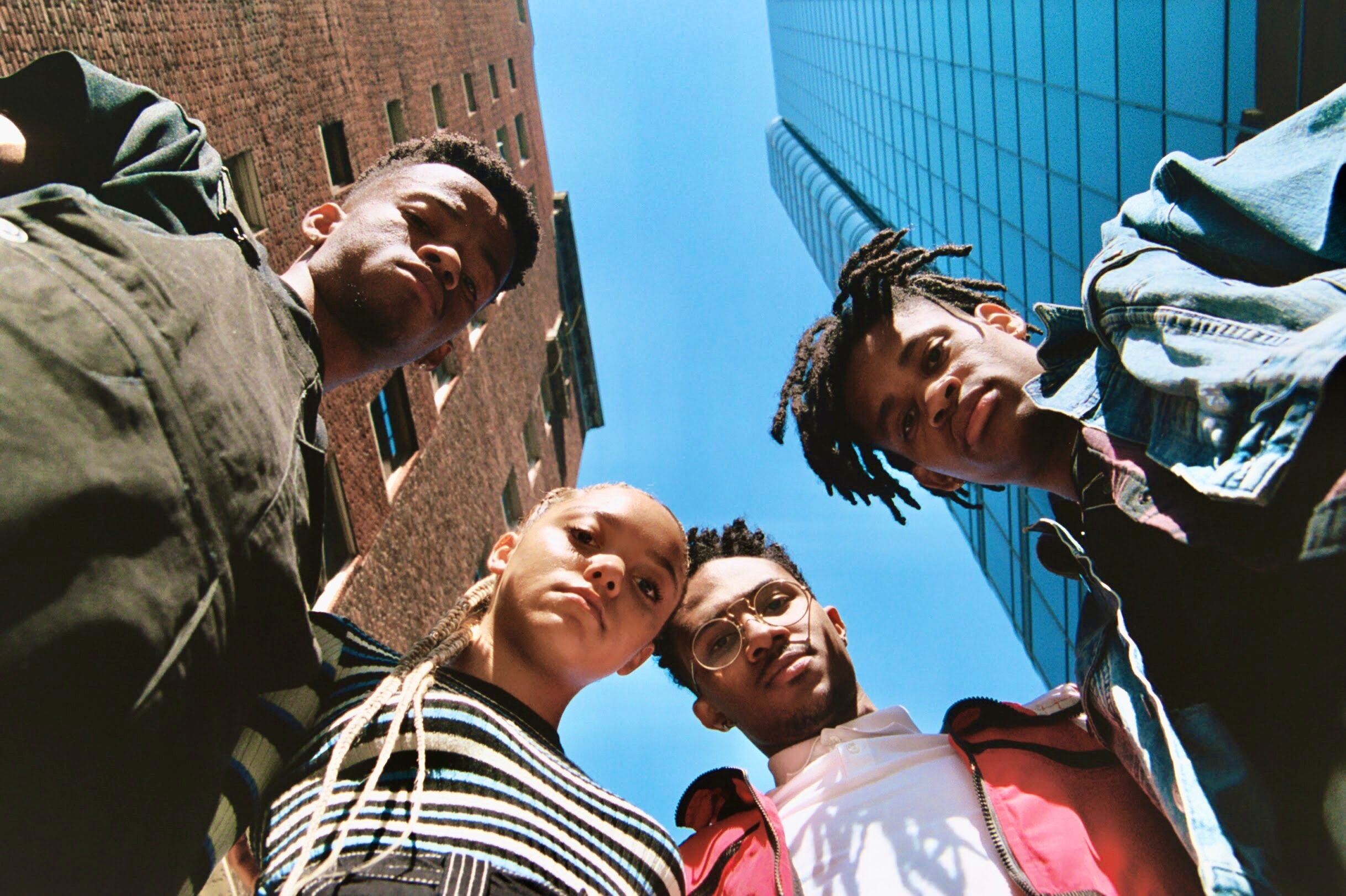 9. The last thing that moved them collectively was a sweet TV show about theme parks
"The Imagineering docu-series on Disney+. It's dope."
10. If they were painting a picture of their future, it would look a lot more positive than the world we're in right now
"It would be us playing live and being outside around other people without the fear of a global plague :)"
Go stream "raise it up!" and follow grouptherapy. on Instagram
Tagged: