Photo courtesy of Hanna Petrusevich.
The Belarus artist turning brooches into little wearable pieces of art
Hanna Petrusevich's designs exude big Gustav Klimt energy.
Photo courtesy of Hanna Petrusevich.
Recently, whilst scrolling through Georgian artist Shalva Nikvashvili's surreal Instagram page, we came across a tiny portrait of his, in the form of a beaded brooch. His iconic long black beard, shaved head and dark eyebrows were intricately beaded onto a piece of leather no bigger than the size of one's thumb. Our inner magpie thought: we need one.

As it turned out, Shalva's brooch was a design by Minsk-based Hanna Petrusevich, who under the moniker of Ebrosh has been making embroidered and beaded brooches, handbags and jewellery since 2016. There's little ambiguity as to where Hanna derives her inspiration from: her aesthetic screams Gustav Klimt's mixed with the brushstroke of Impressionist painters like Van Gogh.
Hanna first got into embroidery by accident. A couple of years ago she was ironing a school bag when she burned a hole in it. Instead of chucking it out she decided to try and fix it. Et voila: her practice was born. "Thanks to that one lucky accident I started doing my thing," Hanna says. "I grew up in Bobruisk, which is a small town in Belarus. In our country, self-expression through art is not quite 'developed' -- which is one of the reasons why I did not always have the feeling that my parents had my back. They never really understood why I spent so much time and money on this hobby." Luckily she quickly found a circle of like-minded people that provided her with the support to continue developing her practice. "I am eternally grateful to them. I don't think I'd be here doing this without their support."
We're grateful as well. As we noted before, embroidery is enjoying a renaissance. Long denigrated as nothing more than 'women's craft', in recent years it has seen a resurgence in fashion, as well as in feminist protest art. From James Merry to Sophie King, a whole host of young upstart designers are reinventing what we traditionally expect from embroidered fabric and giving it a decidedly modern twist. While Hanna's embroidered and beaded brooches belong to the category of accessories, they certainly belong on that list.
"I'm tired of seeing the same generic brooches floating around on Instagram. Yes, they have commercial value, but in terms of aesthetics, it's not really that daring. I'd love to see designers' signatures truly transpiring." She adds: "The people around me, who consistently maintained that it was worth my time, greatly influenced my development. And now I spare no effort, time and money to create something unique and interesting."
Hanna explains that she has one core principle that she strictly adheres to: art should always evoke a strong emotion. "I see it as my main task to challenge the stereotypes related to beadwork, because many people think that it is a hobby for children, or women. Getting positive feedback from people has motivated me to continue doing this -- despite whether it's commercially viable or not. That I believe is the best part of my work."
While she admits that she works best alone from home, undisturbed, Hanna would love to collaborate with other designers in the future. "Unfortunately so far I've not had the opportunity to, but in the near future I plan to set up several interesting projects. I would be super interested to work with the amazing T Label for example, or the magnificent. And of course Shalva, he continues to inspire me to create something incredible."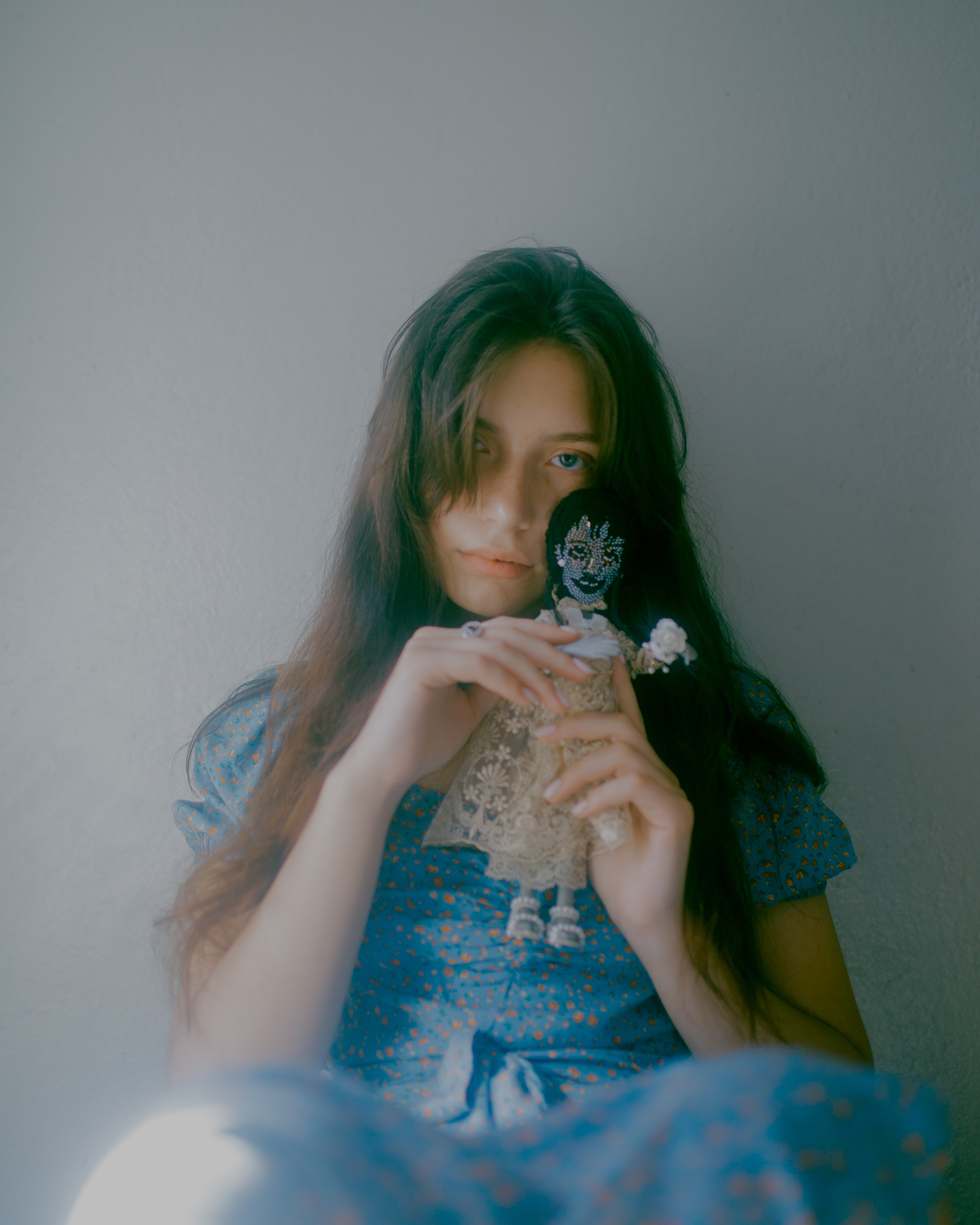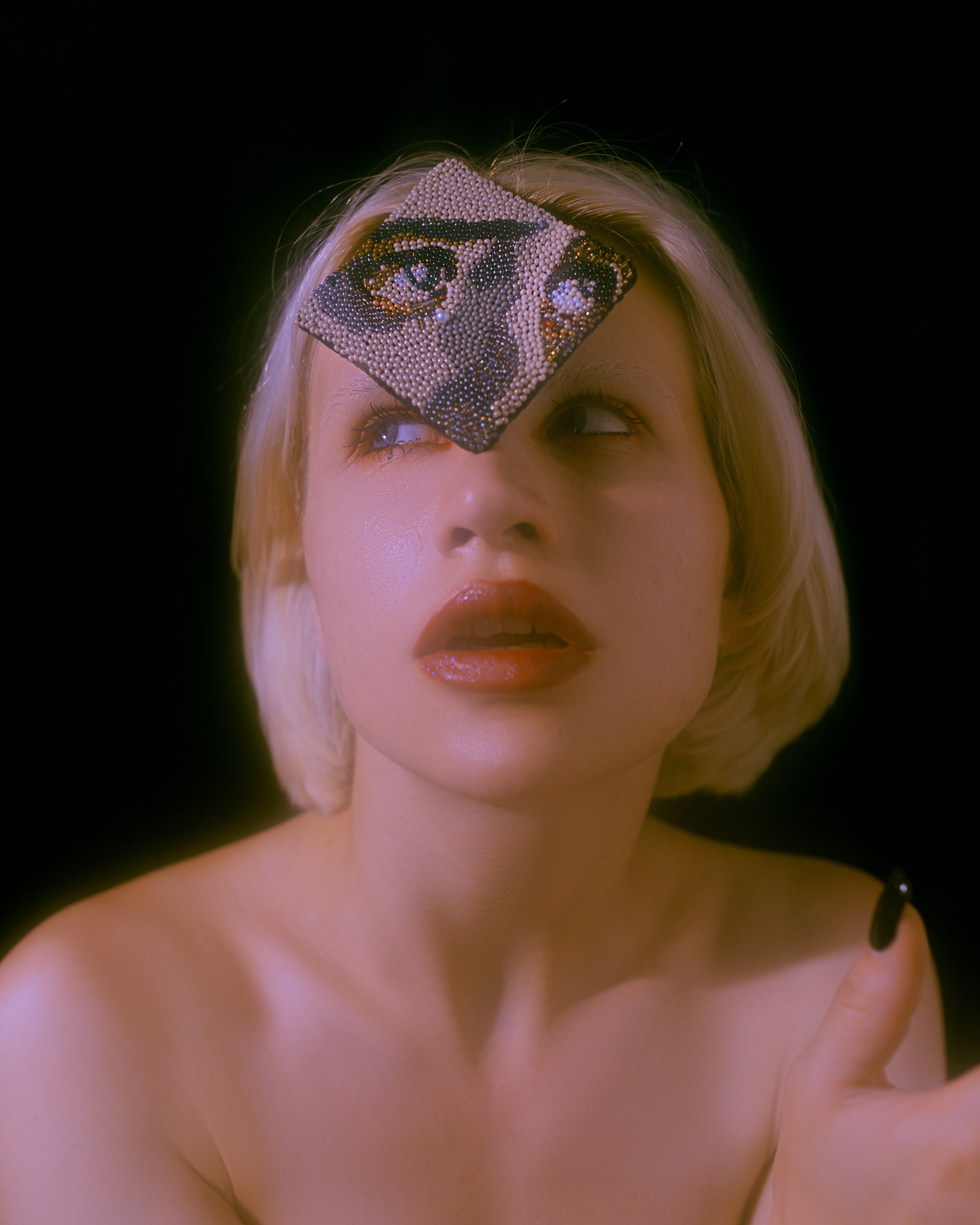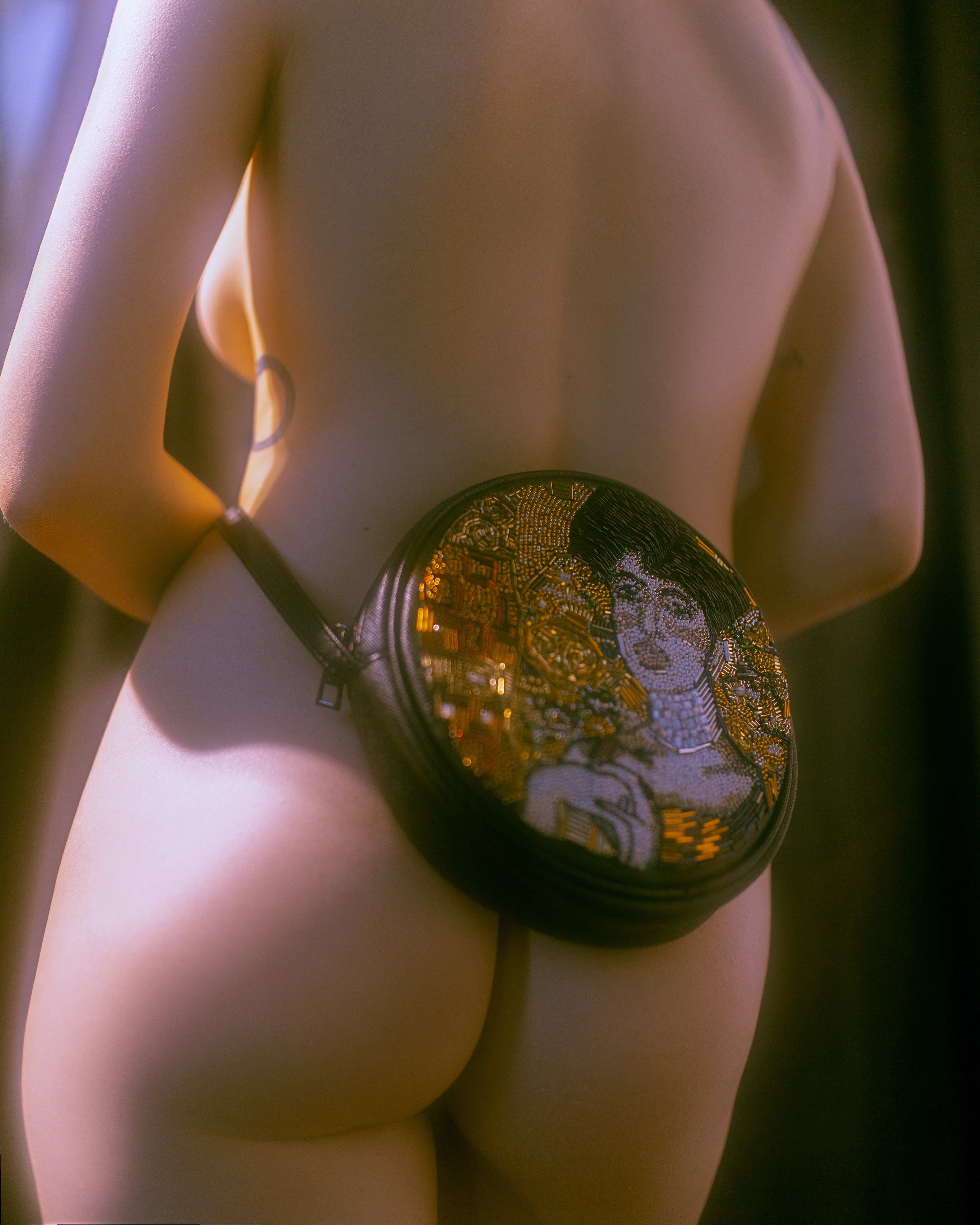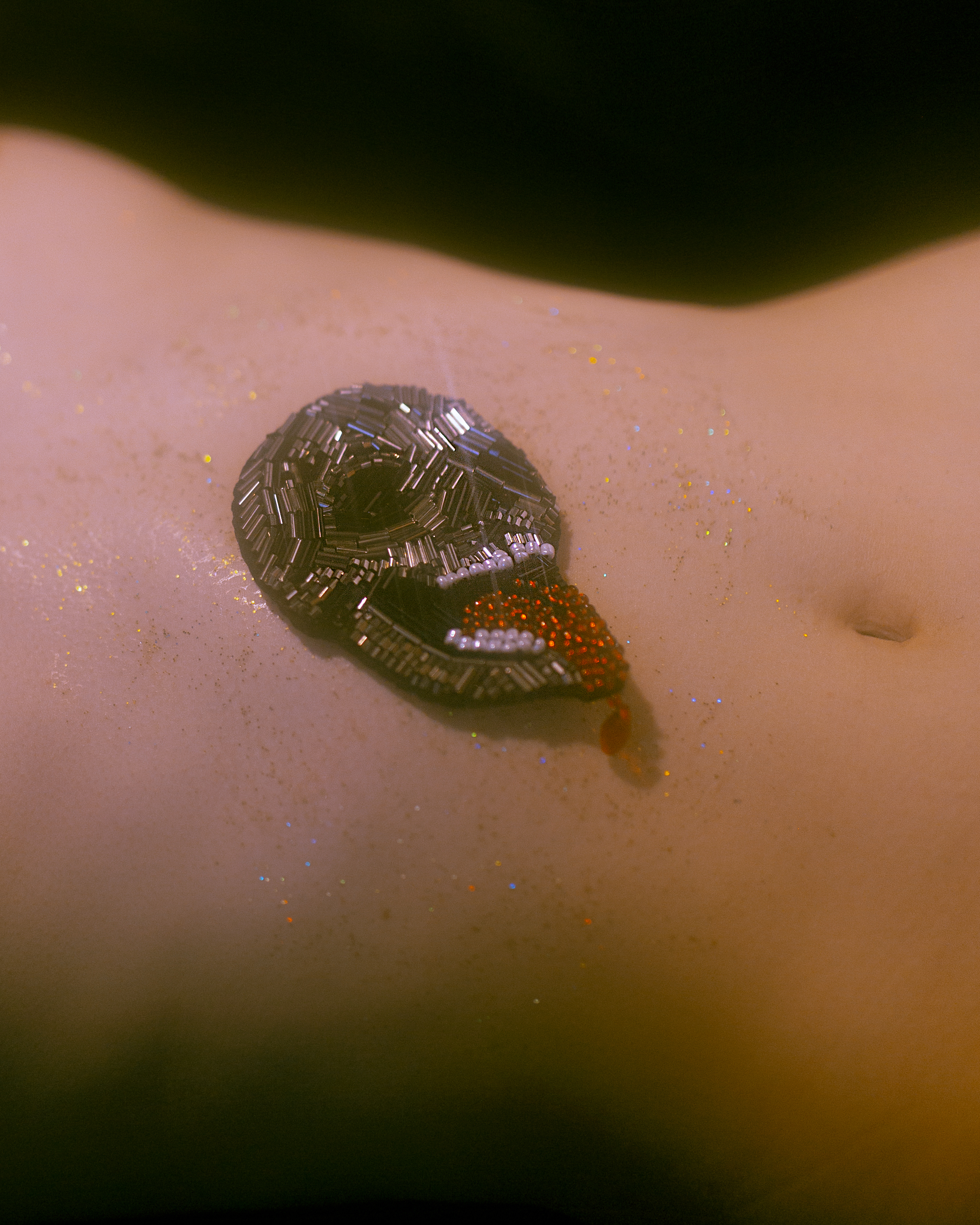 Credits

---
Photography Stas Kard