How you can contribute to the Black Lives Matter movement right now
A Carrd page offers a comprehensive list of petitions, protests and funds you can contribute to, as well as a range of educational resources.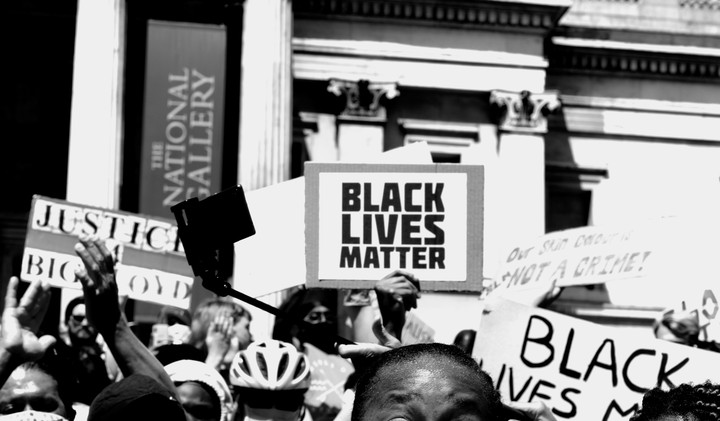 Since the murder of George Floyd at the hands of a white policeman in Minneapolis on May 25 2020, shockwaves of justified rage have spread far and wide, sparking protests in cities across the US and beyond. Over the weekend, for example, marches were well-attended in London, Berlin, Toronto and Auckland, with further actions slated over the coming days.
Online, too, calls to action -- particularly in the form of petitions and fundraising initiatives -- have been abundant. With so much information suddenly at your fingertips, however, it can be tricky to quickly figure out which causes are most deserving of your effort and financial support. Thoroughly researching the impact your help will have is, of course, paramount, but knowing where to start can be a rather daunting task. That's why Twitter user @dehyedration has created a Black Lives Matter Carrd page, a comprehensive guide on resources, petitions, protests and funds to donate to.
For those wanting to take action online, you'll find a comprehensive list of petitions to sign, including information on how international users can add their names to those based in the US using local zip codes, as well as advice regarding the inefficacy of White House petitions under the Trump presidency and why you shouldn't donate to change.org. You'll also find a subdivided list of places to donate to, with sections explicitly dedicated to funds for victims of police brutality, for protesters and for black-owned businesses.
There are also links to self-education resources, including a Google Drive library with texts by Angela Davis, bell hooks, James Baldwin and Frantz Fanon, and a community-sourced BLM ally research doc.
If, after carefully assessing the risk factors that come with partaking in public protests during a pandemic, you've decided to take to the streets, you'll find a map indicating protests taking place in cities around the world. Crucially, there are also practical pointers on protest safety, including advice on how to treat tear gas injuries, and on how to delete your digital footprint in order to avoid identification by the authorities.
For further information, please visit https://blacklivesmatters.carrd.co/