This Les Boys Les Girls charity T-shirt will remind you happy times are coming
Accompanied by a mix by Honey Dijon and a campaign shot by Oliver Hadlee Pearch, the brand's initiative to support UK Youth gives us all something to smile about.
Photography Oliver Hadlee Pearch
As we know all too well, life is a course of peaks and troughs. Though recent times, for many of us, may have featured a large number of the latter, it's always worth reminding yourself that, no matter how gloomy things may currently seem, happier times are coming. It's this message that Les Girls Les Boys, the casualwear brand founded by Agent Provocateur's Serena Rees, are keen to remind us of with their new charitable initiative.
Printed in bright block lettering, "Happier times are coming" is now the slogan for a new series of T-shirts from the brand. With all proceeds going to UK Youth -- a charity that empowers children from disadvantaged backgrounds -- the tee was dreamt up by Seana Redmond, a creative consultant for Les Girls Les Boys, who, like many in London, had created a poster for her window to lift the moods of passers-by. To accompany the cheery phrase, she added a yellow smiley face -- the emblem of the Summer of Love, and one of the most iconic feel-good symbols in pop-cultural history.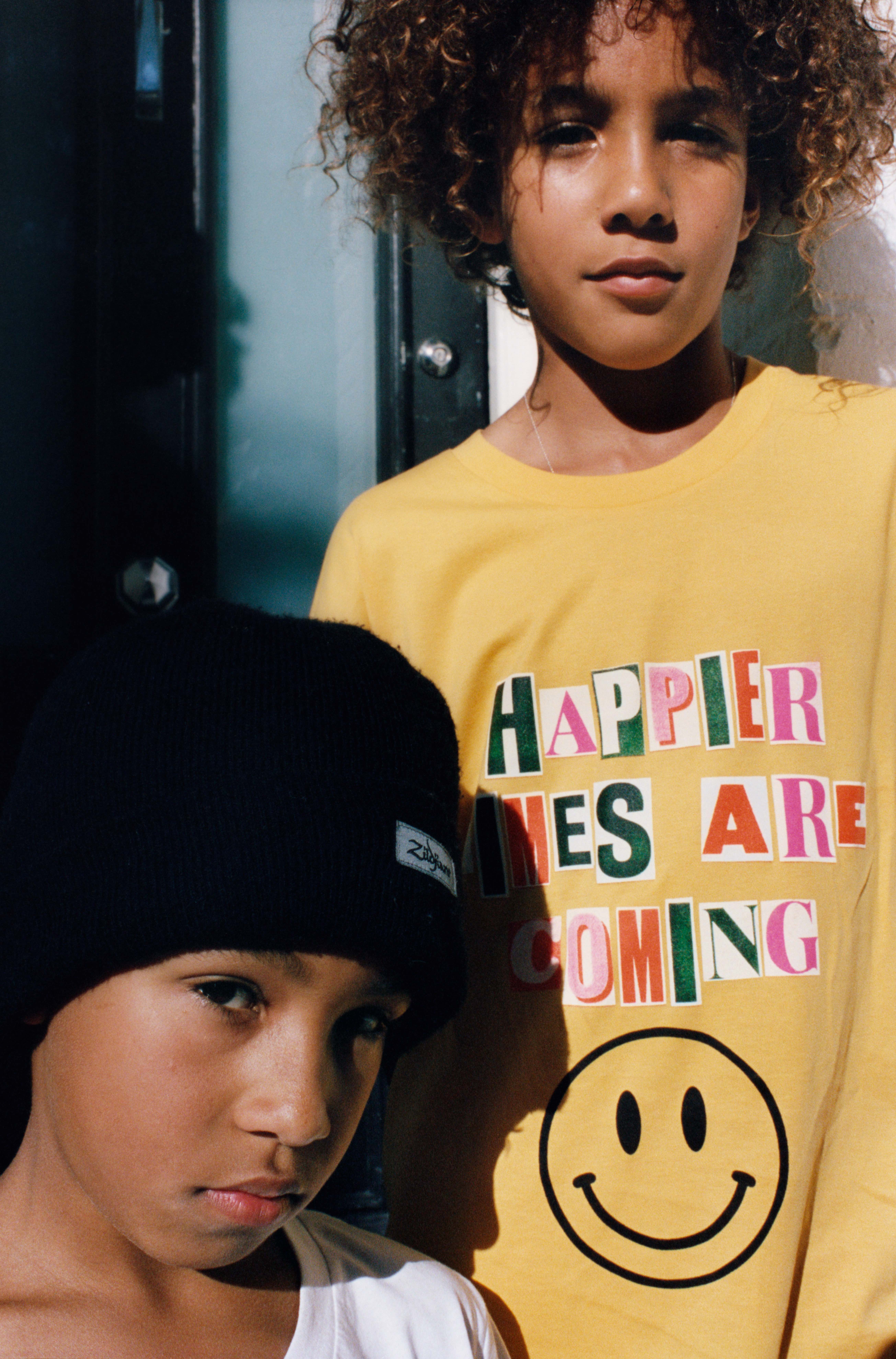 When Serena came across it online, she "absolutely loved [it], it resonated so much in our current climate," she says. "I compare it to a great tune that never fails to make you feel good and it gives hope and light at the end of the tunnel in these confusing times. It's something that lifts me instantly when I see it or wear it and read the message and I hope it will bring joy to others too."
In the wake of the coronavirus pandemic, the living situations for many of the country's most disadvantaged and vulnerable young people have only become harder. As a result, UK Youth's work has become more needed than ever.
For the T-shirt's campaign, the brand enlisted i-D contributor Oliver Hadlee Pearch, whose lively, earnest portraits of London kids convey all the empowered optimism the tee aims to bring. To amp up the project's feel-good vibes even further, Honey Dijon has put together a mix of her favourite uplifting classics to coincide with the release. Now there's something to smile about.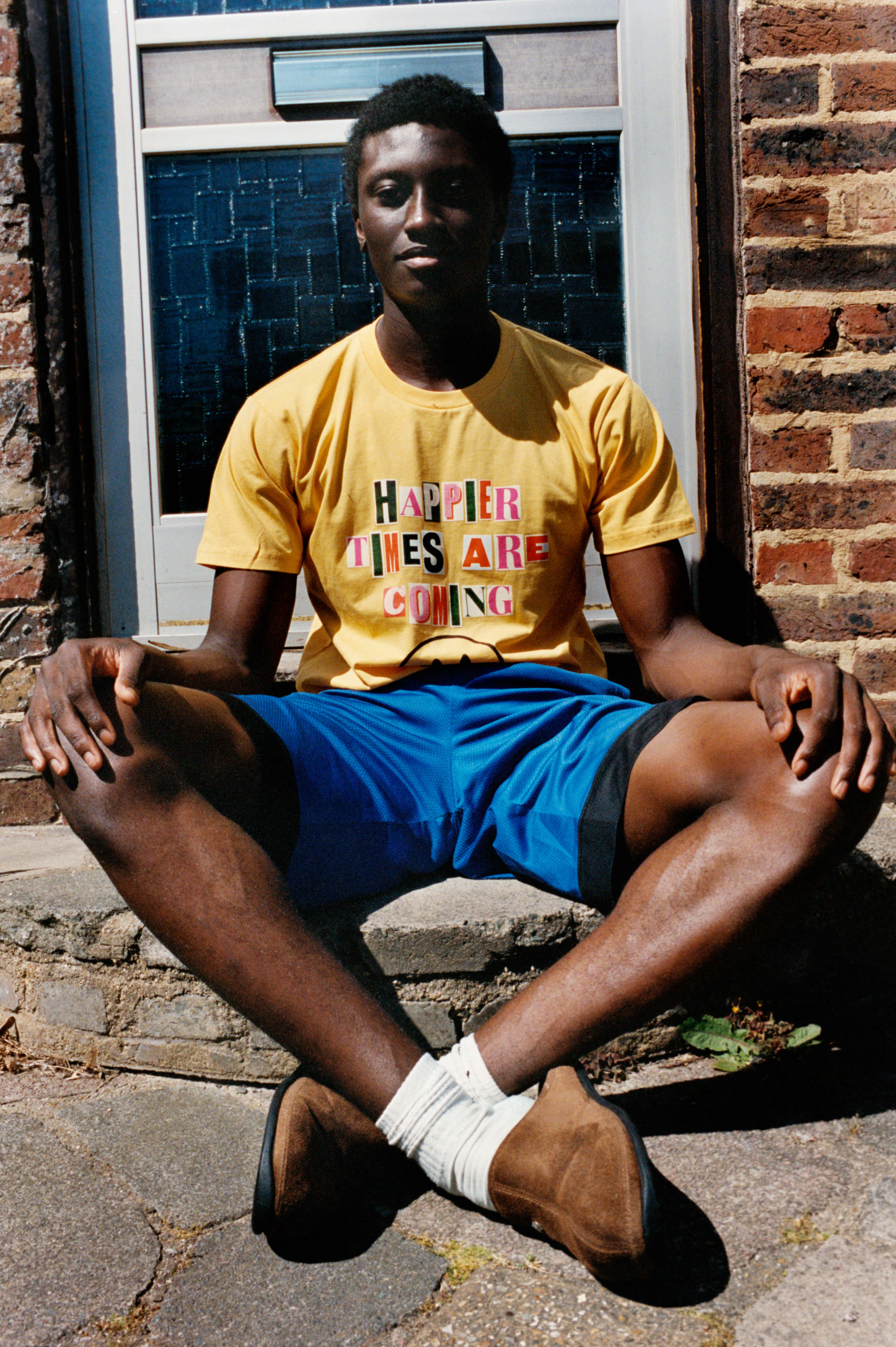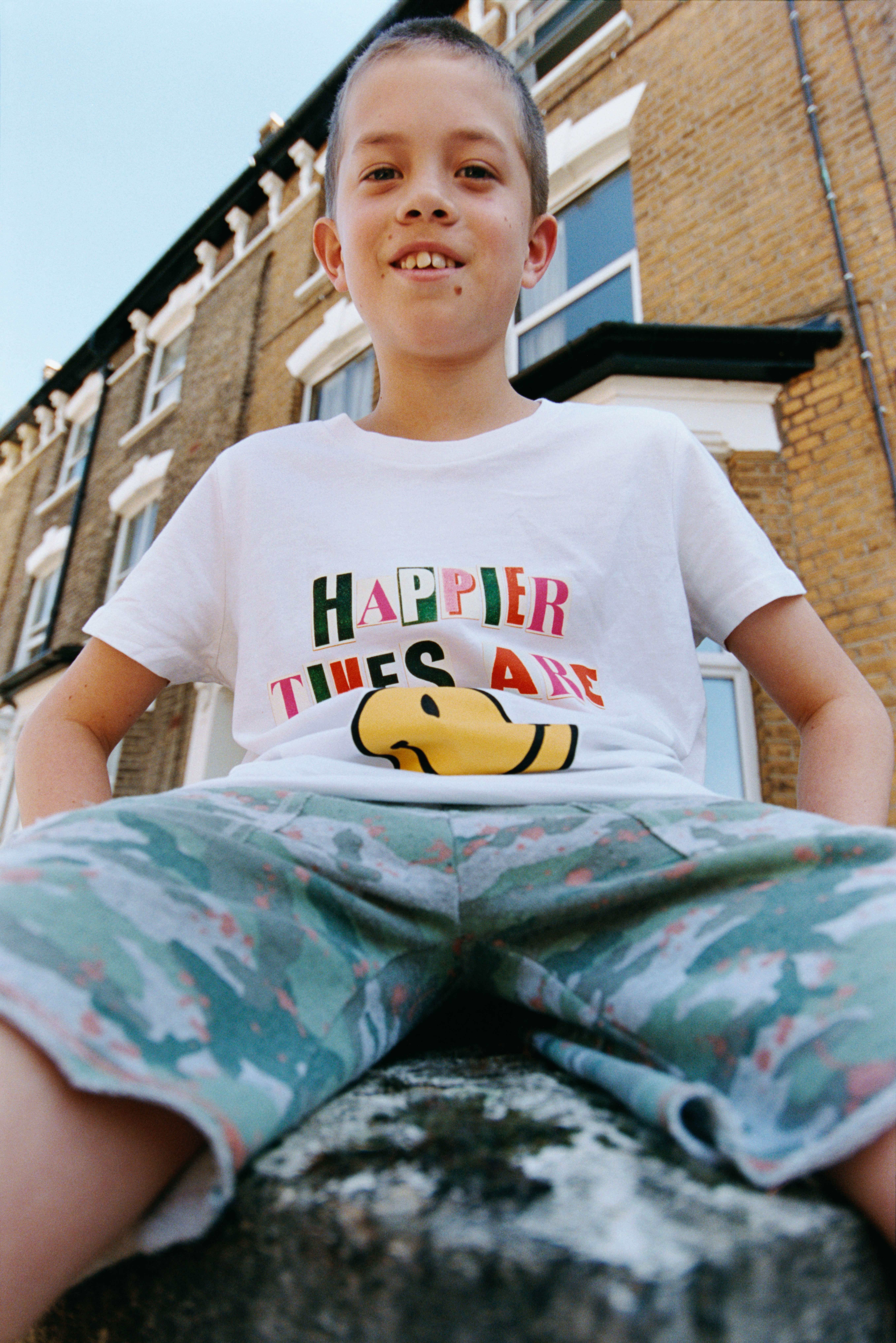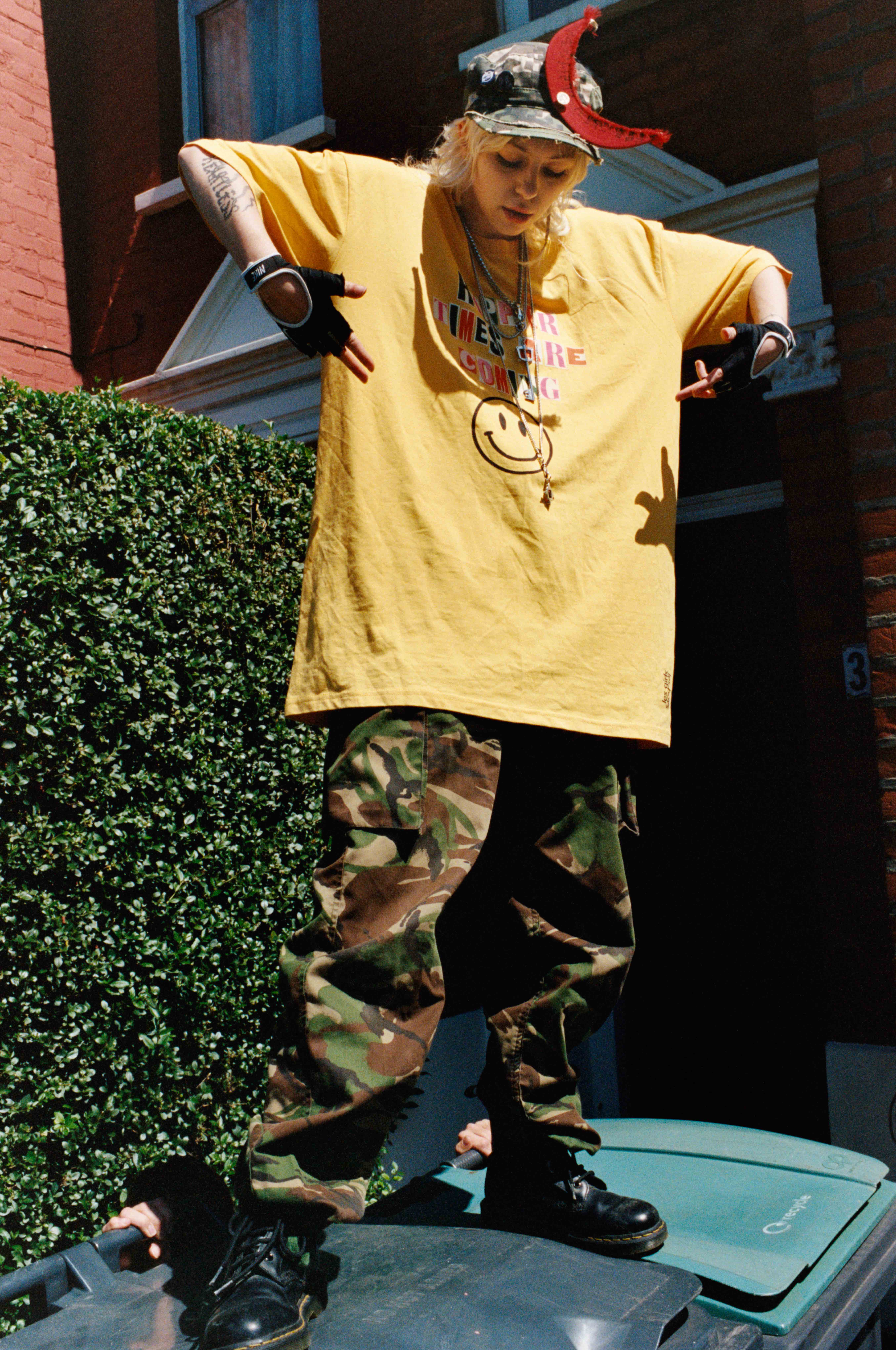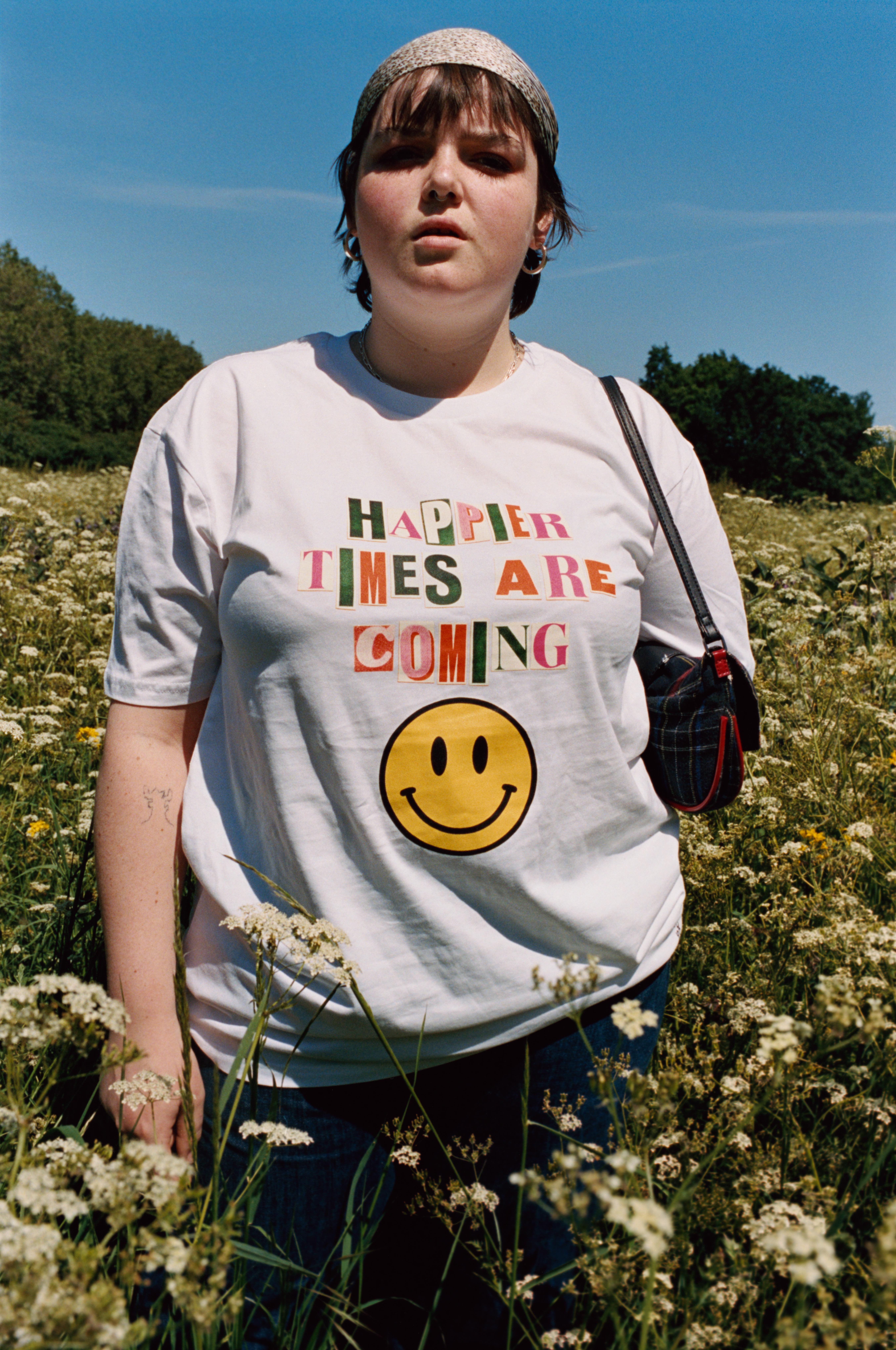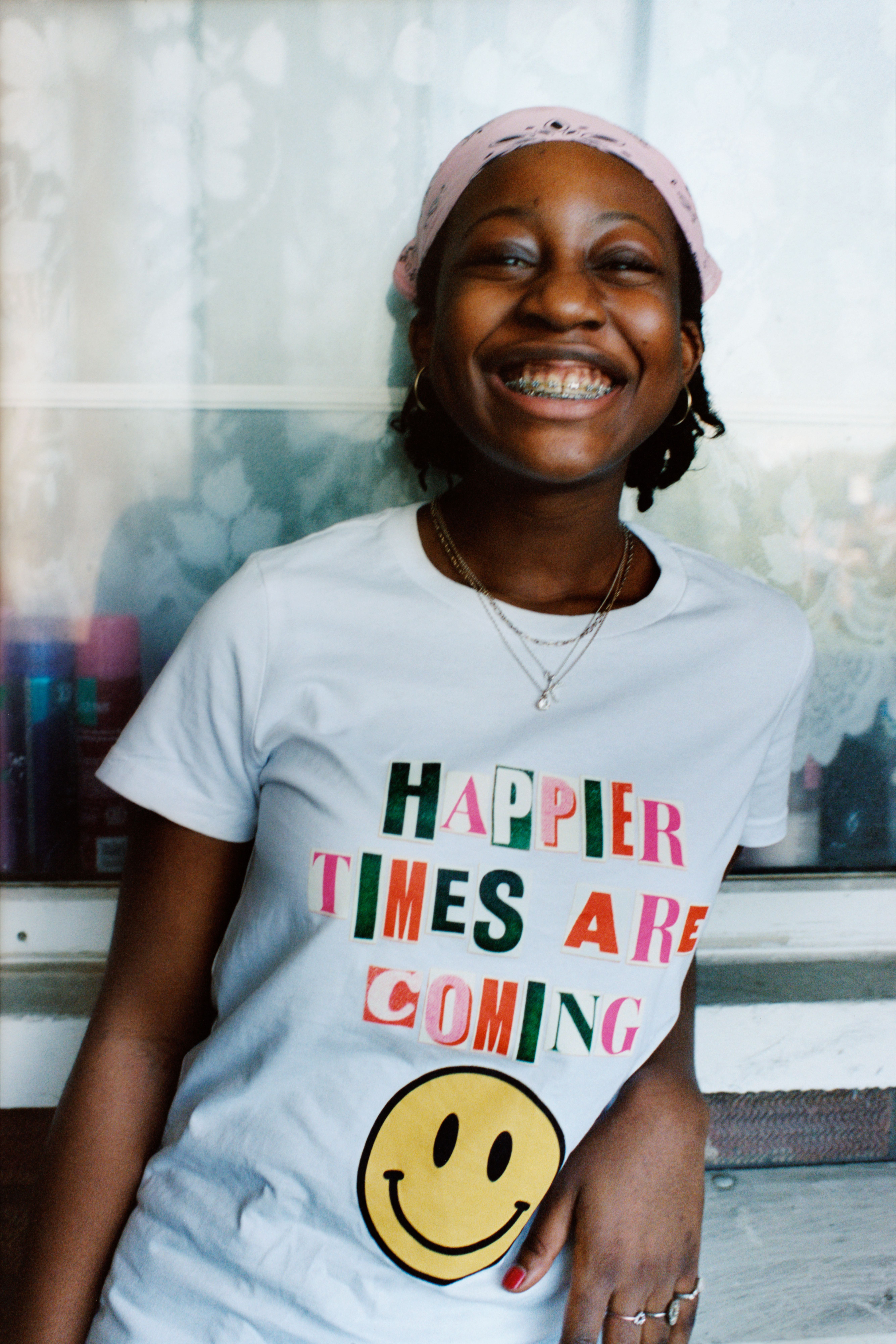 Les Boys Les Girls' Happier Times t-shirt is available to purchase here .
Credits
---
Photography Oliver Hadlee Pearch
Casting Julia Lange