Meet three young photographers with radically different ways of seeing
The latest installment of Future Now! explores how Christina Nwabugo, Stella Asia Consonni and Steph Wilson are adapting to creativity at home.
For the latest installment of Future Now!, i-D and Tiffany & Co. bring together three emerging photographers to explore self-portraiture and creativity in isolation. Christina Nwabugo, Stella Asia Consonni and Steph Wilson invite us into their homes and neighbourhoods across London, to discuss how their creative vision has shifted over the past few months, how they feel about being the centre of their work, and what their hopes are for the future.
From Steph's lush rainforest home, to Stella Asia's hall of mirrors, to Christina's East London market scene; each woman has given us an intimate look into her visual world and her way of seeing. Hopefully, following their unconventional journeys and providing a look into what a career in the arts can provide inspiration to other young photographers and creatives. "I'm hoping that what I've done will amplify the message I have and show who I am as a person," says Christina. "Because I deserve to be at the table."
Read more about their ways of seeing the world below.
Christina Nwabugo
Christina Nwabugo was born in Shoreditch in the East End of London but her photographic work takes her all over the world—from Jamaica to Senegal. She finds both creativity and solace in the natural world and hopes to show how people and landscapes are one.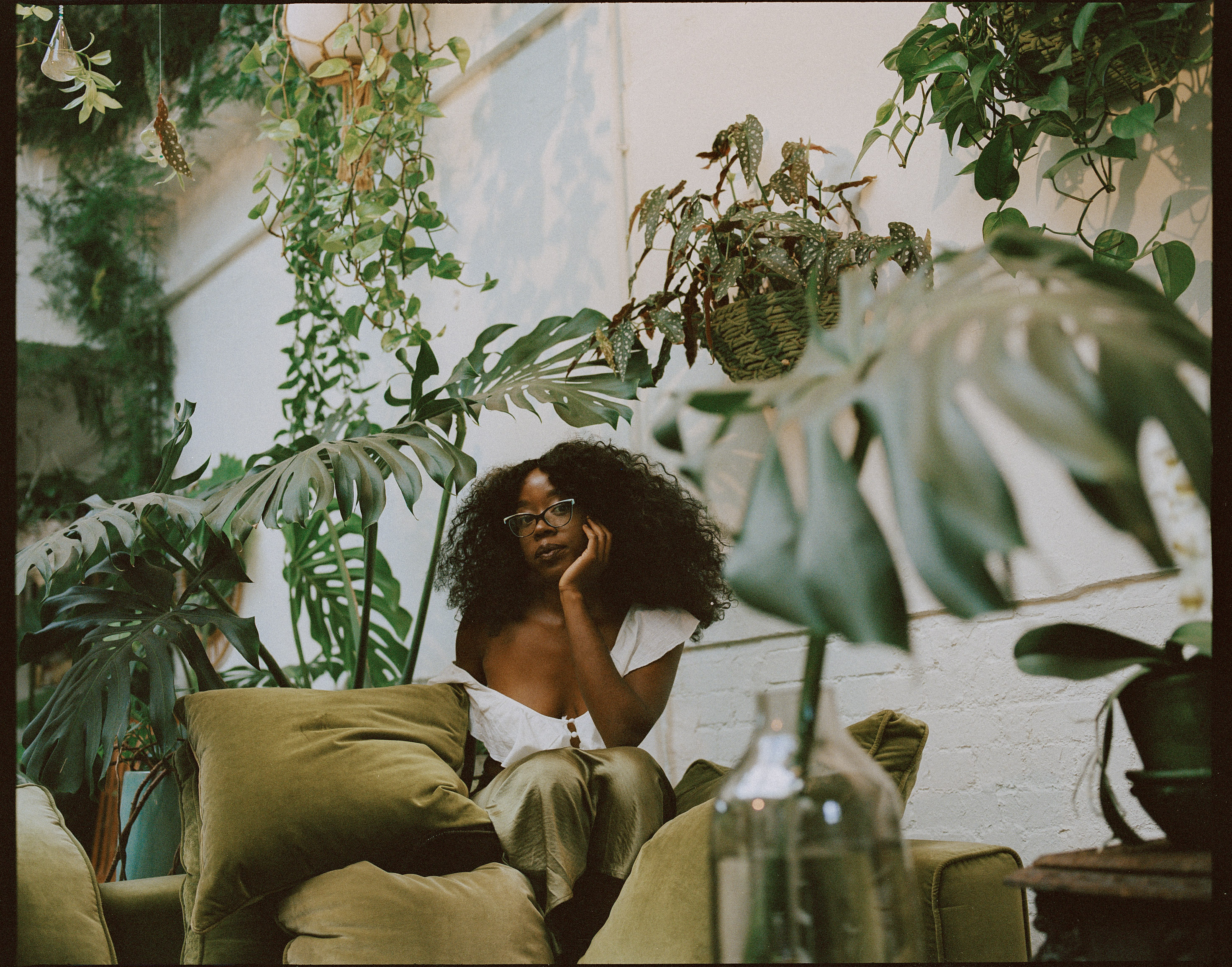 Tell us about this shoot—how did you turn your photographic gaze upon yourself?
I had to think a lot more about how I want it to be viewed. I want it to be viewed the same way that people perceive me online, which is that I am a quite naturalistic person. I thought, "Okay, let me just strip it down and just be myself….Don't try to overthink it and over-formulate something that won't connect with the people who like your work already."
During lockdown, nature was really informing how I found solitude and how I could escape and still make ideas in silence. I felt like going to natural spaces would benefit the photo shoot because they best represented me at this time.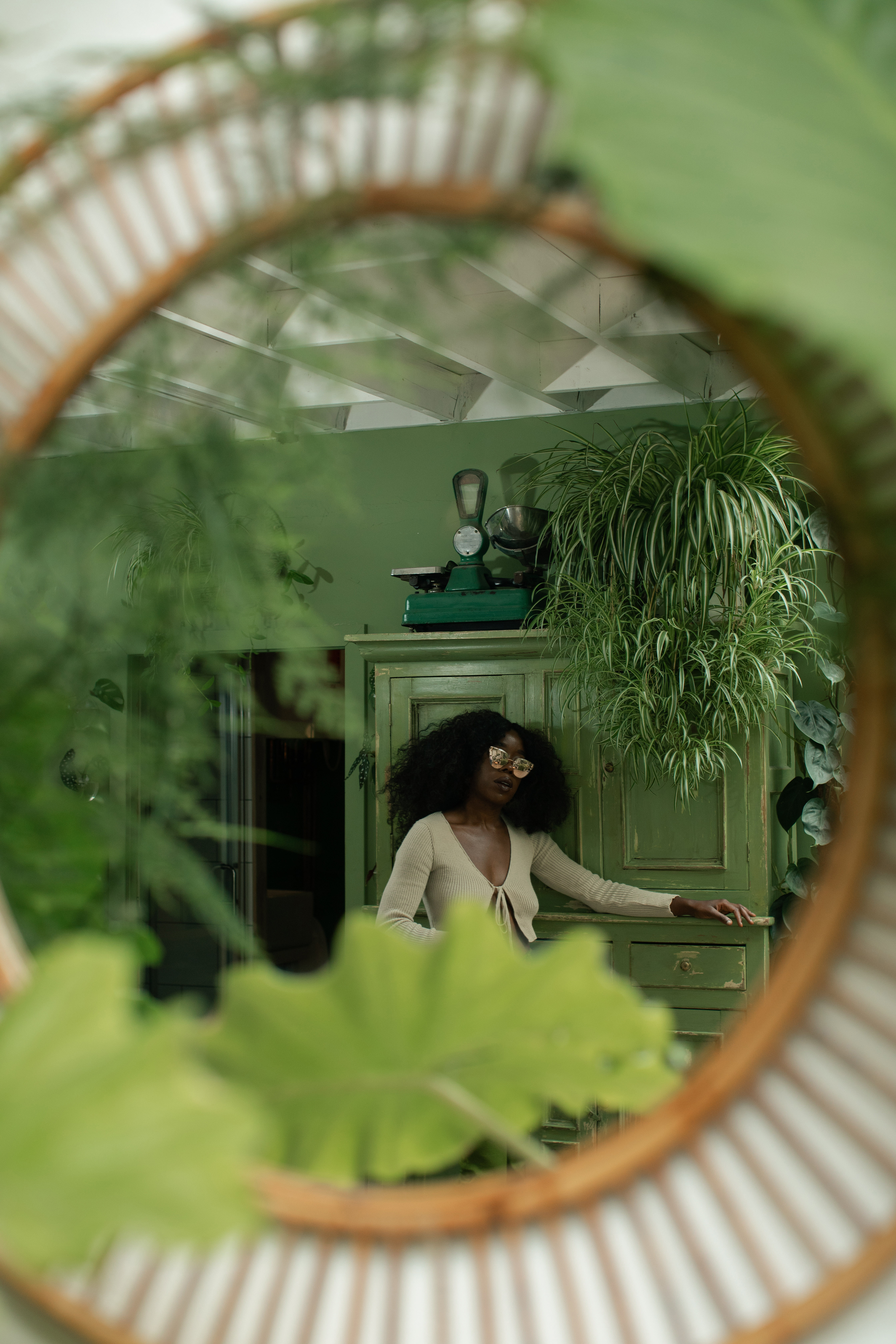 It sounds like you find a very strong narrative in nature.
The works I've done before have been centered around how nature responds to black people. The narrative in the natural world is definitely how people and landscape are seen as one—we're not separate. I think we are biodiversity and human life synchronised. It should be synchronised anyway; we can't have one without the other.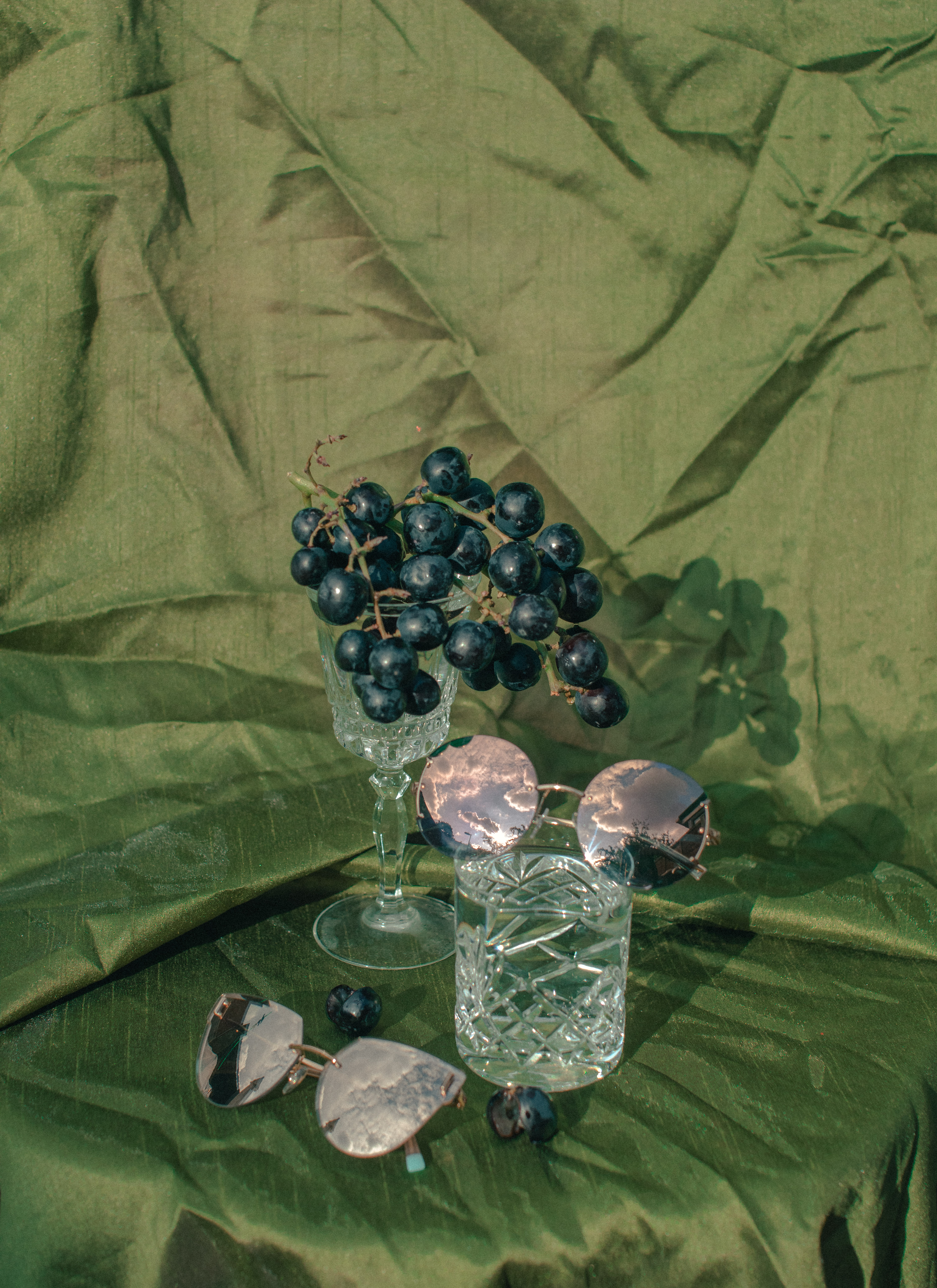 Your shoot seems to be about bringing the outside, indoors.
If you don't have a garden, you live your life mainly inside. When I was in Gambia, everyone had a communal spot where everybody comes together as neighbours—whether it's cooking, selling, harvesting, doing something that involves community. I think that's what I want to show all the time—togetherness.
And you involved Dalston market.
I do quite enjoy that about London—that we are all able to intermingle and just bring over different cultures of shopping. That's why I chose to go to the Dalston market because although I was raised in Shoreditch, Dalston still has a vibration—a lot of shouting about buying a pound of vegetables. You have music blaring out, you've got Rastafarians sitting, enjoying what they're enjoying, you've got others braiding hair in the corner under the shelter and seeing that, I was like, I want this to be featured because there's no point in not telling the truth about how I was raised. I was raised in the community and I was raised to be quite communal.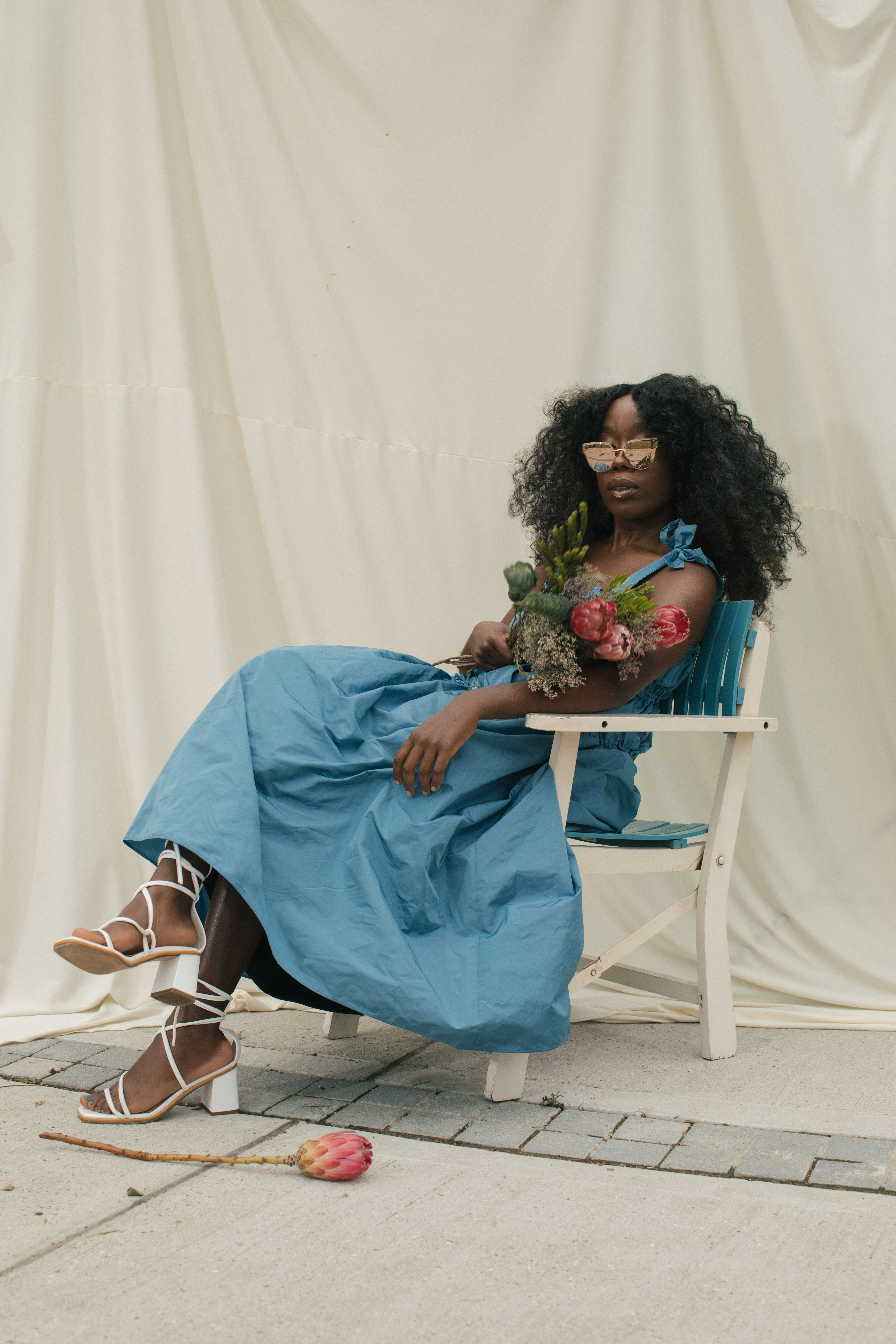 Me putting Dalston into my segment of the documentary piece for Tiffany & Co. and i-D was to showcase how I am a product of this communal environment who's found a way out. I found the way to approach life and creativity and I didn't let the perception of how I was raised get to me as an individual or as an artist.
Through what lens do you look at creative problems now?
I realised that I need to know a lot more about photography; I have to learn about understanding grants, processes—understanding how to reach out to editors. It felt like I was learning all over again. I felt quite embarrassed that I've been a photographer for so many years but only in the last two years, I've realised that I need a photo editor to get something in a magazine. That's where I decided to move forward and make workshops that would inform young photographers—boarding or professional—how to actually navigate this industry. It isn't just about taking a beautiful photo now; we need to all be quite strategic in where we want to be in a few years.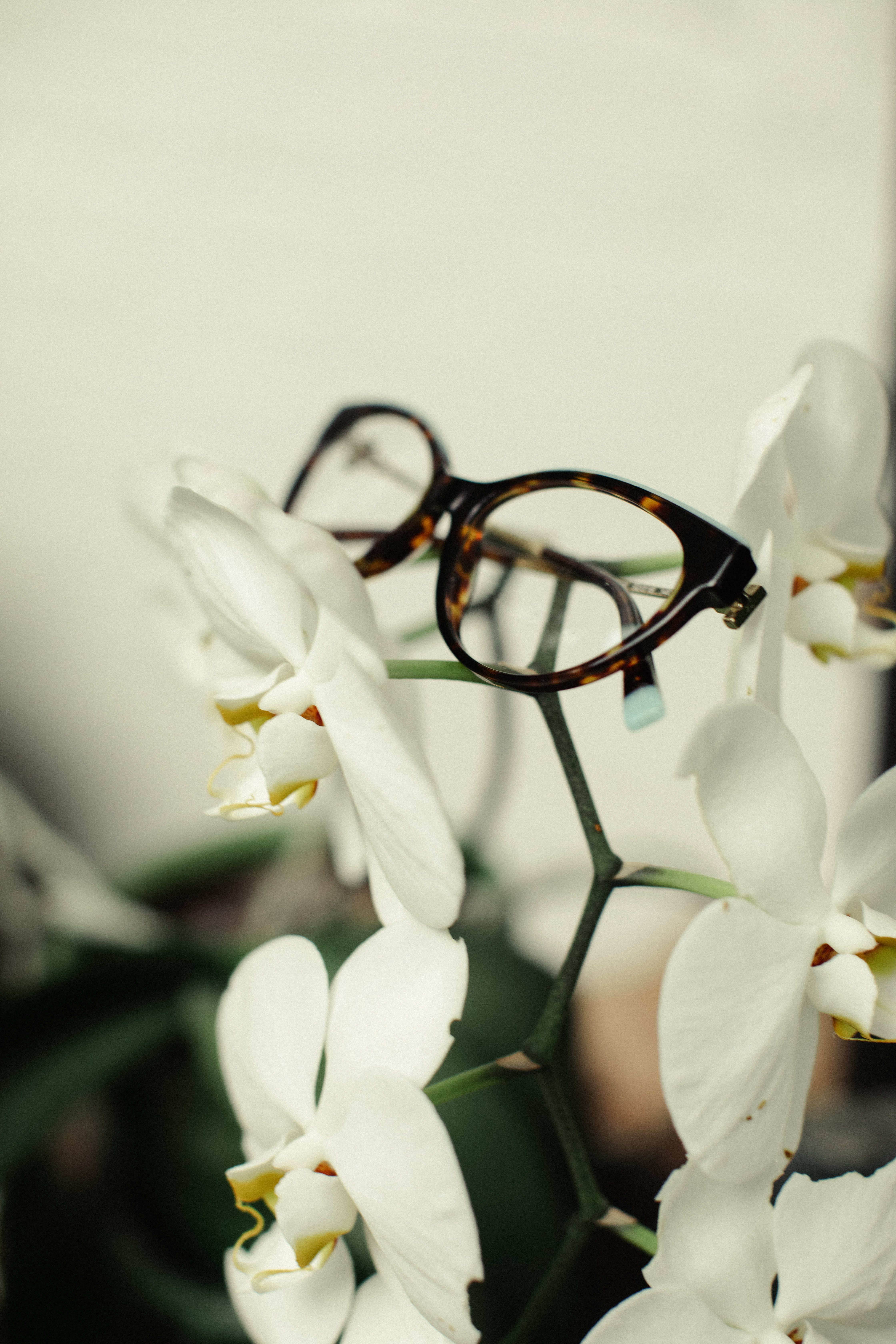 What makes you hopeful?
I think people look to me, like young black women look to me, on how to respond to the environment. I want my workshops to be centered around helping each other, growing together and learning. I got here through trial and error and I feel like we don't all need to be taught that way.
Some of us need to build grace and a steppingstone each time, just to make it easier—I felt like it was a big uphill struggle to even get the little tools I have today. I'm hoping that what I've done will amplify the message I have and who I am as a person because I deserve to be at the table.
Tagged: