Parnell Mooney takes Carrie Bradshaw to Berghain for SS21
The Fashion East alum's latest collection riffs on a panoply of queer subcultural references, teetering between masc and femme, day and night, sporty and opulent.
|
22 September 2020, 7:11am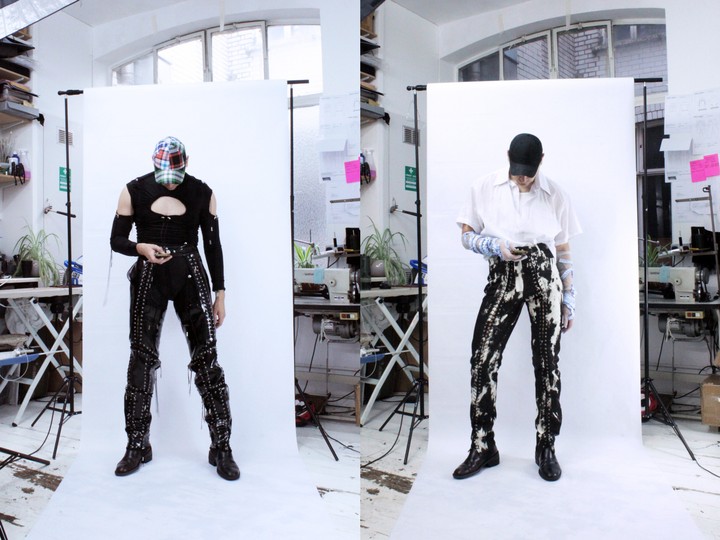 Courtesy Rory Parnell Mooney
Given that 2020 has put a grinding halt to fashion's mercurial ups and downs, it's never been more important for independent designers to be able to make clothes with their own hands. Factories have been closed, stores have been shuttered, and teams of seamstresses and artisans have been locked down at home. Give a designer a pair of fishnet tights, you know what happens …. Teach a designer how to make a pair of fishnets! Therein lies the solution. Rory Parnell-Mooney is one of those rare few who can rustle up a pair of lace-up trousers or an oversized suit with his own hands. During lockdown, the Central Saint Martins alumnus has been quietly working away in his studio in Stratford, creating pieces that both reiterate motifs from his previous collections and offer up something new. He was meant to present his SS21 collection in June, but the world was in the midst of a pandemic — so instead, he photographed his collection on himself, in his studio, and presented it to the world as organically and instinctually as he made the collection.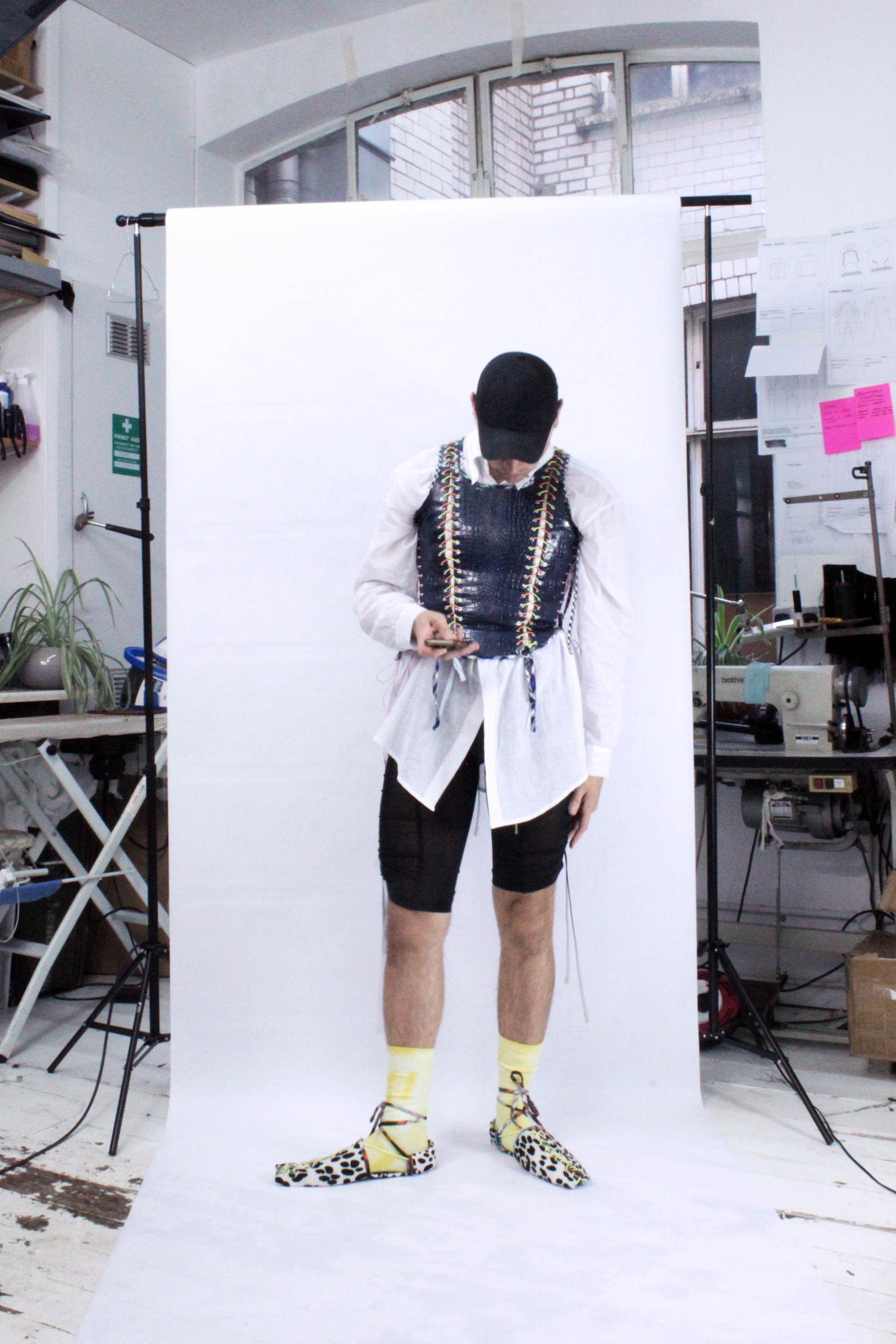 "I had a realisation that the rules that I think need to exist in making clothes only exist because that's what I was taught," Rory says of what he learnt this strange, strange year. "It's nice to be by yourself, working in a studio where I can write the rules. You feel less connected to the industry." That said, the Irish designer has successfully avoided the trappings of the fashion system since graduating from Fashion East four years ago, instead making collections at his own pace and selling the majority of his designs via DMs on Instagram. "If you're expected to do a show every six months, there is this time pressure," he points out. "You can't just do something and see if it makes sense. You can't just make a cheetah print corset because you think, 'Oh no, that won't sell'." So instead he gave himself freedom, and yes, he made a cheetah-print corset — upcycled from scraps nonetheless.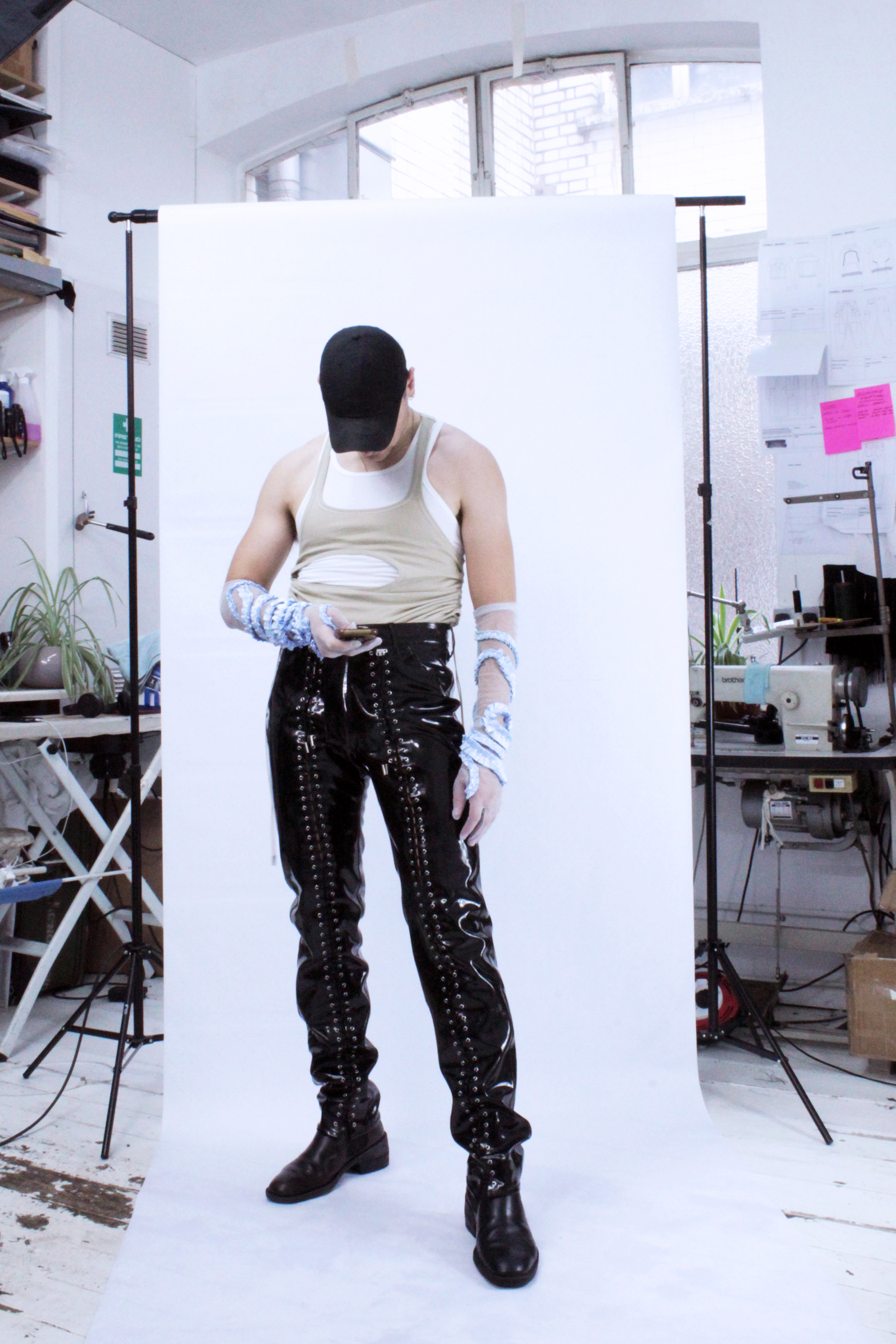 His latest collection is an ode to the ostensibly bygone days of nightclubbing, infused by the Baroque-flavoured "dragnet" of everything he's been watching and listening to during lockdown: Céline Sciamma's Portrait of a Lady on Fire, the operatic punk of Nina Hagen and Klaus Nomi, Handel, Purcell, Monteverdi; the chaos of Berlin nightlife and the serenity of opera and ballet; Daniela Vega singing ombra mai fu in the final scene of A Fantastic Woman. There are vinyl trousers with rhizomatic lace-up corsetry, slinky tie-dye tops and vests with sculptural cut-outs, boxy jackets and tailoring with discreetly trailing bows. It taps into the nostalgia of the days when we could all be socially-intimate on a dancefloor, glistening with sweat, combined with the (quite literally) straight-laced poise and rigidity of eighteen-century formality.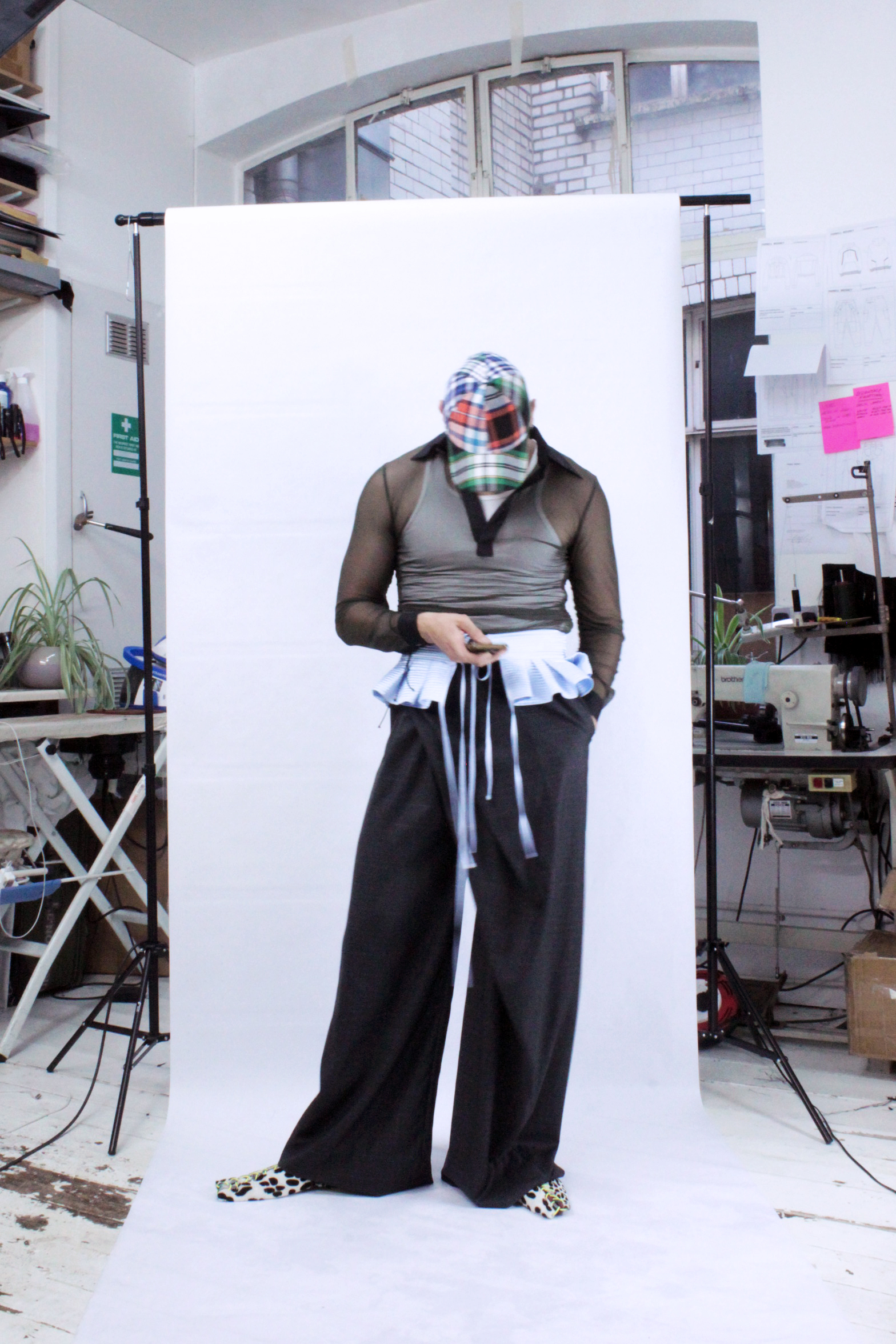 The result is a fresh take on fetish and froufrou. More than a few pieces have a touch of Carrie Bradshaw goes to Berghain: lace-up cheetah pumps with strappy ribbon laces; a ruffled cornflower satin peplum worn over black vinyl trousers; tie-dye denim that could double up as cowhide print; chiffon gloves paired with sculptural peekaboo wifebeater vests. Kinky, yes — but beautiful, too. Rory borrows from the rich history of queer culture, which itself has risen to the forefront of menswear in recent years. As a new generation designers delve into the history of these subcultures, riffing on tribal dress codes and re-contextualising clothes that queer people themselves have re-appropriated from macho tropes (lumberjack shirts, leather chaps, wife-beater vests) -- more often than not, it can reaffirm the tribalism that is still very much delineates the contemporary queer landscape, be that a 'twinky' aesthetic (and body type), a hardcore Berliner uniform (pleather, baseball caps, sportswear), Tom of Finland leather daddies, or the kitsch and camp of drag performers (feathers, sequins et al). Rory's collection seems to offer something for everyone, the lines of those tribes purposefully blurred -- clothes that teeter between 'femme' and 'masc', day and night, sporty and opulent. It helps that he photographed the collection on himself (baseball cap, combat boots and iPhone in tow) -- it feels more 'real' than if it was shot on a model with a Giacometti silhouette and sangfroid gaze.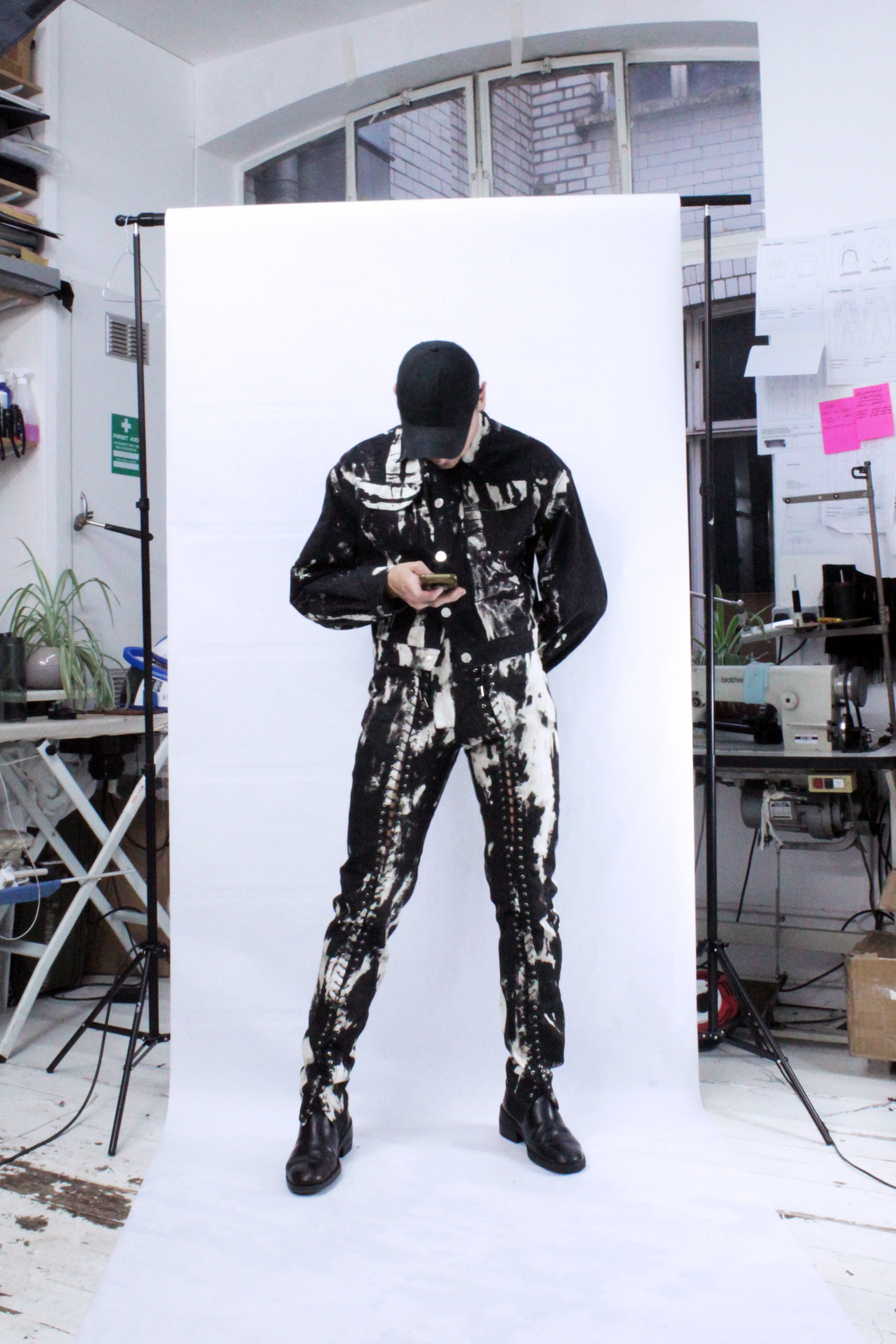 "We look at it with a nostalgia to be played with," he says of his canon of queer references and leitmotifs. "We as younger queer people get to play with it a bit more and use it as a performance of identity because we didn't grow up with it. In the '70s, you were a leather daddy and that was it. Now it's like those people opened doors for us to play with that. On a Tuesday night, I'll wear leather trousers -- and maybe the next day, I'll want to wear moiré and couture feathers." Ironically, it's a no-frills approach to making great (sometimes frilly) clothes. And there isn't a scrap of cashmere or a tracksuit in sight.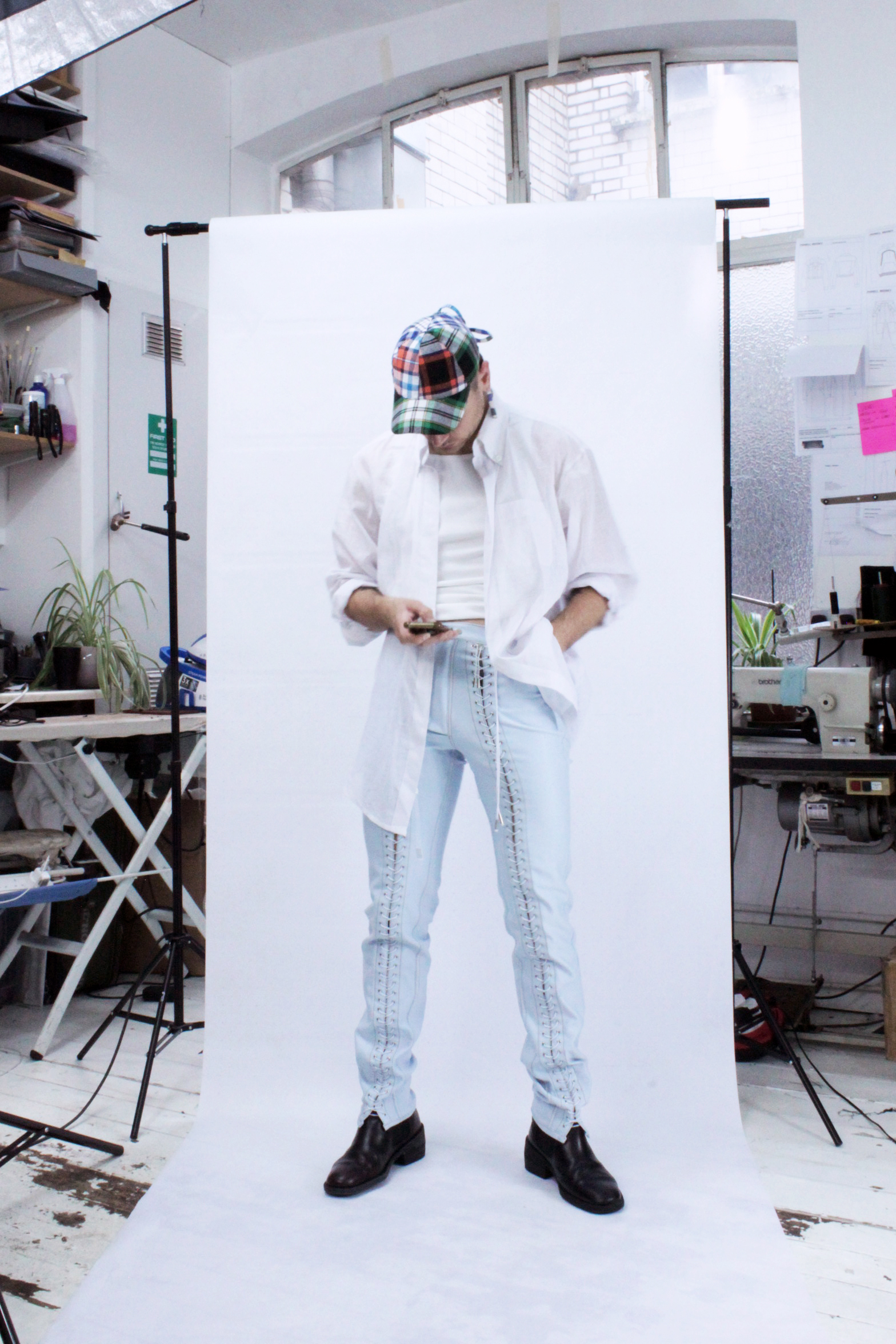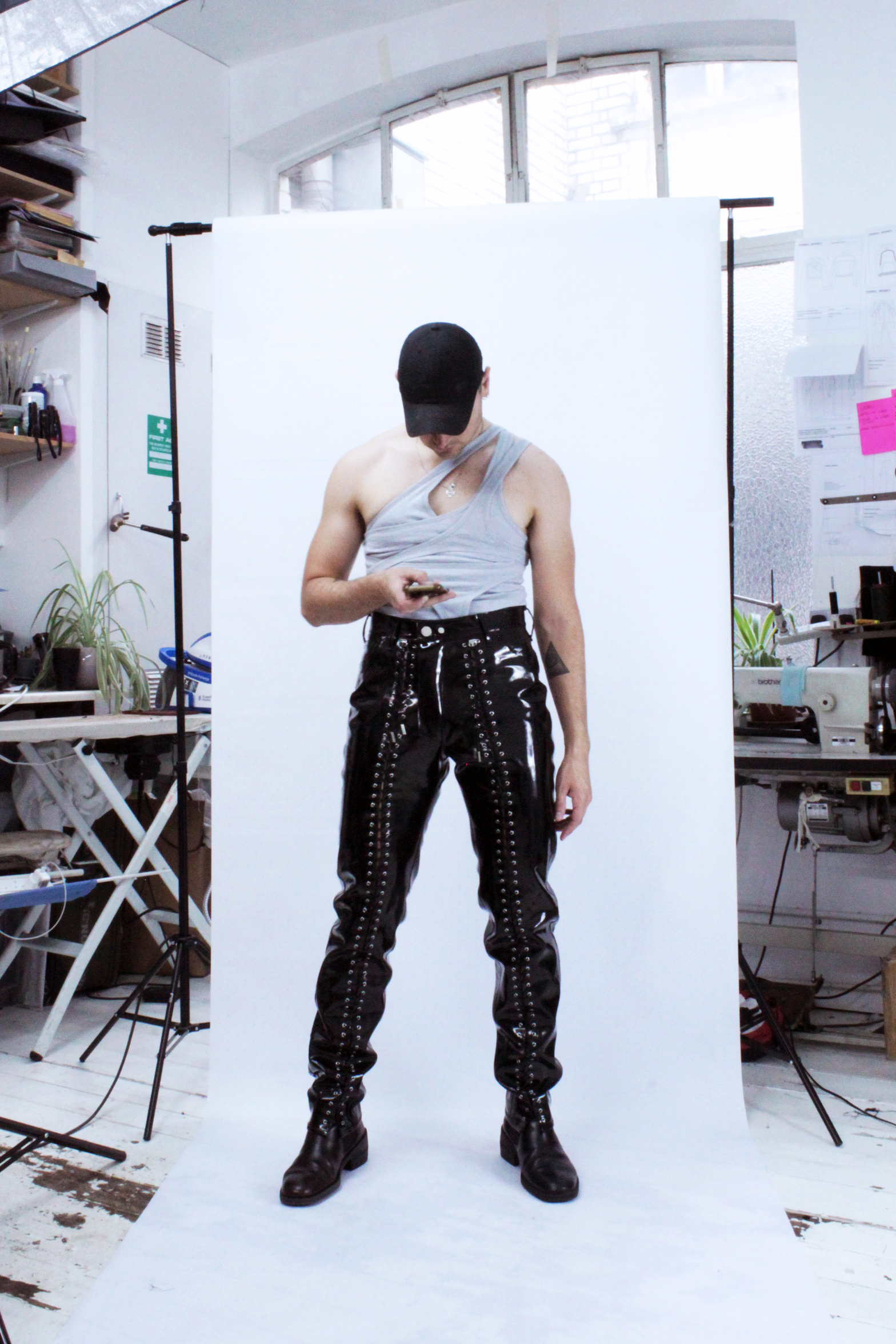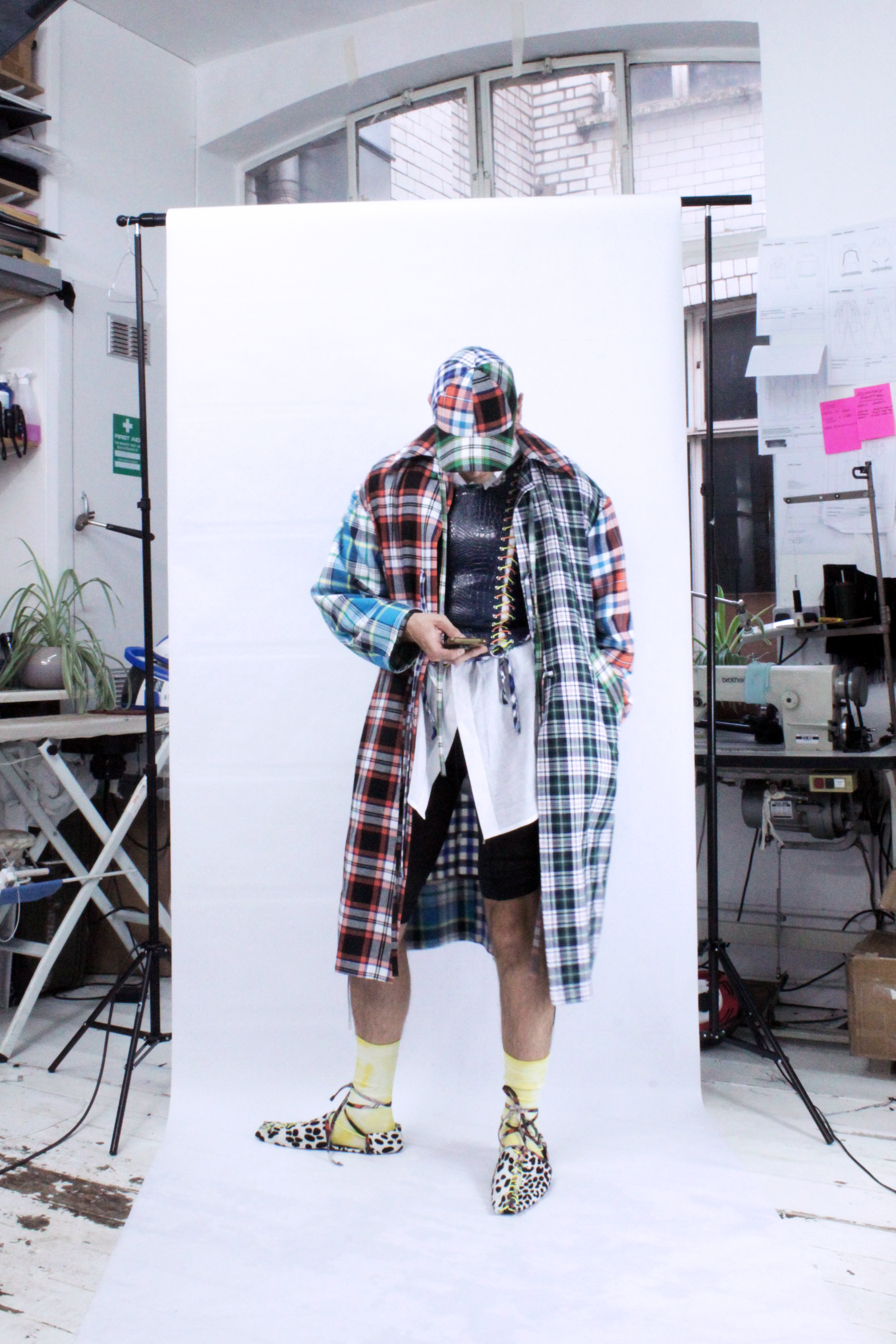 Tagged: