The original choice for Gossip Girl makes more sense, actually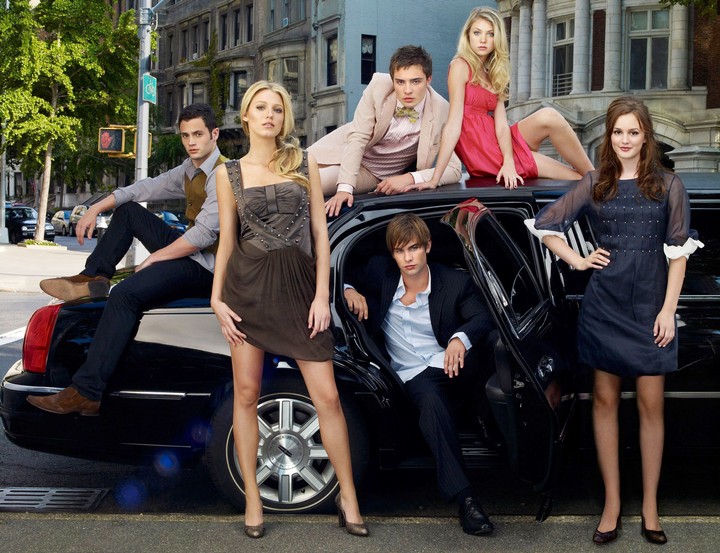 Image courtesy of CW
This post contains spoilers for the original series of Gossip Girl…obviously.
Gossip Girl's showrunner has revealed his original choice for the mastermind behind the titular blog and…yeah, it would actually have made a lot more sense. Sorry.
Joshua Safran - who heads up the HBO Max reboot of the show and served as a writer and producer on the original - revealed that despite Dan Humphrey (Penn Badgely) being unveiled as Gossip Girl in the OG show's finale, his character wasn't initially who was pictured as the omniscient blogger with the voice of Kristen Bell.
Speaking to The Daily Beast, the writer shared that before he left the writing staff of Gossip Girl after its fifth season, he had decided that Nate Archibald (Chace Crawford) was going to be revealed as the titular role.
"I wanted it to be Nate," he said. "And it actually makes much more sense when it's Nate – even when it doesn't make sense. I mean, it would have been great to never reveal it."
He went on to explain that the writers had decided on Nate "until the day I left," and had actually started to already sew the seeds of the reveal in the series' fifth season, where his motivation for starting the blog stemmed from his guilt for cheating on Blair Waldorf (Leighton Meester) with best friend Serena Van Der Woodsen (Blake Lively).
Fans of the original series will of course remember various theories throughout the original run (and we mean, what a time) that identified Nate as Gossip Girl, only for these to essentially become red herrings once Dan was unveiled in the sixth and final season.
At the time (and still now, tbh) Dan's identity as Gossip Girl has always left a little bit of a sour taste in fan's mouths, mostly because at some points during the narrative of the series it just did not make sense for him to be the blogger in question.
Not like we can change it now, but Nate seems like the better choice, even if Dan's 'outsider into insider' modus operandi would have been very interesting if it had actually been weaved into the show a bit more.
The saga of Gossip Girl does continue, however, with its new revival, set to drop this month on streaming service HBO Max.
Starring a whole host of young up-and-comers like Emily Alyn Lind, Evan Mock and Thomas Doherty, the new Gossip Girl will be set in the same world as the original but already seems more concerned with dissecting class and racial barriers in the Upper East Side, as well as being deliciously queer, thankfully.
As the disembodied voice of Kristen Bell would say: thanks for reading, XOXO.
Tagged: