Fyre Festival attendees have been awarded $7,200 each
Justice for the influencers.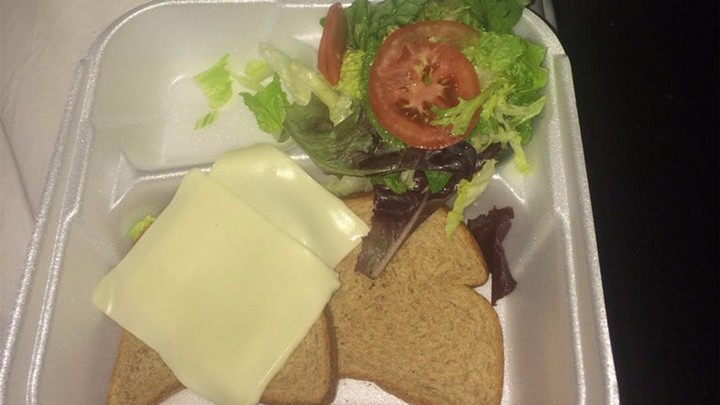 It's been a long, arduous four-year journey for the wronged über wealthy and influential attendees of the cursed Fyre Festival, but at last they have been awarded compensation — to the tune of $7,200 each. Yes, after many moons of litigation and court battles, the organisers of the notoriously awful festival have managed to whittle the initial $100 million class action lawsuit to a settlement of just $2 million.

That couple of mill (pennies, no doubt, to people who paid up to $49,000 for a ticket) will be split across 277 attendees of the notorious 2017 festival, promoted by supermodels and immortalised in two car-crash documentaries and most recently, a tweet about a cheese sandwich NFT sold by co-founder Ja Rule. Imagine reading that sentence in 2016. How the world has changed!

"We were a little naive," McFarland told Rolling Stone in April 2017, just as the scandal was unfolding. As attendees posted on social media about the "carnage", sharing their Lord of the Flies-esque photos on the ground at the festival, the organiser went into damage control. "We were overwhelmed and just didn't have the foresight to solve all these problems," he went on to say, in what can only be described as a monumental understatement. "Next year, we will definitely start earlier." Obviously, as lawsuits and federal charges started to roll in, Fyre Fest 2018 was never meant to be.
Anyway, the 277-attendee split means that the wronged festi-goers could stand to receive just over £5,000 each, if not even less. With founder Billy McFarlane currently serving a six year prison sentence for multiple counts of fraud, and the festival still embroiled in a bankruptcy case with its various creditors, lawyers representing the ticket holders will need their settlement to go to a vote of approval on 13 May, Billboard reports.
"It's a small but significant step for ticket holders who were defrauded and had their lives upended as a result of the fraudulent conduct by [Fyre founder Billy] McFarland," Ben Meiselas, partner at Geragos & Geragos, lead attorney for the class-action representing the ticket holders, told the publication.

Justice for the influencers, I guess.
Tagged: