Georgia May Jagger believes that more is more
As she partners up with Hourglass for a new sustainable eyeshadow palette, the model talks consumption habits and shares her thoughts on beauty.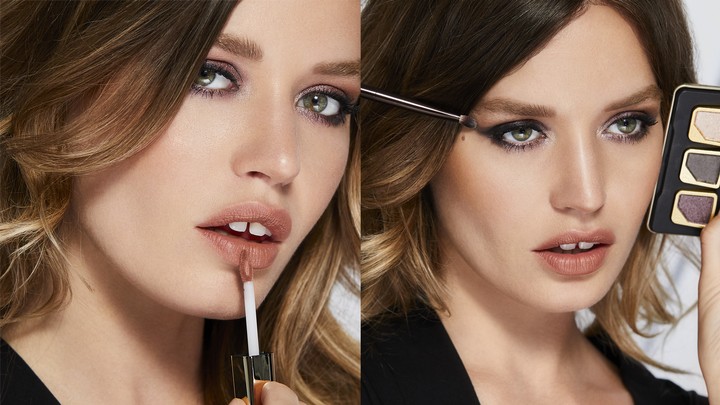 Women, it should be noted, are multifaceted. We can be many things! As if to prove the point, here comes Georgia May Jagger, model and designer, adding another string to her bow with a sustainable eyeshadow collection. She's teamed up with Hourglass for a customisable palette - available in singles, three pan and five pan formats -- which is both luxurious, but also doesn't make the planet more of a burning cesspit than it already is.

Waste in the beauty world is no joke, but the new Curator palette from Georgia and Hourglass marks a step in the right direction for the industry: totally vegan and consciously crafted from tin and post-consumer recycled (PCR) plastic, and with each individual eyeshadow pan made from recyclable aluminium.

Georgia also stars in the campaign, photographed by Ricardo Lozano, to mark the launch of the palette, which features pressed powder shades ranging from neutral to vivid in matte, satin, metallic and shimmer finishes.


To celebrate its launch, GMJ took a few minutes to chat to i-D about consumerism in the beauty industry and prioritising sustainability on an individual level, as well as sharing some of her favourite makeup memories and beauty mantras.

How do you prioritise sustainability in your life?
I think it's really important in the brands that you buy, whether that's stuff for your house, the clothes, the makeup, or skincare products. I just try and focus on that as much as I can. I also work with Project Zero, which is an ocean-conservation charity [through which] you can adopt a coordinate in the ocean to help with preservation.

What are your suggestions for living a more sustainable lifestyle?
I mean, there are the really obvious ones like making sure you turn off all the lights in your house and trying solar energy. Also, I think about packaging — especially in the grocery store. Try to go to a farmer's market and to bring your own bag. Bring your own water bottle so you can use less plastic in your everyday life. Even things like my drip sprinkler system in my garden [in Los Angeles], which I switched to to use less water. I think there are a lot of little things and big things you can do to change your impact.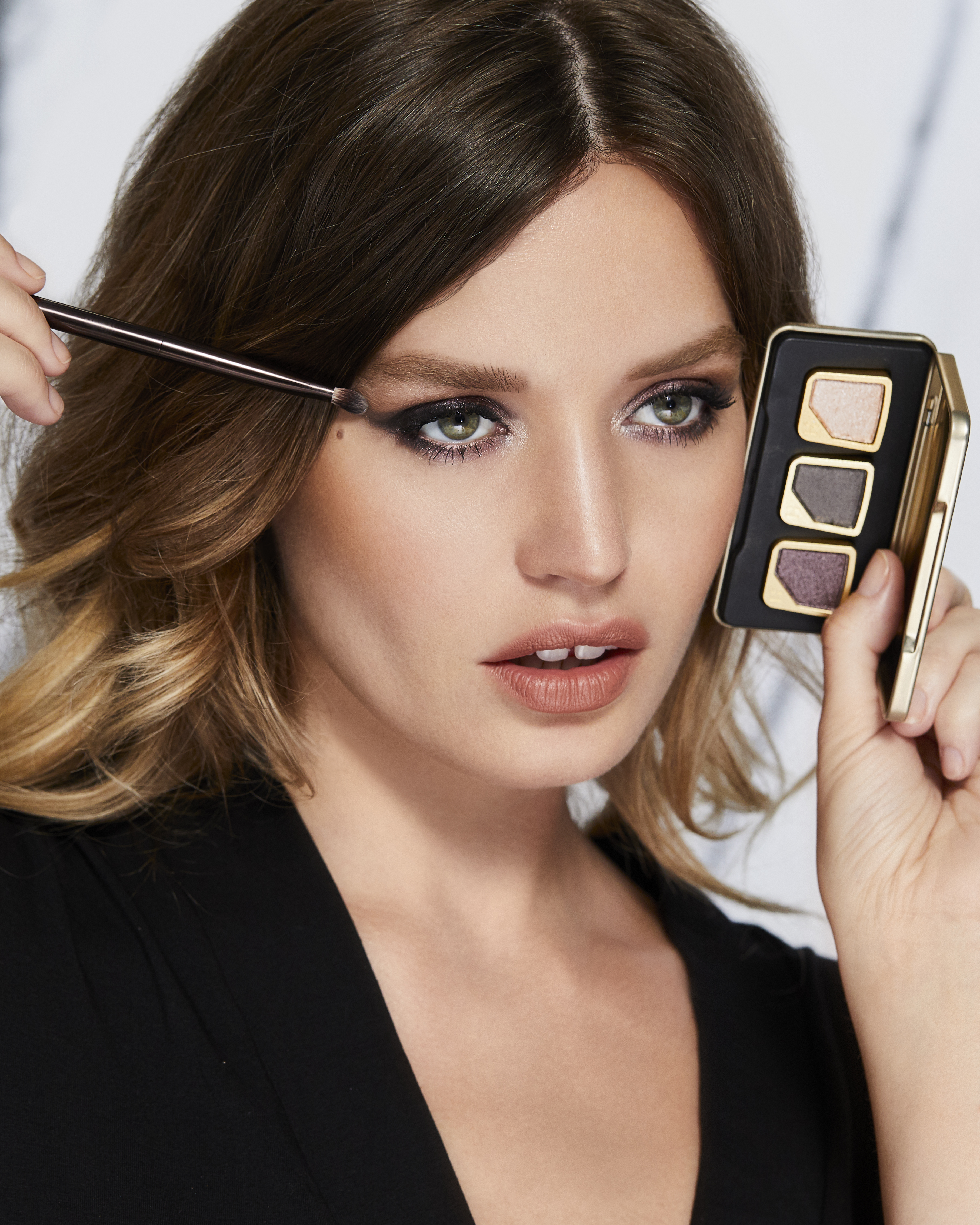 Why do you feel it's important to choose change?
I think it's important to choose change whether that's in things you do every day, like walking more places or using public transportation more often -- in the UK that's a big thing -- or with the items you buy. Just making sure that you're investing in brands that are trying to do something positive, like Hourglass, and brands that care about sustainability.
What shadow finishes are you most drawn to?
I mean, I love a mixture of everything! That's why, for my curated palettes, I'm using a mixture of mattes and metallics because I like to layer them. But I'm definitely more drawn to something with a little sparkle.
Do you have any first memories of makeup?
Probably watching my mum do her red lipstick in the mirror. Me and my sister love doing a red lip, and that was the thing that I always tried in her dressing room. Also, she does a full lash look and eyeliner and she's always done her own makeup, even for photoshoots and stuff like that.
Also, [I remember] starting out in the first photoshoots I did in fashion, exploring and learning tips from all the talented makeup artists and wanting to try that later. I think it's a really fun, creative space for learning about different looks that maybe you wouldn't do on your own if you hadn't seen them.

Do you have a favourite red-carpet look?
Probably the first Met Gala look I did. I went with Mugler and it was kind of an old school, Hollywood glam, black liquid liner look -- it was quite simplistic, but it was done really well. I also like to experiment with doing pops of colour because I like to try something different every time, so I've done a purple eye or blue eyeshadow, and I love matching outfits to my eyeshadow as well.

How would you describe your relationship with beauty and makeup?
I've always been a huge makeup fan since I was younger, and I really like to experiment as much as I can with different colours and see what I can get away with. I used to always wear emerald-green glitter eyeliner when I was younger – that was my favourite makeup item. But I believe that you should have fun with it! As long as your skin looks natural, I like to do a lip and an eye and just go for it — even if it's a daytime look, like the one I chose for my Curator daytime palette.

What are your thoughts on refillable beauty products?
When I've had eyeshadow in the past, there'll be two or three colours that you use but there will always be some that are never touched. So I love that, with the Curator palette, you can pick your own [shades] and make sure that they're definitely the ones that you want to use. It's also nice because you can do a whole look that goes together, like the one I chose for the daytime palette, or you can mix what you would use for day, or maybe something darker for evening, all together in one palette.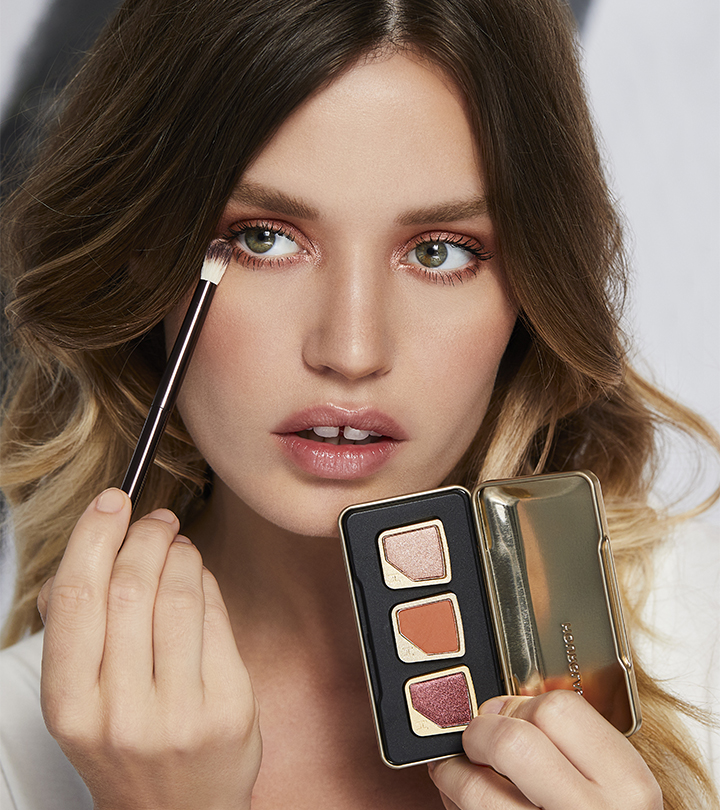 What is your signature "going out" eye look?
I would describe my signature "going out" eye as anything that I can play around with. I love experimenting with different colours and doing something that's a bit different from the norm. So, I love a smokey eye, like the one I curated for a nighttime look with the Curator Palette. Or maybe something in a green or a blue. And I love anything that has glitter or shimmer in it for an evening look.

What's your beauty motto?
I'm kind of a "more is more" girl when it comes to doing a lip and an eye, especially for going out in the evening. But I think a good trick is to just keep your skin quite natural looking.