Harry Styles is the least swear-y musician, according to science
The man is just too wholesome!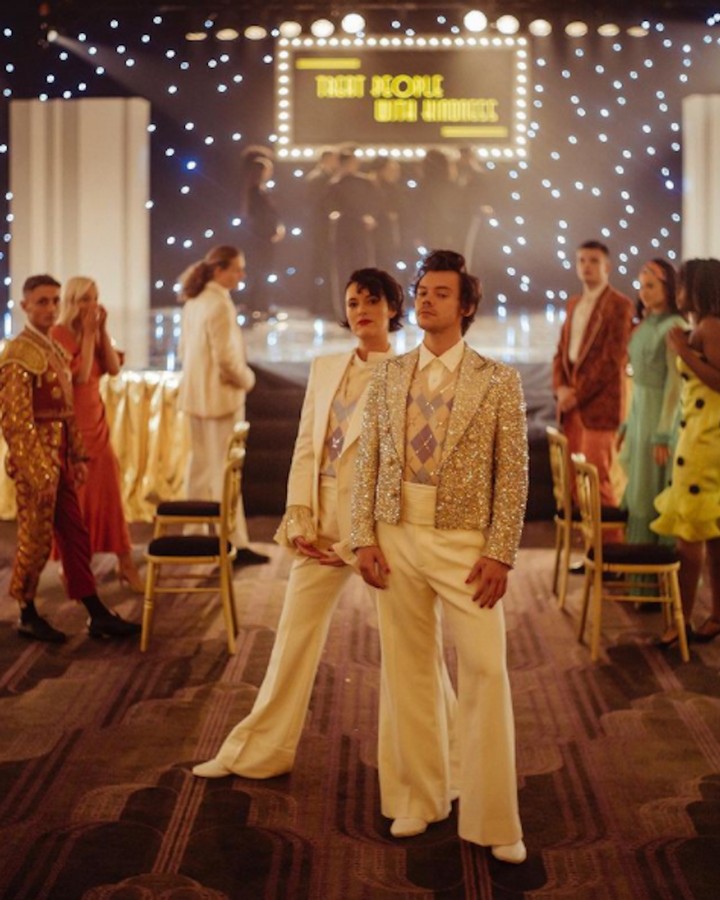 Image via Instagram
At the tender age of 16, Harry Styles began his musical career an innocent lamb, all but blind to the coarse reality of the world. Now with a number of beloved albums, acclaimed Hollywood performances, and a potential Marvel role under his belt, it appears that Harry remains unchanged in his adulthood, remaining the same, polite young man from Cheshire he started out as — at least if the science is anything to go by.
A new study by All Home Connections (a subsidiary of AT&T) has revealed that, out of the year's most popular recording artists, Harry used the lowest number of swear words in his music. The analysis looked at a total of 1,091,844 words, using Spotify's top 200 songs for its sample. It should be noted that our curly-haired king had not one, not two, but a total of six songs in Spotify's top 200 this year, despite his last release being 2019's Fine Line. Harry supremacy, you just love to see it.
Of course, there were a number of verifiable legends on the other end of the swearing spectrum too. Along with Doja Cat, Roddy Rich and Lil Uzi Vert, Grammy award-winning i-D cover star Megan Thee Stallion sat at the top end, with "4.37% of her lyrics containing language you may not share with your grandparents". Depends on the grandparent, imo.
But regarding the artists with the lowest rates of swearing, the study states, "Harry Styles did not utter a curse word once across his lyrics." In fact, no other artist held a candle to the star's family friendly bangers: "The closest musician behind Harry Styles — Dan + Shay — found a way to curse 21 times across the same amount of songs, accounting for 0.14% of their lyrics."
Pop-country-turned-indie-folk queen Taylor Swift came up right behind Dan + Shay, "cursing 150 times across her top tracks." Haylor may be a distant memory now, but it apparently lives on in the pair's supposed aversion to swear words. The more you know!
Tagged: