Martina Cirese captures desire and intimacy in Berlin after dark
The photographer's award-winning series 'Silence is Sexy' explores desire, polyamory and finding release in kink culture.
Italian photographer Martina Cirese gravitated towards Berlin for its singular brand of heedlessness. Chasing a feeling of bold release, she began frequenting the city's "most kinky and transgressive" sex clubs and meditating on ideas of detachment and desire. Martina became fascinated with polyamory and hedonistic culture, channeling this fervency into intimate photoshoots with friends and lovers. In her ongoing series Silence is Sexy — which began in Berlin from 2015-2016 — nudes are paired with visuals of flora or anonymous interiors, and excerpts from the photographer's personal diaries that map her own coming-of-age journey. Martina relocated from Berlin to Paris in 2017, but she continued shooting Silence is Sexy, shifting the theme from kink culture to rethinking the gaze. In 2020, the series won the Jury's Choice in France's Prix Virginia photography contest.
Fresh off working in the isolated woods of Umbria in central Italy — and before travelling to take underwater portraits in the Dodecanese Islands in Greece — Martina tells us about the evolution of Silence is Sexy, geo-localised attitudes about sex, voyeurism and the watering down of kink culture.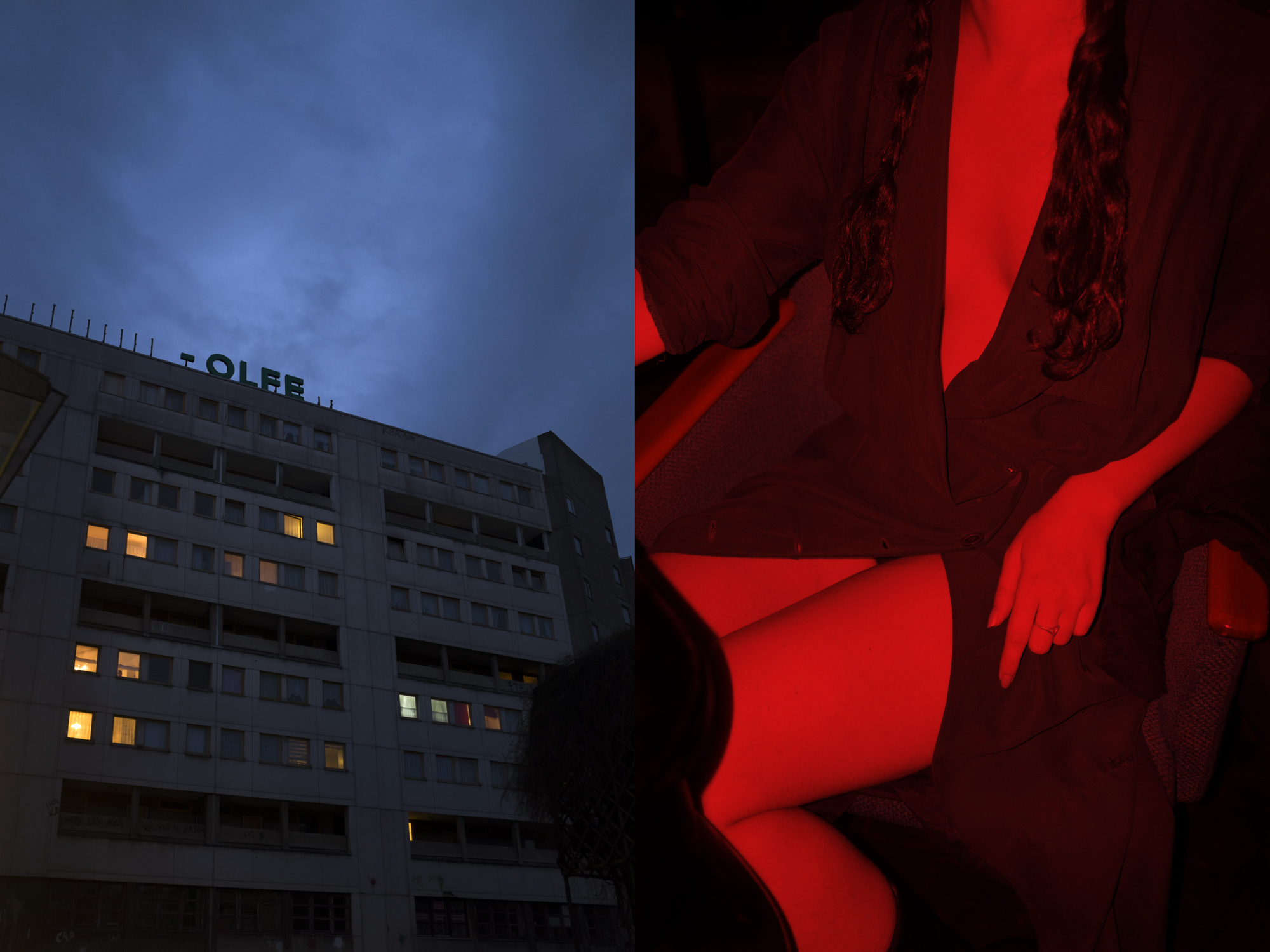 What made you decide to pursue photography? Did you come from a creative family? I've always taken photographs — I have dozens of snapshot albums from my entire adolescence in my bookshelves! My parents were journalists; they're now retired. My father draws tirelessly and my mother writes novels nonstop. My grandmother was a painter and my grandfather was an anthropologist. I learned everything from them: passion for research, obsession, determination.
I felt the need to follow two paths: to get a degree (in contemporary history) and to cultivate my artistic interests. I shuttled back and forth in the San Lorenzo district of Rome, taking history courses in the morning and photography classes in the evening, where I met professional photographers for the first time. I thought: my life in photography is possible! I can have it too!
**Which photographers first impacted you?
**After I'd left Rome in 2011 and was completing my Masters at La Sorbonne in Paris, I spent hours at La Chambre Claire, a photography bookshop, where I became bewitched by Half Life by Michael Ackerman, Mala Noche by Antoine D'Agata and Café Lehmitz by Anders Petersen.
How has Silence is Sexy evolved since you began it six years ago?The series was born during my discovery of Berlin nightlife in 2015-2016. From November 2017 onwards, when I decided to leave Berlin for Paris, everything changed. I opened my research to other issues beyond sexuality. The elements that remain present are certainly the body, the portrait and a constant, obsessive investigation into relationships — but starting from questions about desire. The work is still in progress. Each image is forced to dialogue with the other, alternating bodies and landscapes. It is composed of text, photos and drawings… I just started my 18th journal.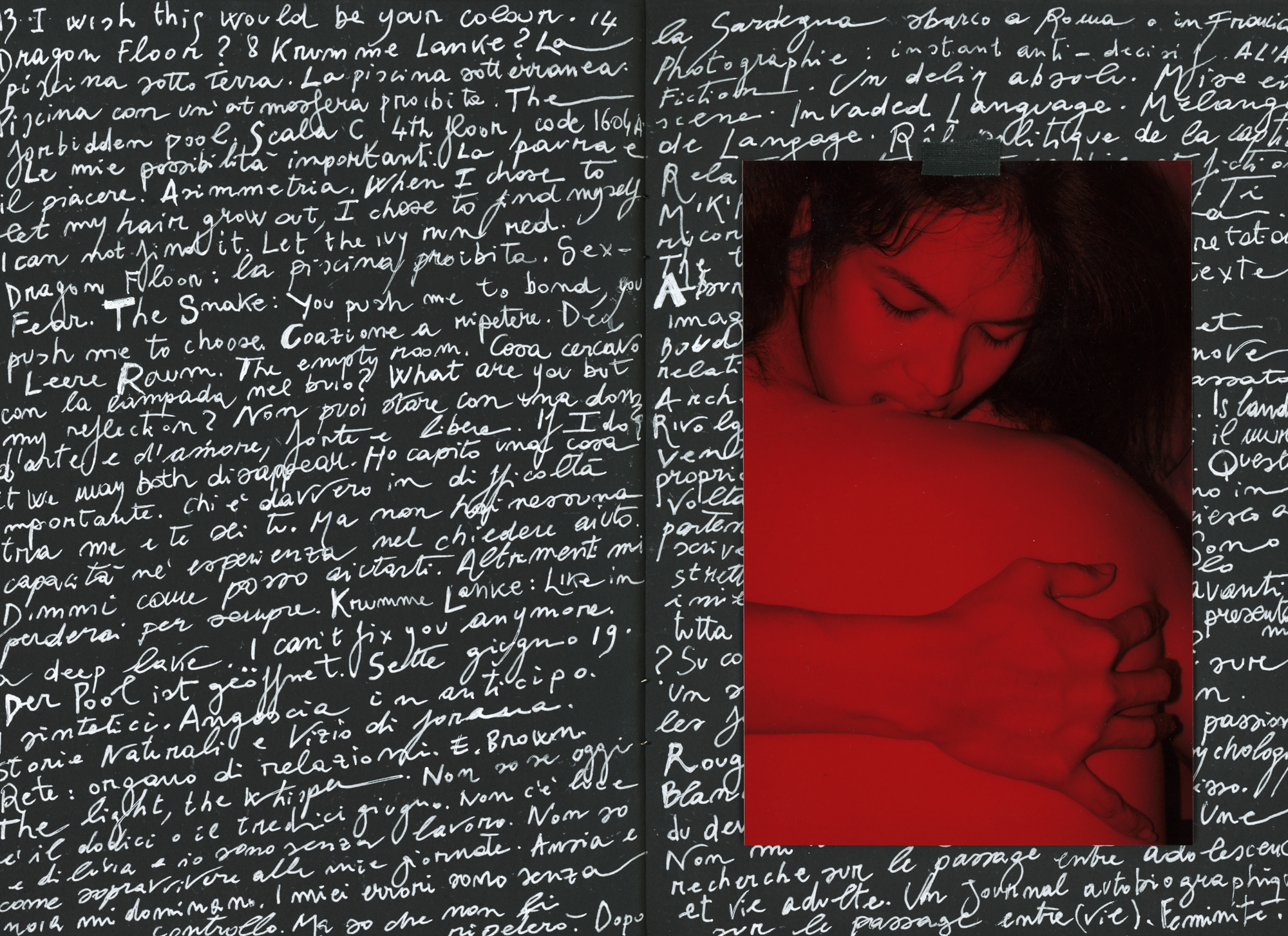 You're from Italy, spent time in Berlin, and now live in Paris… Did you notice any markedly different attitudes towards sexuality regionally? What surprised you, challenged you or disappointed you? The Rome in which I grew up — in the schools and universities of the center — is very traditional regarding sexuality, and with the relationship to the body and desires. The paradigm of the heterosexual couple in an exclusive and monogamous longterm relationship is dominant. There are certainly some Roman communities that challenge this, but they're rare and difficult to find.
Paris has always seemed similar to Rome. I was disappointed by Parisian elitism and classism. To discover an alternative social dimension, you often have to be invited to private locations through the right connections. If there's an entrance price, it's too high, or the address stays secret until the last minute… the sense of wonder and instinct are often hindered, and experiences do not flow. This selective dynamic radically slows down [sexual] experimentation.
I was surprised by Berlin's nightlife, with its hedonistic and Dionysian partying open to all types and ages: accessible, welcoming, transversal. The challenge for me was to let go — opening myself to encounters that could question the cultural structure I was shaped by.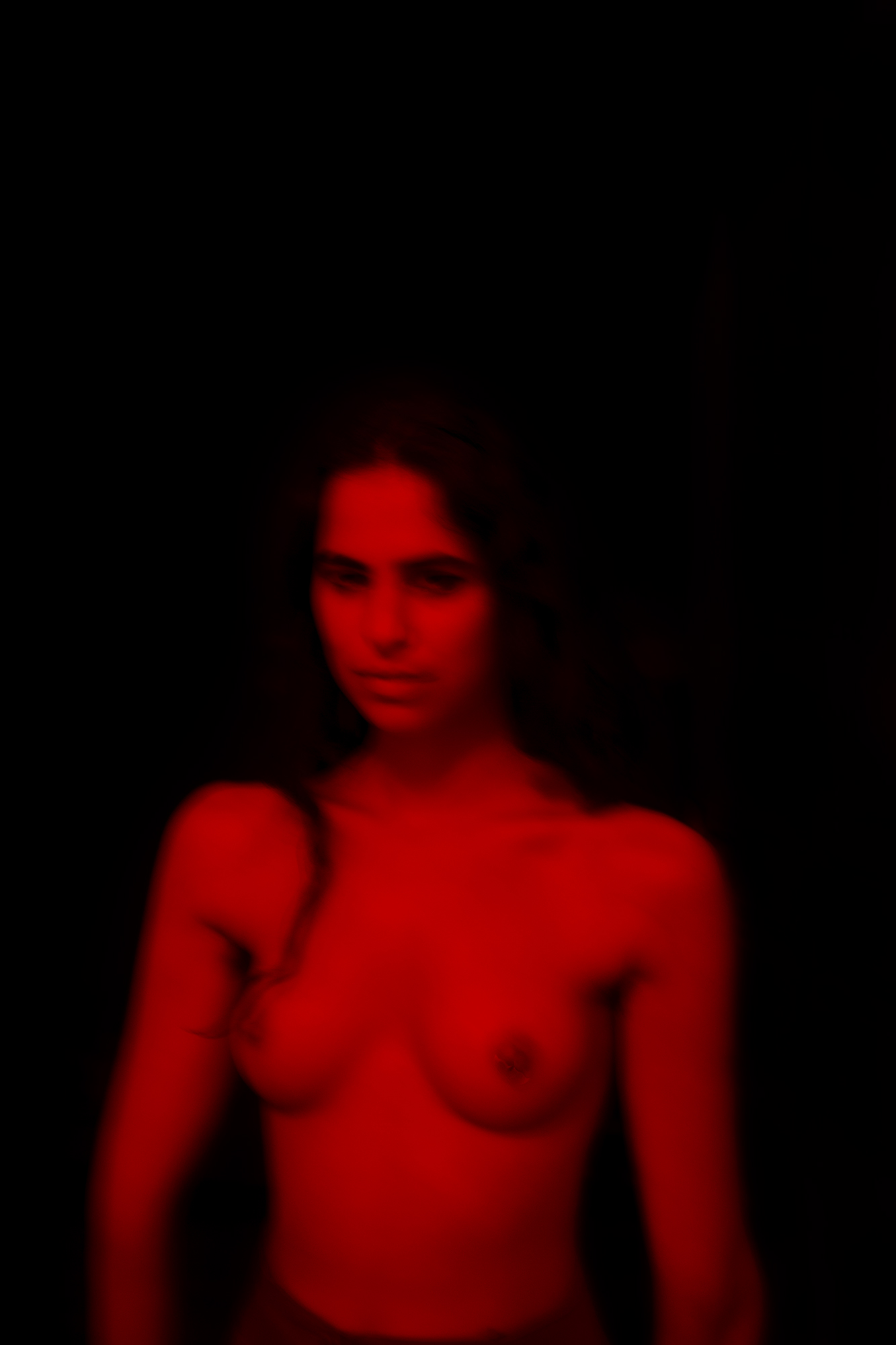 To photograph subjects in a context of raw intimacy, how do you negotiate boundaries, or play with them? I spend hours talking, drinking and smoking with my subjects before I start shooting. I open up first and talk about the things that attract and disturb me the most. I push the other to react, to give me stories, to share dreams and wounds. Once I take the camera in hand, I decide nothing; I wait for events to happen, I look for an instinctive flow based on the encounter between bodies.
**Would you say you take pleasure from a kind of voyeurism?
**In order to create, I have an immersive practice: live in a place, integrate into the territory, be part of that environment. I want to explore — open the doors to a personal experience that can change me. Pleasure comes from relationships with people and from sharing an experience. I am looking for an encounter [that can] lead to a change of perspective.
As a witness to others' intimacy, I observed and, at the same time, I was part of the game. Does any photographer observe and enter the world without engaging in some form of voyeurism?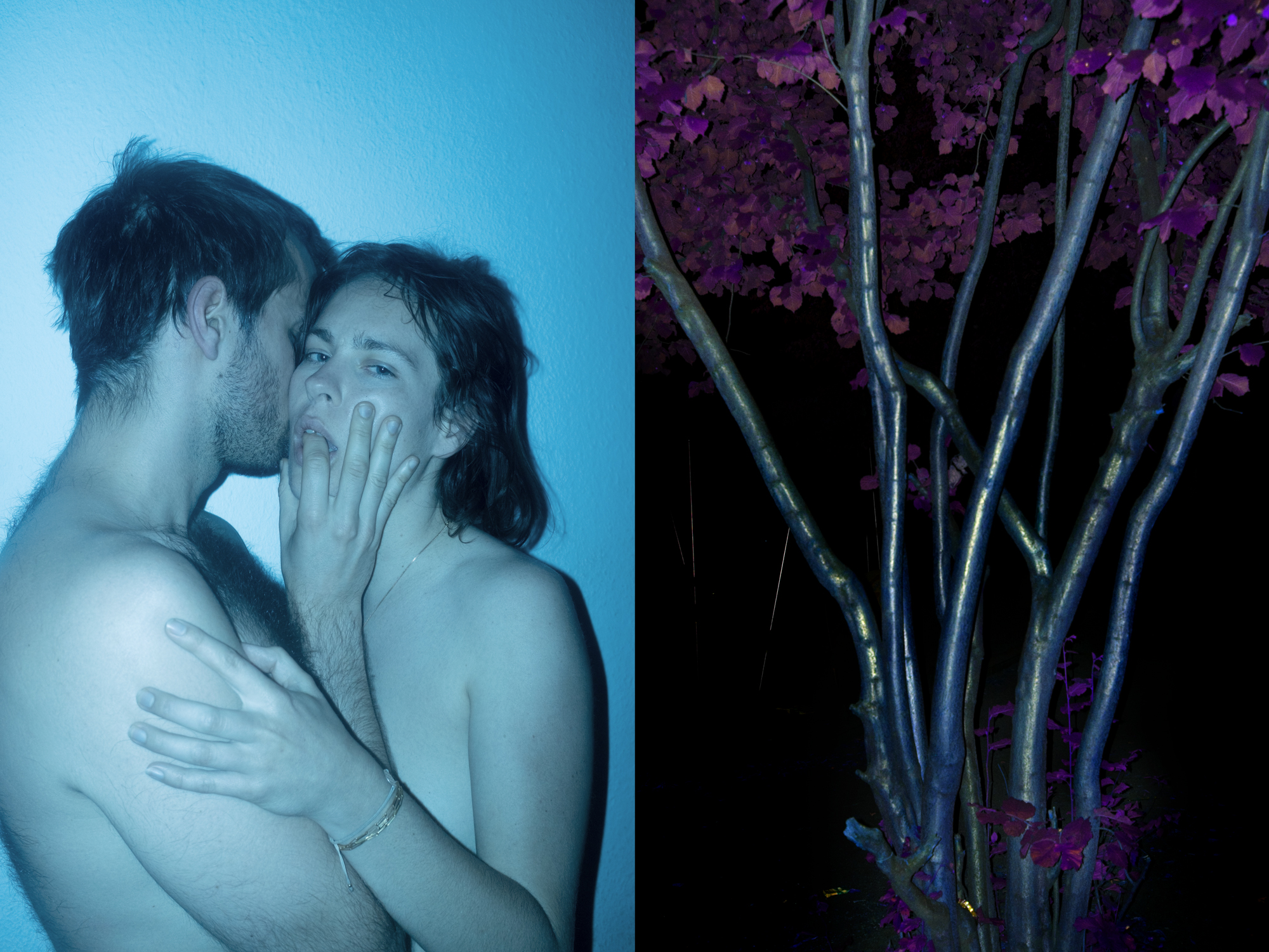 In the text accompanying your series, you mention feeling "ambivalence" — could you expand on this? My first year in Berlin, 2015, coincided with a crisis in a long sentimental relationship, one that had structured my emotional, relational and artistic universe up to that moment. Between the end of an exclusive and visceral relationship, and the beginning of a series of new encounters that were revolutionary for me, I experienced the ambivalent form that desire can take. These diametrically opposed impulses became the basis of this work.
**How has the conversation around kink changed since you started this series?
**When I discovered this alternative dimension of sexuality in Berlin in 2015, taking any kind of photos inside nightclubs was forbidden. To understand something, you had to talk to people, live the moment, breathe the atmosphere and also respect the rules. Today, there are the official photographers of Berlin clubs who post the photos on Instagram with the hashtag #kink… everything has been manipulated to sell and consume.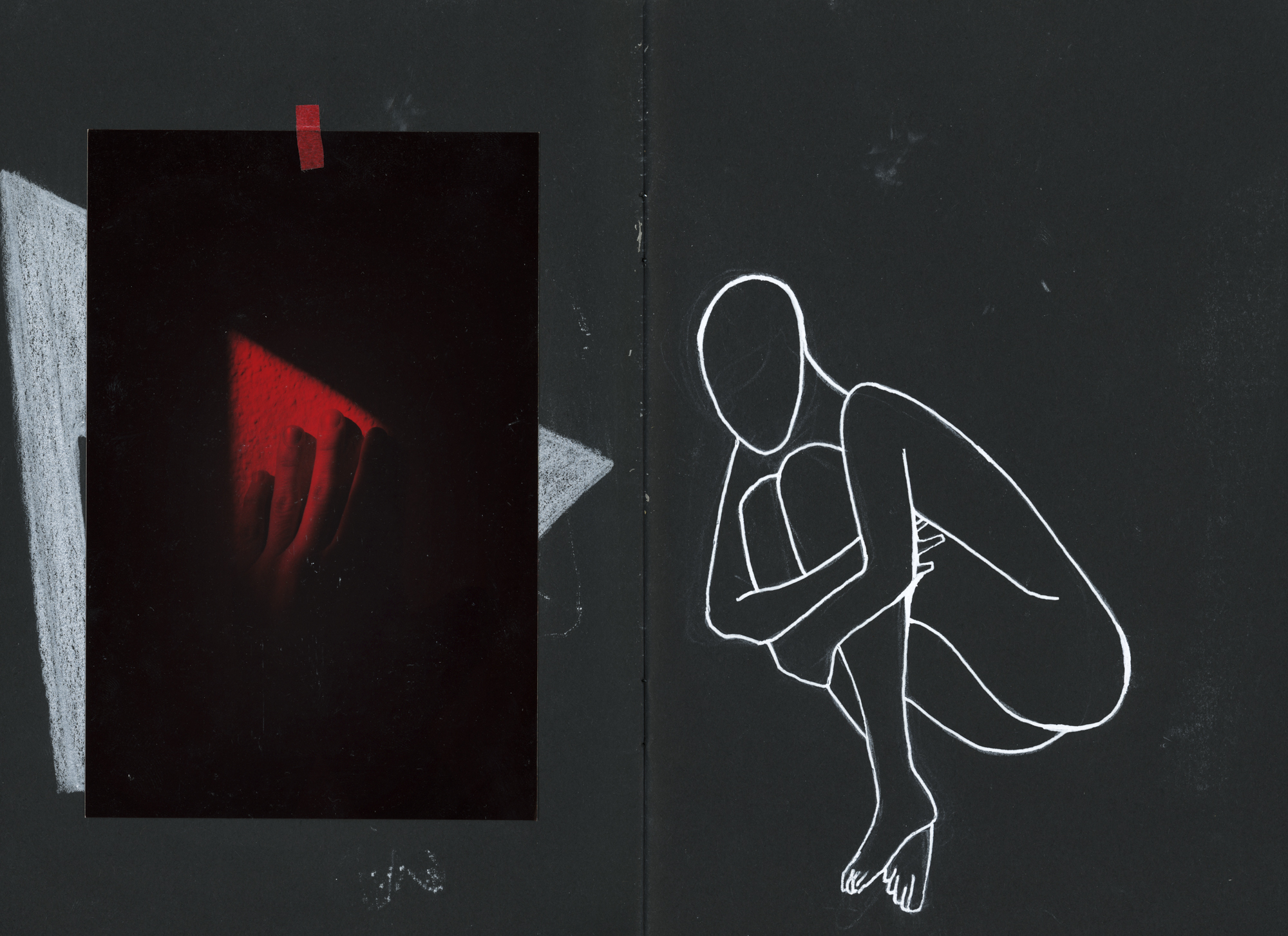 Which photographers do you feel portray kink or fetish in an interesting way? Kohei Yushiyuki's The Park, from the 70s. In his shots of voyeurs, at night in Tokyo's Chuo Park, I feel all the emotional complexity that is unleashed in the most intimate relationships: kink, S&M, fetish. There is desire, adrenaline, game and ritual, but also a lot of vulnerability, loneliness and despair.
**Would you say most depictions exploring kink are still dominated by the male gaze?
**Yes, although Susan Meiselas' Pandora's Box comes to mind as a female interpretation of fetish, bringing us into a high-class Manhattan S&M club in the 90s.
**How does the title encapsulate the series?
**Silence is Sexy is a working title… It is taken from Einstürzende Neubauten, a historic German experimental music group. This hypnotic rhythm of Blixa Bargeld's voice, the contradicting words, the pauses, accompanied me during intense, painful, central moments in my early Berlin years. I associate silence with the knowledge of pain and isolation, but also with the struggle to create new connections.