Kim Jones' couture is coming
The designer will be making his Fendi debut with an haute couture collection in Paris. Here's what you can expect.
|
14 December 2020, 6:26pm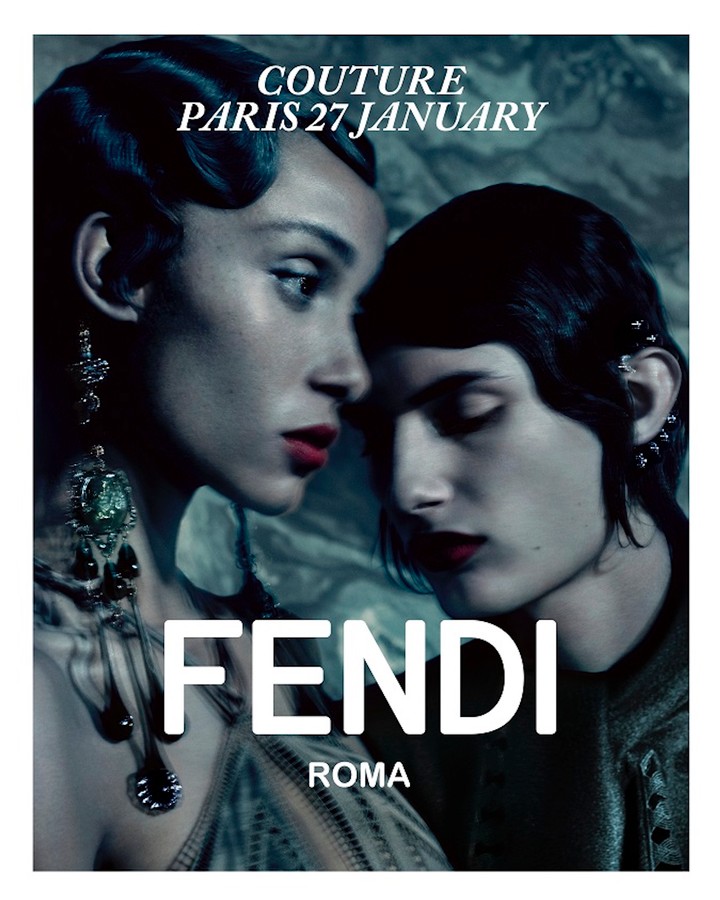 Photography Paolo Roversi. Courtesy of Fendi.
Fancy an early Christmas prezzie (albeit one that you nor I can likely afford)? Well, here you go: Kim Jones' couture is coming to town! Yes, that's right, while it may have felt like we've been munching our way through a giant sack of coal since last Christmas, it looks like we could be in store for a gleaming diamond come January 27, when the designer will be revealing his first official collection for Fendi in Paris.
The event will also mark the house's first time presenting a spring/summer couture collection. From 2015 until his passing in February 2019, Karl Lagerfeld, Fendi's artistic director of womenswear collections, created autumn/winter couture collections termed "haute fourrure" in a nod to the Roman house's furrier heritage. And then in July 2019, Silvia Venturini Fendi presented a 54-look homage to the late designer, with a couture look for each of the years Karl spent at the house. To be presented at the Palais Brongniart, the historical home to the Paris Stock Exchange in the city's centre, it's not yet known whether Kim's much-anticipated debut is to be held before a live audience — a decision which, obviously, will hinge on the situation regarding Covid-19 in France at the time.
Still, whether we get an IRL show or not, it will certainly prove an indisputable highlight of the forthcoming season. Reasons to get excited include (but certainly aren't limited to) the couturier's sensibility that Kim has brought to his menswear collections at Dior, translating keystone features of that house's couture vocabulary — like the satin sashes of SS20 or the taffeta opera coats and intricate archive-inspired embroideries for AW20 — into ready-to-wear. Paired with the zeal for handcrafting and exacting refinement that Fendi is known for — as seen just a couple months ago for the house's breezy SS21 collection — and it makes for an especially promising proposal. It should, however, be noted that Kim won't be working alone — save for the ateliers behind him, he'll also be working alongside Silvia Venturini Fendi, artistic director of accessories and menswear collections, and her daughter Delfina Delettrez Fendi, creative director of jewellery, for the collection.
The announcement also marks a blockbuster addition to what's shaping up to be a game-changing year for the world of haute couture. In July of next year, Demna Gvasalia will be presenting his revival of Balenciaga couture, and, though an announcement has yet to be made, it wouldn't be entirely out of pocket to suspect Matthew Williams' entrance into the ring, given Givenchy's reputation as one of Paris' proudest houses.
Of course, at a time when the world faces unprecedented economic downturn and a virus continues to ravage populations around the world, getting excited about dresses that most of us would have to take out mortgages to afford seems, at first glance, absurd. But in times when absurdity feels like an existential default, the irrational whimsy, glee and reverie that the very best fashion inspires feels more necessary and relevant than ever — even if it's only to be consumed as an image. During the pandemic, fashion pundits have time and again reminded us of the significance of Dior's New Look — first presented in a post-WWII, austerity-stricken France in 1947 — in galvanising a spirit of dream, optimism and aspiration in its audiences. If couture could do that back then, then by god let's hope it can do it again now. No pressure, Kim! xo