Contribute to vital HIV services by buying this Wolfgang Tillmans T-shirt
London HIV charity Positive East is launching 14 T-shirts featuring artworks by Sunil Gupta, Kai-Isaiah Jamal and more to raise funds lost during the COVID crisis.
|
30 October 2020, 11:52am
L: Wolfgang Tillmans for Positive East; R: Sunil Gupta for Positive East
Whether it's print sales for food banks or fashion auctions for hospital trusts, a rose amid this year of endless thorns has been seeing creative communities lend their life-enriching talents to wholly worthy causes. Today, another one to dig deep for launches in the form of East London HIV charity Positive East's digital pop-up shop, where you can cop 14 limited edition T-shirts printed with artworks by Wolfgang Tillmans, Sunil Gupta, Kai-Isaiah Jamal and more.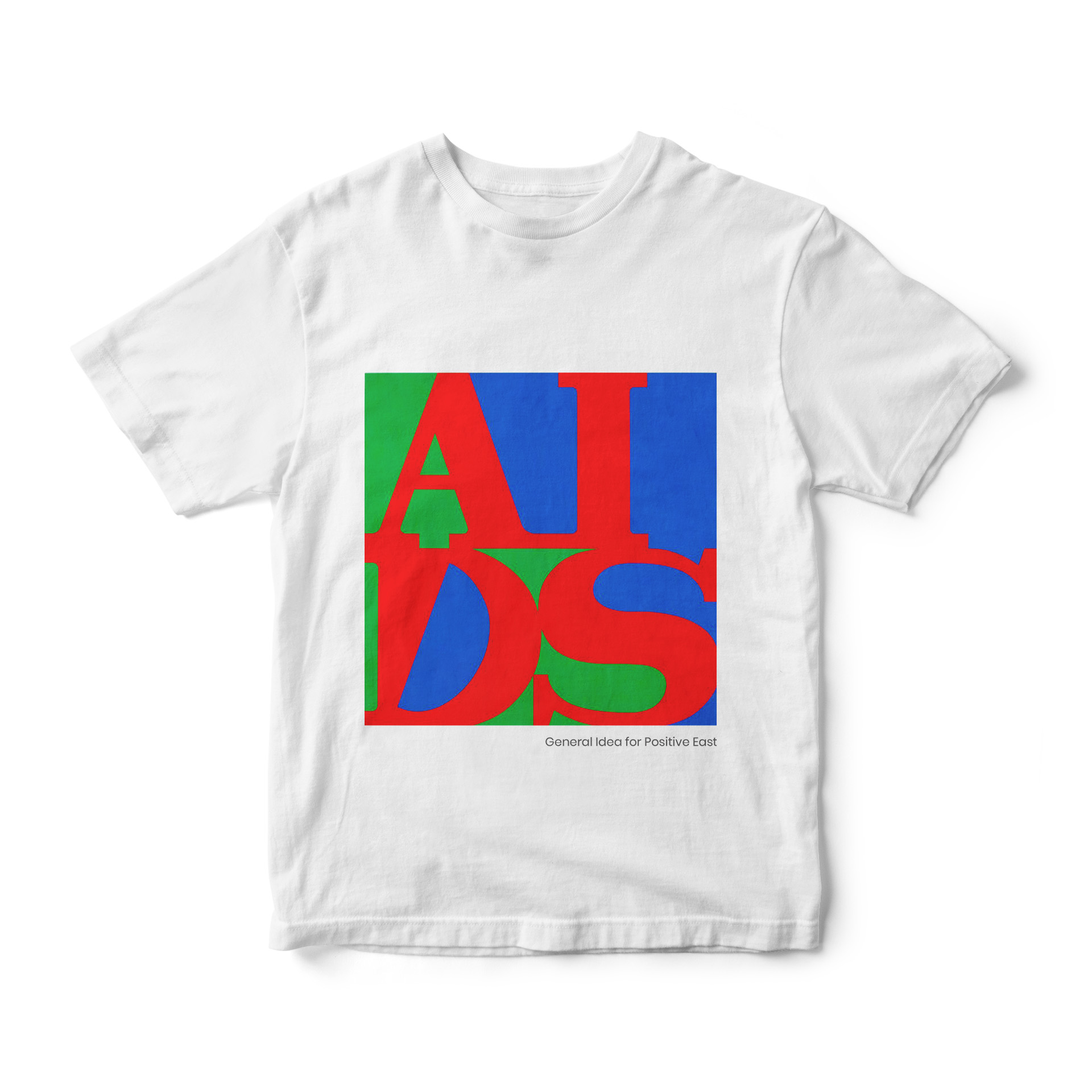 For three decades, Positive East has stood at the forefront of HIV service provision, supporting people from the point of their diagnosis through to longer term care. Like many charities that typically host physical fundraising events (Positive East hosts the annual Red Run in Victoria Park, with the last editions raising £130,000 for 41 HIV charities across the UK) they found themselves having to navigate the challenges posed by the coronavirus pandemic, and find new ways to carry their mission forward.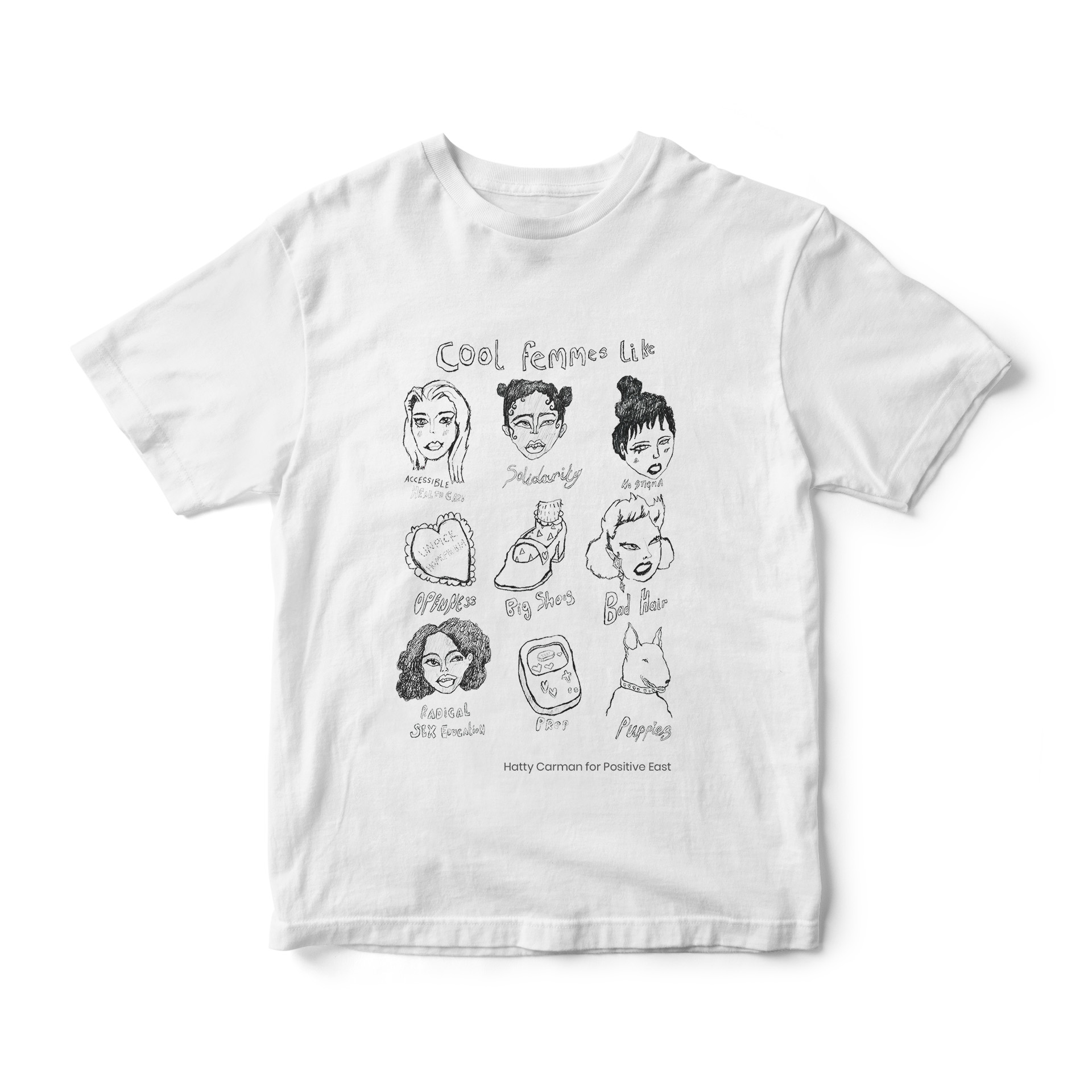 As a homage to storied intersection of HIV activism and the visual arts since the origins of the pandemic in the early 80s, Positive East reached out to Wolfgang Tillmans, Lubaina Himid, AA Bronson/General Idea, Hatty Carman, Sunil Gupta, John Walter, Linder, Wednesday Holmes, Danielle Brathwaite-Shirley, Jack Hughes, Fredrik Andersson, Alex Mein, Kai Isaiah Jamal and Joy Yamusangie -- all of whom are artists tackling injustice and promoting LGBTQ+ equality and the fight against HIV stigma in their work. Each has provided a specially commissioned or selected artwork to be printed on GOTS-certified cotton T-shirts, with work spanning text, photography, photomontage, illustration, graphic design and painting.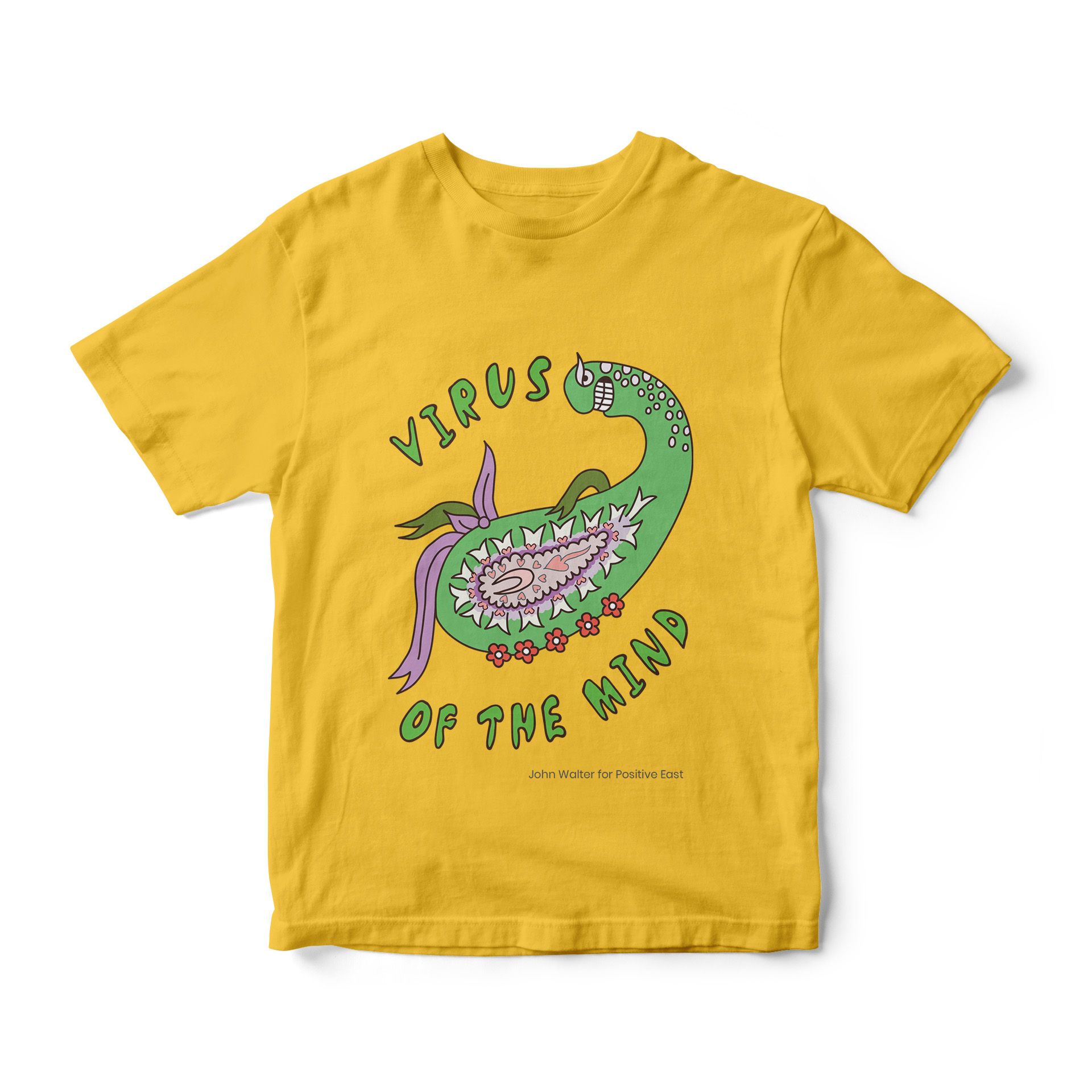 "Through this collaborative project, we wish to make a small but meaningful contribution to the dialogue between HIV and cultural expression while helping to raise awareness of our mission to improve the quality of life of individuals and communities affected by HIV, all while we live under the shadow of yet another global pandemic – COVID-19," says Mark Santos, Director of Positive East.
Though how we interact with our communities may have changed for the time being, the need for us to do our part in caring for them is more vital than ever before. For just £30, you can purchase a T-shirt here between now and January 1 2021.