Support Megan Thee Stallion's Hotties Helping Houston fundraiser here
The rapper has revealed plans to help the city devastated by Storm Uri last month.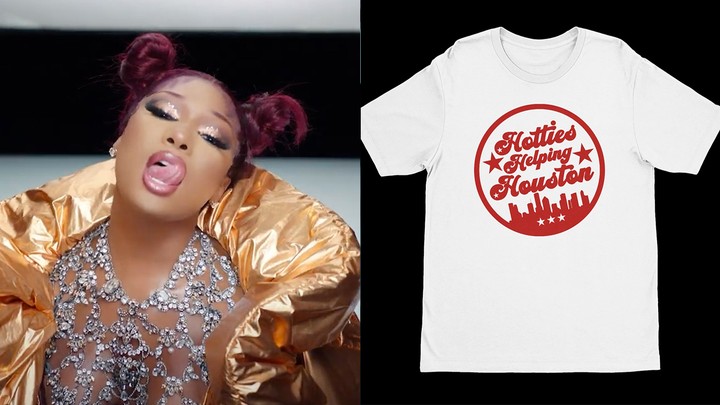 Days of freezing rain and heavy snow as a result of Storm Uri battered the Texas city of Houston last month, causing irreparable damage to hundreds of homes. Now, in an effort to help rebuild the city, local rapper-turned-i-D cover star Megan Thee Stallion has unveiled plans to help single mothers and senior citizens with the cost of damage most insurers won't cover. The name of the programme is extremely on brand: Hotties Helping Houston.

Meg announced the fundraising drive — a collaboration with the NACC Disaster Services and US Representative Sheila Jackson Lee — on Instagram last night, with a post that spoke about a "supergroup coalition" she was planning on forming with her power to push major media and fashion conglomerates to take part. Already, she's managed to convince the likes of Coach, Revlon and her management company 300 Entertainment to donate. She's also enlisted friends like Taraji P. Henson and Maroon 5 to throw their hat in the ring too.

"Seeing the devastation and hearing the heartbreaking stories that have surfaced, I knew I had to do something to help my hometown," Megan said in a statement. "I am so happy that Congresswoman Sheila Jackson Lee, the NACC and I aligned on the goal of repairing the homes of the elderly and uninsured single moms who are the most vulnerable and often displaced by these kinds of devastating events."

What's more, if you're wanting to support in your own way, Megan has created a line of Hotties Helping Houston merch, with all proceeds benefitting those most in need of financial support in the city right now. Catch us in the trucker hat and hoodie, sipping from a HHH water bottle in a Zoom window near you very soon indeed.

If you'd like to donate, buy merchandise, spread the word or apply for funding yourself, you can do so by visiting Megan's official website or the Helping Houston Rebuild page here.