Will this be the hottest car of 2021?
In celebration of Maserati's 106th birthday this week, let's look at the mouthwateringly hot automobile they're dropping next year.
|
04 December 2020, 1:46pm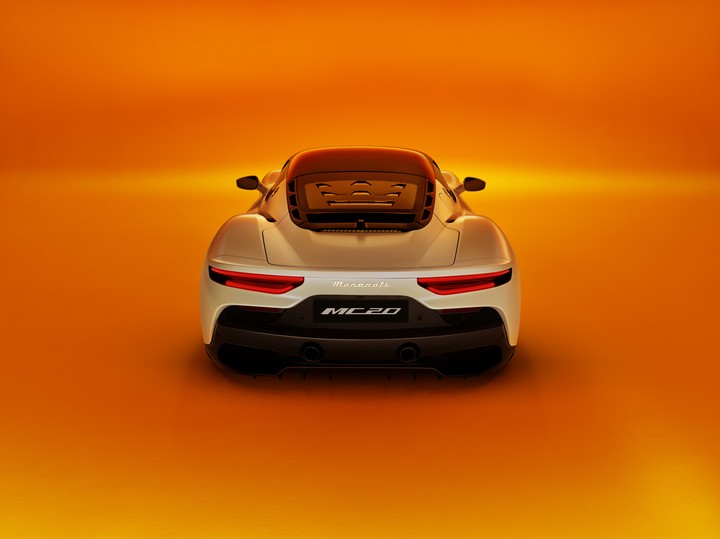 Courtesy of Maserati
This year has mostly been spent craving freedom. The past 10 months have seen us cooped up indoors, with the ability to explore only safely provided by jumping on our bikes or getting behind the wheel of a car and escaping the confines of wherever we call home.
Whether you've been stuck in the oppressive heat of a big metropolitan city summer, or surrounded by the same familiar space for too long, there's no denying the collective need to disrupt the mundanity of our new schedules and experience change. Maserati, the 106-year-old Italian luxury automobile company, have been focussing on how they can help us all do that in 2021, when we can finally roam free again.
Be it a pipe dream or an attainable purchase, Maserati's MC20 is the car you'll be desperate to sit in the driver's seat of when it arrives in summer 2021. The first super sports car of the Trident Brand in over a decade is almost here; this is why you should be excited about it.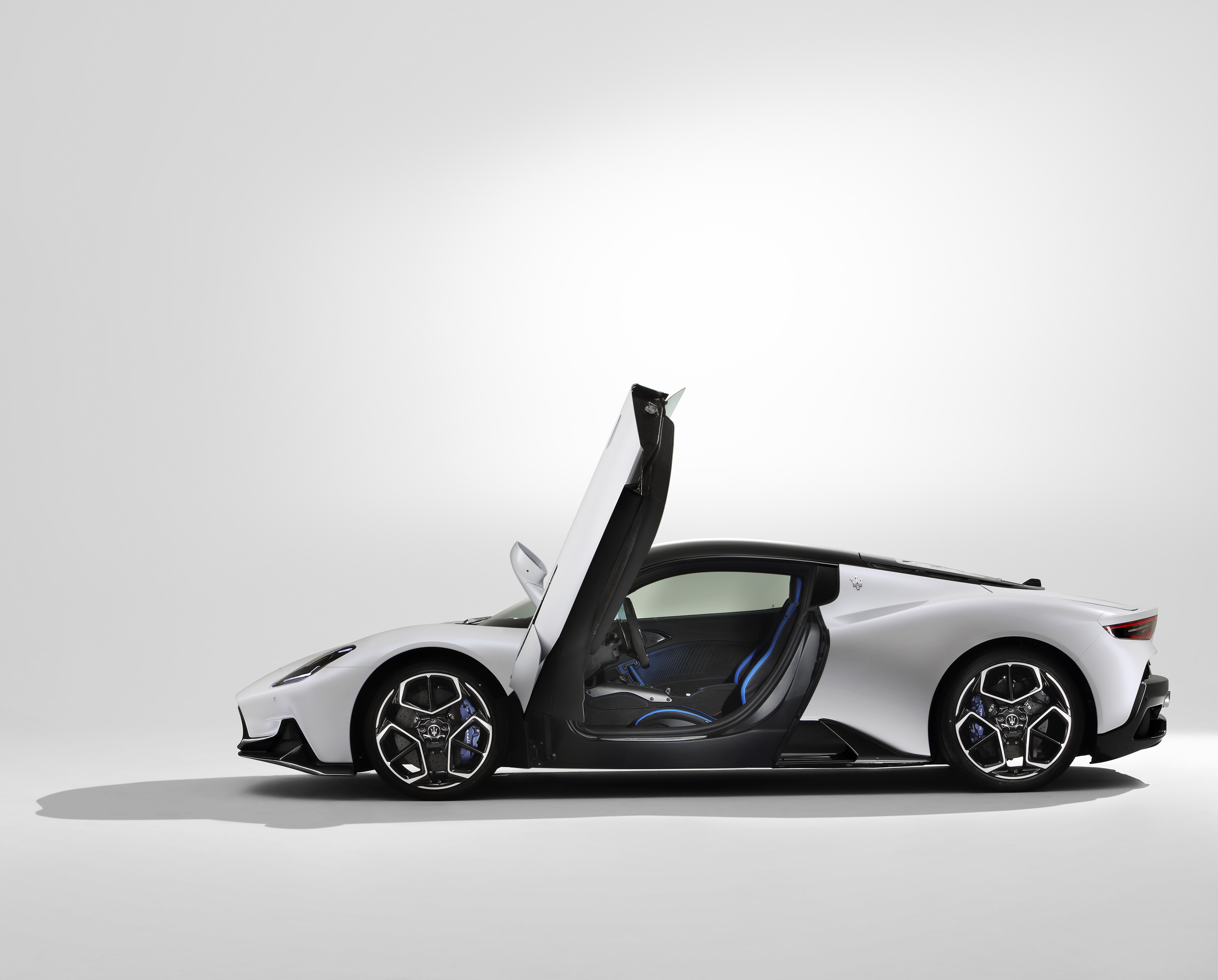 It's light but powerful
While most sports cars in MC20's realm are bogged down by heavy bodies and internal tech, the new Maserati model manages to cram all of its power into a comparatively light body, thanks to some sturdy and feather-light carbon fibre fittings. At just 1500kg, Maserati believes it's got some of the best power-to-weight ratio of any sports car on the market right now.
The butterfly doors!
We all have an unquenchable yearning to feel like a powerful superhero every once in a while, and with the MC20, there's no doubt that's an achievable goal. With practicality in mind as much as aesthetics, the doors have been built in butterfly style, meaning they jut upwards instead of out when you open them. That means you can slide into the car looking the part, before you shoot off at quick (but legal) speed, turning heads in the process.
It has a Nettuno V6 engine
Having traditionally worked with the engine tech created by Ferrari, the Maserati MC20 makes use of the Nettuno V6: the first engine crafted entirely by Maserati in-house. Not only is it super light for a twin turbo (less than 220kg), but it's super powerful too: with a pre-chamber combustion system derived from F1 technology and 630 brake horsepower at 7,500rpm, it can reach 62mph in just 2.9 seconds. Top speed? 202mph. Damn.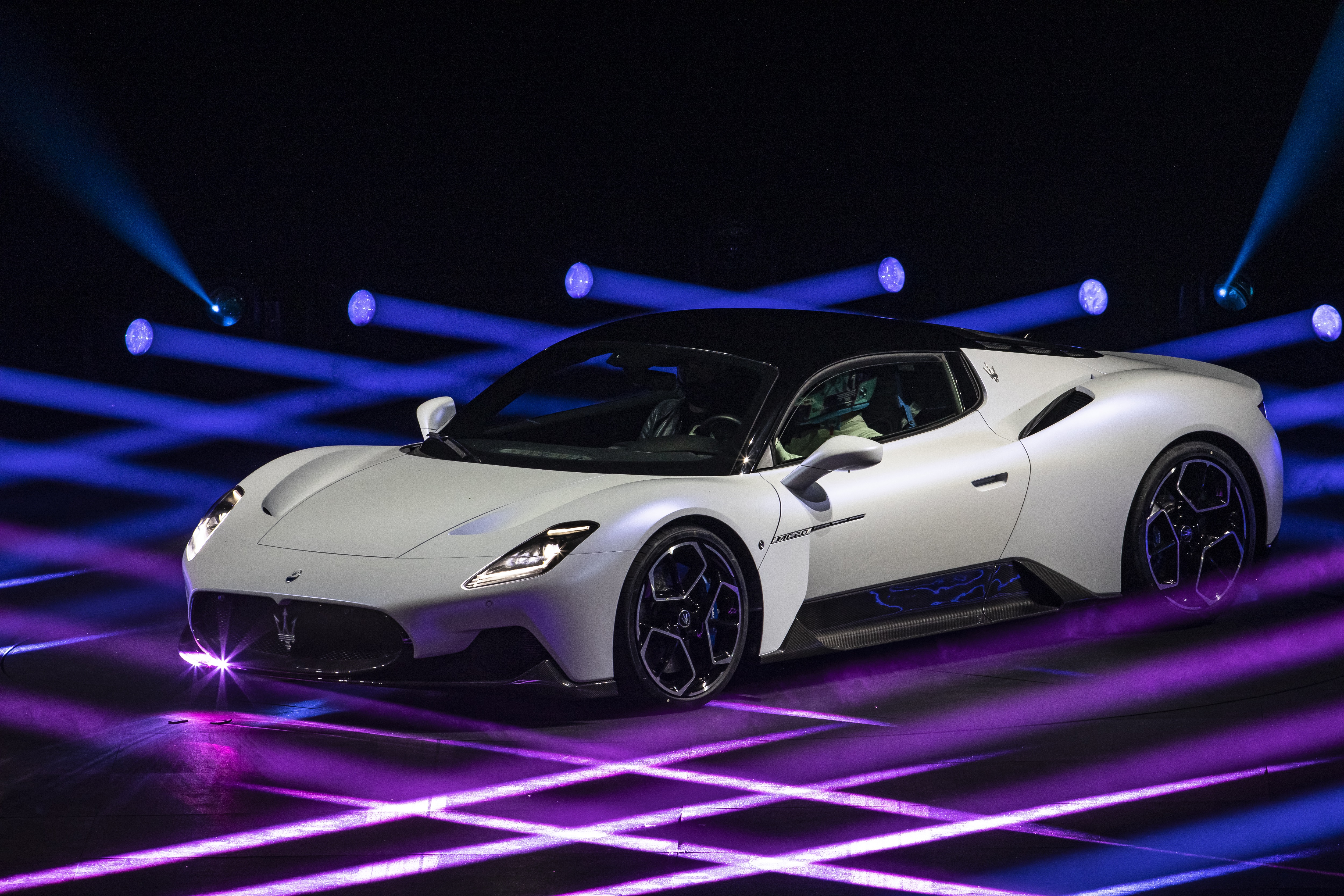 The interiors are pretty slick
The interiors of any car are as important as the body, and Maserati have slimmed down all of the fuss to create something intuitive and impressive in the process of making theirs for the MC20. From your carbon fibre drivers seat, you have a robust steering wheel that's been designed by Italian racing driver Andrea Bertolini. They've done away with a few things too: a rear-view mirror is now digitised with cameras installed in the back giving you a wide view of what's behind you. There's also a wifi hotspot within it, with info screens pairing up with your phone's Maserati app that will give you the downlow on everything from oil levels to tyre pressure. What's more, for the music fans, there's a top-of-the-range sound system by Sonus Faber to let you knock out the tunes as you drive.
Best of all, it's designed to be electric
Of course, one of the biggest conflicts we find ourselves facing is the compromise between power, style and being conscious of the environment. Super sports cars are notorious for being fuel burners, but Maserati are one of the first to look at how power and consciousness go hand in hand. The MC20 will have an all-electric powertrain without compromising on speed. Better still, having launched The Ghibli Hybrid in July, Maserati plan to turn the whole brand fully electric in the coming years.
Find out more about the Maserati MC20 by visiting their site here.
Tagged: