for its tenth anniversary, msgm took us on a summer holiday
Celebrating a decade of design in true MSGM style, Massimo Giorgetti's spring/summer 20 menswear told a story of forward-thinking pleasure seekers.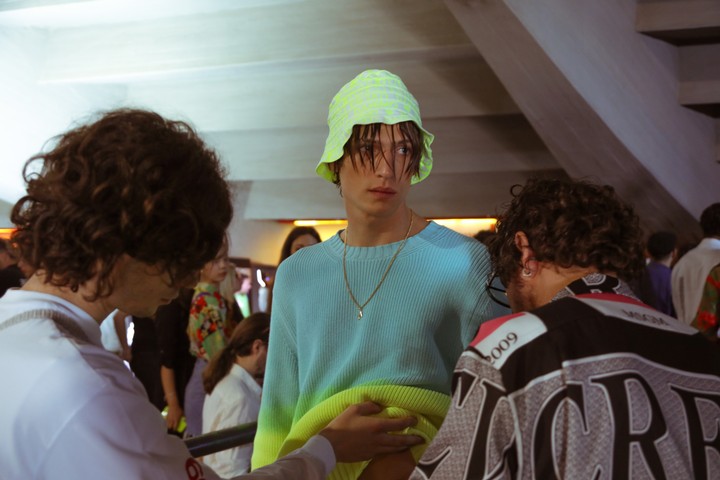 "It is ten years since I started, but this is just the beginning," explained MSGM's creative director Massimo Giorgetti post-show. Rather than put on a retrospective for his spring/summer 20 men's show in Florence, the fun-loving Italian designer celebrated in true MSGM style: by looking forwards. "This collection is both a stamp of our DNA and a map for our future," he added excitedly backstage, surrounded by well-wishers and smiling models with wet-look hair fresh from their finale.
From the ornate and grand to the historic and industrial, guest designers at Pitti Immagine Uomo are spoilt for choice when it comes to locations. Massimo opted for the Nelson Mandela Forum, a venue which celebrates the legendary anti-apartheid activist's belief in the connection between sport, equality, and the power of youth.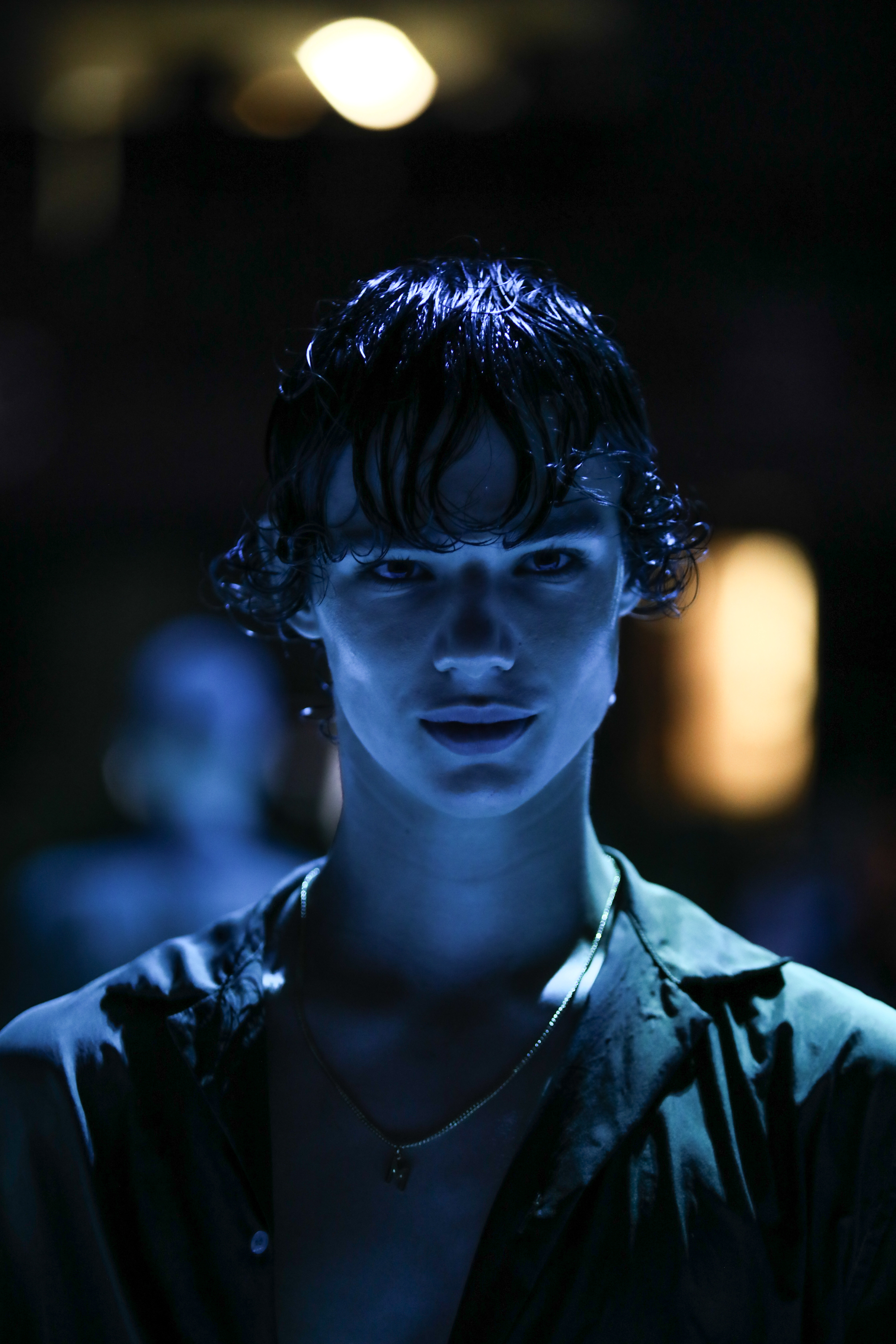 As Massimo projected an inviting azure blue swimming pool into the centre of the space, his show invited us all to dive into his summer state of mind. This was all about desire, energy, colour, love -- everything that makes MSGM so positive and so persuasive. "I'm from Rimini so I grew up by water: at the beach, by the pool, in the mind. Water relaxes me. It's meditative and I often spend time by water to think about the clothes. Here, we celebrated it. We decided to cut one of our womenswear collections and I invested more time in thinking about clothes. Fashion needs to slow down and think about clothes more."
It was this thoughtfulness that led Massimo to a sartorial spectrum of single-tone tailoring, from turquoise to hot pink, as well as denim laser-printed with water ripples that created a very MSGM riff on tie-dye. It also enabled a collaboration with Berlin-based artist Norbert Bisky, with his images of yearning, romance and desire printed across a number of looks. The slogan in Italian on a holographic T-shirt encapsulated the whole collection, roughly translating as: They will never take the summer away from me!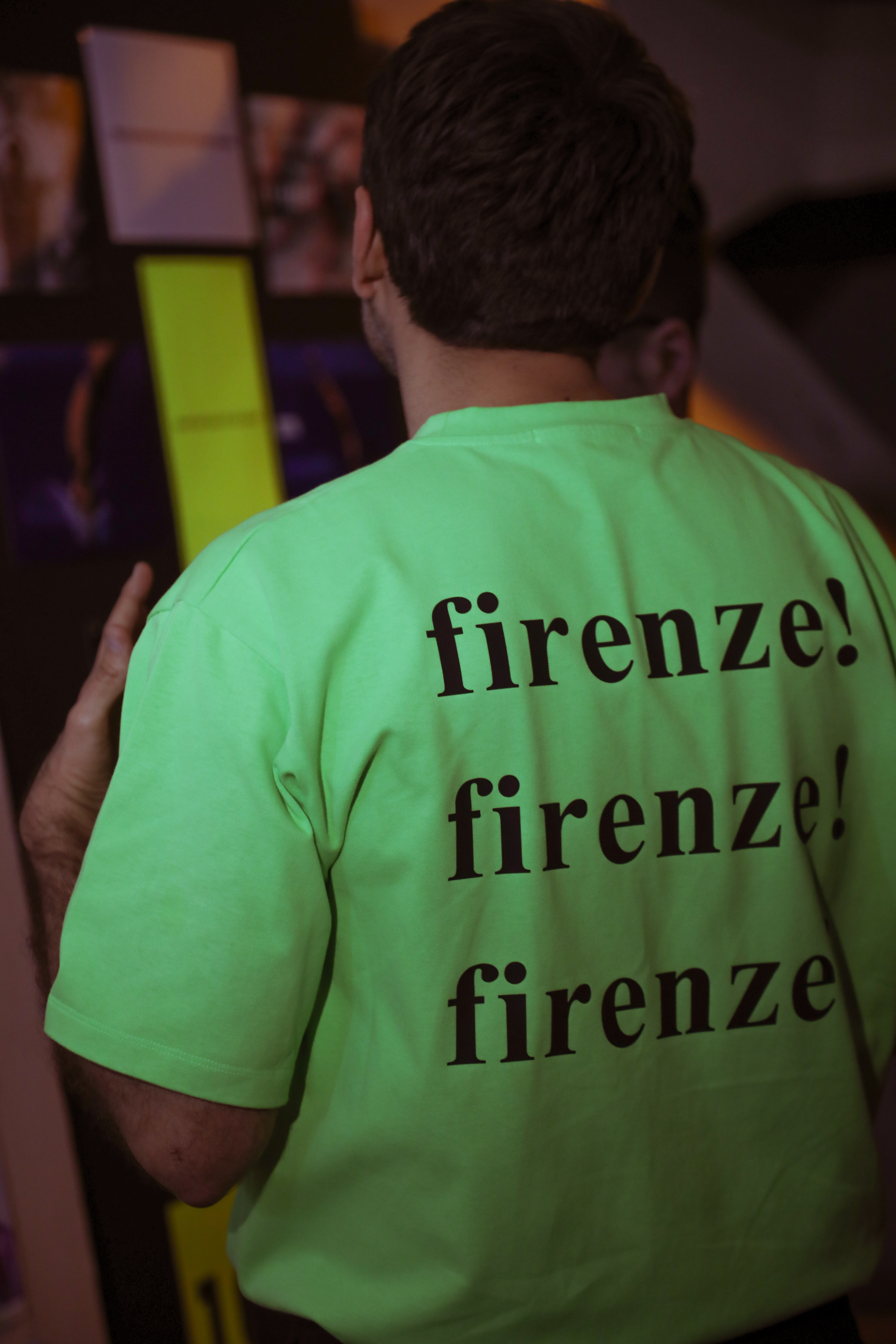 Despite his eyes being firmly focussed on tomorrow, Massimo did admit to also making room for a few 90s references. "Why? Because I love the 90s," he said, with a smile. "The music, the energy, and, of course, the clothes. I grew up reading i-D and The Face and the energy of the youth it depicted was so important to me. Ultimately, the 90s are my formative years and in terms of fashion, there was an ease.
"There's heart, music, and collaboration in every look," he continued. "Look closer and there's the added romanticism of artisanal craftsmanship too." Even if he turned down the dial on logomania and the codes of streetwear, the MSGM party was no less fun. Just look at the jersey pieces in a riot of vivid, colourful tie-dye; the swimwear that's meant to be worn on the street; or the prints of contrasting leopard, acid trip florals and lobsters. The ever-revolving MSGM kaleidoscope was packed with all the intensity of high summer. "It's a declaration of what MSGM is, and what fashion means to me right now." Dive in.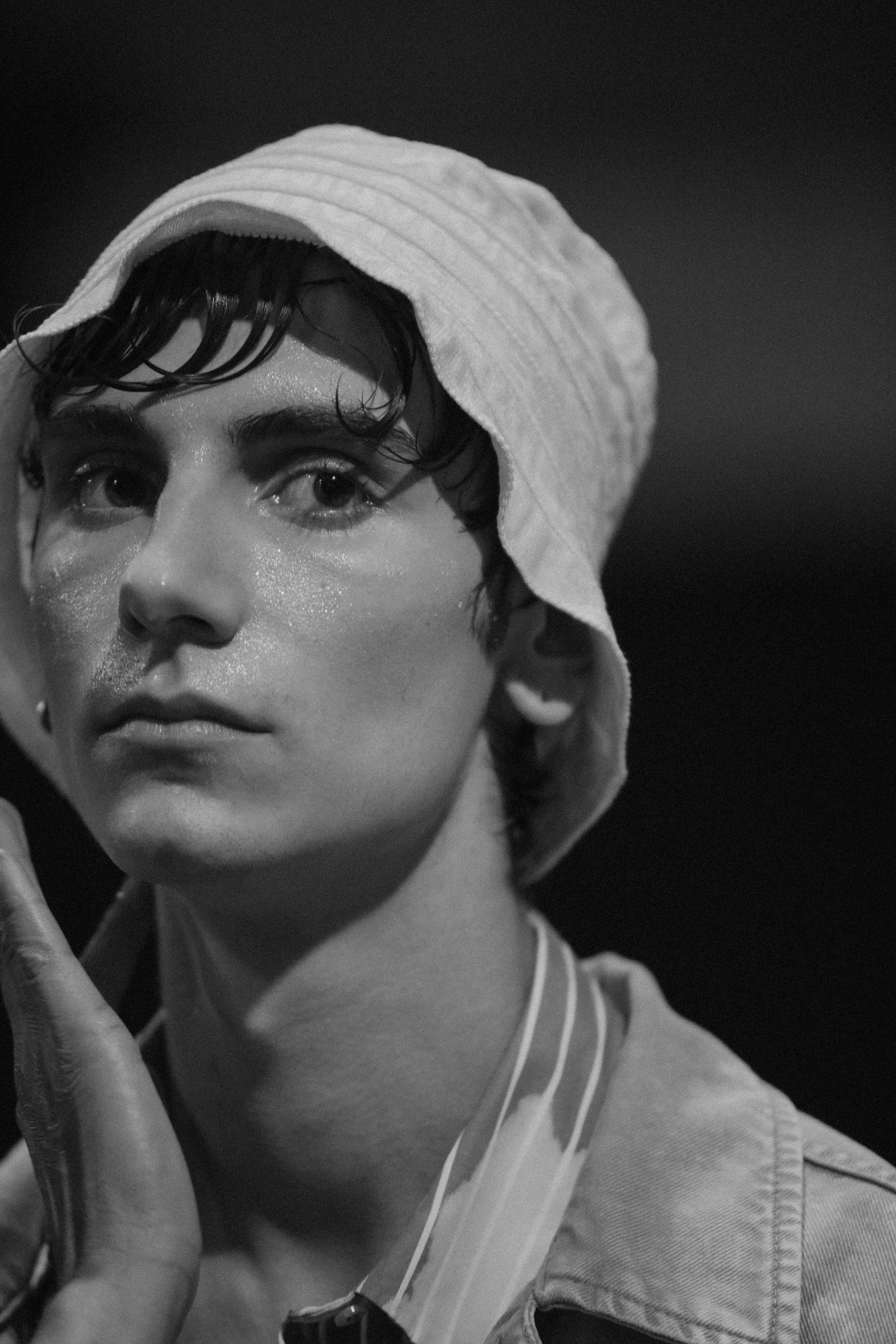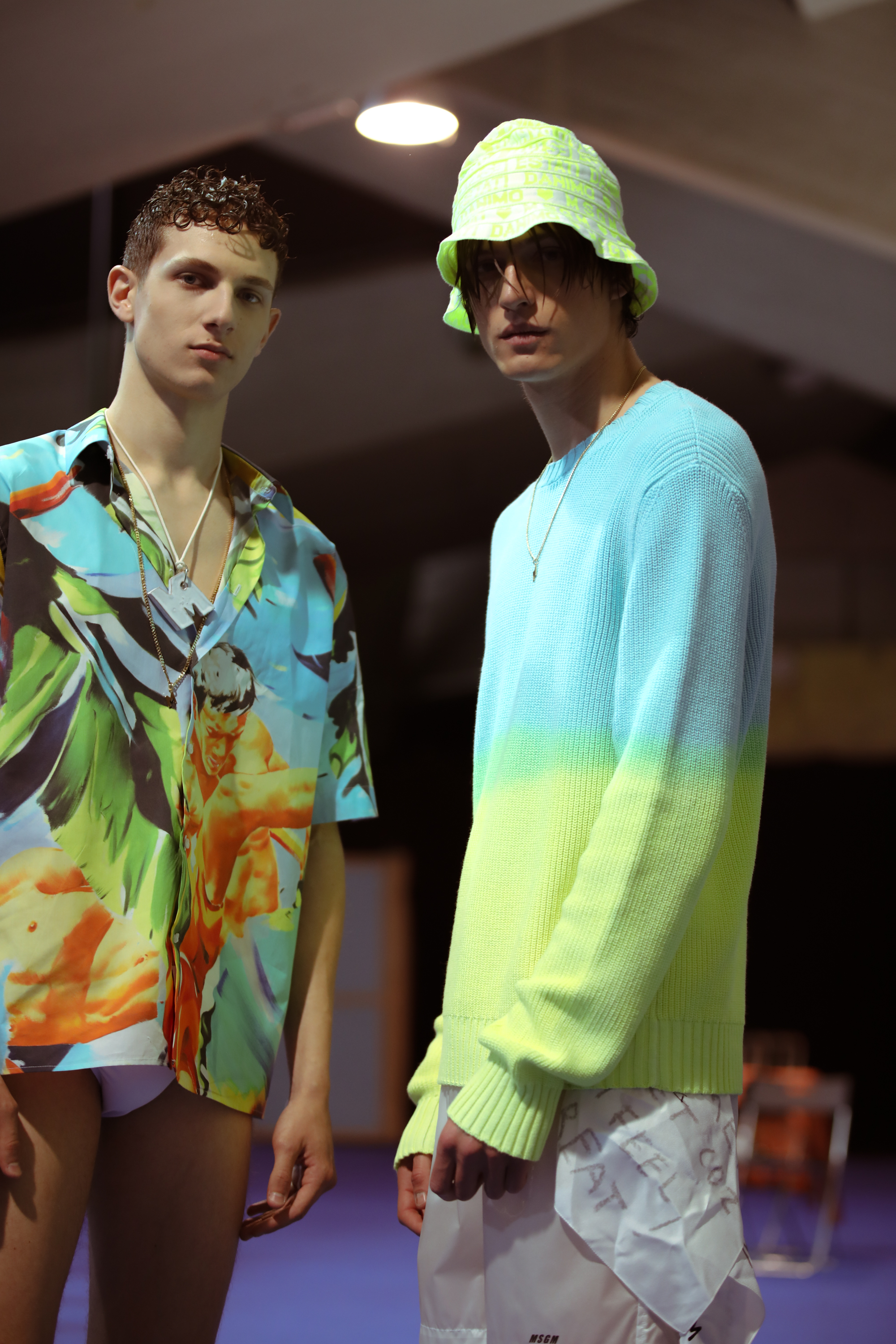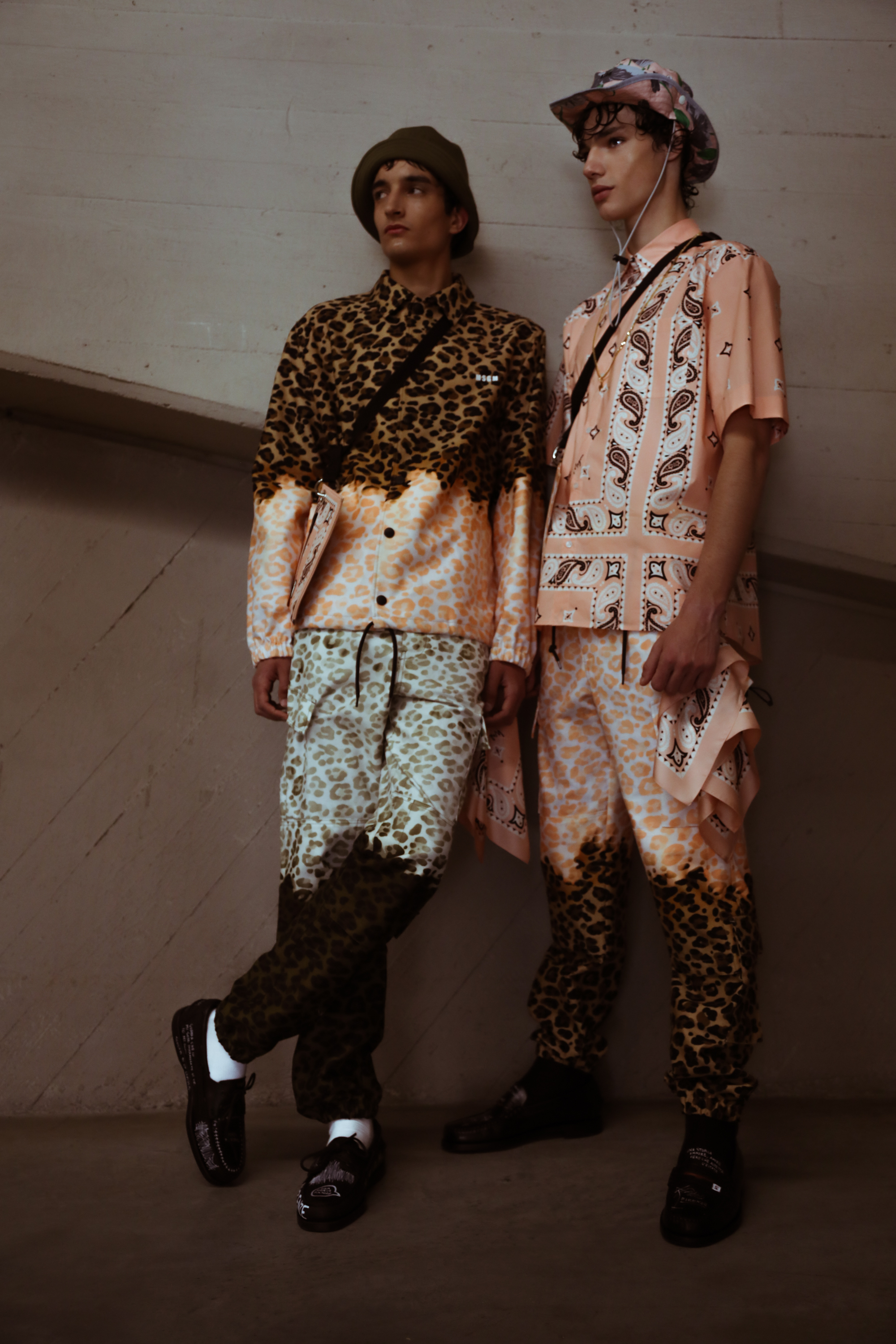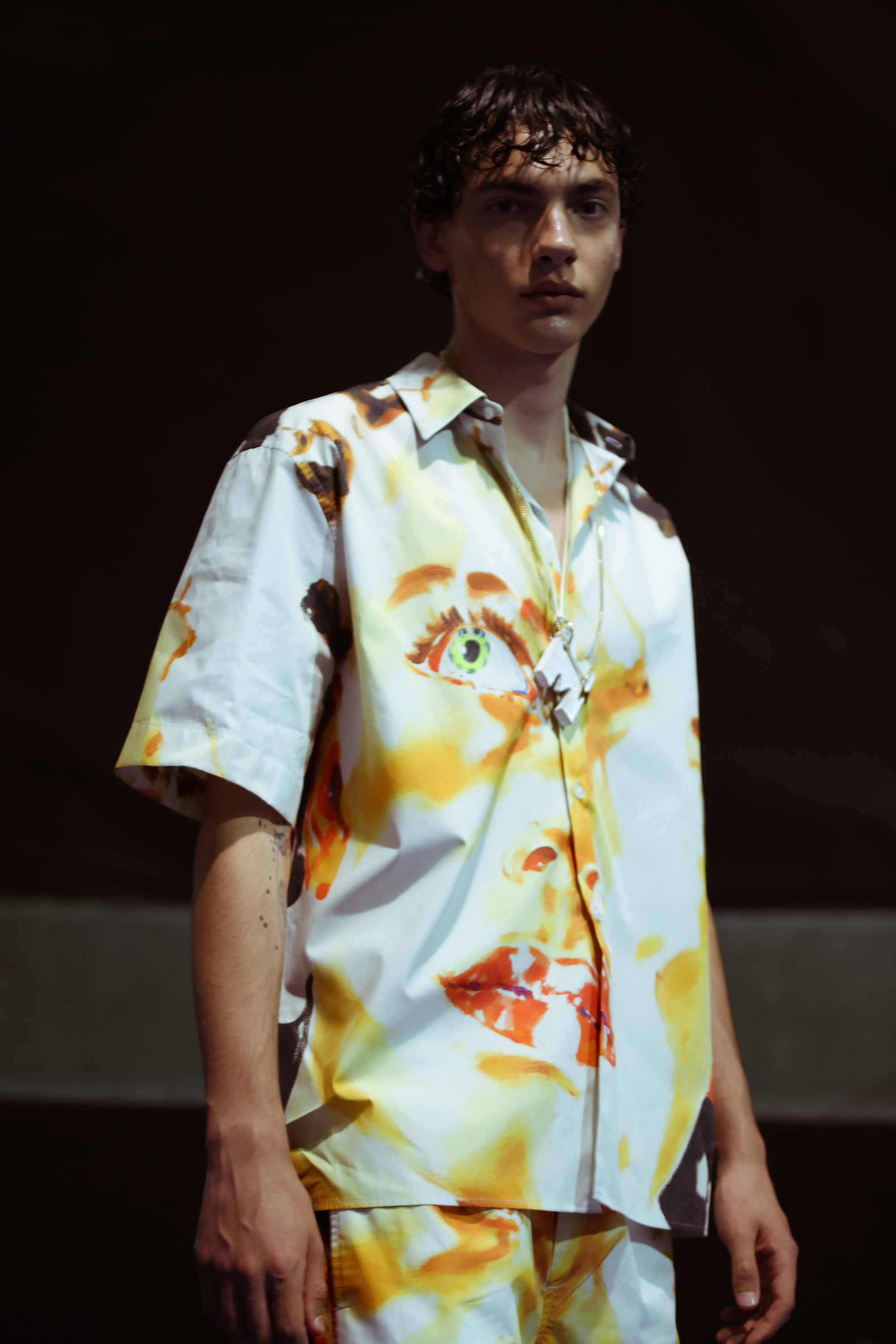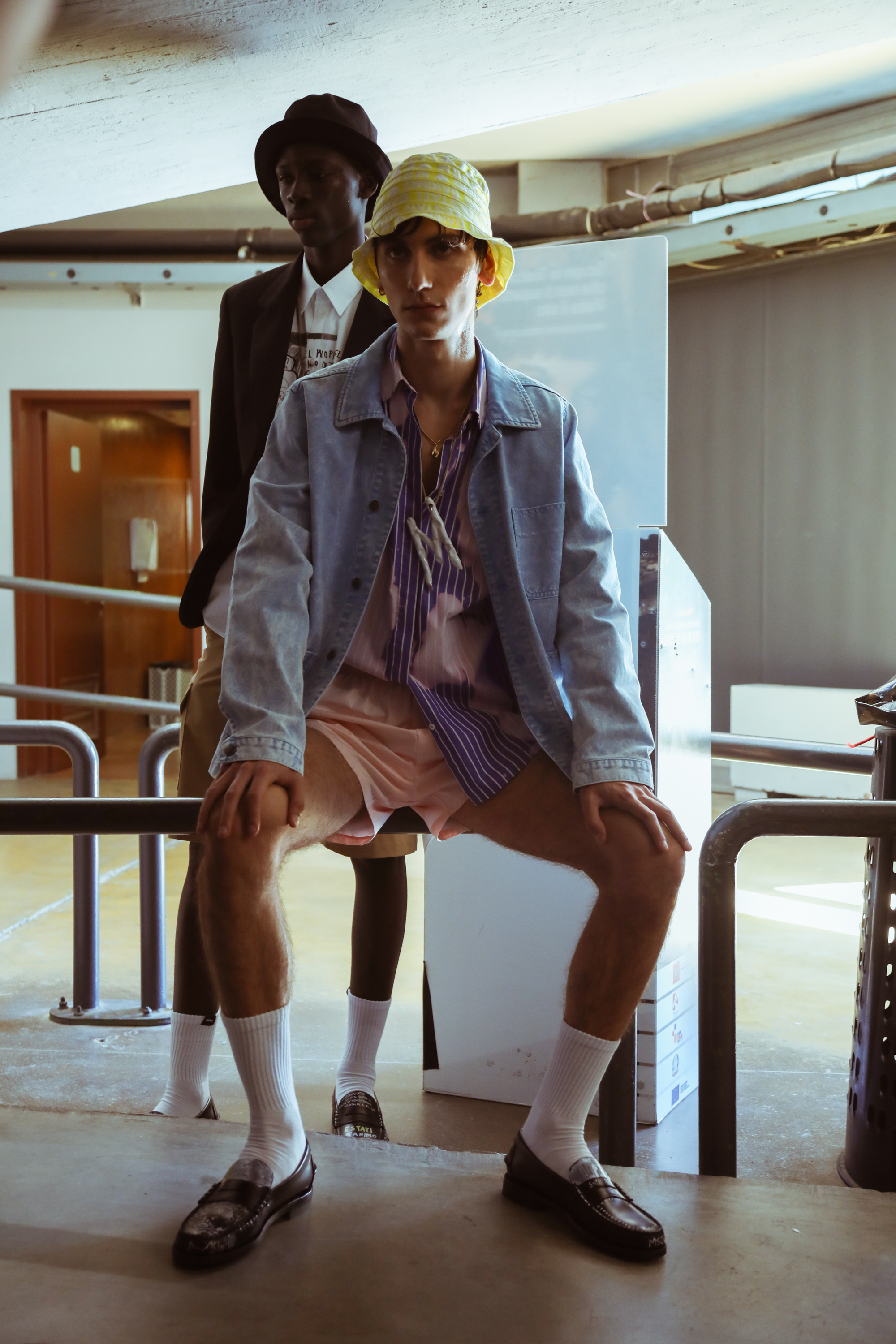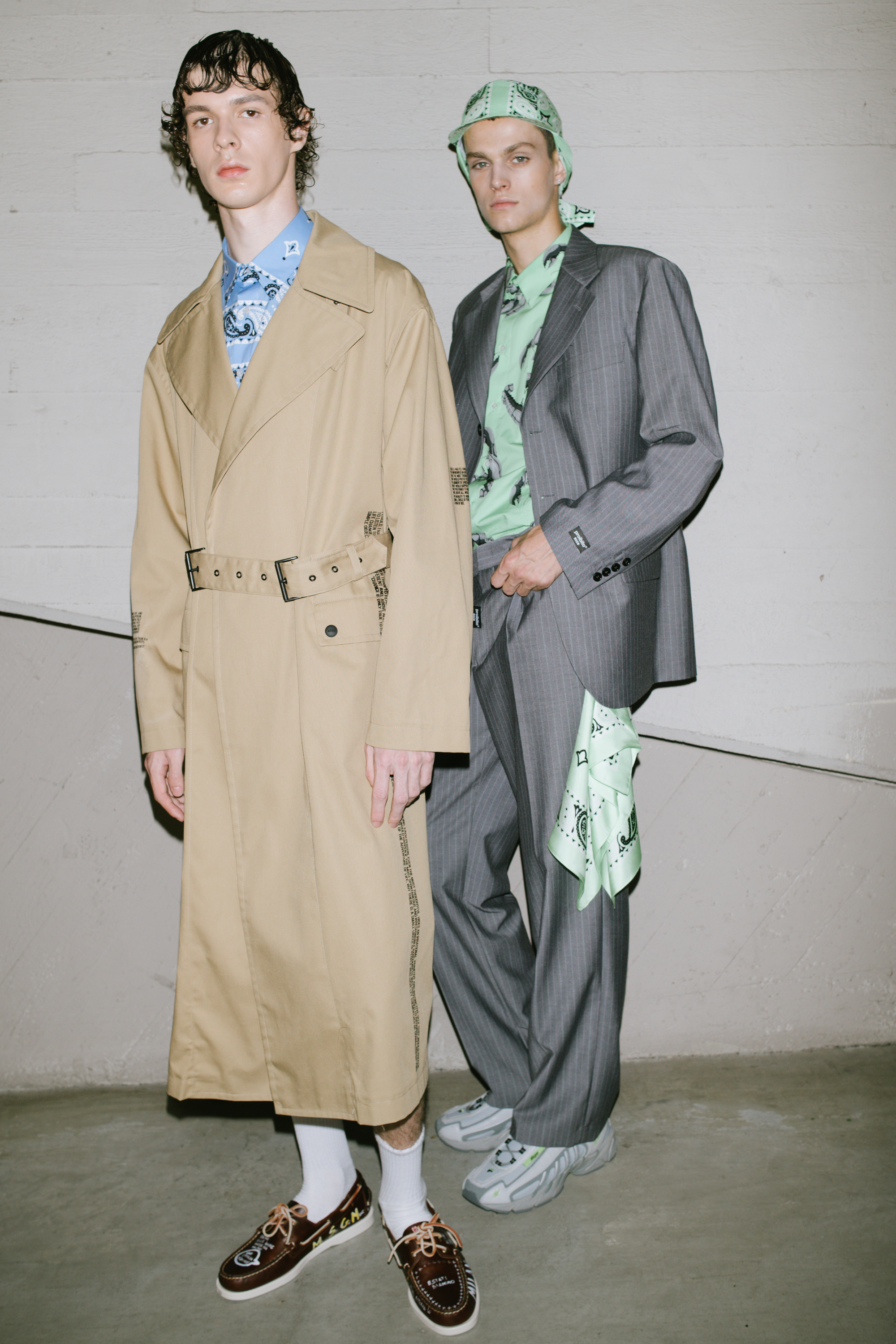 Credits
---
Images courtesy of Pitti Immagine Uomo
Tagged: