4 looks that prove make-up is better when it's fun
Topshop Beauty and make-up artist Georgina Graham show us how to play.
Benjamin Madgwick
For a while there, make-up was pretty boring. There's just something about the technicality of a snatched brow and the precision of a cut crease that (for some) zaps all the fun out of getting ready, and thus, make-up had become a chore rather than a choice. But with the launch of its reformulated, repackaged, and reimagined beauty line, that's a mentality Topshop Beauty hopes to shift.
"With the rise of insta make-up, the emphasis has been on how to make yourself look hot, and as it became so orientated around sexuality, the fun element disappeared," reckons make-up artist Georgina Graham, who worked with Topshop Beauty on the launch campaign. "But to have fun with make-up, you need to have a little sense of humor, and when you lose that, it all becomes way too serious. Make-up shouldn't feel like you're doing a tax return, it's meant to be a pleasure."
"Make-up shouldn't feel like you're doing a tax return, it's meant to be a pleasure."
Somewhere down the line, the beauty rhetoric built this idea that make-up is simply a tool to help us fit the dominant aesthetic ideal, when really, it's far better used to celebrate difference. "First and foremost, make-up is about putting a stamp of identity on your face. It should be a visual representation of who are you," Graham adds. "You can make people think something about you just by what you put on your face, so whether it's sweet and romantic or sci fi, you can be someone different every single day. The best part is you then just wash it off and start again."
To find the fun in make-up, it's key to look outside of the arena for your references. "Think outside of the box and look for inspiration everywhere… exhibitions, artists, films, gigs, nature. Do things and see things. I always say I'm interested in everything and so that makes me interesting," says Graham.
On that note, Graham serves up a few lessons in finding the fun in make-up again.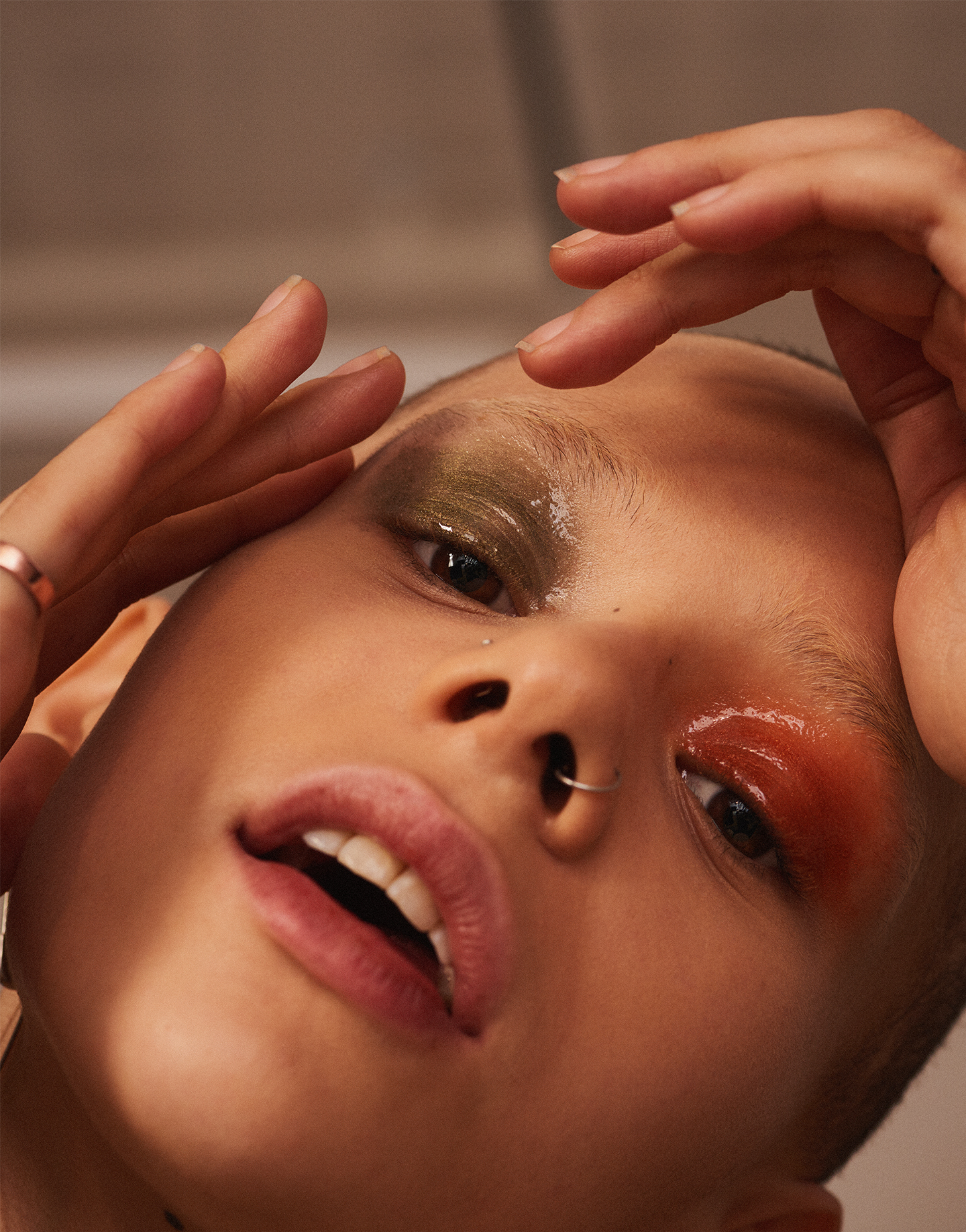 1. eye shadow needn't match
For anyone who owns an eye shadow palette, the prospect of layering various shades onto your eyelids will hardly feel groundbreaking, but Graham is keen to liberate us from our gradated smokey eye days. "We're used to seeing multi-tonal eye shadow with a darker shade through the socket, and that feels very safe," she says. "But I like to play with the idea of bi-color, applying a different shades on each eye. Beauty really shouldn't have limits."
Products used: Metallic Eye Shadow in Morph and Cricket and Ultra Gloss, all Topshop Beauty.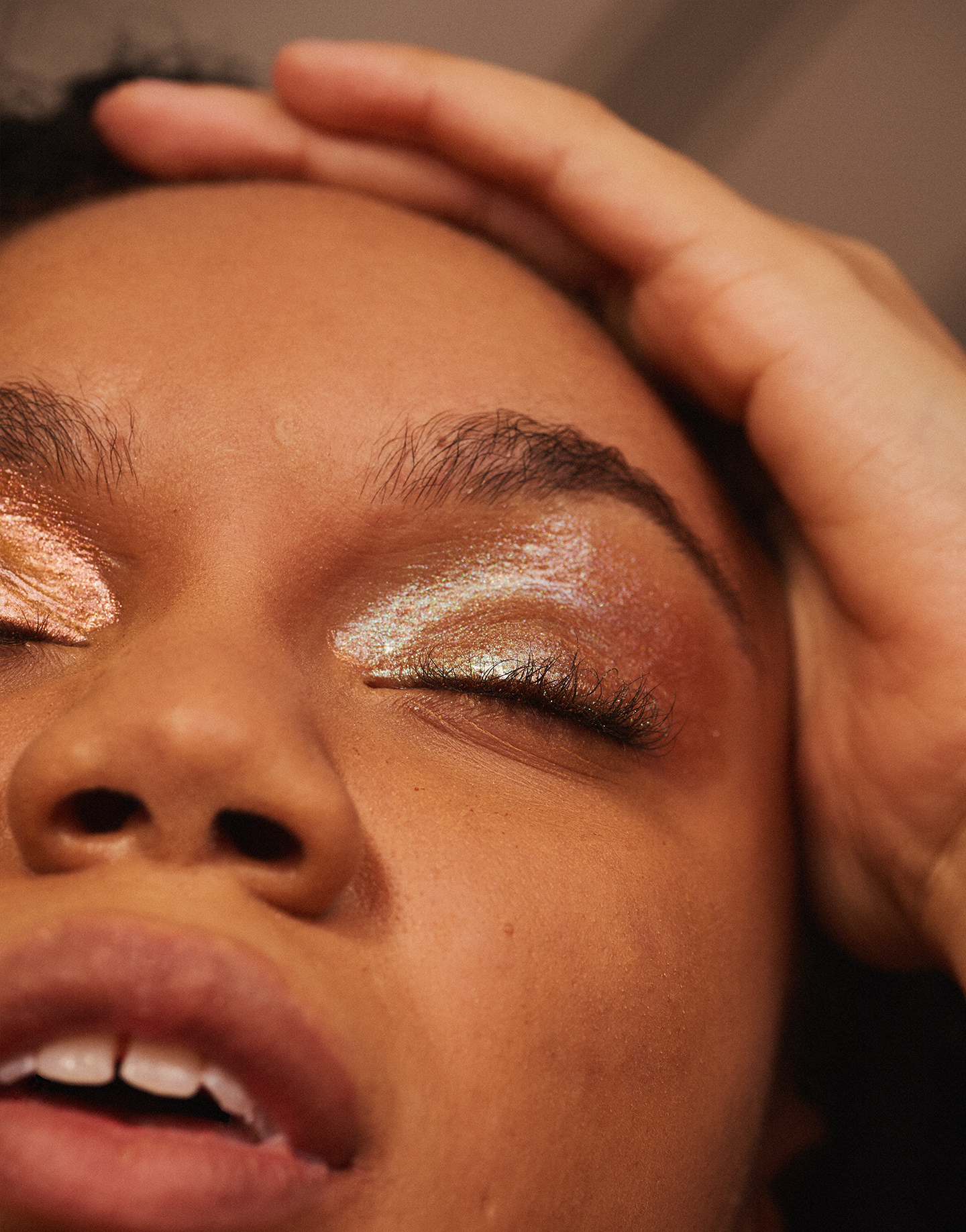 2. Precision is overrated
Thankfully, the brand has brought back its Chameleon Glow shimmer eye shadows, which became the subject of countless outraged reddit feeds when they were taken out of production earlier this year. Here, Graham has used two shades covered in gloss to create this dual-toned eye shadow look. "To me, make-up looks best when it's a little bit lived it, just like a box fresh sneaker -- it should look a bit dirty and grimy to look cool. So it really doesn't matter if your make-up is a bit smudged. When it's overdone it can look too false."
Products used: Chameleon Eye Shadow in Shuffle the Cards and Evolve and Ultra Gloss, all Topshop Beauty.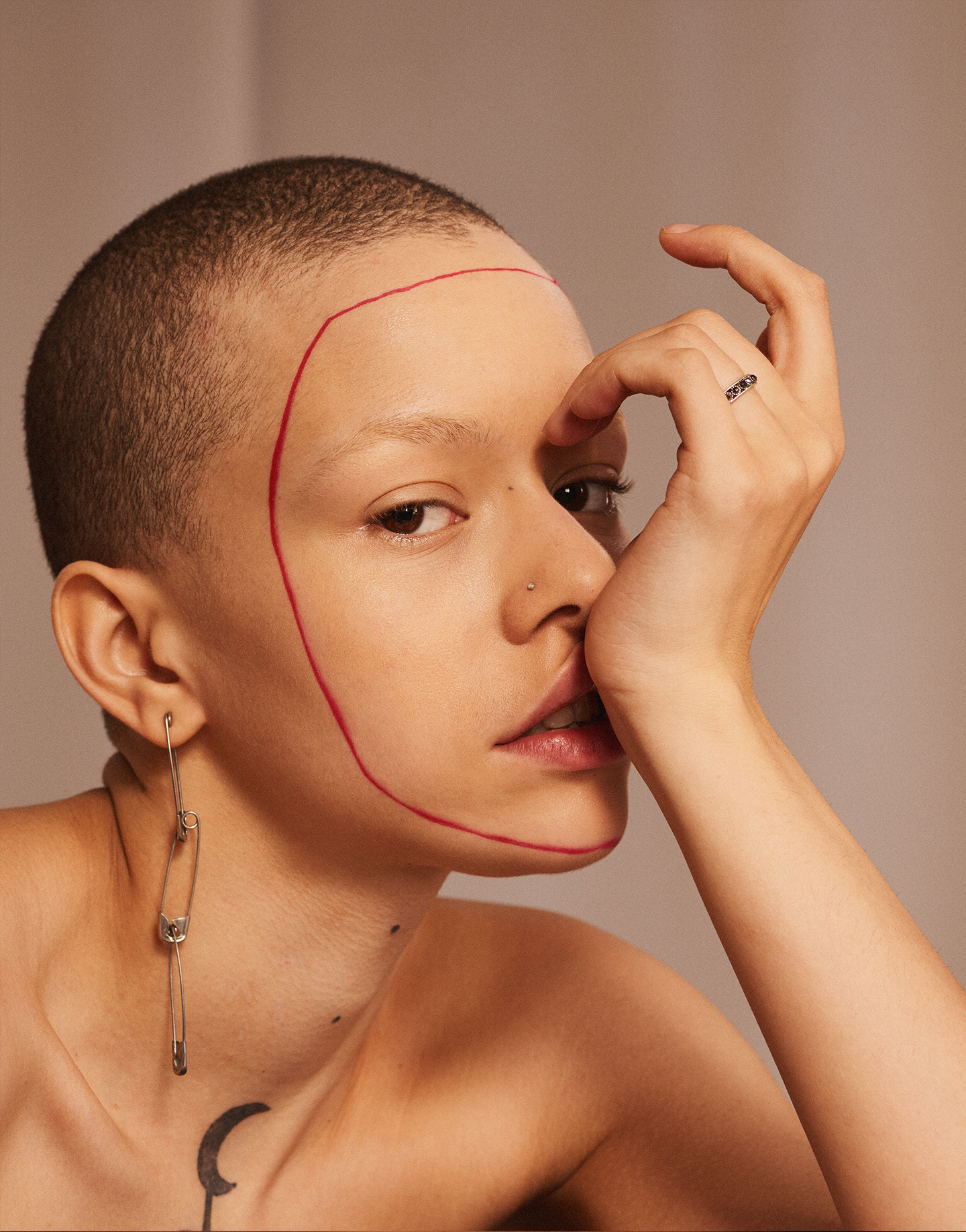 3. Application should feel artistic
With a background in art, Graham tends to approach a face like she would a canvas, using pencils to sketch painterly lines over the skin -- and she felt inspired to outline Lilith's face in lip pencil. The thing is, even if circling your face in a sketched line isn't your deal, Graham's message is simply to try pushing yourself out of your comfort zone. "It feels joyous doing something out of the ordinary with your make-up," she says. Whether that's drawing shapes on your cheeks or simply lifting your eyeliner half an inch above your lash line.
Products used: Longwear Lip Pencil in Deception and Balm, both Topshop Beauty.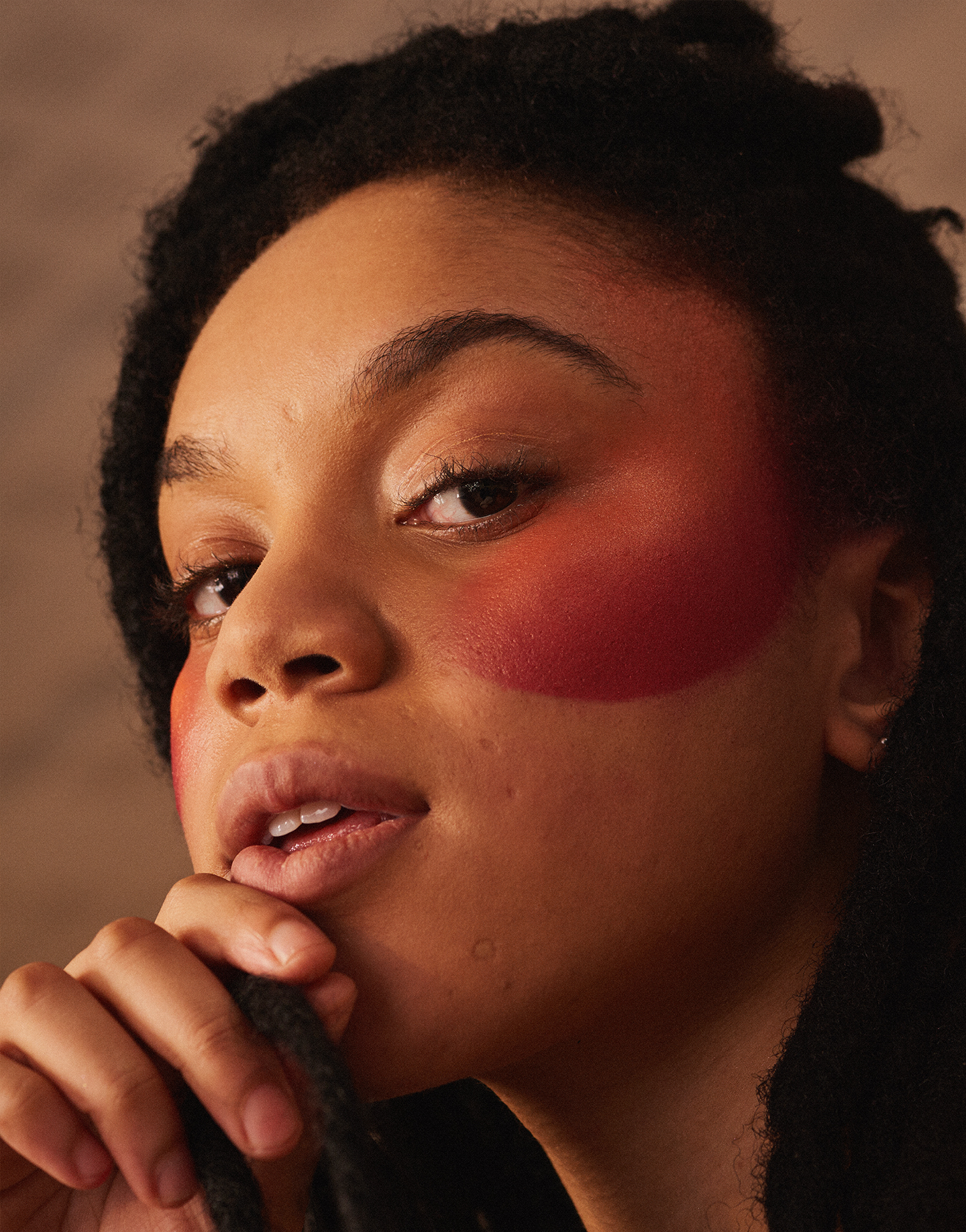 4. Anything goes anywhere
Just because a product stakes its claim on one purpose, it needn't mean you can't appropriate it for another area of the face. Here, Graham used two of the brand's new sheeny lipsticks to create this striped blush. "I first created a hot mess of the cheek," she admits. "Then I wrapped a wet wipe around my finger and used it to create that precise curved line and then tidied up the edge with a bit of foundation. I guess my point is that you can use whatever you've got, however you want, even if its a dodgy sponge from a Christmas gift set you received 10 years ago."
Products used: Cream Lipstick in Ooh La La and Deal, both Topshop Beauty.
Topshop Beauty will be available in store and online from 2 November.
Photographer: Benjamin Madgwick at Sarah Laird
Make-up: Georgina Graham at Management + Artists
Models: Lilith Luna and Imara at Revolt
Make-up assistant: Dan Delgado
Lighting: Rich Bartram
Digi tech: Rob Billington
This article originally appeared on i-D UK.