the 'call me by your name' cast and crew won't stop teasing a sequel
Both Timothée Chalamet and Luca Guadagnino have sparked chatter about the project this week.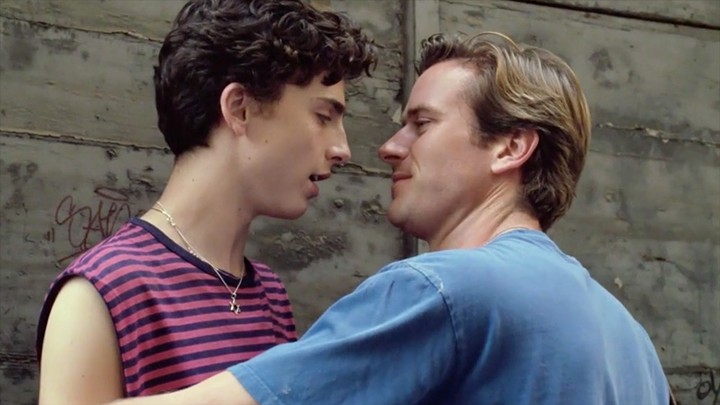 The Call Me By Your Name sequel is proving to be quite a headache for fans. First it was on. Then it was off. But now it looks like it might be back on, with the cast of the original film and its director adding new fuel to the rumor fire.
While promoting his new film Beautiful Boy, everybody's favorite beautiful boy Timothée Chalamet told Time, "I don't see any world where it doesn't happen. I think [author André Aciman] is comfortable with a sequel being made. I know Luca [Guadagnino] really wants it. And I know Armie and I are 1000% in."
Timmy also confirmed the plot for the sequel would be set years after the original film with the Elio and Oliver reconnecting later in their lives. That sentiment was echoed by director Luca Guadagnino who mentioned in a New Yorker profile that he wants Dakota Johnson to join the sequel and play wife to Armie Hammer's Oliver. "She has to be a New England kind of hoochie woman," he said, going on to say they couple would have five-or-so children. If the casting goes ahead it would be Luca and Dakota's third outing, having first worked together on A Bigger Splash and the soon-to-be-released Suspiria remake.
The next logical question is how do we get Tilda Swinton, another one of Luca's frequent collaborators, cast in the sequel? But while we're busy thinking about that, Luca has bigger things on his mind, "The only problem is the title," he says in the profile, "It cannot be Call Me by Your Name Two."
This article originally appeared on i-D AU.