girlpool released a remake of cleo tucker's lost track
Listen to 'Where You Sink' and 'Lucy's' ahead of their tour with Porches.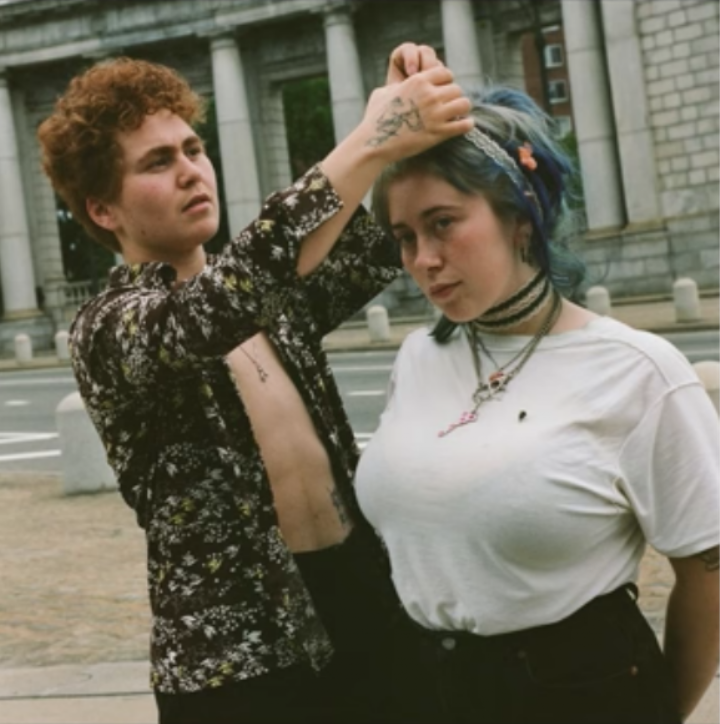 Image via Youtube.
Harmony Tividad and Cleo Tucker of Girlpool have released two new tracks, both of which they originally released as solo artists. "Where You Sink" was at first an acoustic track released by Harmony on oove is rare, while "Lucy's" was released by Cleo (and since deleted). "I wrote "Lucy's" a couple of years ago to sort through some droning thoughts about hope, distraction and love," said Cleo in a press release about the song, which explores their rich, deep voice. Harmony, meanwhile, commented that "Where You Sink" "explores our fixations on characters in our lives and the projections we create. It explores our natural human desire to be made special by another." There you go — a duo of love songs by one of the bands we love most. Girlpool goes on tour with Porches this month.
Tagged: