Photography by Charles Dennington
this genderless hair salon wants to make you feel like yourself
Usfin Atelier serves up empowering hair artistry in a space inspired by Comme des Garçon.
Photography by Charles Dennington
Walking into Usfin Atelier is kind of like walking into a modern but minimalist version of Andy Warhol's Factory. At their top floor salon in St Peters you're surrounded by large silver boxes containing workspaces for the salon's staff, inspired by references of Margiela, Comme Des Garçons and even a little bit Celine. Originally from Shanghai, Usfin's creative director Jianing Liu has been working with hair for over 13 years — since he first arrived in Australia and fell in love with it. Daniel champions individuality in his work and strives to make clients feel unique, it's this sense of artistry that's lead to his work with numerous fashion publications around the world. Here we speak with Daniel about Usfin's approach to hair while the salon's creative team showcased their work on staff and clientele.
How did you begin working with hair?
I was sent to Australia when I was 17 years old and then after high school I wanted to get residency here. At that time I noticed that a hairdresser could get permanent residency for skilled immigration. I went to a hairdressing college and when I started learning hair I was so hooked. I really got into hair but my parents disliked it. I started working in hair salons but my parents weren't happy because they are traditional Chinese parents.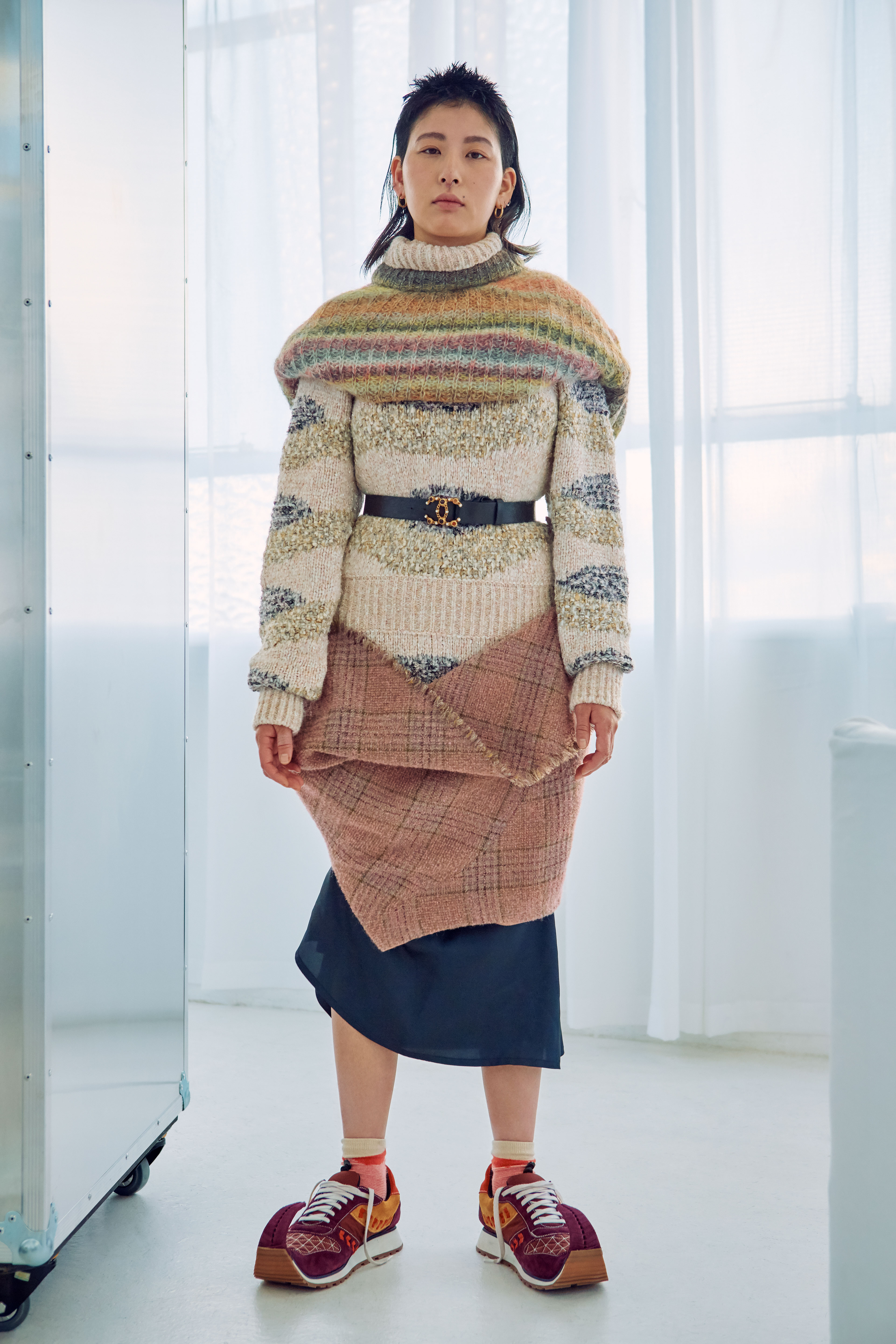 They wanted you to do something else?
They would have preferred me to be working as a doctor or a lawyer, or doing something in a company. So then I went to university and did a bachelor degree and then a masters. When I finished my parents came to my graduation and they're like, "okay, you can do whatever you want to now, because you got to graduation." But really while I was doing university I was still working in a hair salon part time, so I never stopped doing hair.
At Usfin you really stress that you're a genderless hair salon, why is that important to you?
We are lucky that we have such a diverse of the clientele, and I think a lot of our clientele would prefer not to define their gender. We believe our hair design is for everyone, no matter what gender you are, or if you like men or you like women, I don't think any of it matters. We wanted to create a space that has no judgment, and is open for everyone, and everyone can enjoy great hair design. That's why we didn't want to categorise the pricing depending on the gender. We just have the same price for everyone, the only difference is the experience of the hair designer. We want to promote the concept of genderless so we can also promote individuality for everyone.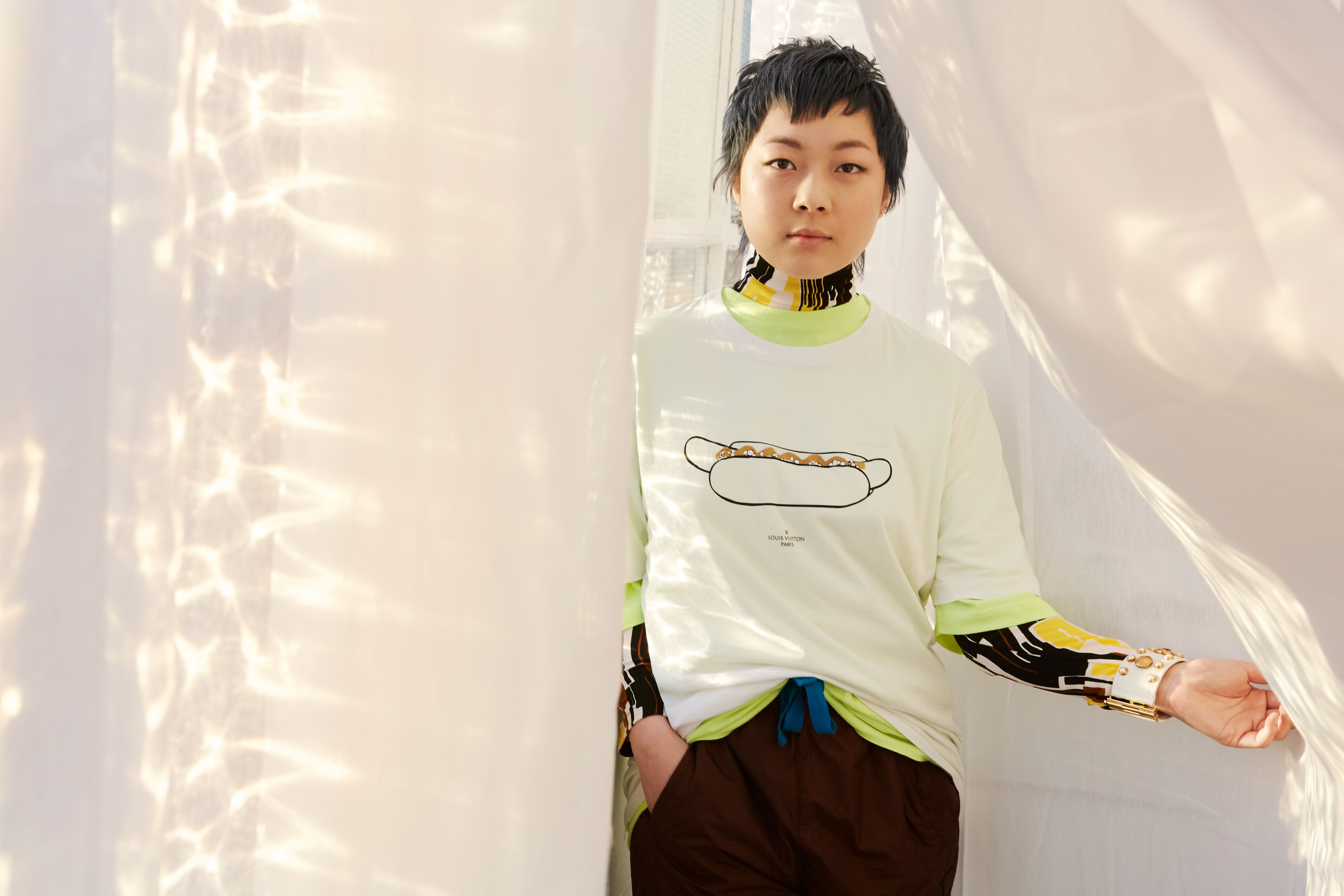 What kind of people would you say come into the salon?
Because of our Chinese background we definitely got a lot of Asian clientele. And then recently we've been having a lot of the local creative industry, like stylists, models, interior designers, architects... we attract those kinds of people a bit more now too.
Creativity attracts creativity. Speaking of creativity, how do you find inspiration for your hair designs?
I think art is one of the biggest inspirations. I like modern art, classical art, also travel photography — especially landscapes. All of those, because I tend not to look at other hair to get inspiration for my work with hair.
Why is that?
I think I get inspiration more from something not related to hair, and then I work those elements in when I design. For example, I went travelling to Iceland and got a lot inspiration from the quietness, the landscape and all the really muted colours. All those elements can transfer into hair colours and into the texture we create for hair.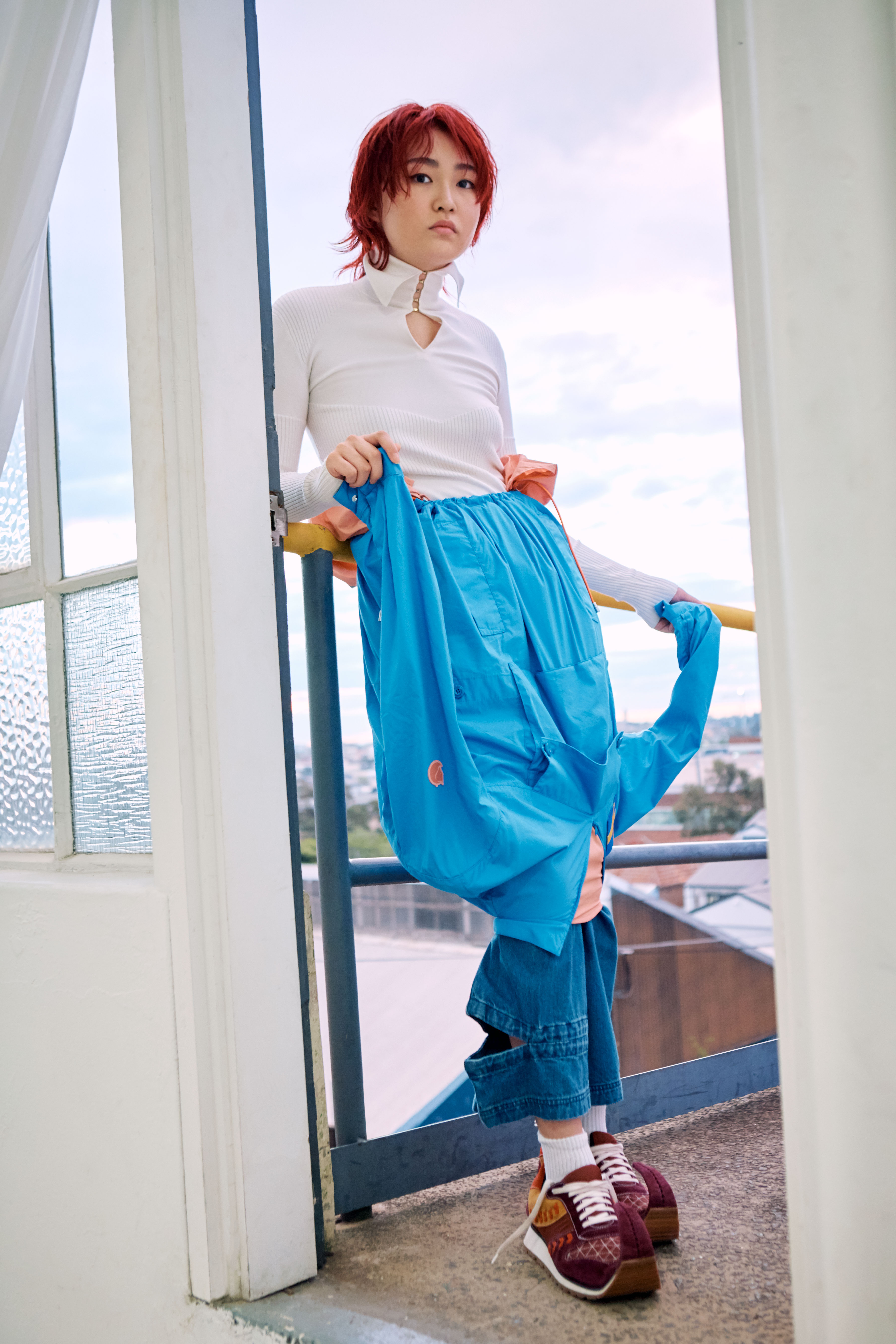 So you're thinking about an entire mood and translating that into hair?
Yeah, the entire mood. I guess because our clientele are people working in creativity, a lot of their work is creating mood boards and collecting mood boards. They are really, I think, very sensible about trends, fashion and art. I really think as a professional hair artist we need to be more ahead so that we have things in common to talk about and to connect with when we do their hair.
When people leave the Usfin Atelier what kind of feeling do you hope that you've given them?
I definitely want them to feel confident and I also want them to feel like themselves. Like, feel their individuality and their full potential. I think so many people think what they want is really mass on-trend hair. For example every girl having blond highlights and balayage, because it's really in the media and all the celebrities have it. But when they come in we look at their face shape, look at how they dress and they're probably not best suited to that style. Something like cutting their hair shorter or in a different hairstyle would be much better on them. So we'll tell the person and explain that they're more suited to a different style. And then we find they try it and really enjoy it. They think, "ahh, this is so me." We want people to feel like their hair is very personal, like you don't need to follow the trend to be yourself.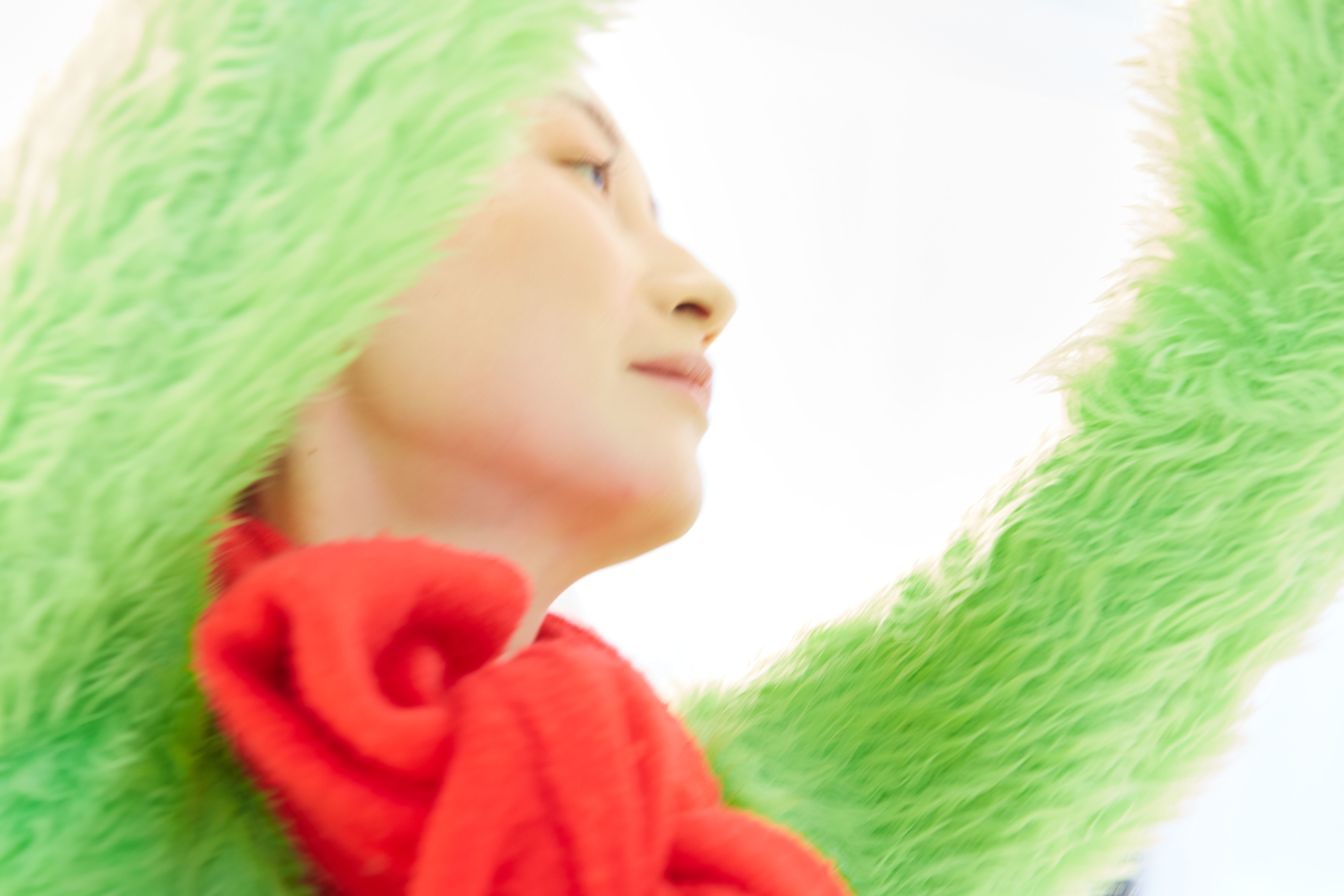 Do you think your salon will have an affect on the wider hair industry?
I think Australian hair salons definitely lack an international perspective on hair design. Because the mainstream hair salon is focused heavily on blonde and balayage highlights. We want to first of all get different inspiration, techniques and design so we can emphasise possibility. We want to take inspiration from Tokyo, from London, from all over the world, about how fashion is related to hair, how art is related to hair. Lots of hair salons, tend to focus too much on just the hair and ignore that we are in the design and the fashion industry, not only the hair industry. It's connected really well together and we want to make these connections stronger, and reflect those connections for our hair work.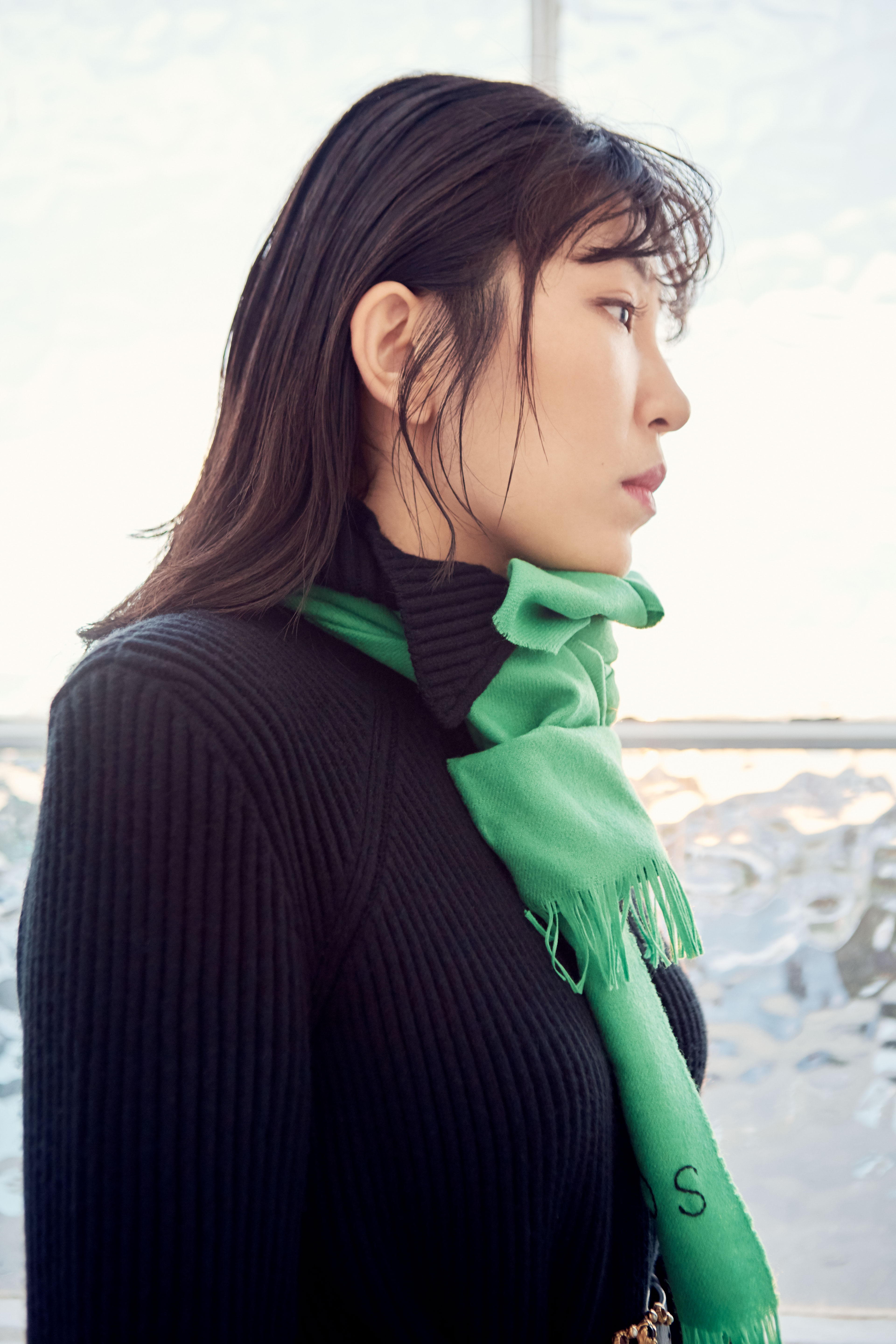 You're also focusing on those connections by using the salon as an exhibition space, right?
Yes, we want to continue doing art exhibitions and creative events. I think through art exhibitions we've got to focus not only on established artists but also some emerging artists. We want to give them a space and a platform to showcase their work, so people can know them.
Credits
---
Photography Charles Dennington @ M.A.P
Styling Charlotte Agnew
Hair Usfin Atelier Creative Team
Beauty Claire Thomson @ Company1 using Nars
Co Make-up Melinda Wenig
Fashion assistants Victoria Wills and Eve Gibney
USFIN staff and clientele Danielle Zhu, Haruka Sato, Evelyn Sun, Angela Huang, Xena, Lena
This interview has been condensed and edited for clarity.