st. vincent is directing a gender-flipped 'dorian gray'
Annie Clark makes her feature film debut with a subversive spin on Oscar Wilde's depraved Gothic novel.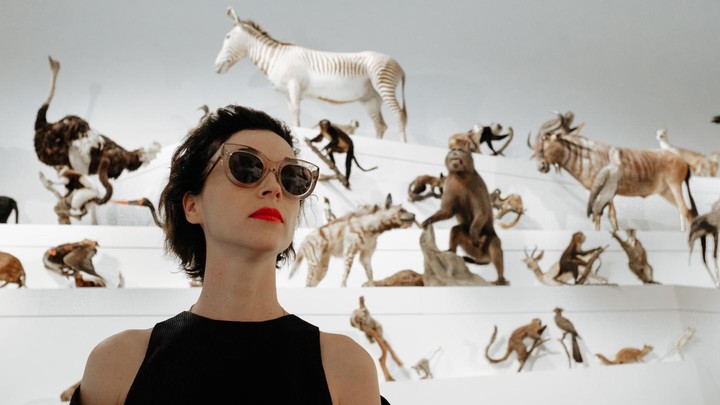 Photography by Ben Thomson.
When The Picture of Dorian Gray was first published in 1890, critics were so outraged at the book's scandalous content that some recommended Oscar Wilde be prosecuted for violating Victorian-era morality laws. Imagine what they'd think of the antagonist's depraved exploits if Dorian was a woman? We'll never know for sure, and while the bar for indecency is now set a little higher, it's still an interesting premise for a movie. Especially with Annie Clark — aka St Vincent — helming this gender-flipped update on the philosophical Gothic classic.
Variety reports that Clark will make her feature film debut with a variation on Wilde's exploration of mortal vanity. The original version — and its most famous (1945) screen adaptation — follows a man who sells his soul to ensure his portrait ages while he stays young and hot forever. David Birke, who wrote Paul Verhoeven's Elle and the upcoming Slender Man movie, has been tapped to write the script.
Clark made her directorial debut earlier this year as part of the feminist horror anthology XX. Her contribution was a creepy suburban short called The Birthday Party, an exploration of female anxiety. Details are sparse about Clark's first feature, but we can rest assured that it will have a really dope soundtrack.