princess nokia's new video is an empowering ode to beauty diversity
"Flava" features on Destiny Frasqueri's "1992 Deluxe" album, out today.
|
08 September 2017, 3:41pm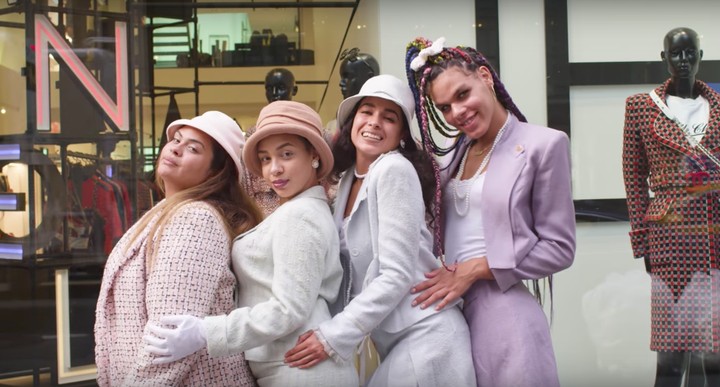 As 90s New York City rap took over the airwaves last year, with the 20th anniversary of Jay-Z's Reasonable Doubt and the return of A Tribe Called Quest, local G.O.A.T. Destiny Frasqueri dropped her own tribute to the golden era. 1992 was a nuanced, nine-track mixtape of feisty club anthems and forceful celebrations of her Afro-Puerto Rican heritage. Today, i-D's favorite Hood Girl and Smart Girl releases a souped-up 16-track version of 1992. One of the eight all-new songs on 1992 Deluxe is "Flava," an immensely empowering ode to self-love and sisterhood that begins with a monologue on how those concepts exist in today's mainstream media.
"You don't know what it is to be me, and I don't know what it is to be you. That is because we are made different from each other. But all girls are meant to shine. All girls are meant to be something special in this world, even when they told they not supposed to be," Destiny whispers in a voiceover that addresses the cultural appropriation of urban beauty. "First they make fun of you. Then they want to be you."
The music video's monologue is set to hazy, neon-lit close-ups of Destiny and her girlfriends doing each other's hair in your dream teenage bedroom. From the video cuts to a subversive remix of uptown opulence, showing the four girls strutting down 5th Avenue in pearls, pastel skirt suits, and color-coordinated hats — except for trans model Maya Monès, who has streaks of pink and yellow embedded into her waist-length braids. Trust Destiny — who grew up between Harlem, Lower East Side, and the Bronx — to make the city's tourist epicenter look this badass.