10 female-directed films you need to see now
Women direct just 7% of films, and they are disproportionately good.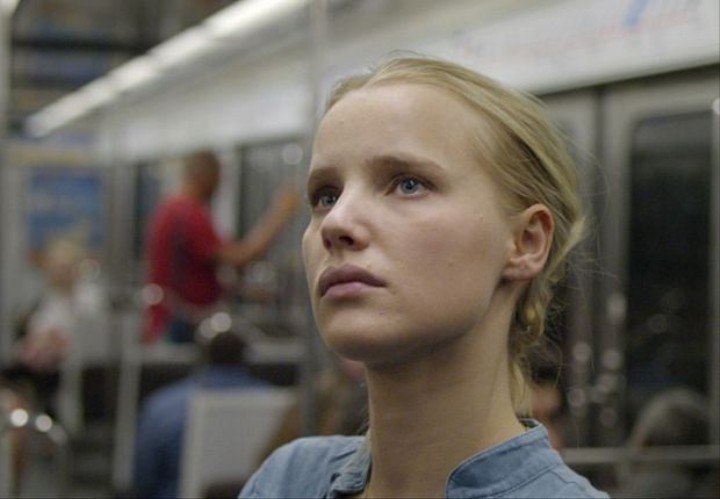 Sponsoring
The upper echelon of the film industry is ridiculously, depressingly, and overwhelmingly white and male. Unequal opportunities aside, this inevitably leads to phenomena like outed misogynist Joss Whedon being synonymous with "strong female characters," casting calls for an "artsy, bohemian actress" who "is sex," "unlike other women in Los Angeles who dress like sex," and whatever the hell is going on between Arya and Sansa right now. As Jessica Chastain said at Cannes this year, Hollywood's representation problem is "quite disturbing."
Which isn't to say that there aren't any nuanced female characters created by male filmmakers. Wetlands, Elle, and basically anything by Almodovar, Bergman, and Park Chan-Wook are obvious examples. (On the flip side, women have directed beloved bro classics like The Matrix, American Psycho, and Wayne's World.) But Hollywood is still saturated with way too many bad movies by men that treat women as sexy caricatures or sentient props. Here are ten very good movies by women about women (and one genderfluid immortal) that you can stream instead.
Trouble Every Day (2001)

For everyone who loved Julia Ducournau's Raw, this is like its darker, sexier, and more self-destructive older sister. In 1991, French auteur Claire Denis made another ultraviolent erotic horror film linking cannibalism and sexual awakening. New French extremity queen Beatrice Dalle is locked up by her doctor husband who's desperate to find a cure for her excessive man-eating, to gothic results. Bonus: Vincent Gallo with a literal interpretation of "eating out."
Daughters of the Dust (1991)

The first feature by an African-American woman to be distributed in the United States, this mesmerizing experimental film opened to critical acclaim. A major source of inspiration for Beyoncé's Lemonade, it tells the story of the past, present, and future of three generations of Gullah women. The Gullah/Geechee people are descendants of enslaved Africans who live on islands off the coasts from North Carolina to Florida. Director Julie Dash was initially turned down by Hollywood execs, but joke's on them: the film won the Cinematography Award at Sundance, was nominated for the Grand Jury Prize, and was chosen for preservation in the National Film Registry.
The Gleaners and I (2000)

The grandmother of French New Wave, Agnès Varda is essential viewing for any self-respecting film snob, and her documentary The Gleaners and I makes for a nice gateway. It begins by defining gleaners, the collectors of leftover crops after a harvest, and ends up following all kinds of people who glean to survive, including Varda herself. The result is a warmly haunting lyrical essay about aging, loneliness, and what, or who, we consider disposable.
American Honey (2016)

It's the rare individual who made it through 2016 without hearing about Andrea Arnold's critically acclaimed masterpiece. But in case that's you, American Honey is a coming-of-age story about a teenage runaway who grows weary of life's shit and joins a feral crew of magazine peddlers on their never-ending road-trip across bumfuck America. Anchored by breakout star Sasha Lane, this film is as bittersweet and glittering as the Rihanna song used for its leitmotif.
Xiu Xiu: The Sent Down Girl (1998)

The directorial debut of Joan Chen (aka Josie Packard from Twin Peaks), this is for anyone who likes their satires cruel and beautiful. Banned in China, it is a savage indictment of China's Cultural Revolution, in which Chen grew up. The Dogville-esque plot is about a teenage girl who studies horses in the countryside for six months as part of a government program. When she's unable to leave the countryside, she is raped by a smooth-talker who promises to get her out. He doesn't, and it only gets worse. For an idea of its bleakness, experimental band Xiu Xiu got its name because their early songs kept channeling the film's "rotten realness."
Orlando (1992)

Having played a fallen angel, vampire, and a whitewashed sorcerer named The Ancient One, Tilda Swinton keeps being typecast as androgynous supernatural beings who are old as hell. And it all started with Orlando, Sally Potter's breathtaking adaptation of Virginia Woolf's novel about a poet who flips genders back and forth for centuries in order to find themselves. There's too much to praise about this iconic queer favorite, but Swinton's soul-piercing "non-performance," obviously, is the highlight.
Variety (1983)

Like the best punk movies, Bette Gordon's 1983 indie is widely loved and even more widely loathed, balancing out to a solid 4.7 on IMDB. Written by iconic enfant terrible Kathy Acker, Variety is an irreverent portrait of a woman who starts a job at a porn theater and becomes obsessed with a man. If you enjoyed I Love Dick, written by Acker biographer Chris Kraus, you'll love this.
Pariah (2011)

Shot in hot, shadowy, neons, Dee Rees's debut feature is a visual stunner. The semi-autobiographical film tells the story of a 17-year-old African-American lesbian from Brooklyn, played brilliantly by Adepero Oduye, who must deal with such trials and tribulations like coming out to unsupportive parents, falling for a girl who's just experimenting, and purchasing a strap-on dildo. There are way too many cookie-cutter coming-of-age flicks about bored white girls, and not enough like Pariah.
Morvern Callar (2002)

Before We Need to Talk About Kevin ruined Ezra Miller and lychees forever, director Lynne Ramsay made this quietly heartbreaking indie about a Scottish grocer who deals with her boyfriend's suicide by disposing of his body, taking credit for his novel, and using his funeral fund to sponsor a girls trip to Spain. If not the greatest entry in the surprisingly large genre of road trip movies about grief, it's certainly the one with the best soundtrack.
Appropriate Behavior (2014)

Director Desiree Akhavan has been bizarrely and reductively called "the Iranian bisexual Lena Dunham." But the only similarities between Appropriate Behavior and Dunham's schtick are the autobiographical plot, Brooklyn fetish, and predilection for awkward sex. This indie is a smart, acerbic, and extremely quotable comedy about the despair and desolation experienced after a breakup. The fact that Akhavan has never been called "the voice of our generation, or at least a generation" is an egregious oversight.