omg! xtina just announced her new album! with a sexy video!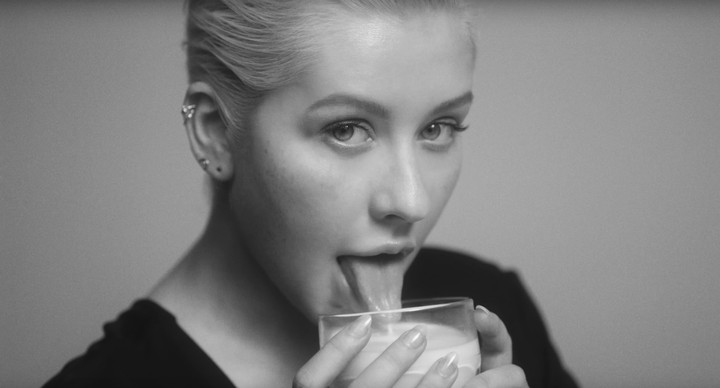 Do you too have an undying Infatuation with Christina Aguilera? Do you also feel strongly that the Beautiful six-time Grammy Award-winning artist is wildly Underappreciated? Did your Xtina senses start tingling when you saw her looking like an angel on the cover of PAPER magazine last month? Fans, friends… you're in luck. Your 00s icon just announced that her sixth studio album, Liberation, will be released on 15 June via RCA. Exec produced by Xtina herself, the record is her first since 2012's Lotus.
But that's not all! Along with the announcement (and track listing, teasing features from Demi Lovato, Keida and Shenseea) came an actual music video. The visual is for the Ty Dolla $ign and 2 Chainz-featuring lead single, Accelerate, and it's all kinds of hot. We open with CA licking milk (#tbt got milk campaign) out of a glass like a cat. Wonder if it's dairy-free. The rest of the video, directed by Zoey Grossman, is Christina sitting in a studio in a nice Burberry suit, Christina getting honey poured over her head (please no), Christina smearing glitter (hopefully eco) all over her mouth suggestively, and Christina's boobs with criss-crossed tape over them. Told you it was sexy.
Pre-order Liberation here and now.
This article originally appeared on i-D UK.