All images courtesy Mulberry
it takes 50 pairs of hands to make one mulberry bag
To coincide with London Craft Week, heritage brand and luxury leather label Mulberry will be sharing some of its top trade secrets.
All images courtesy Mulberry
It seems die-hard members of the arts and crafts movement may have been right when they prophesied the death of quality, hand-made design after the industrial revolution. William Morris and John Ruskin are no doubt convulsing in their graves at the idea of fast fashion and mass-production. However, a second design reform is afoot and fashion's tastemakers are choosing human over machine with initiatives like the Loewe Foundation Craft Prize, Burberry's Makers House, the international Woolmark Prize, and Mulberry's continued support of London Craft Week — the annual event dedicated to showcasing some of the UK's most exceptional craftsmanship, from unknown and celebrated masters, esteemed studios, galleries, shops and luxury brands.

"Craftsmanship in fashion is a particular skill, just like making a car or a building," Mulberry's Creative Director, Johnny Coca tells i-D. "In the same way that technology develops, Mulberry continues to adopt new manufacturing techniques — the skills learned and executed by hand will always be the mark of truly beautiful, quality product." Mulberry is the largest manufacturer of luxury leather goods in the UK, and has a rich history of craft and handmade expertise -- one of the main reasons Johnny joined the team in the first place. "I'm very proud to be working for a company that has two British factories employing over 600 craftsmen and craftswomen. We are one of the largest manufacturers of luxury leather goods in the UK, and the fact that Mulberry supports and nurtures British talent via the apprenticeship program was a huge factor for my joining Mulberry."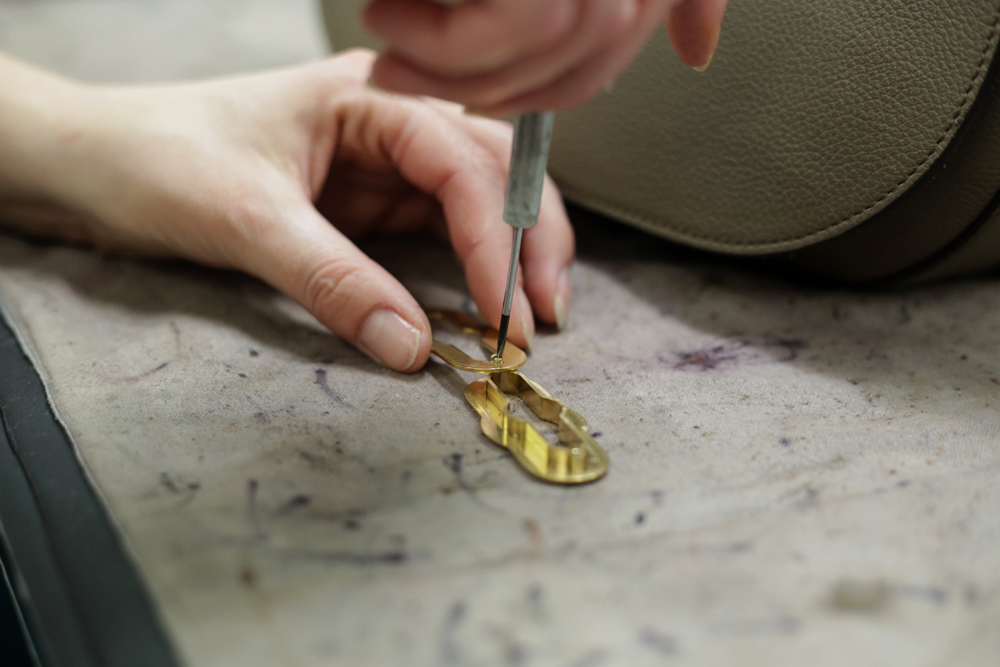 To coincide with London Craft Week, Mulberry has created a limited edition version of its Amberley Hobo bag. The brand will also be hosting a series of interactive presentations on the the leathers it uses. Next Thursday, leather experts and craftspeople will be taking over the New Bond Street store, where guests will be given an insight into the intricate processes behind the creation of a Mulberry bag. Guests will also be invited to drop in over the weekend and watch some of Mulberry's finest leather artisans as they work.
"The craftsmen and craftswomen's loyalty is so apparent from working with the factory," Johnny continues. "It was such a significant moment for me to arrive at the factory and see how proud our Somerset employees are to work at Mulberry. They have seen the brand evolve and transition through the years, which means they are very loyal to the heritage but at the same time are excited to face new challenges and embrace my new vision for the brand."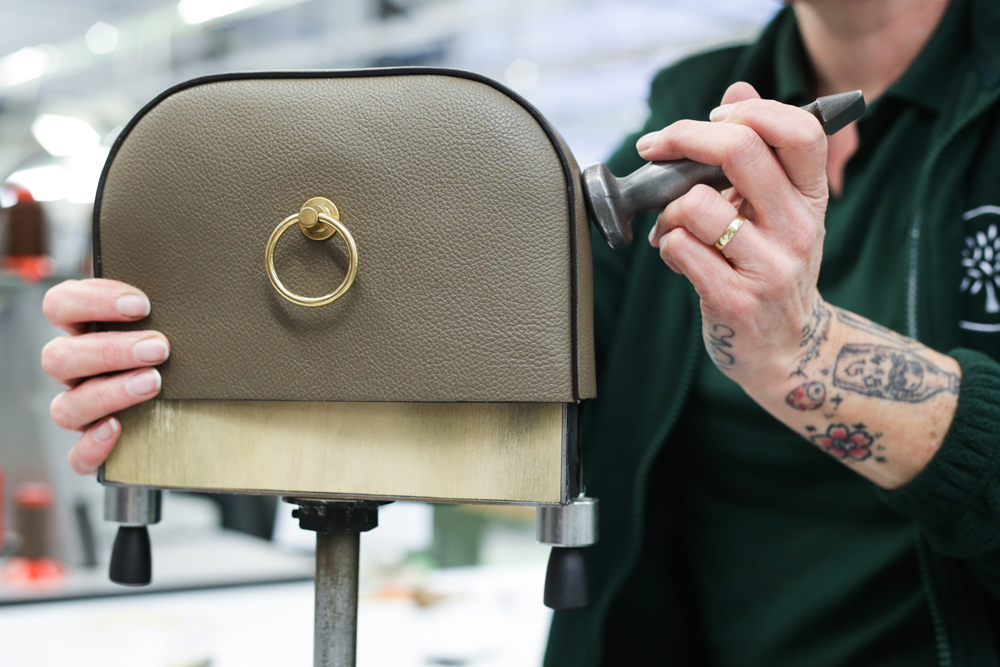 Brands like Mulberry are redefining the meaning of luxury, and it's dumbfounding to think that 50 pairs of hands work across just one bag, justifying the price tag that comes with a designer product as opposed to merely slapping on a label and pulling in some celebrity endorsement. Johnny says he hopes to encourage the younger generation into the business. "They're the future," he says. "We have to think about who will be driving the industry in a few decades time. If we hadn't started an apprenticeship program in 2006 then we would have been at risk of losing our workforce in years to come." Sign us up!
This article originally appeared on i-D UK.
Tagged: