an exclusive first look at a-cold-wall's womenswear line
Fresh from reaching this year's LVMH Prize final, Samuel Ross's cult menswear brand is launching womenswear.
Photography Sara Sani
After working alongside Virgil Abloh — one of fashion's hardest working, most-productive creative forces — for two years, Samuel Ross launched his own creative endeavor, A-COLD-WALL*. Three and half years after it began life as an art project, A-COLD-WALL's distinctly multidisciplinary, narrative-filled vision has seen it evolve into an established fashion house.
Ross has made the rise of his brand look easy, but he has fought tirelessly, both in and out of the spotlight. Like his former mentor and recently crowned Louis Vuitton men's artistic director, the young creative polymath is part of a new generation of designers challenging what fashion can be and dismantling exclusionary luxury structures along the way. After being awarded NEWGEN sponsorship last year, after two shows the brand is already a new LFW Men's favorite. Today, he is in the final round of the 2018 LVMH Prize and we can exclusively reveal he is set to launch a womenswear line. It's a label in a constant state of all-conquering progression. From a single T-shirt sale to a 200-piece fall/winter 18 collection, art installations and furniture releases, organic shape-shifts feel like natural stages in ACW's evolution. It's all part of Samuel Ross and his growing team's masterplan.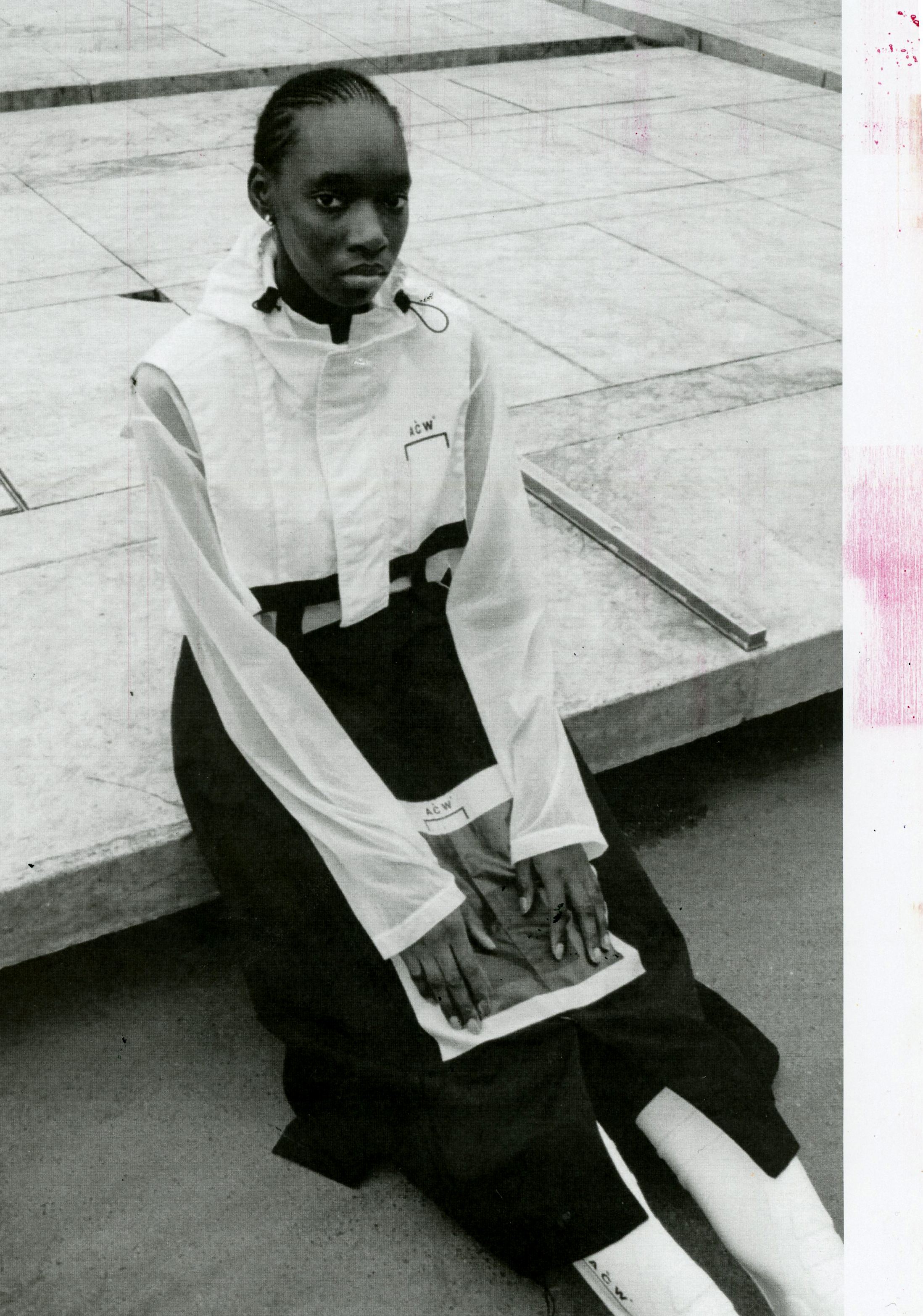 "What inspires me now is the same as what inspired me at the very start of ACW: untold stories of individuals and places, the same hues and moods, these semiotic battles I may be having with myself. It all filters into an understanding of shape, texture and form, sound and iconography — this is where I feel the bridge into luxury, intellectual fashion has connected," he explains.
Although carefully considered and conceptually concentrated, ACW's interdisciplinary output is grounded in the everyday — it's all a reflection of the world around the brand. For spring/summer 18 Samuel juxtaposed school day memories with nine to five office work mundanities, for fall/winter 18 he playfully pitched classical art galleries with construction sites. Both contained pieces that empower the consumer to wear its technical-infused garments in their own way. The interchangeable nature of these "deconstructable" pieces —with wearers able to switch up, remove, and add elements to their outfits as they see fit — is now being taken one step further with the introduction of ACW women's.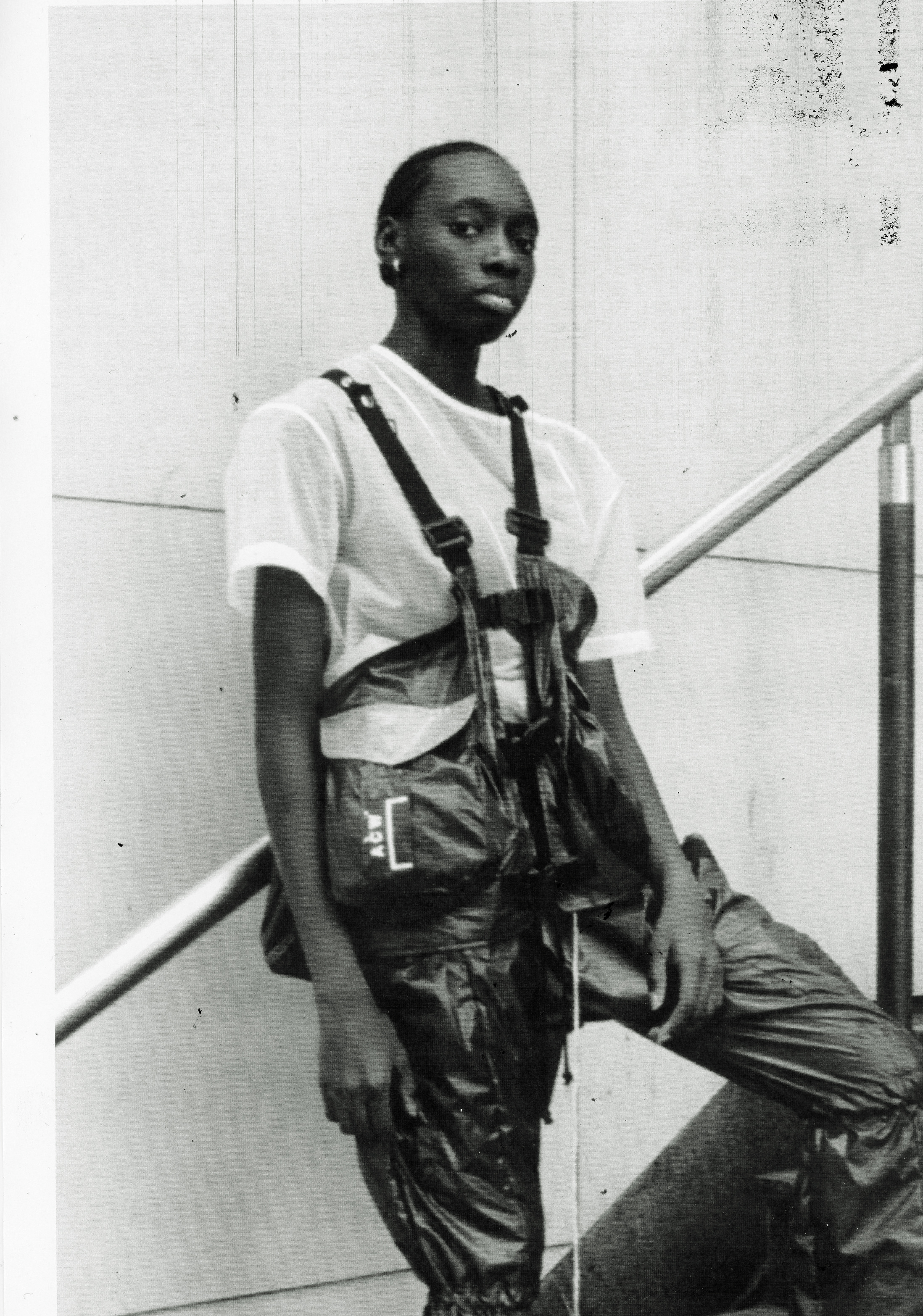 "While we are framed as a men's brand, ACW has always developed by product rather than for gender, that allows us creative freedom," Ross explains. Over the past two years, he's been working on how best to articulate women's clothing without the product or story feeling alien. His answer is the idea of creative a shell of protective clothing that reframes the body into powerful silhouettes — an everyday armor to overcome everything 2018 can throw at you. "There's a clean connection between the men's and women's but not of the same intent and narrative." Keen to turn the page to a new chapter, Samuel shares the Sara Sani-shot editorial, Form, exclusively with i-D. "Sara's work threads together the intimate and intense, while highlighting movement through location — those are details that align well with ACW," Samuel explains.
So what's next for ACW's shape-shifting, media-mixing, ever expanding world? "My focus now is on technicality and quality within clothing," Ross explains. "Access to new resources is exciting because it leads to better product, better storytelling and allows us to take a bit more time to refine and trial ideas." Samuel Ross will continue to provoke, challenge, and push fashion forward.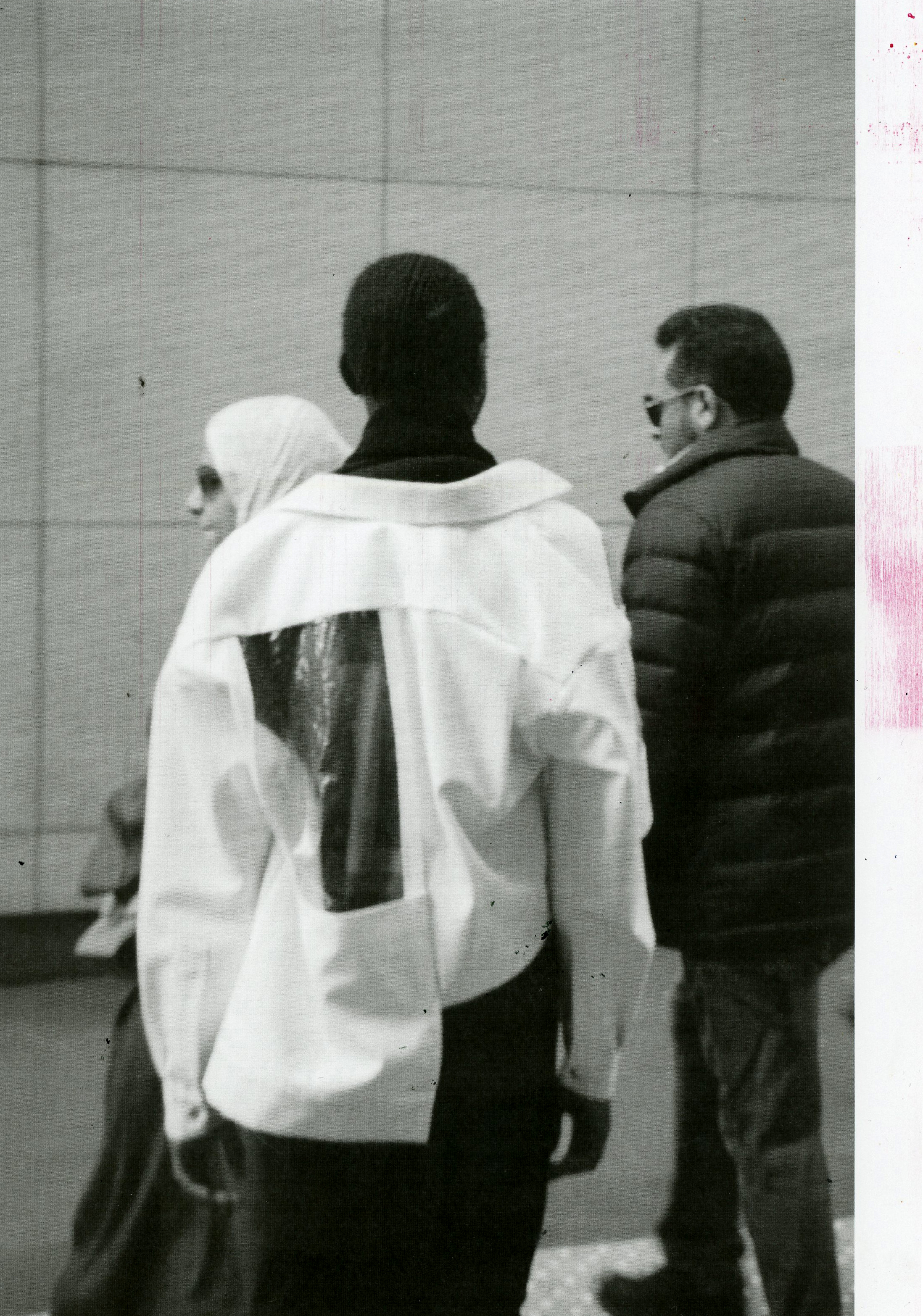 This article originally appeared on i-D UK.