gucci's limited-edition publication pays homage to the gorgeous gory world of dario argento
Follow artist and photographer Peter Schlesinger's lens into the the eerie shadows of Rome on a sightseeing tour of cult Italian horror.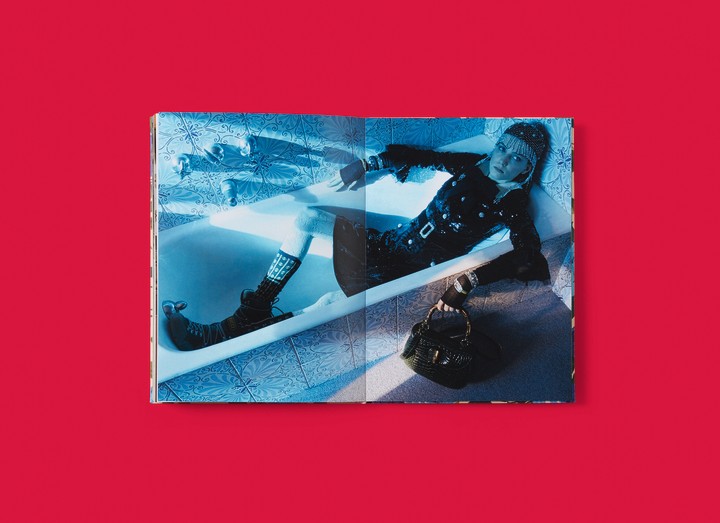 Photography Peter Schlesinger. Image courtesy of Gucci
After Alessandro Michele's far-reaching encyclopedia of references found inspiration in the darkly atmospheric cinematic visions of Dario Argento for Pre-Fall 2018, he called on Peter Schlesinger to retrace some of Italian director's steps before shooting the accompanying campaign at locations featured in three Argento classics, Suspiria, Inferno and The Bird With The Crystal Plumage. After working on the women's and men's lookbooks, he continued to capture his surroundings of models, urban landscapes, nocturnal visions, architectural details and dark interiors. Now, these extra images are being turned into limited-edition publication, Disturbia, distributed by London-based independent publisher IDEA and limited to 1,000 copies.
As the intriguing Roman shoot locations nod to the dark daydream atmospheres of Dario Argento's films, excerpts from the screenplay of Inferno -- the 1980 cult classic written and directed by the renowned Italian filmmaker -- make the homage that bit more obvious, Now, if you're not familiar with this master class of eye-popping visual horror, don't worry, neither was Schlesinger before this commission. "I'd never seen any of them (his films), because they're not that well known here," the LA-born artist and photographer recently confessed to American Vogue. As research, he watched one or two. "They are very emotionally controlling," he explained. "I only had to watch a few scenes to get the colours, the feeling… that sense of nervousness." He nailed it.