the petra collins starter pack
As she shoots SZA for the cover of i-D, we meet the photographer beloved by everyone from Ryan McGinley to Cardi B.
There's a funny dichotomy to the photography of Petra Collins. Youthful, modern, yet shot entirely on 35mm, her work is both neoteric and nostalgic: film photography for the digital generation. Shoot it, scan it, upload it. Rising to prominence as curated Instagrams and Tumblrs became sacrosanct visual references for young, creative kids; her distinct, kaleidoscopic aesthetic came at a time when many craved a fresh perspective. Landing her own Gucci campaigns, numerous famous friends and collaborators, and nearing a million social media followers in the process, she's won acclaim akin to that of her celebrity subjects. But Petra's presence as a young, female photographer from suburban Toronto means so more than transitory Insta-fame.
"Girls would come up to me on the street and be like, 'Your photos kind of changed my life,'" Petra says on the phone from New York, the week her i-D cover story with SZA hit newsstands. When asked what she thinks it is about her photography that resonates so well with young women, she's quick to point out the fact that she is one herself. "I mean, just the fact that I'm a young woman creating images, the fact that I get to show my perspective through imagery when so many images we see and consume were made from one angle — an old, white, male angle. It's exciting because you get to a point of exhaustion where you're like, 'I can't see my story being told by someone else.' Growing up, images of teenagers or young women weren't created by them, so to finally see that change is refreshing and exciting."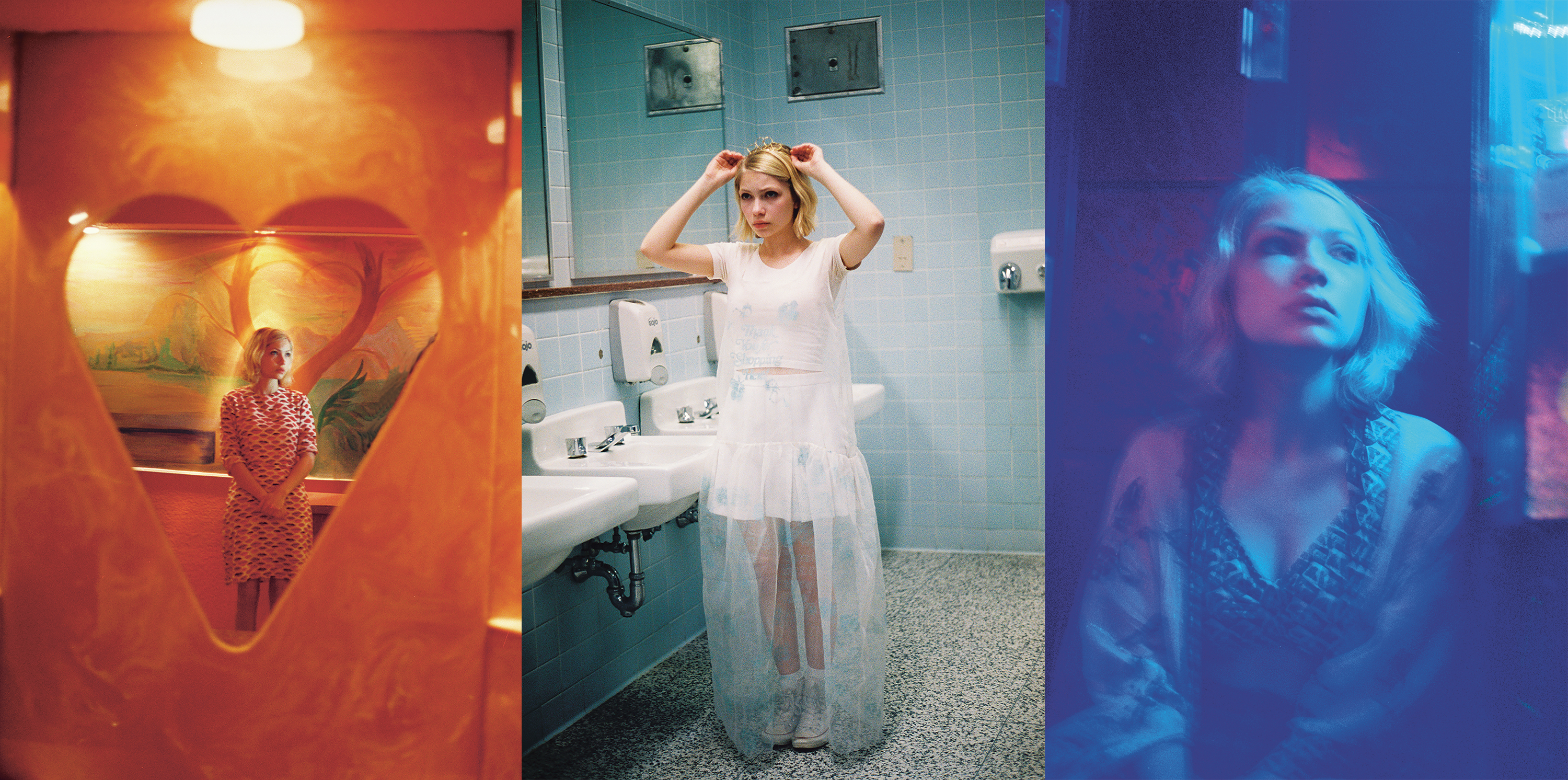 Even in 2018, there is still a lack of support for young female photographers within the fashion industry. To Petra, this is what she perceives as a fixation one particular style. "I'm obsessed with Harley Weir, but I haven't been so excited by anyone new recently. In fashion I feel like everything has been quite dull. I see a lot of people moving into one aesthetic — it's very clean, which is so strange because in the time that we're living in you'd think it would be radical, but I feel like we've moved into something that's like, very clean and sterile and kind of boring."
Petra started her ascent to the top about five years ago. She dropped out of university and moved to New York City, but having her own blog growing up was invaluable in gaining attention. "It was all because of the internet really. I was lucky enough to grow up in the age of Blogspot. Tavi [Gevinson] had a blog. I started a website with my photos, and when I was 18 started an online art collective for women, that was a platform that just took off…" Soon she began working with Tavi's online magazine Rookie, VICE, and before long was shooting for major fashion magazines. "i-D was one of the first magazines I shot for. We went around Tavi's hometown and shot in all the places that she loved. They are some of my favorite photos ever." The shoot, which took place without a stylist or crew, marked the beginning of Petra's meteoric rise.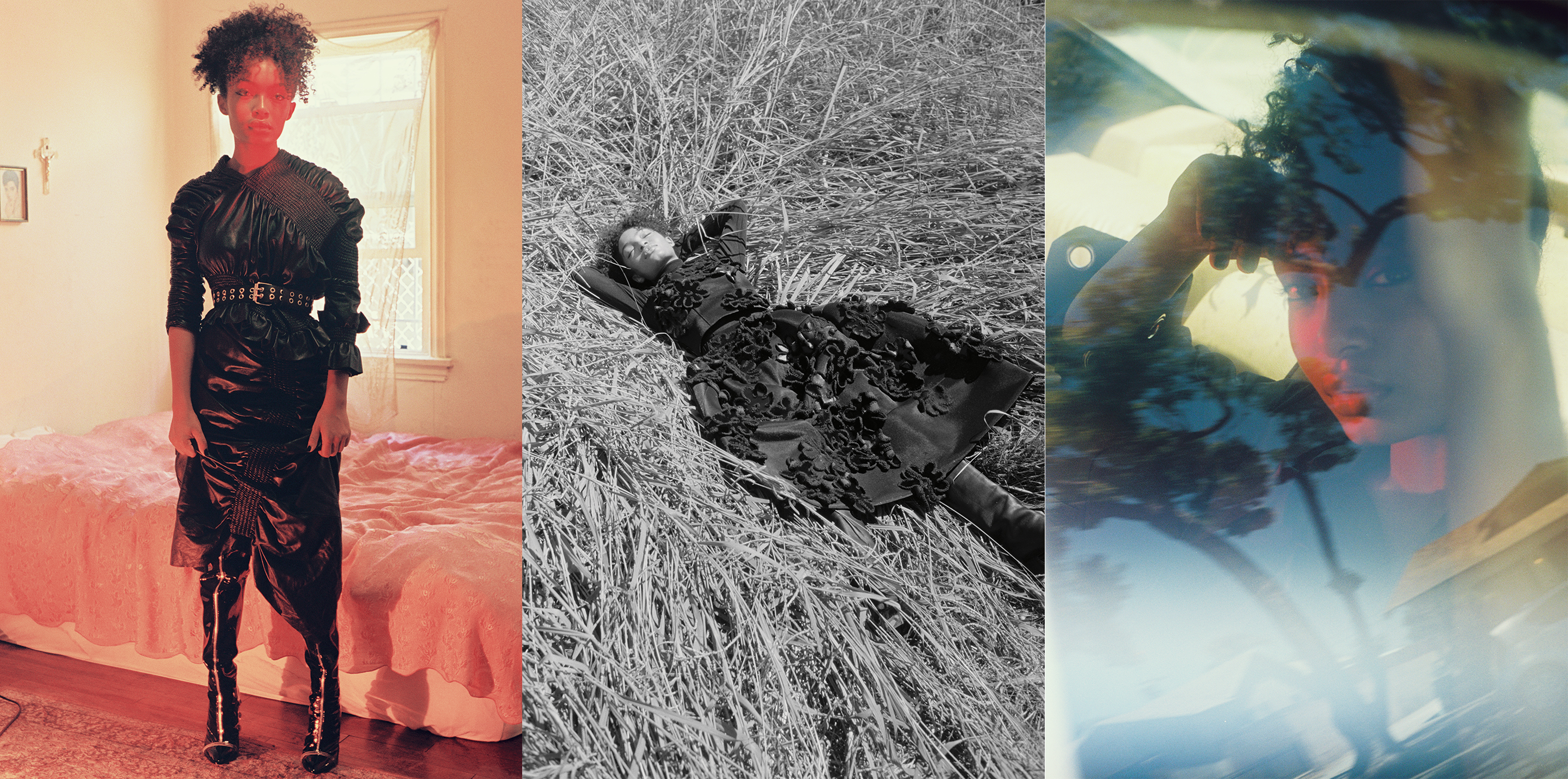 She soon captured the eye of Gucci creative director Alessandro Michele, starring in and shooting multiples campaigns for the Italian fashion house, as well as walking in its Milan Fashion Week show. But there's something beyond this success, and the unique visual language she's developed, that resonates with young kids so much. "What freaks me out is girls or women only seeing one side of my career and being like, 'Oh she gets to be in Gucci campaigns and that's so fun.' I want to make sure that people know that my life isn't frolicking in a lake in Gucci. Which is also depressing, but I do still experience self-hatred. When you suffer from mental illness... that's the conversation I want to keep going in my narrative. It's always hard, body image is a constant battle and it's something that is never-ending. It's actually very hard being in front of a camera. I had very bad body dysmorphia from the age of 15 to basically now and it's really hard to still have that and to still have your photo taken and to be like, 'Hey, I still don't love myself,' but also with that I try to make sure that I, in any interview I do or whatever I say, I want to make that obvious."
It is perhaps this self-awareness, honesty, and understanding that lends itself so well to photographing some of the biggest musicians right now: SZA, Cardi B, Frank Ocean, to name but three of late. "Shooting SZA for i-D was so awesome. It's funny 'cause her and I have known each other for a really long time and have been wanting to work together. We've been looking for the most special thing we could do together. Shooting her for the cover of i-D, that was so special for us both. She's very open about the fact that she's a young woman, figuring her shit out."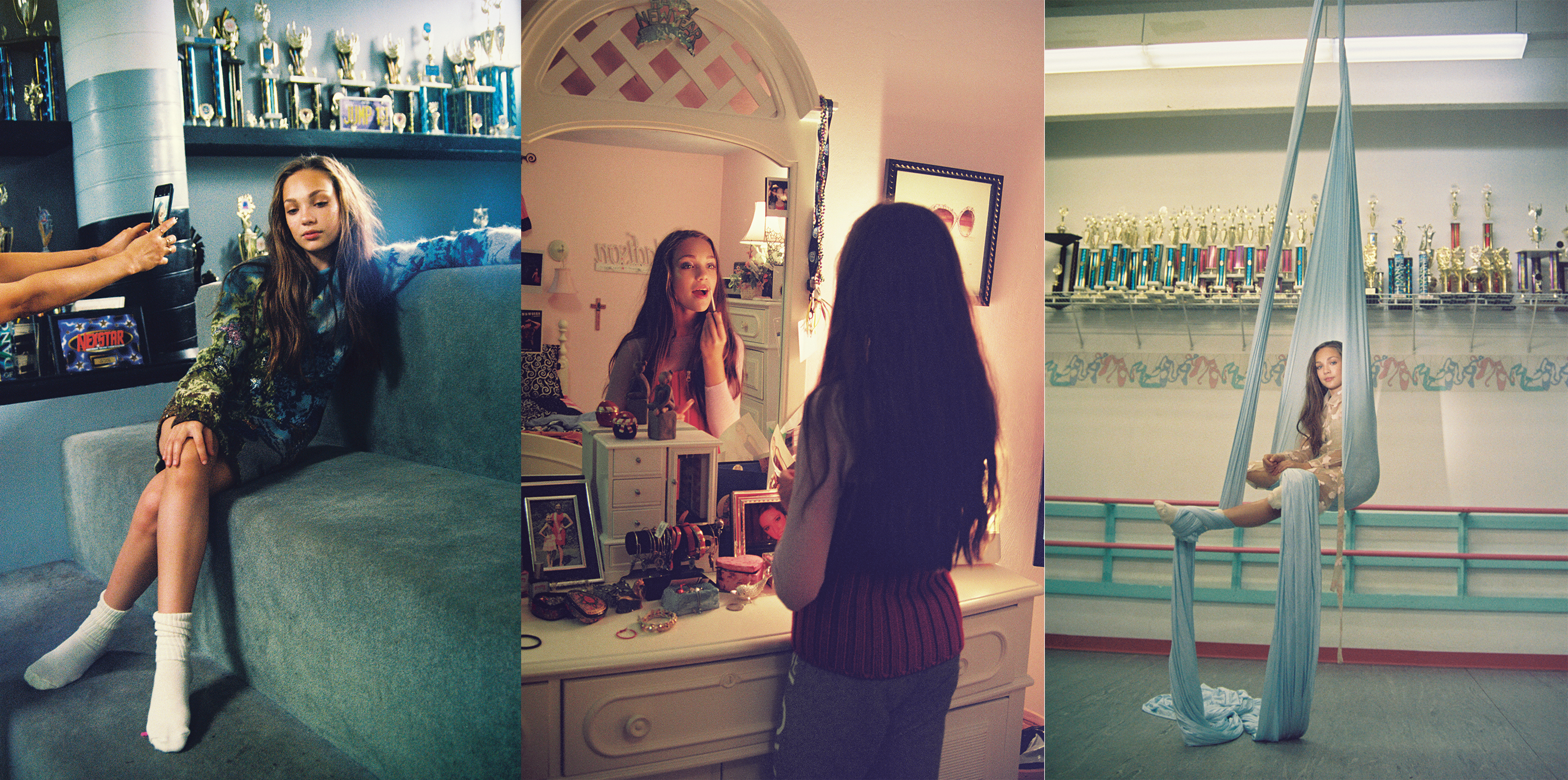 "Cardi is kind of the same, but she just does not give a fuck about what anyone thinks about her. Cardi, straight up to me, when I sent her the first cut of "Bartier Cardi" she was like, 'I don't love it, I need to see more of myself in it', and I was like, 'That's fucking awesome that you can tell me that.' It's cool that neither of them take on this submissive role when I'm shooting. It's an exchange of equal power. With Frank, my sister and I are always just like, 'What happened that he can make such intensely emotional, beautiful music?'"
At a mention of the "Petra Collins starter pack meme" that includes the line, 'do you ever listen to Channel Orange?' Petra breaks into laughter. "Oh my god, it's so good right? That actually was the best birthday present. It's me, anxiety medication, Frank Ocean, Fiji water, and then my comment. Anna [Petra's sister] laughed so hard one day, we were driving in the car and I was like, 'Have you ever listened to Channel Orange?' She was like, "Petra, who the fuck do you think I am?"
This article originally appeared on i-D UK.