janelle monáe identifies as a pansexual 'free-ass motherfucker'
The radical artist drops her visual album 'Dirty Computer' tomorrow.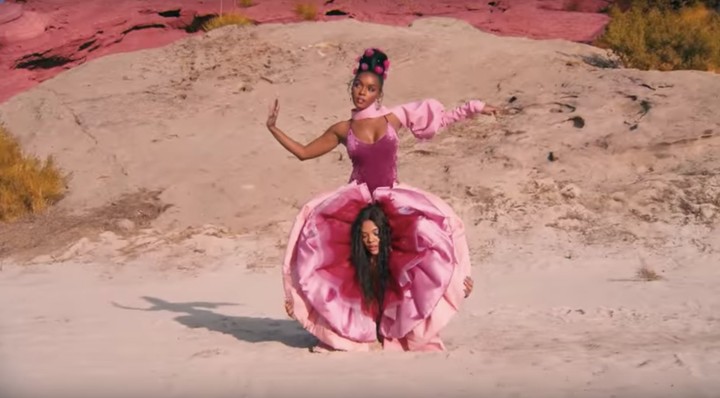 Still via YouTube
Ahead of the release of her album Dirty Computer tomorrow, Janelle Monáe has explicitly confronted rumors about her sexuality, and with the best quote ever. "Being a queer black woman in America," she told Rolling Stone today, apparently taking a deep breath, "someone who has been in relationships with both men and women – I consider myself to be a free-ass motherfucker." Monáe had previously identified as bisexual before reading up on pansexuality. "[I] was like, 'Oh, these are things that I identify with too.'" she added. "I'm open to learning more about who I am." We are too.
Monáe also spoke about the androgynous, Afrofuturistic look she's become synonymous with since dropping her first album, The ArchAndroid, in 2010. "I felt like I [didn't] look like a stereotypical black female artist," she said. "It had to do with the fear of being judged." Looks like that fear is finally being overcome. After taking a five-year break from music to pursue acting, Monáe recently returned to music with "Make Me Feel" and "Django Jane" — bisexual and black excellence anthems that saw her former sci-fi alter ego, Cindi Mayweather, take some time out. And earlier this month, Monáe dropped an empowering self-love video called "PYNK," rolling through the desert in full-blown vagina pants and giving birth to Tessa Thompson.
"PYNK is a brash celebration of creation. Self love. Sexuality. And pussy power!" Janelle said of the no-fucks feminist epic. Something says Dirty Computer, which includes "Make Me Feel," "Django Jane," "PYNK," "I Like That," is going to be quite the empowering, autobiographical adventure.