new label poster girl celebrates 90s nostalgia with a futuristic twist
We ask founders Frankie Capper and Tash Somerville five all important, life or death* questions.
|
19 September 2017, 11:14am
*sort of
Frankie Capper and Tash Somerville are self-styled country grrrls with a penchant for fashion. Candy-coloured, sparkly, @Popculturediedin2009 cutesy kinda fashion, to be precise. After graduating in Central St. Martins in 2014, the pair decided to spread their wings and train at various fashion houses across the world -- Christian Dior and John Galliano in Paris, Alexander Wang in New York and Jeremy Scott in LA, between them. Realising that teamwork really does make the dream work, they returned to London to set up their very own brand, POSTER GIRL. Celebrating 90s and 00s nostalgia with a futuristic twist, POSTER GIRL has grown rapidly since its launch in March earlier this year, attracting attention from cool girls everywhere from Rina Sawayama to Jazzelle Zanaughtti.
Sticking to a monochrome palette of black and silver, and made entirely out of chainmail, their first collection, Series 1.0 took its cues from the 00s fetishisation of 70s disco. Think the iconic diamante dress worn by Paris Hilton on her 21st birthday, then copied by Kendall Jenner at her 21st bash, only reimagined in delicately constructed chainmail. For their latest collection, Series 1.1, Tash and Frankie looked to the late Zaha Hadid's architectural fluidity, reimagined through a Barbie Girl aesthetic of bubblegum blues, violet creams, and candyfloss pinks. As an homage to Hadid, the girls used the architect's iconic space The Roca Gallery as the background for their lookbook. As they launch Series 1.1 today, we ask the dynamic duo five all important questions.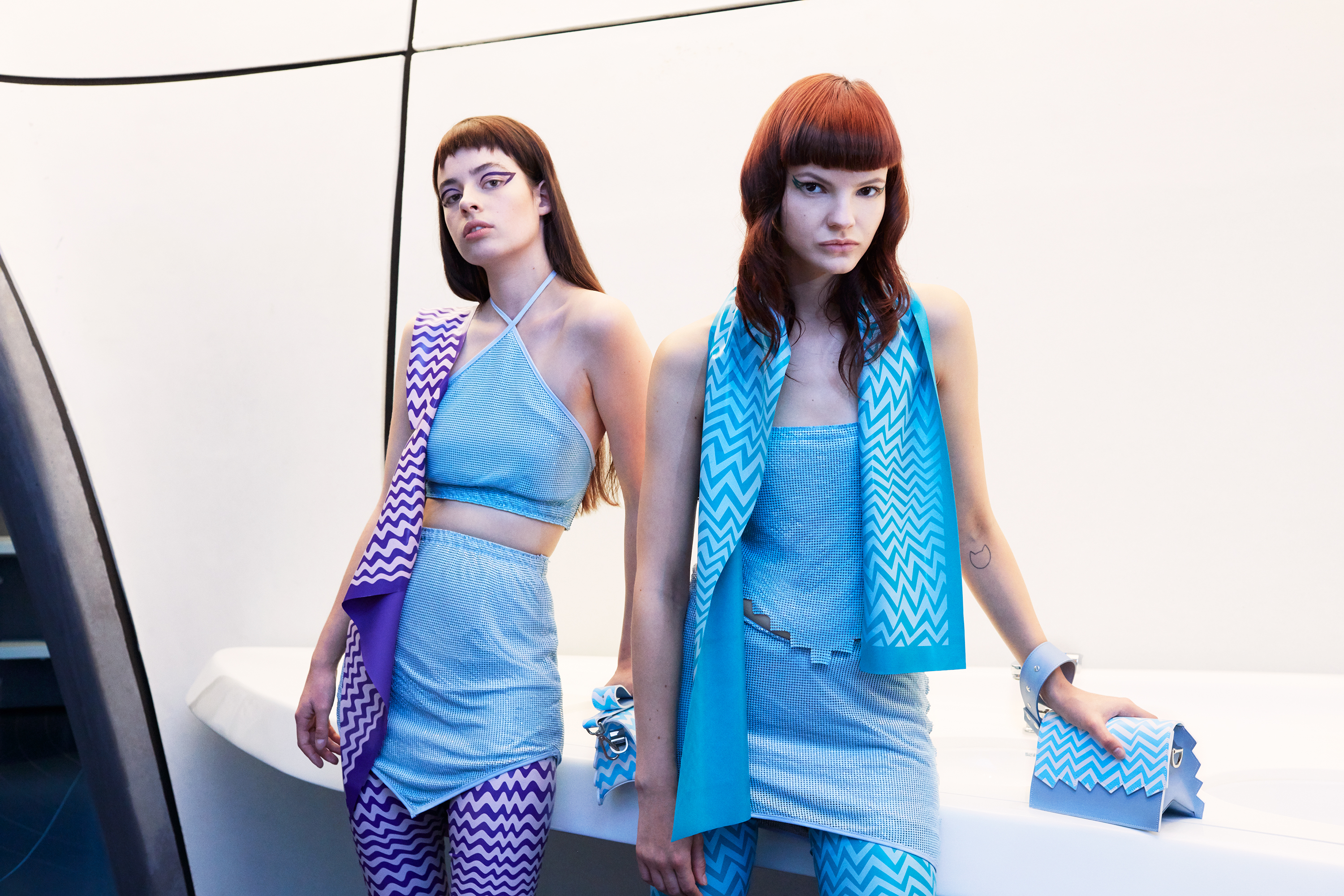 1. What's your earliest fashion-related memory?
Tash: Probably receiving the most random mismatch of second hand clothing from my Polish grandma every Christmas. She always got it so wrong but I think secretly I looked forward to it every year.
2. Growing up which posters did you have on your wall?
Tash: Oh jeez...this is awful but Orlando Bloom as Legolas in Lord of the Rings, I think it was his hair.
3. Who is the ultimate Poster Girl?
Frankie: Valentina Tereshkova, the first woman who went up to space… I don't think she would be into our clothes though.
3. Britney or Christina?
Tash: Madonna
4. Paris or Nicole?
Frankie: Paris!
5. Finish this sentence…
Frankie: If I weren't afraid I would… Go on Naked & Afraid (If you haven't watched it, don't).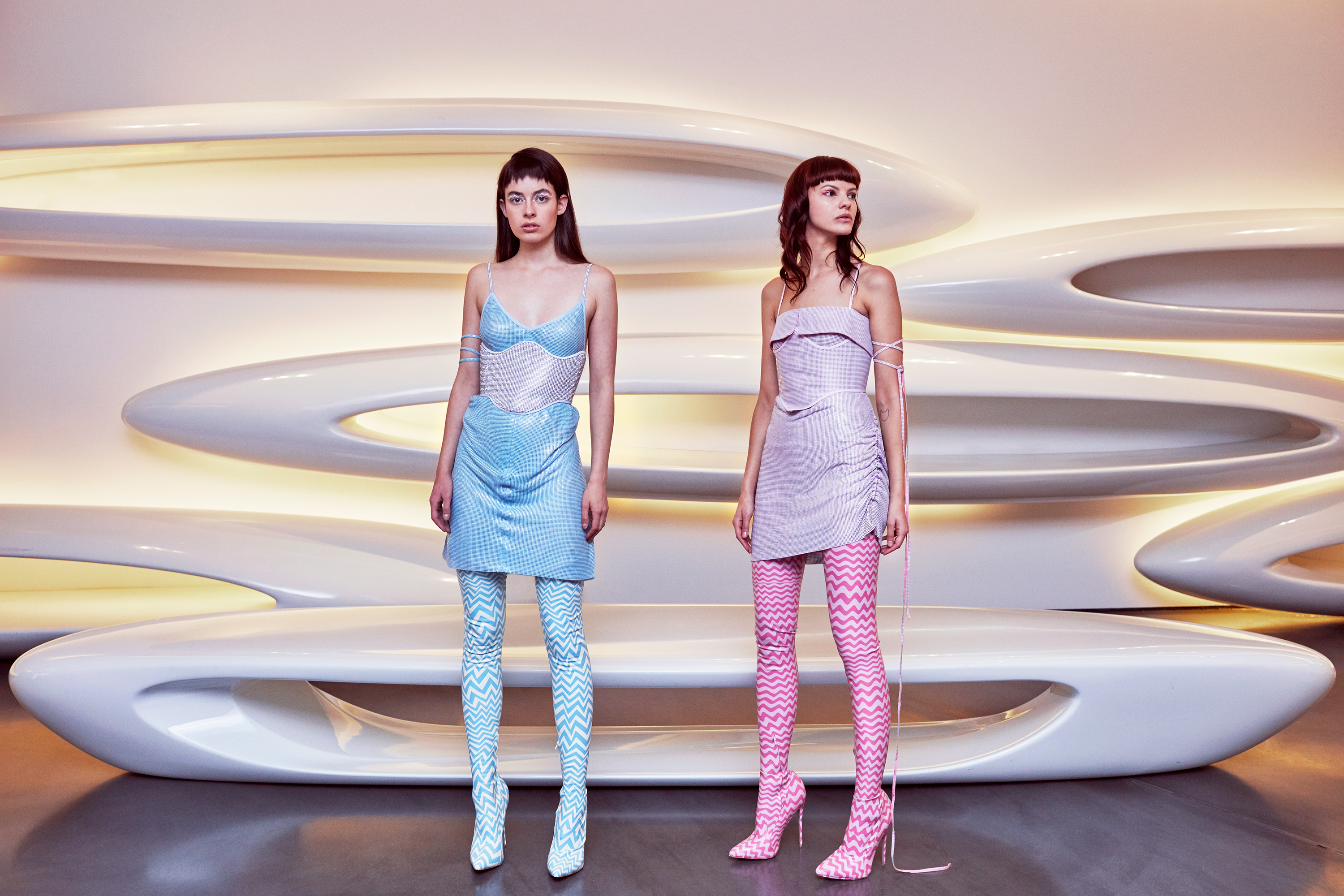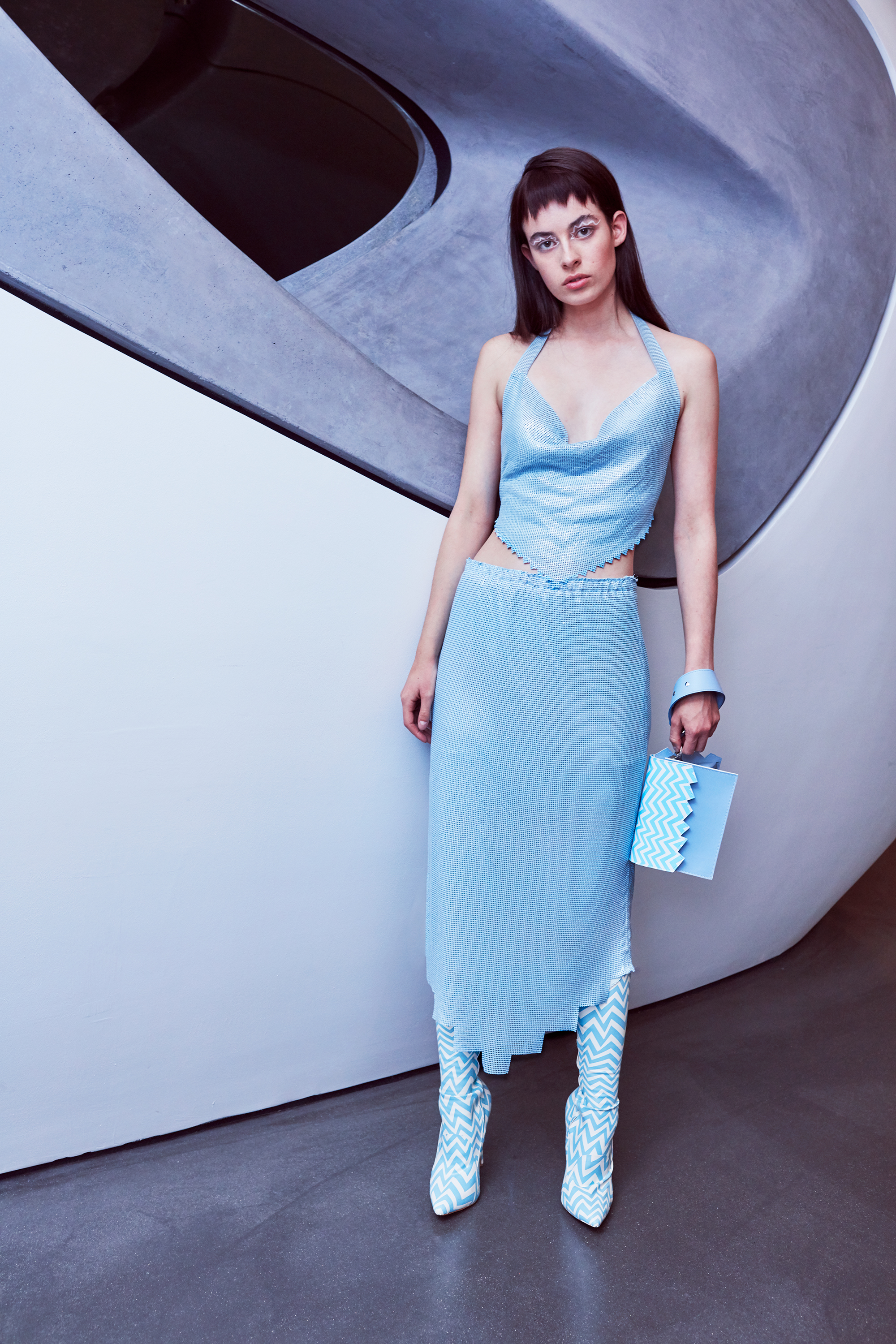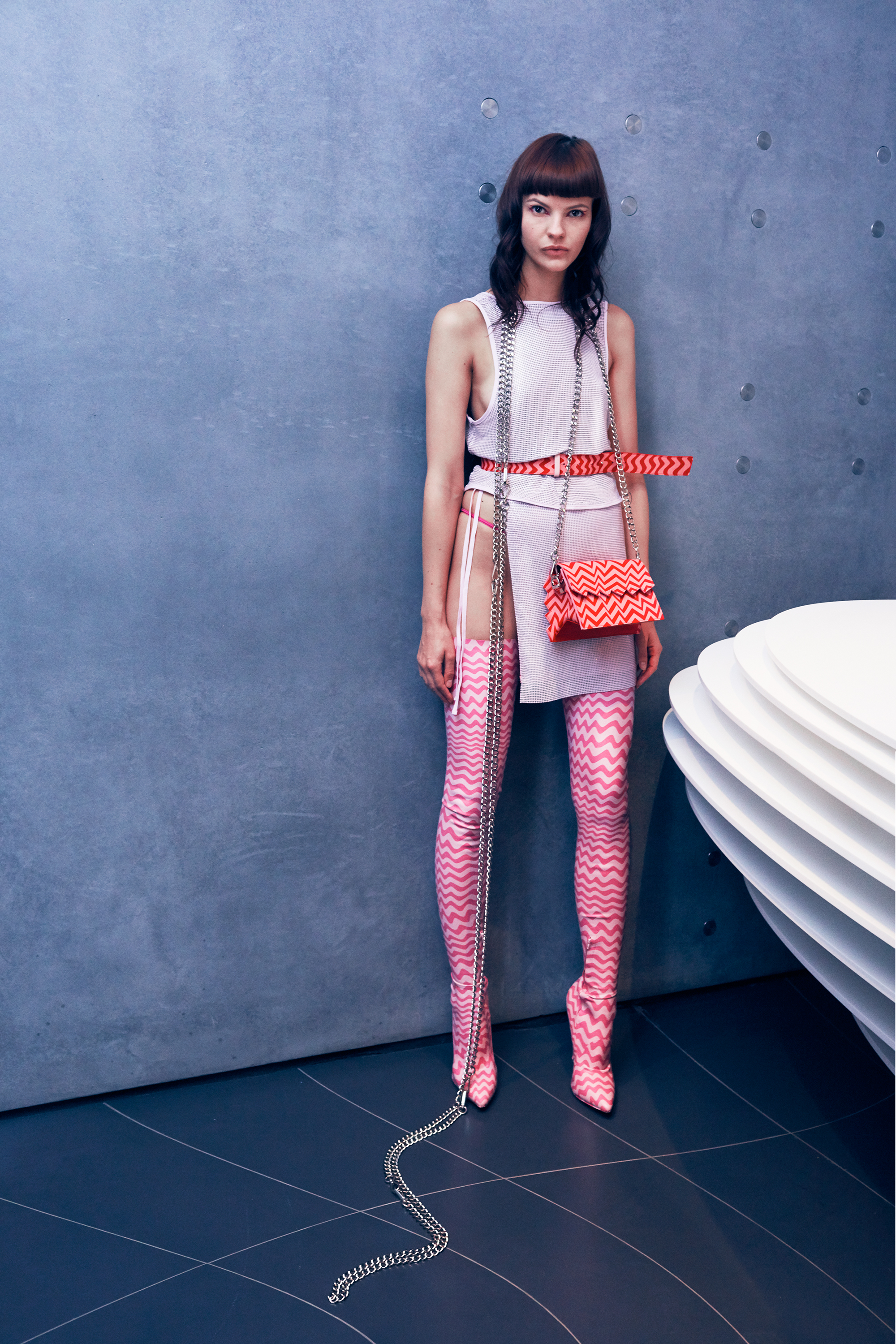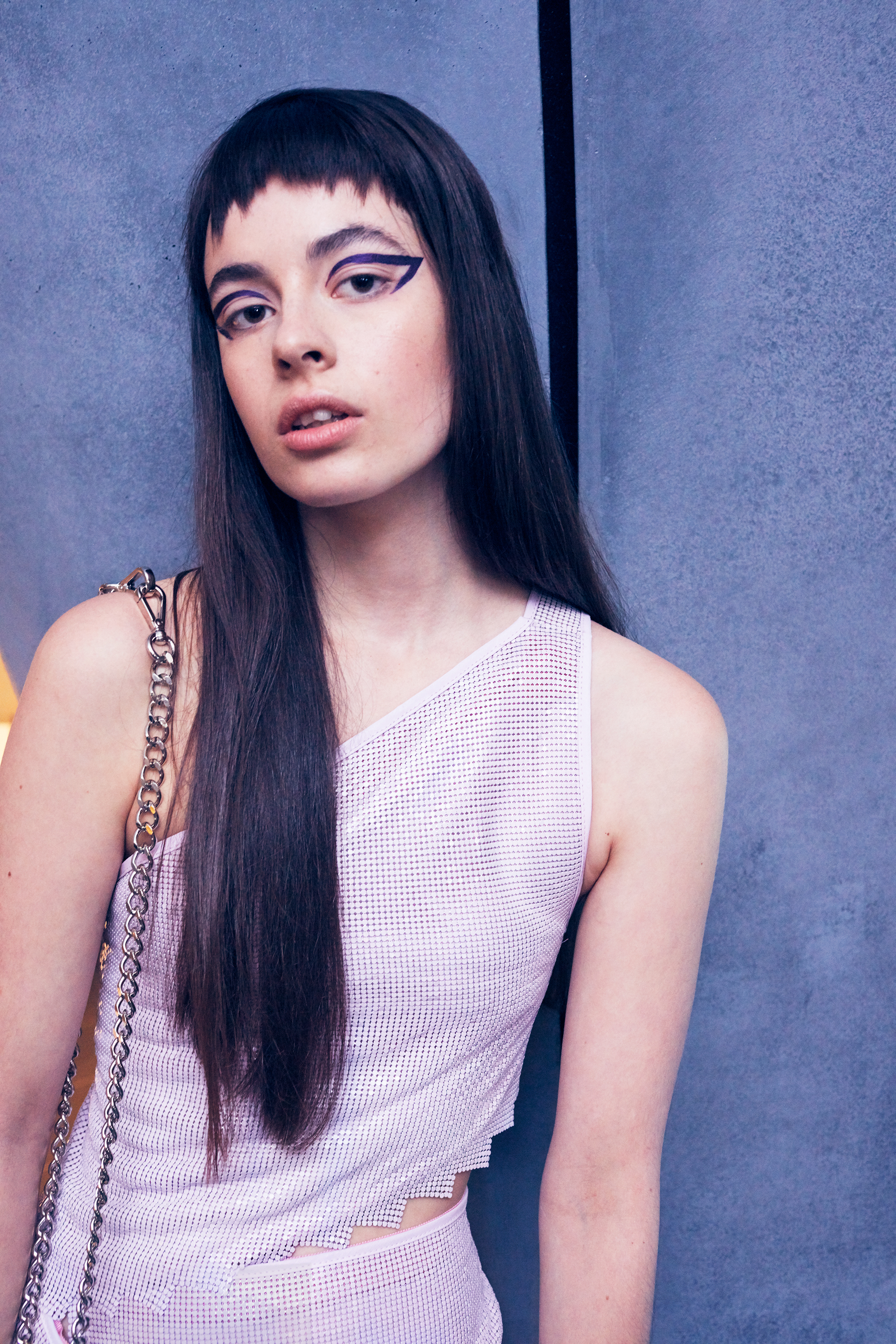 Campaign photography Amber Grace Dixon. Make-up Marie Bruce, Hair Stefano Forcina, Models Charlotte Rose and Lena-Marie Zochmeister. Special Thanks to Zaha Hadid Architects.