cardi b's bodak yellow might score her a meeting with christian louboutin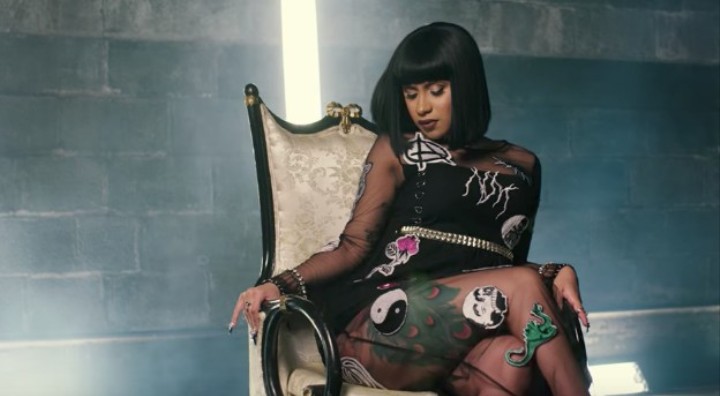 Cardi B in 'Bodak Yellow'
Cardi B's Bodak Yellow hit No.1 on the Billboard Hot 100 last week, making her the first female rapper to score the top solo spot since Lauryn Hill in 1998, with (Doo Wop) That Thing. Now the rapper's single may have just landed her an invitation to meet the man behind the Louboutin.
One of the most popular lines from Bodak Yellow, "these expensive, these is red bottoms, these is bloody shoes," references the iconic Christian Louboutin red-soled shoes (duh). Kanye West, Drake, Future, Migos, Soulja Boy, Rae Sremmurd, Ty Dolla Sign, Rick Ross, and, well, everyone has referenced the crimson soles in their work, but Cardi might be the first to win over the designer himself with a single line.
Speaking to the New York Times, Christian Louboutin said he was familiar with the lyric. Well, sort of. "She's a rapper? This 'Yellow' song?" he asked as he waved his hands around, mimicking the length of Cardi's bob in the film clip. Though he confessed he's "not a big rap person," Louboutin is already a fan of Cardi, as a former dancer.
The designer mused "[it] comes back to some of my origins. The first shoes I ever designed were for showgirls, people on stage," a reference to his time interning at Paris' cabaret music hall Folies Bergère. "Showgirls have a kind of attitude — they're driving forces." You heard the man.