Photography Mitchell Sams
luar pays homage to death drops in a decidedly ballroom collection
The who, what, where and why of Luar autumn/winter 18.
|
07 February 2018, 1:04pm
Photography Mitchell Sams
Who
Raul Lopez, the designer who cofounded Hood By Air with Shayne Oliver. With Luar he presents deeply felt, political collections based around his experiences coming up in the ballroom scene in New York. Luar's been showing in various forms for a couple of years, but this outing felt like a strong continuation of the ideas he put forward in his first full women's show for spring/summer 2018, replete with a deafening soundtrack familiar to anyone into vogueing (even if just on YouTube) by DJ Bebe. You might have seen Rihanna stomping around in one of his oversize, off the shoulder dress/coat hybrids, or Venus X in his fish coat.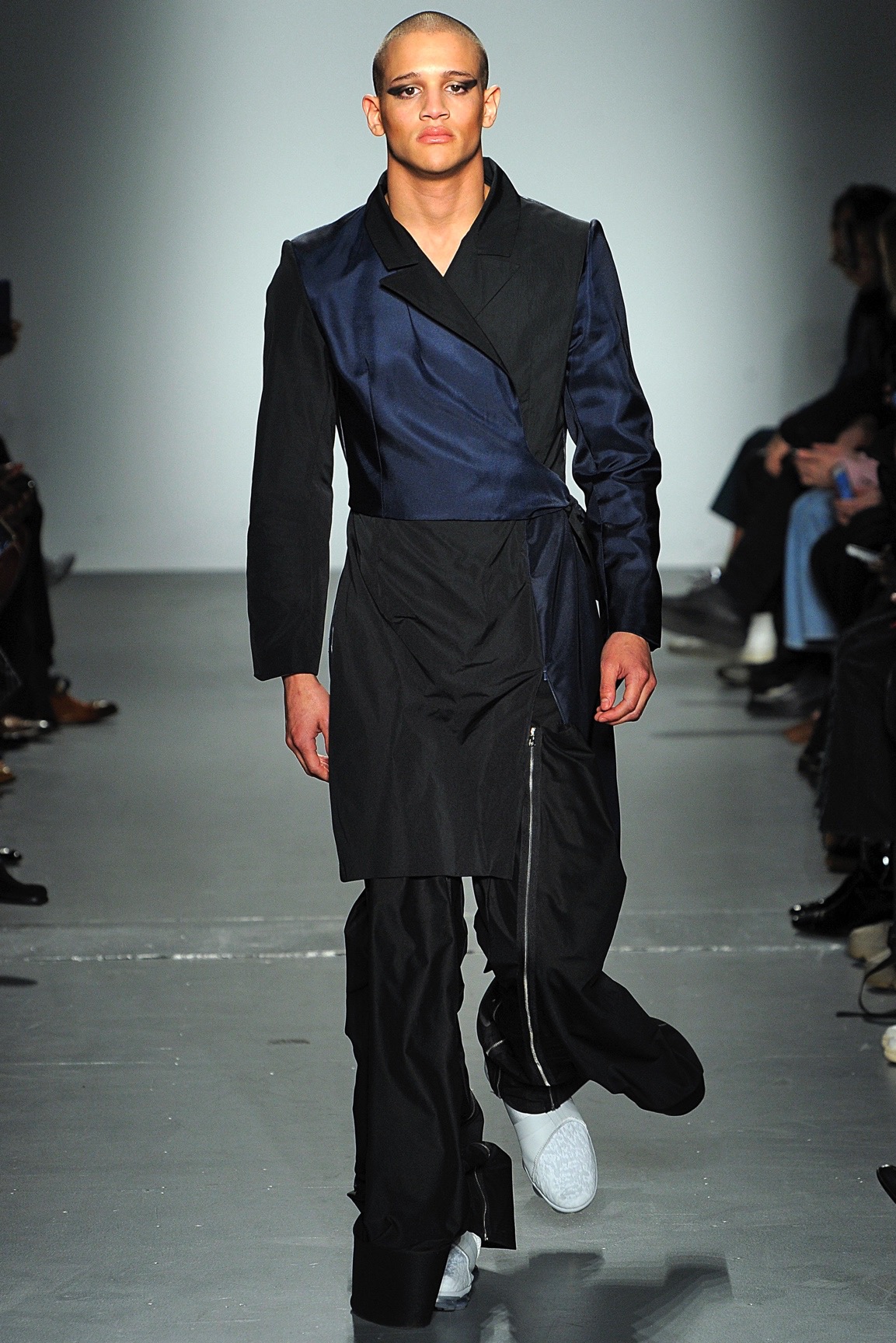 What
Raul said he was looking at his past, which was apparent from the reimagining of those huge JNCO jeans that used to be all the rage -- remember those jeans in the 90s that had 40" leg openings? These were paired with coats that looked like they'd been made from several leather jackets spliced together, transparent boxy, dresses, and a standout piece involving a beautiful leather trench with two huge diamante earrings on the front. Throughout, the motto Feminine Destruction appeared -- further enquiries reveal that she's an incredibly genius Voguer (you should watch her videos ASAP, especially this particularly dramatic chronicle of her death drops).
Where
New York! Raul is a sweet child of the city.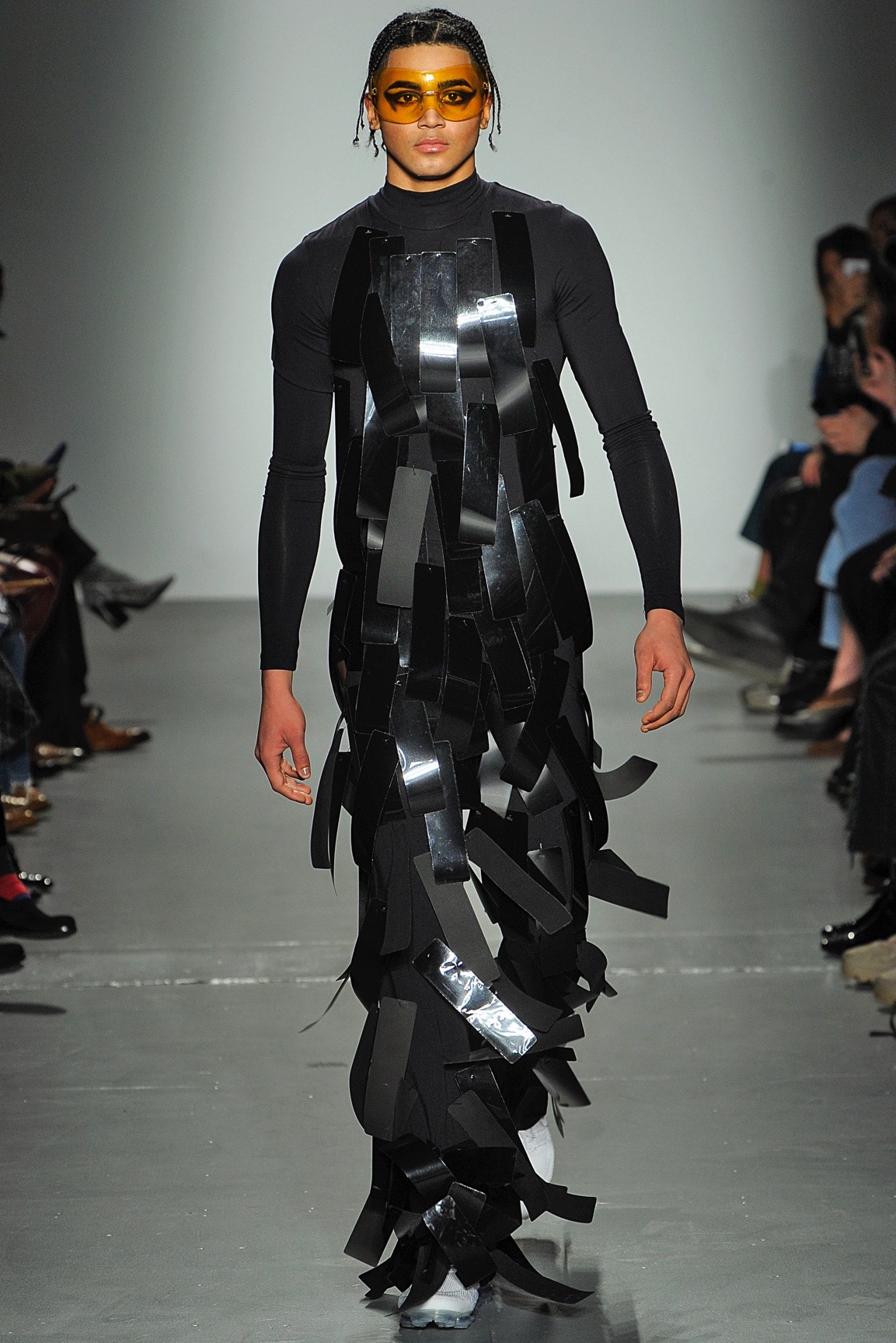 Why
If you want to walk the streets feeling fierce and runway-esque, Luar is the label for you -- what could be more fierce than a wide legged leather suit with enormous bug eye sunglasses and a tight as hell up 'do? Not much basically. Feminine destruction indeed!
Credits
---
Photography Mitchell Sams