Photography Mitchell Sams
fendi collaborated with insta-collagist @hey_reillydd
Alongside what Silvia Venturi Fendi described as "a romantic uniform for a strong and powerful woman of today," Fendi collaborated with the Glasgow-born graphic and new media artist as sportswear collided with luxury fashion.
|
23 February 2018, 11:30am
Photography Mitchell Sams
This article was originally published by i-D UK.
After first working with Insta-collagist @hey_reilly for its monogram-mad fall/winter 18 men's show, the Rome-born luxury house opted to use its most striking element across its ready-to-wear womenswear and accessories. Fendi met Fila. This hint of sportswear — elevated, of course — provided a modern contrast to Fendi's own monogram which was very much front-and-center throughout, the elegant tailoring, exquisite craftsmanship, new it-bags — the collection saw the debut of the Double F bag and a new unstructured Peekaboo X-Lite bag. "For a romantic uniform in a women's world," is how the show notes introduced the collection and this statement was echoed throughout the show, from Meghan Roche opening in a wipe-clean Prince of Wales check coat through to Adwoa Aboah gliding past in a cape and, in its own way, this collaboration too.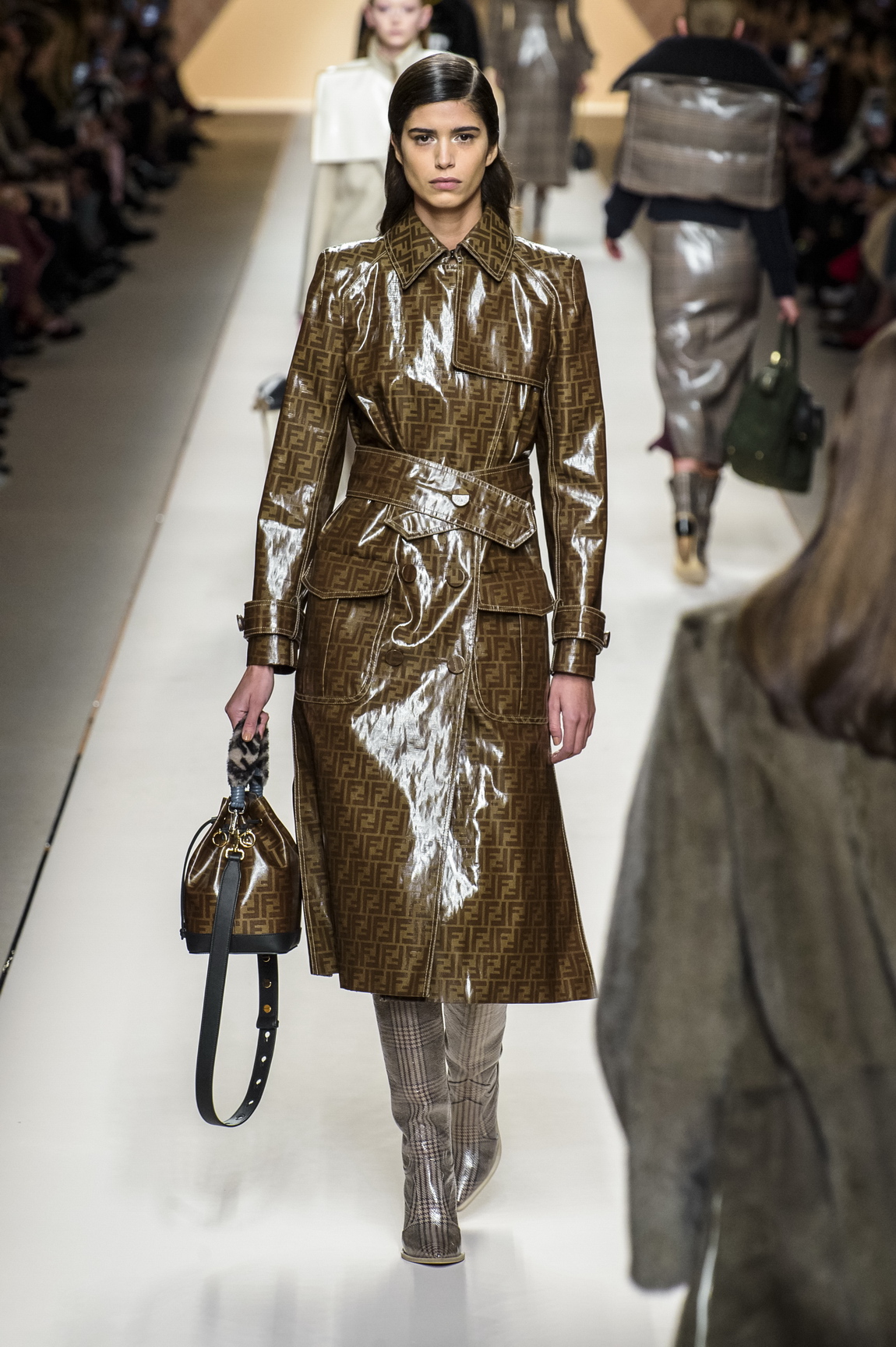 After Fendi men's enjoyed fun and fruitful creative coming togethers with Sue Tilley and John Booth, the Insta-collagist caught the house's eye after he posted a mash-up of its logo with Fila. "When they first messaged, I thought they wanted to sue me but then it was like winning the lottery because they gave me an open brief to just go berserk with the logo," he explained backstage last month. Here, he was just as shocked to see his work emblazoned across the chests of Kaia Gerber, Rocio Marconi, and Loane Normand catwalk. "I'm beyond flattered, I'm stunned, I'm utterly delighted," @hey_reilly excitedly explained in an Instagram post after the show. I'm just so happy that some of my work — that was made in the spirit of fun for lols likes and sharing — should end up in the real world being seen by Karl Lagerfeld let alone made part of the Fendi collection." Too cute.
Credits
---
Photography Mitchell Sams