andré 3000's new sneakers are inspired by his early classroom sketches
The Tretorn Creative Director is going old school.
|
01 February 2018, 11:21am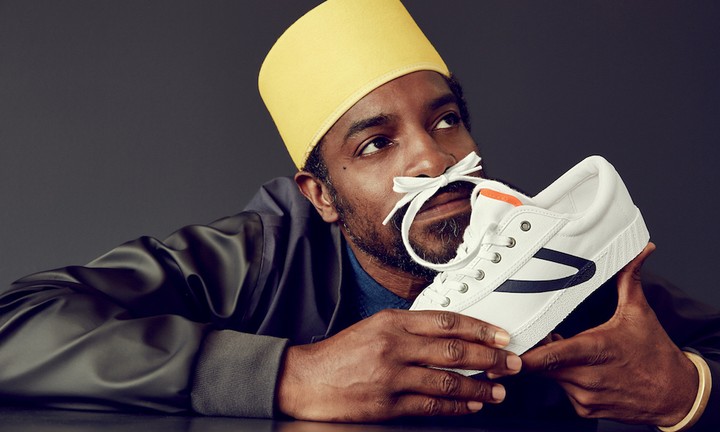 Image via
It seems there's not a lot André 3000 can't do. Right now the rapper, actor, record producer and current creative director of Tretorn, is gearing up to release the latest sneaker drop as part of their "I André Benjamin will not draw in class" capsule.
Juggling other creative projects like his soon to come sci-fi film with Robert Pattinson and Mia Goth, the old OutKast member has hand-sketched designs, with influences dating back to his customised-Tretorn sneaker days in high school.
The story goes that André, who grew up in Atlanta, used to draw his own versions of the white canvas sneakers in class. Now these doodles - over 15 sketchbooks worth - have become the inspo for his collab . With styles for men and women, there are six designs from preppy low-tops to street inspired high-tops. So, whether you like your shoes understated or bold, Big Boi's best bud has you covered.