Symonds Pearmain, autumn/winter 17 Haute Militaire
these four designers are about to take fashion week by storm
Fashion East have just announced their next line up and it's a knockout.
|
02 February 2018, 5:07pm
Symonds Pearmain, autumn/winter 17 Haute Militaire
Fashion East have just announced the four designers in this year's line up, and they are certainly giving the Wests a run for their money in the style stakes. The well-deserving lot are as follows: ASAI, Charlotte Knowles, Supriya Lele and "special guest" Symonds Pearmain.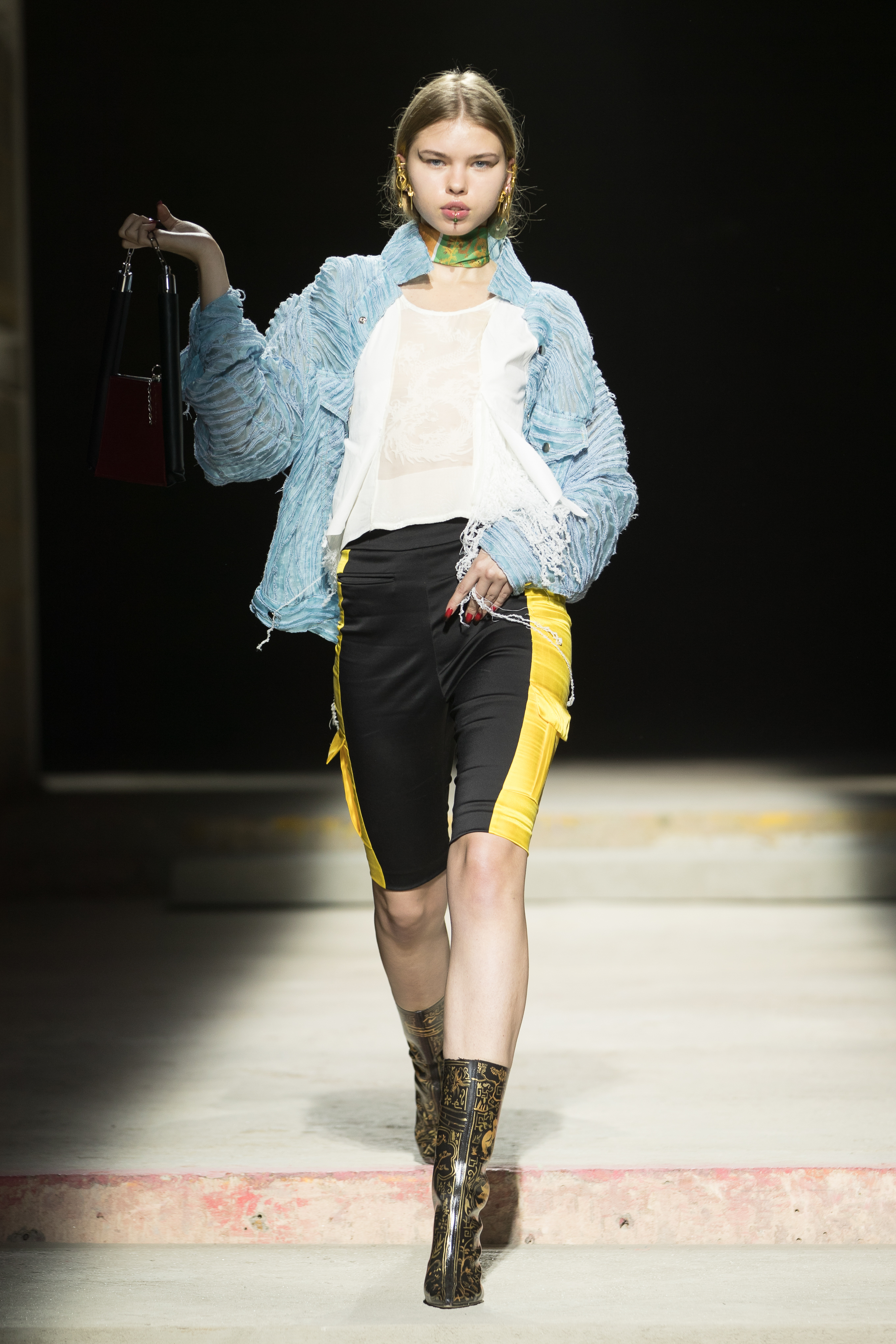 "This may be our most provocative and definitely my favourite line up ever," founder and director Lulu Kennedy says. "Each talent has a unique cultural and intellectual perspective visible in their work, they are informing and moving industry conversations forward." Indeed they are. ASAI is the label from London-born-and-based designer A Sai Ta, whose CV is stacked with a BA from Central St. Martins, experience at the The Row and being headhunted by Yeezus himself. The designer draws on his British-Chinese-Vietnamese heritage to create multi-textured clothes that screw with our notions of perfection.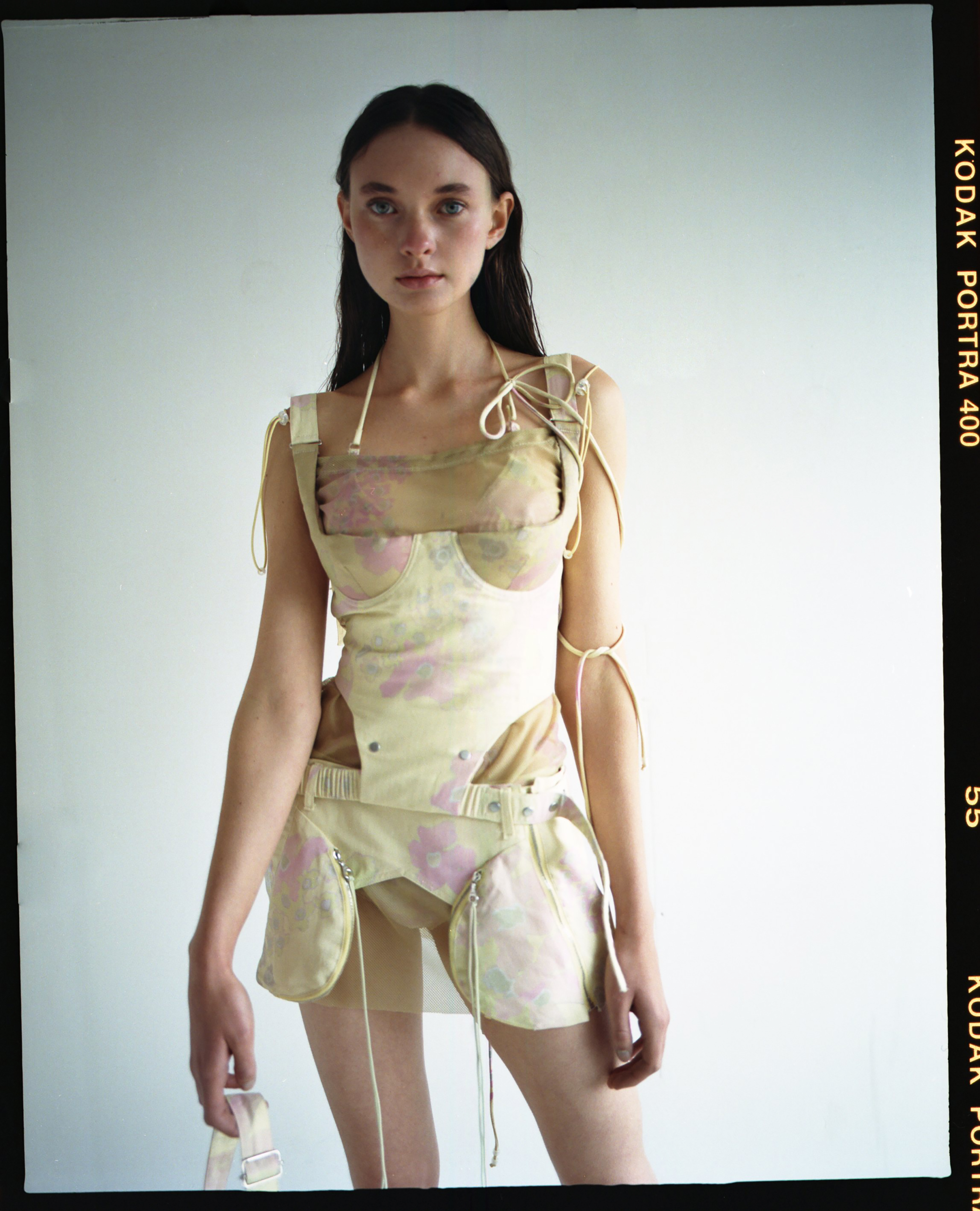 Like A Sai Ta, Charlotte Knowles graduated from CSM and has a wealth of experience to her name, including at Acne Studios, Gareth Pugh, McQueen and Helmut Lang. Her line plays around with the typical components of lingerie, except you definitely won't want to wear anything on top of it. Supriya Lele draws on her British and Indian background, recontextualising traditional Indian fabrics to redefine how we think of luxury. Finally, we have Symonds Pearmain -- the handiwork of designer and artist Anthony Symonds and stylist Max Pearmain. Lulu sums it up best: "The addition of our very special guests Symonds Pearmain, with their instantly necessary clothes and excitingly relevant discourses, is a real honour and of course, very fun."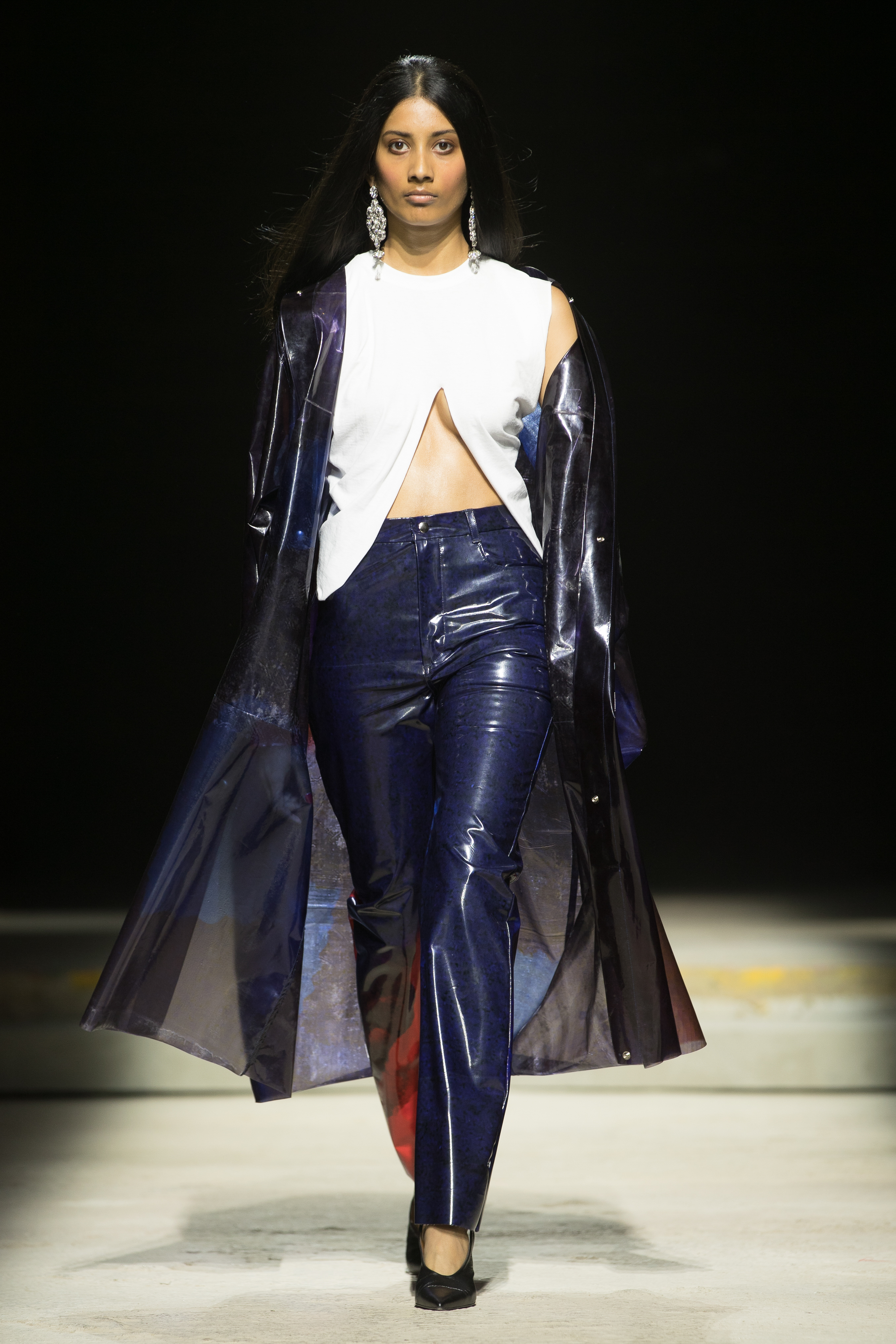 As the definitive platform for up-and-coming designers, Fashion East has been the launchpad for a number of noted careers, with alumni including the likes of JW Anderson, Craig Green, Simone Rocha, Marques'Almeida, Ashley Williams, Wales Bonner and Charles Jeffrey LOVERBOY. Clearly, the formidable four are in great company, and we look forward to following their promising futures.