supreme just dropped an epic collaboration with public enemy and undercover
Power to the people.
Images courtesy Supreme
New week, new headline-grabbing, bank-balance nullifying collaboration from SUPREME. Fresh from last week's slam dunk threeway with Nike and the NBA, streetwear's biggest beast has teamed up with Undercover and Public Enemy on a capsule collection for Spring 2018 that celebrates the pioneering hip hop group's seminal album, Fear of a Black Planet.
28 years have passed since its release but the righteous anger and furious energy contained within it make the group's urgent, ambitious, and disruptive album as relevant now than it ever was. Although the politically charged lyrics were penned before 1990 -- "during the climate of R&B, Reagan and Bush," Chuck D explained -- the contents of 911 Is a Joke, Fight the Power, Power to the People and title track. Fear of a Black Planet, ring just as true in today's post-Trump, far right-rising world.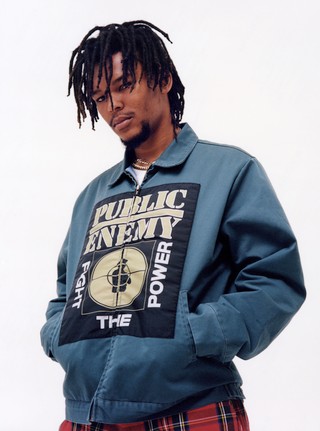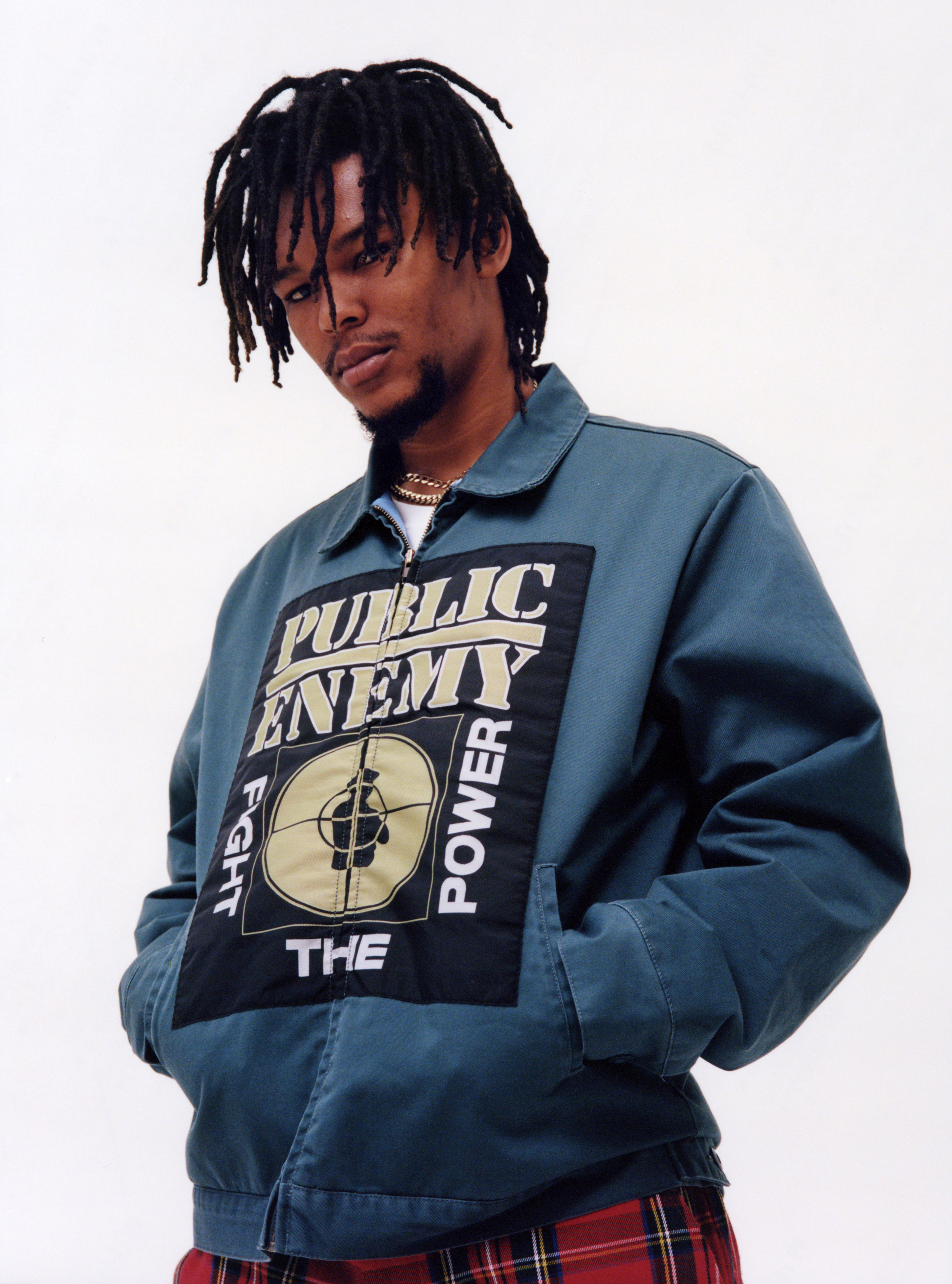 "Fear of a Black Planet is laughing at the fallacy of race. Chuck D explained in a video that confirmed the collaboration via Supreme's Instagram account. "Racism is an endorsed game so people can benefit at the expense of others based on their appearance and the fear is not accepting the truth about it." Its potent criticisms of white supremacy and the news media, alongside its explorations of organisation and empowerment within the black community need to be heard, so why not worn too? "Racism works in new ways but it's the same old sting," Chuck D added. To continue the fight against the powers that be, a portion of the proceeds from the collection will be donated to the ACLU.
The resulting collection adds the voices of Supreme and Undercover to the mix. Building on Fear of a Black Planet's iconic artwork, the creative coming together is a meeting of minds and design signatures, while the call-to-arms messages of "the counterattack on world supremacy," "blow your mind", "fight the power", and "fear of a black planet," are emblazoned across everything from hoodies to Dr Martens', T-shirts to trackpants, 14-carat gold necklaces to doormats. Explore the collection below, mark its drop date in your calendar -- Thursday 15 March -- and look out for an exclusive interview with Chuck D on i-D.co tomorrow.
The collection will be available in-store NY, Brooklyn, LA, London, Paris and online 15 March. It will then be available in Japan on 17 March.