this new netflix show will remind you of 'freaks and geeks'
Set in the 90s, the coming of age series looks like it's 'all that and a bag of chips.'
|
06 February 2018, 6:10pm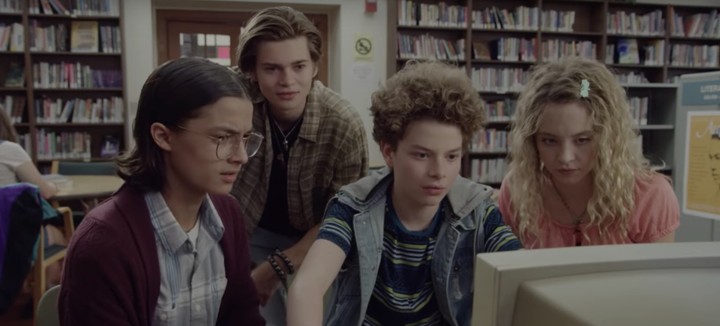 Screenshot via YouTube
An ever-enduring, rose-colored nostalgia surrounds the 90s. Maybe because smartphones had not overtaken our lives yet. Or perhaps it's because an influx of iconic 90s shows — like Friends, Felicity, and My So-Called Life — are now available on streaming sites.
Everything Sucks! employs a Stranger Things-style approach to the past. Meaning, there are plenty of tributes to 90s pop culture and fashion. There's all the 90s archetypes: the geeks versus the jocks; a shy nerd falling in love with the principal's daughter; a mysterious bad boy who walks around school wearing an oversized trench coat. The coming-of-age dramedy takes place during 1996 in Boring, Oregon (yes, it's a real place). It possesses a surprising air of authenticity, considering the cast of Gen-Z teenagers were all born after 1999.
While 90s shows largely steered clear of plot lines involving identity politics, Everything Sucks! tackles them head on. For one, a black character plays the lead role. Luke O'Neil (played by Jahi Winston) become smitten with the principal's daughter, Kate Messner (played by Peyton Kennedy). The trailer gives us a peek at a refreshing, vital interracial romance where the main conflict is not centered on race.
As Gosha Rubchinskiy's spring/summer 18 collab with Burberry proved, the bucket hat trend is still alive and well. Despite all our predictions. We're guessing Everything Sucks! will give all the 90s trends renewed life. We're here for it.