experience ryan lo's ultimate act of self-love
The who, what, wow and backstage photography of Ryan LO autumn/winter 18 -- a celebratory greatest hits compilation of a collection.
|
17 February 2018, 1:27pm
Who?
Ever since he launched his label six years ago under Lulu Kennedy MBE's Fashion East talent incubator, Ryan LO has wooed us with his romantic fantasies. Drawing inspirations from an ever-evolving kaleidoscope of pop culture and childhood nostalgia, he has shared a cacophony of candy colours in seasons past, both in hyper anime speed and slowed-down British pomp and ceremony. For the "half-British", Hong Kong-born-and-raised, London-based LO --who longs to become a British citizen this year -- he delights in the duality of both his own experience and those of women throughout history. Returning to a presentation/exhibition format for autumn/winter 18, he reminded us all just how far we've all come with a one-off special edition collection of his greatest hits. "This is all simply about what I love to do," LO explained while leaning against the bar, surrounded by his make-believe world made real. "It's about the full woman and my world of contradictions -- historical and fictional, real and unreal, high and low."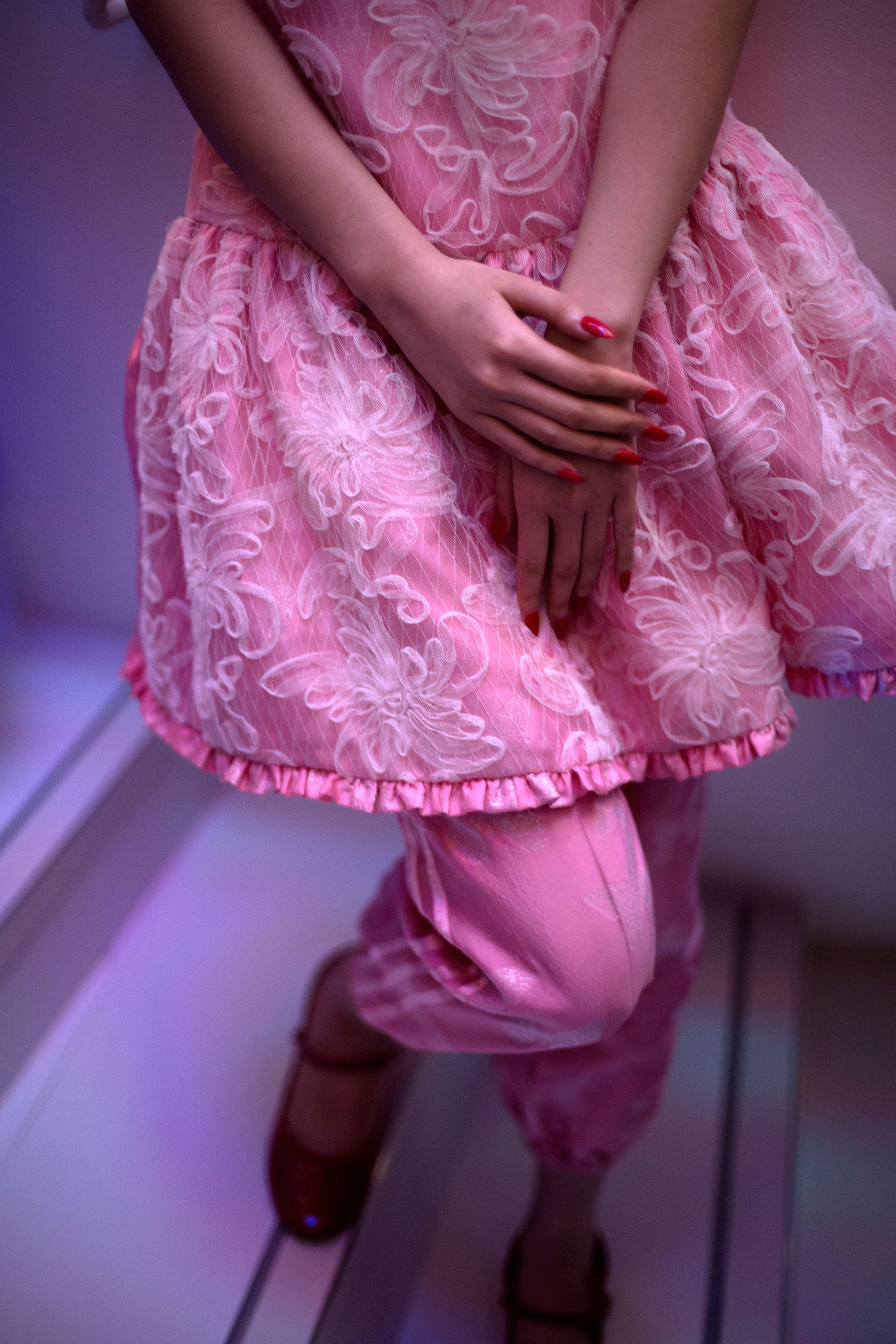 What?
As the show notes screamed "I LOVE ME", this collection was an act of self-love. So what does LO love? Well... *takes deep breathe* tactile knitted tulle worked into A-line princess frocks, lace made up into candy floss nightgowns, Jacquard woven with silver butterflies and rainbow stripes, wide-eyed manga character and puff-sleeved Victorian royals, pussy bow blouses and Little Black Dresses. Throughout, the natural and the synthetic, the hand and the machine, came together in magical alchemy. "Last season was about me doing what I want to do and this season is a continuation of that," LO explained, "even the great Miuccia Prada merges ideas." And what ideas! Here, signatures were both sweetened and refined as dim sum panda girls frolicked with Chinatown dolls (refer back to autumn/winter 16) and played happy families with teen girls playing housewives from the Sylvanian Families collection (spring/summer 14). Twelve seasons in, LO knows precisely what the Ryan LO woman wants and needs. "It's an attitude. A multinational, cross-generational culture," he added. With his love for all things sweet and dreamy, LO is riding a sugar high and it's infectious.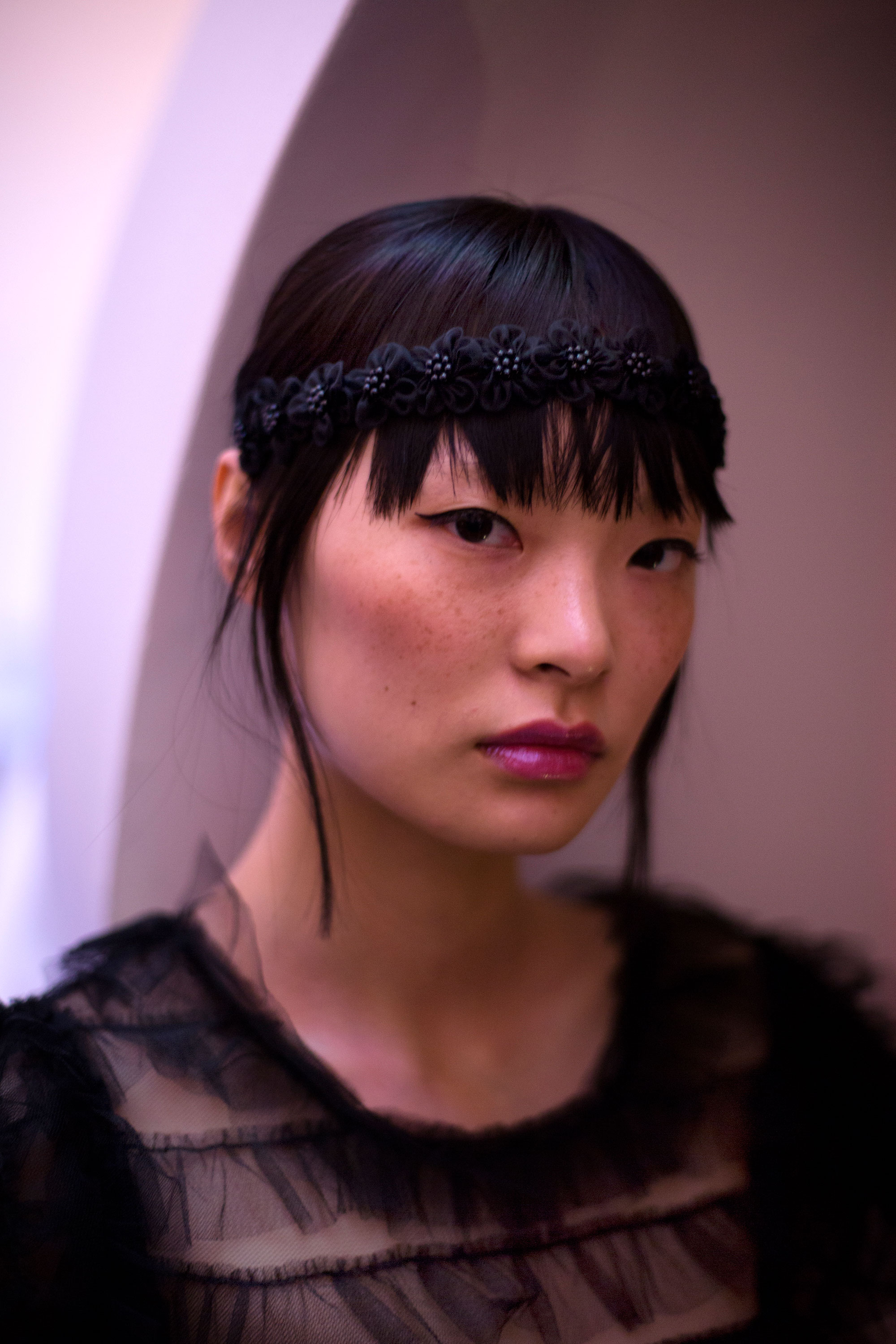 Where?
David Shrigley's powder puff pink gallery restaurant at Sketch. "I've wanted to do something here for years," LO explained, "but it was about finding the right project." Inspired by the Hair by Sam McKnight exhibition -- the hair genius is a longtime LO collaborator -- the Isamaya Ffrench-painted mannequins and the cast of afternoon tea-eating and-drinking models provided the perfect platform for this celebratory exhibition of LO.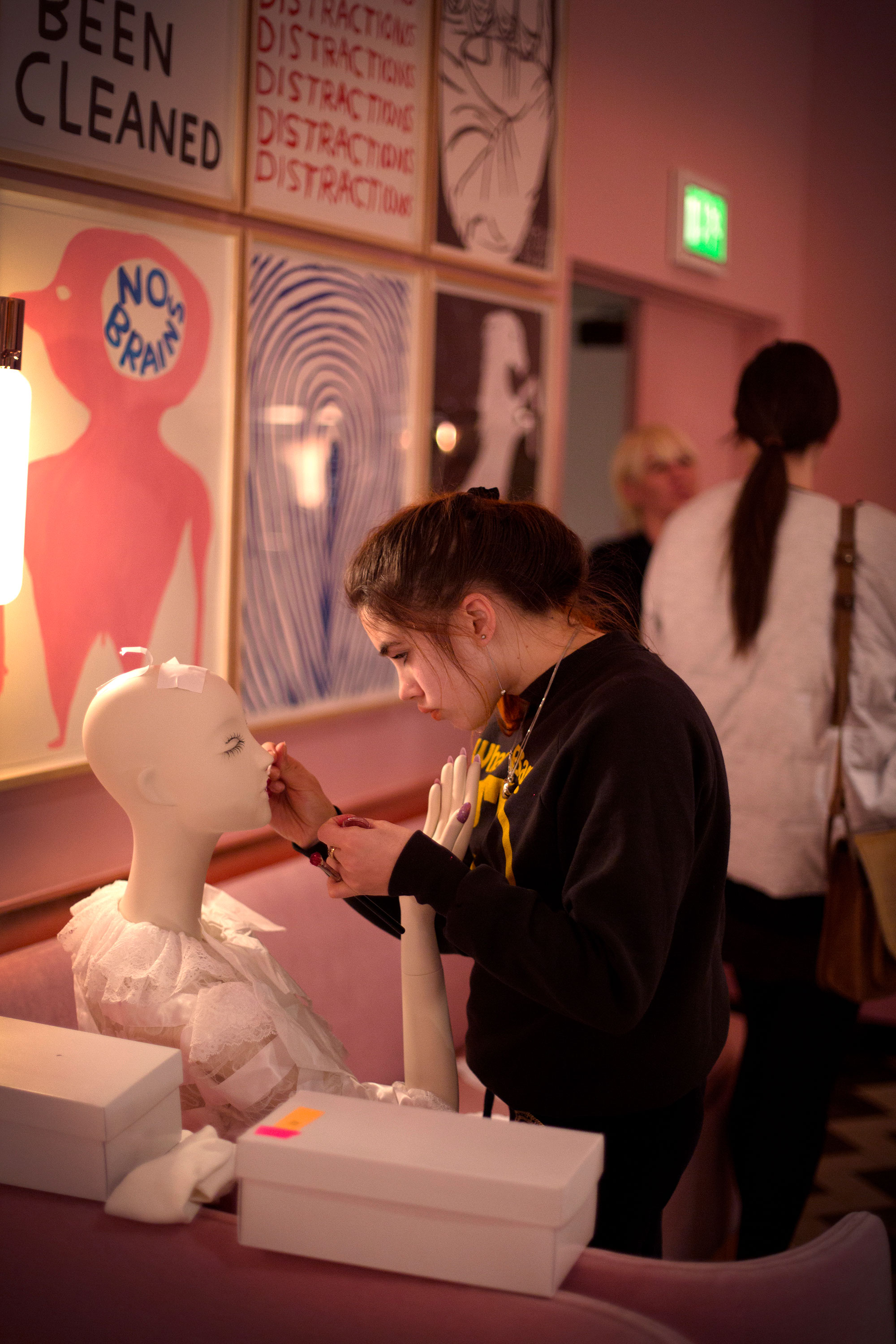 Wow!
So much wow but the Yayoi Kusama-inspired pumpkin berets -- continuing LO's ongoing collaboration with milliner Stephen Jones -- sat atop the head and applied the finest of finishing touch to this latest glitter candy world. After all, leaving the house without a hat was once considered scandalous after all. The same can be said with the lace opera length gloves that hark back to Victorian etiquette. LO's rose-tinted vision of the past is as always filtered through an idealised prism. Everything looks better through LO's filter.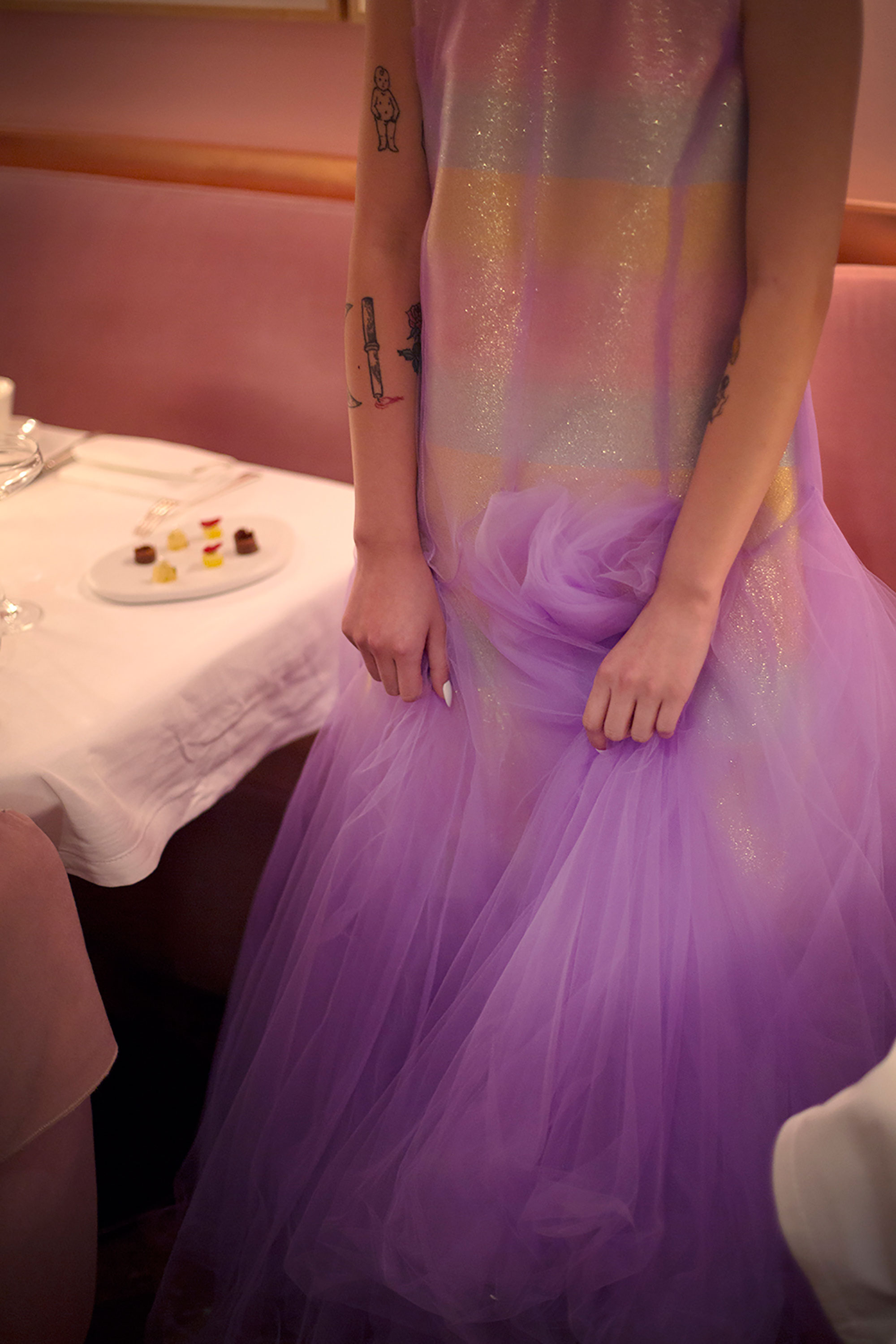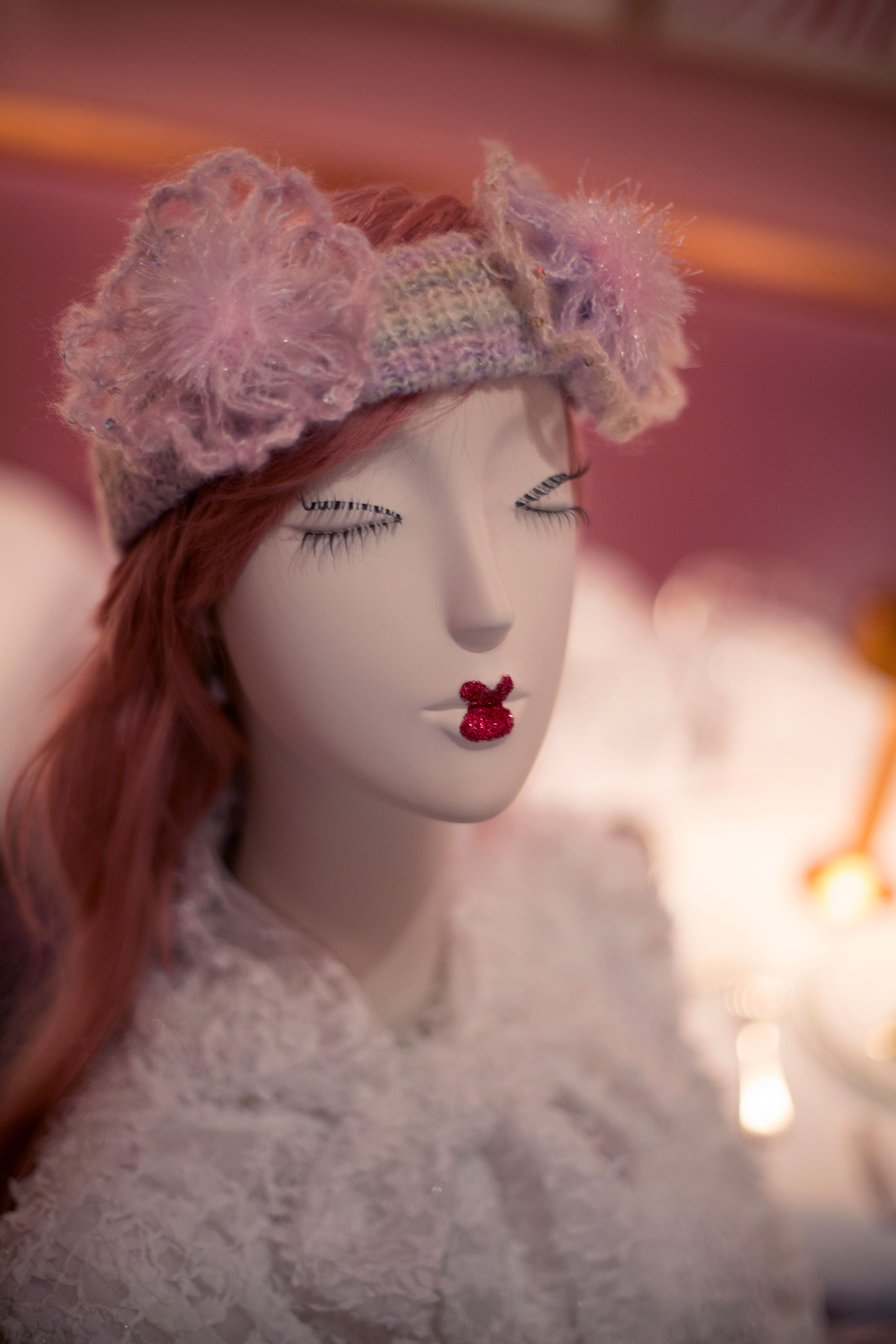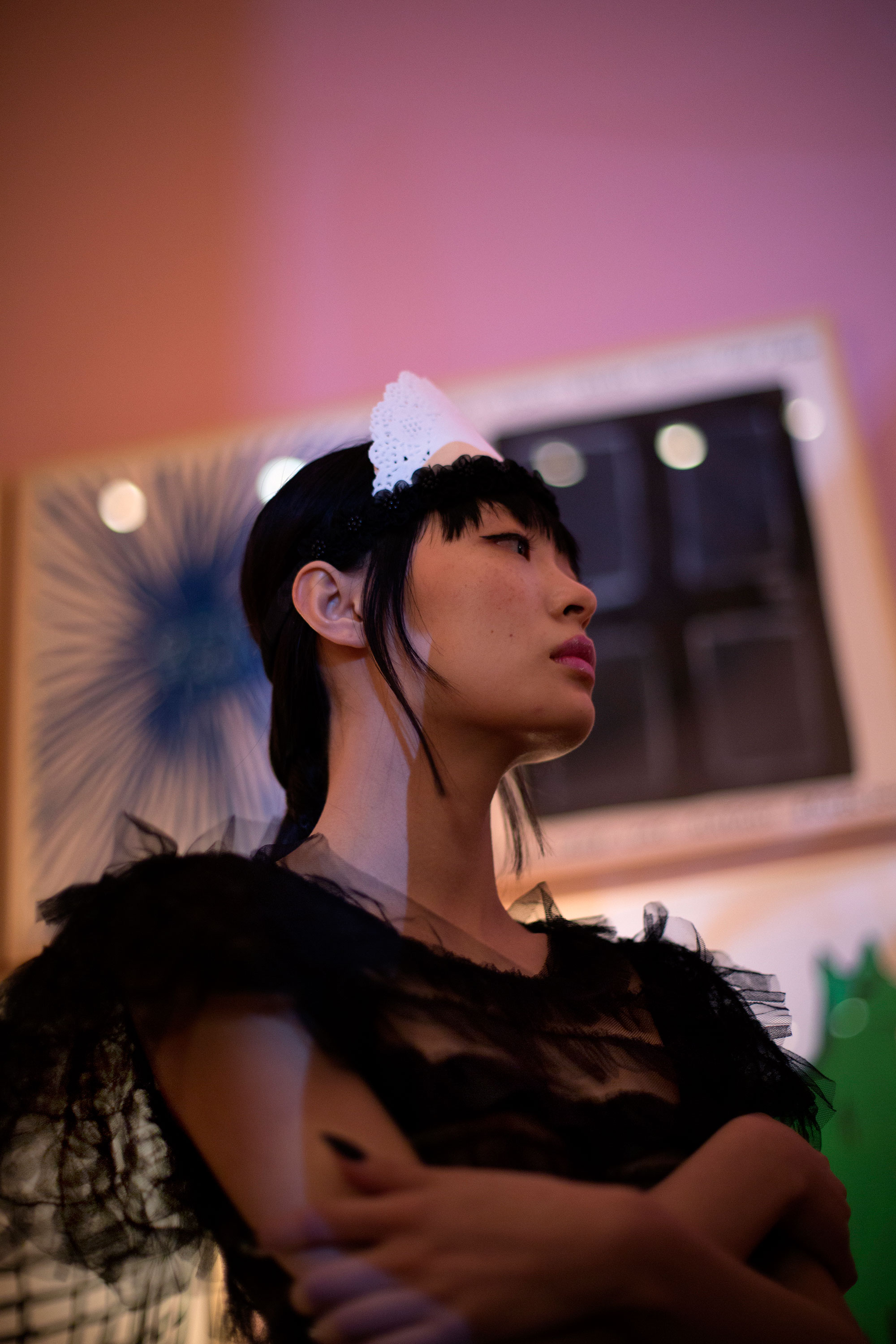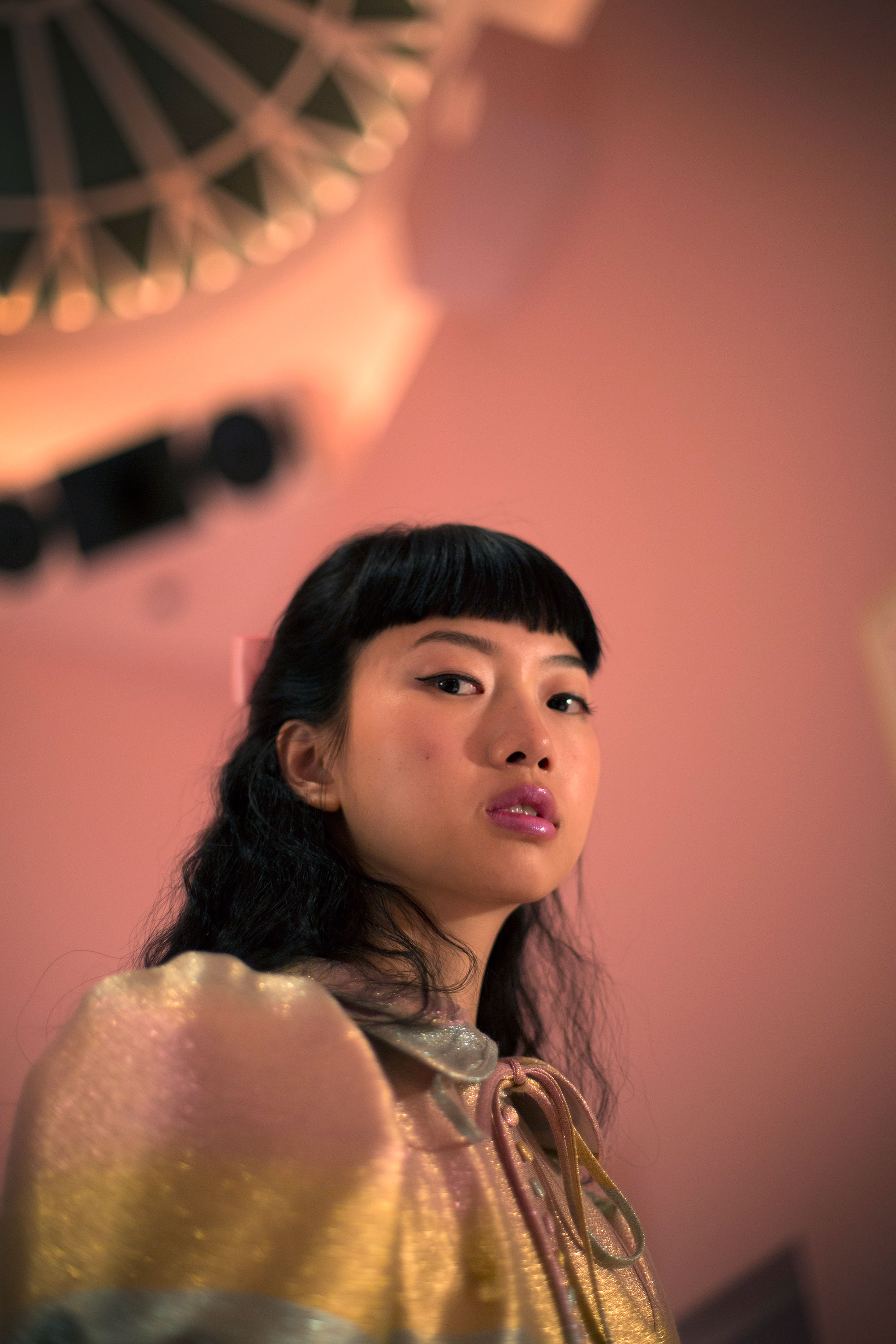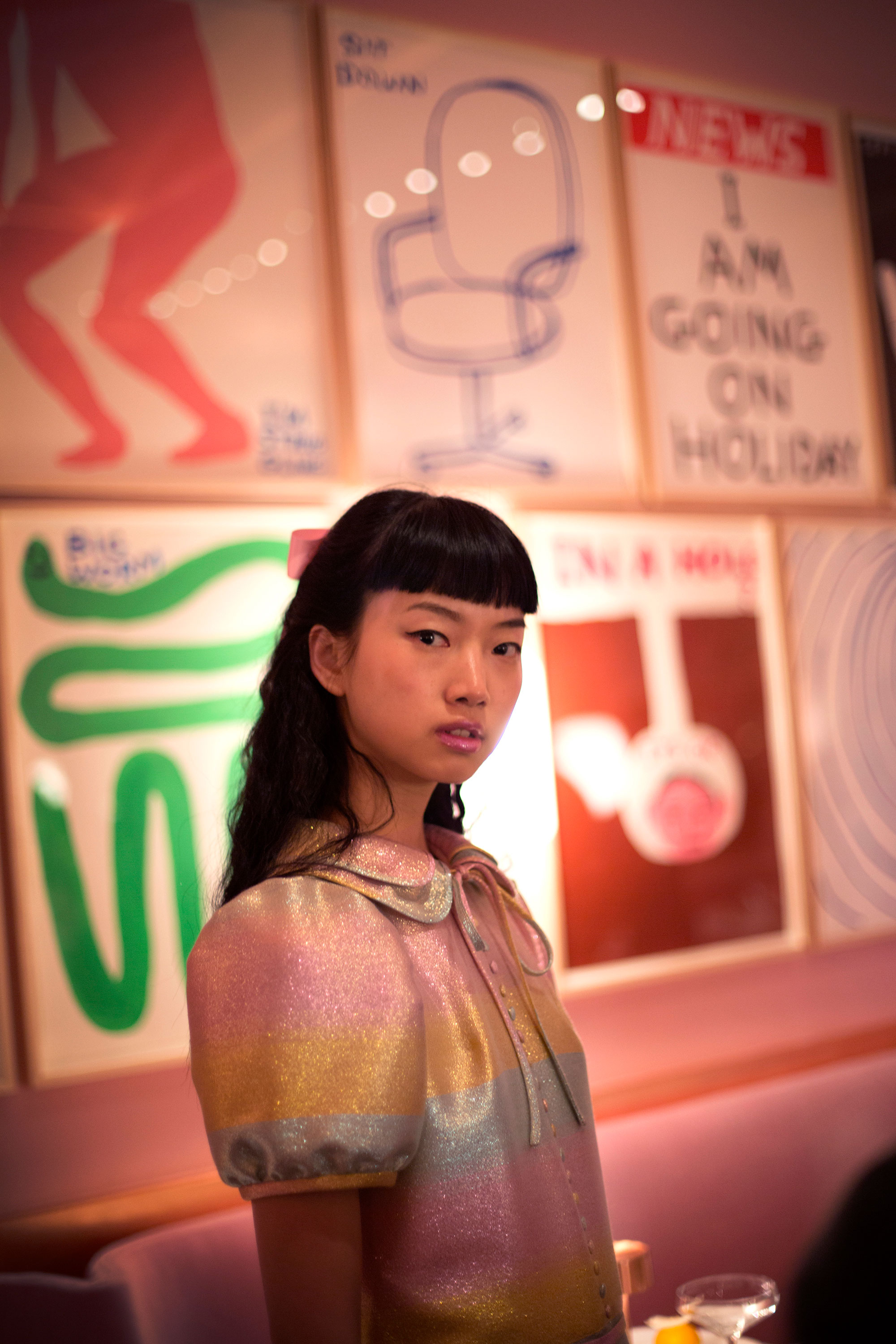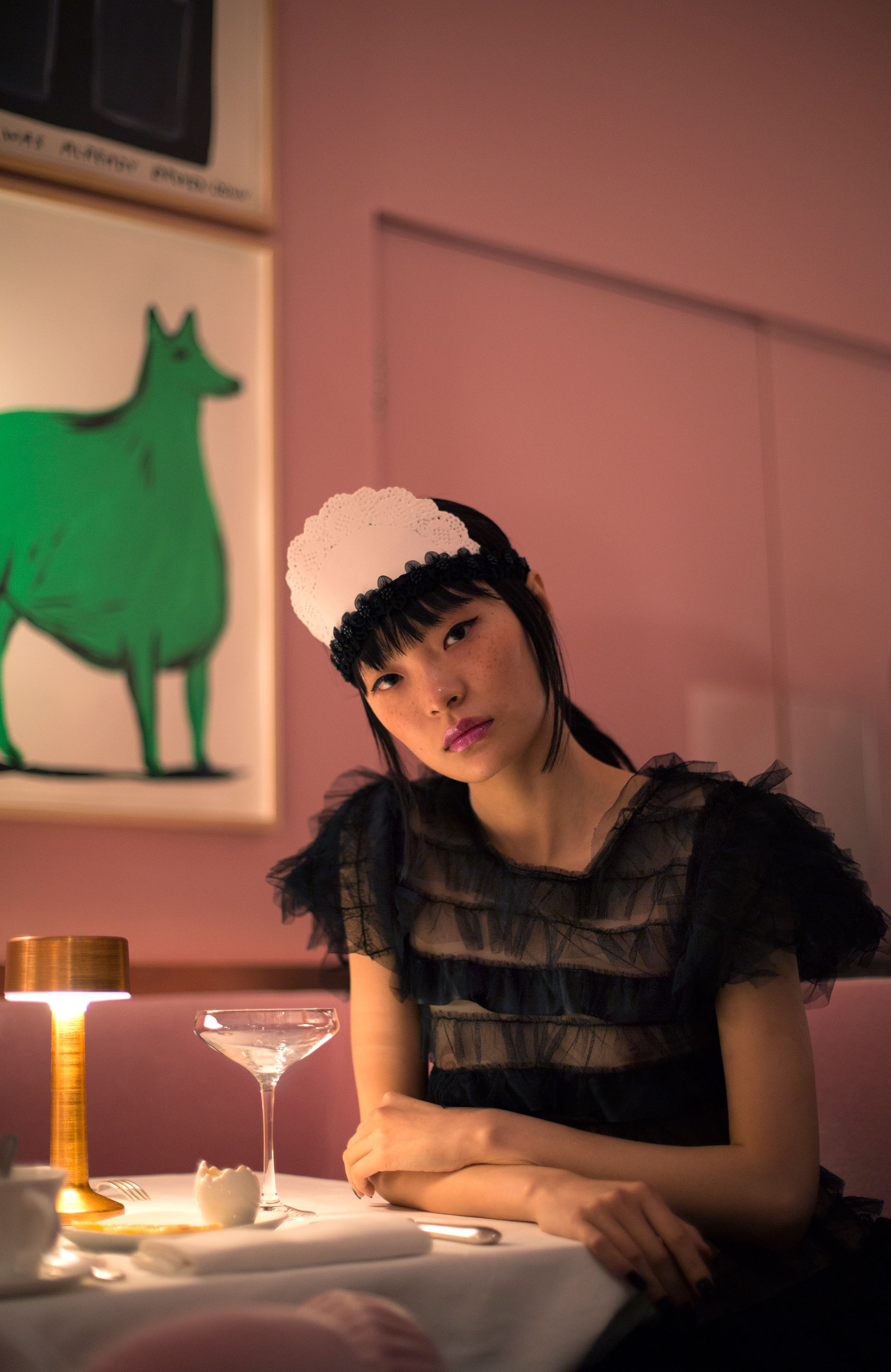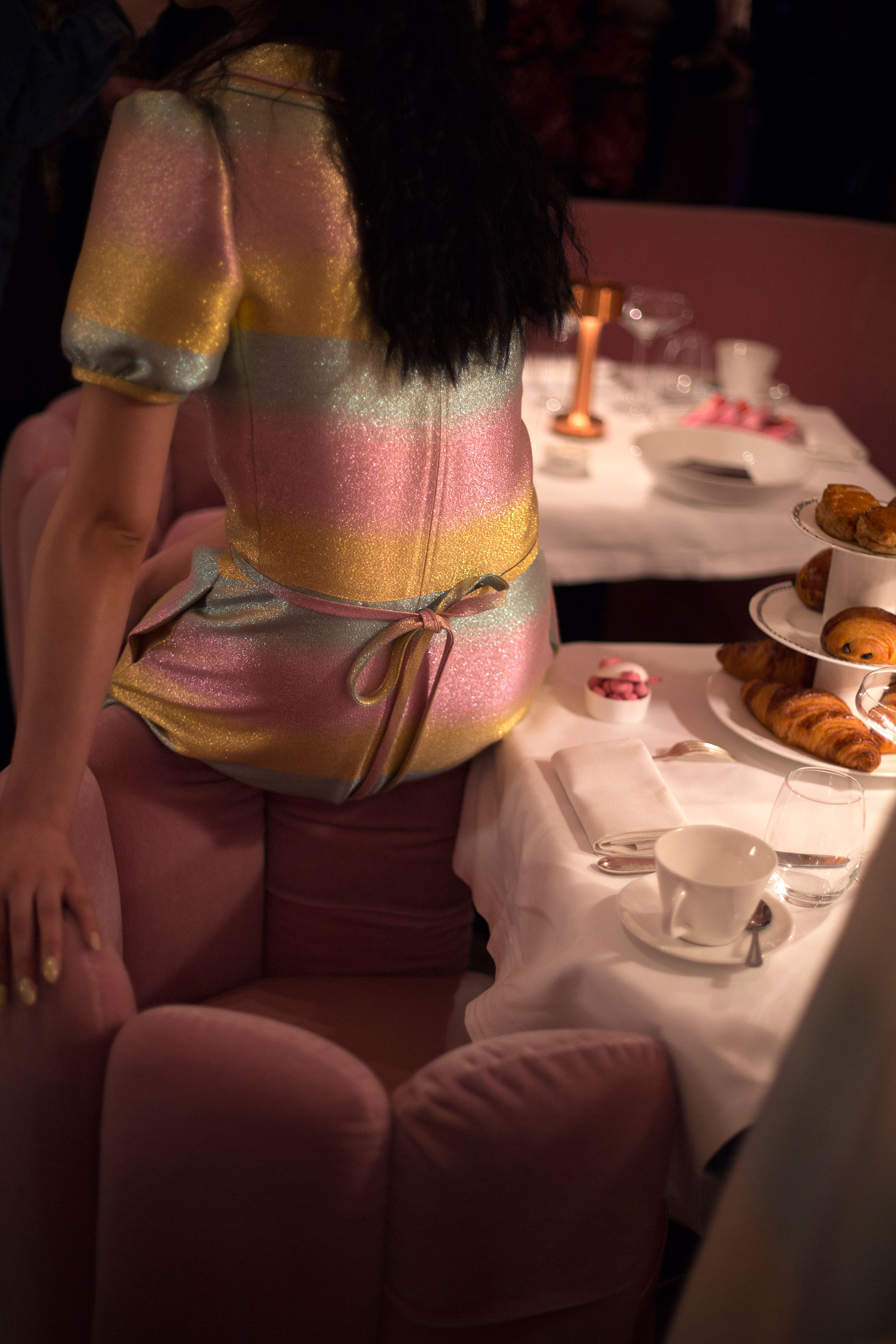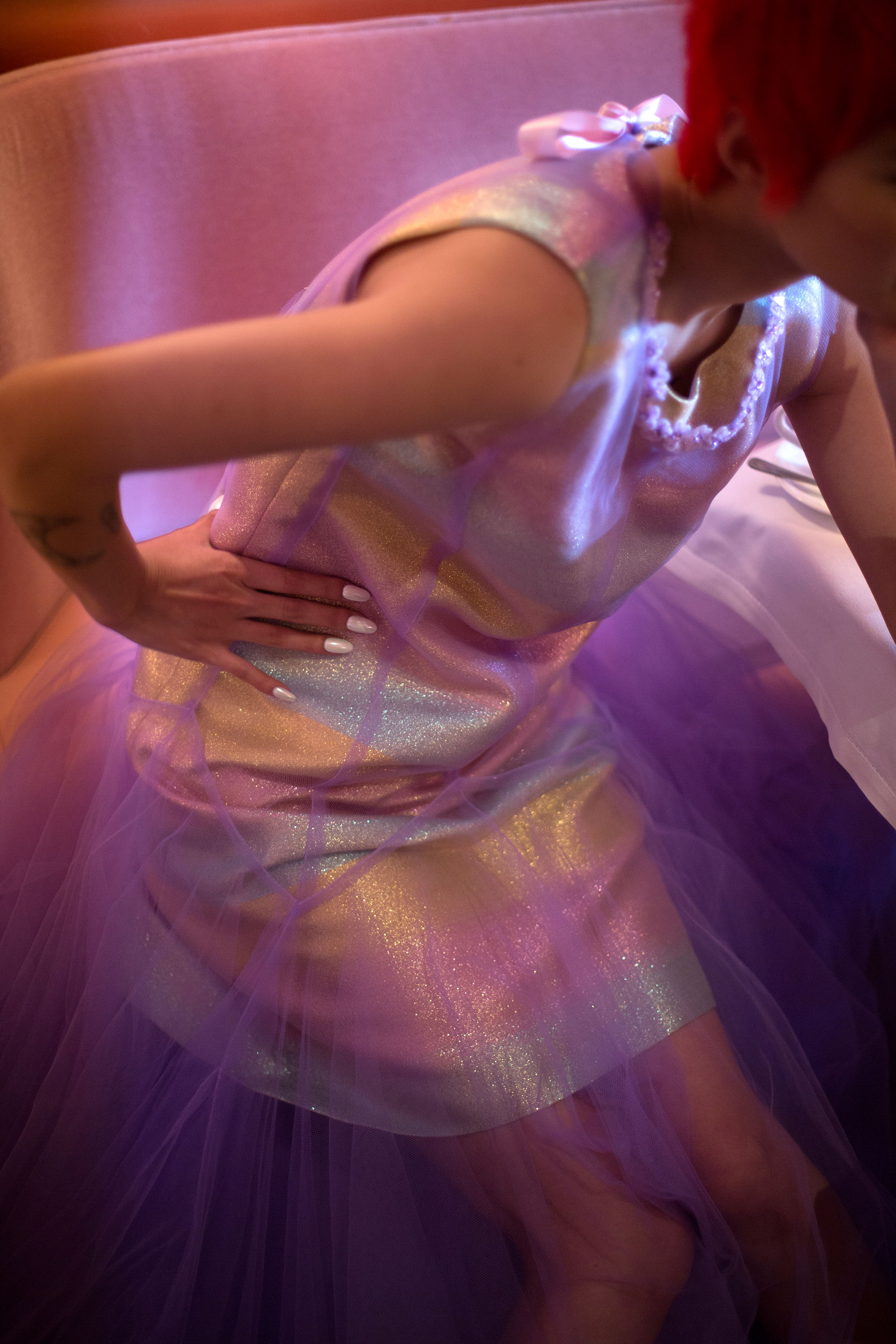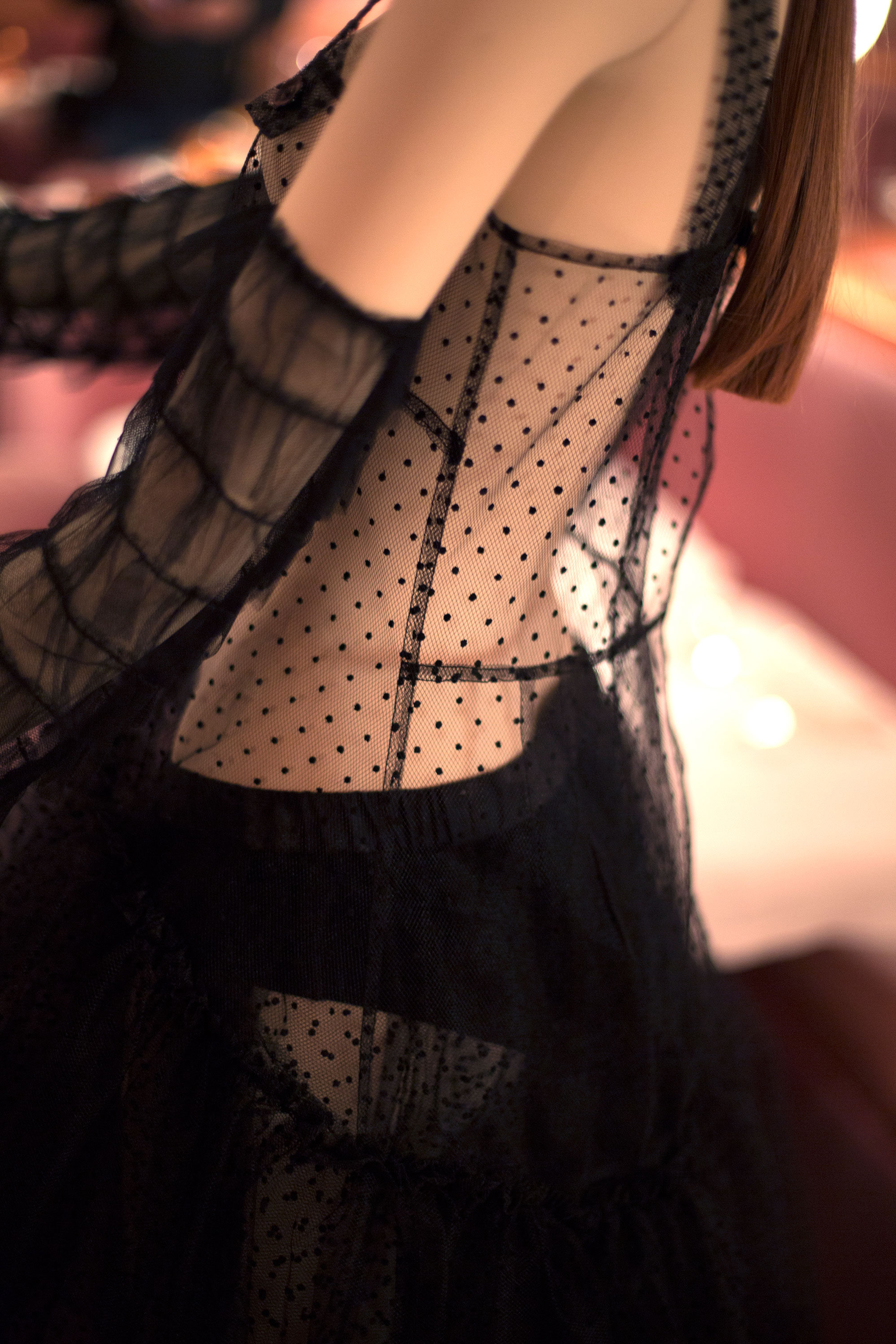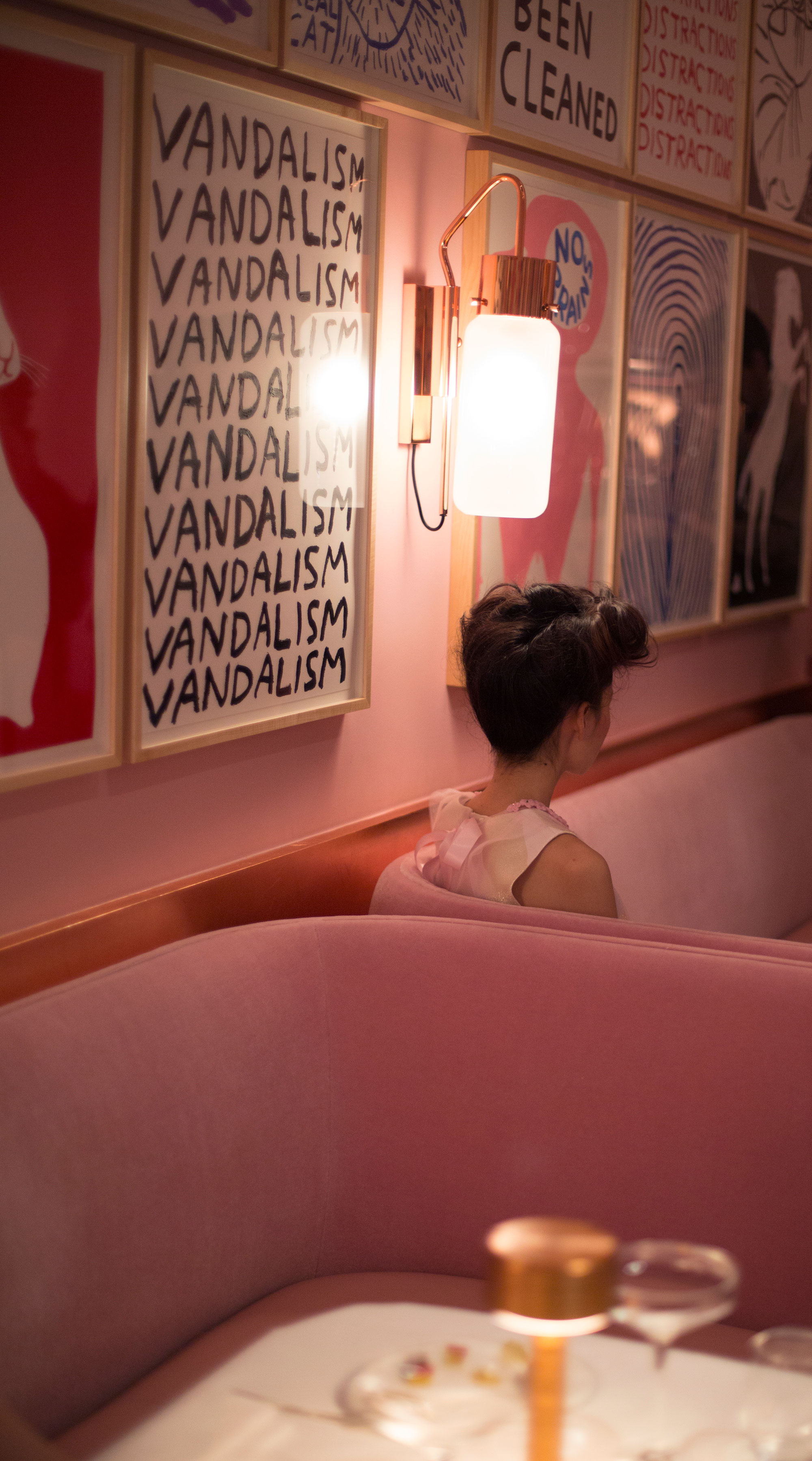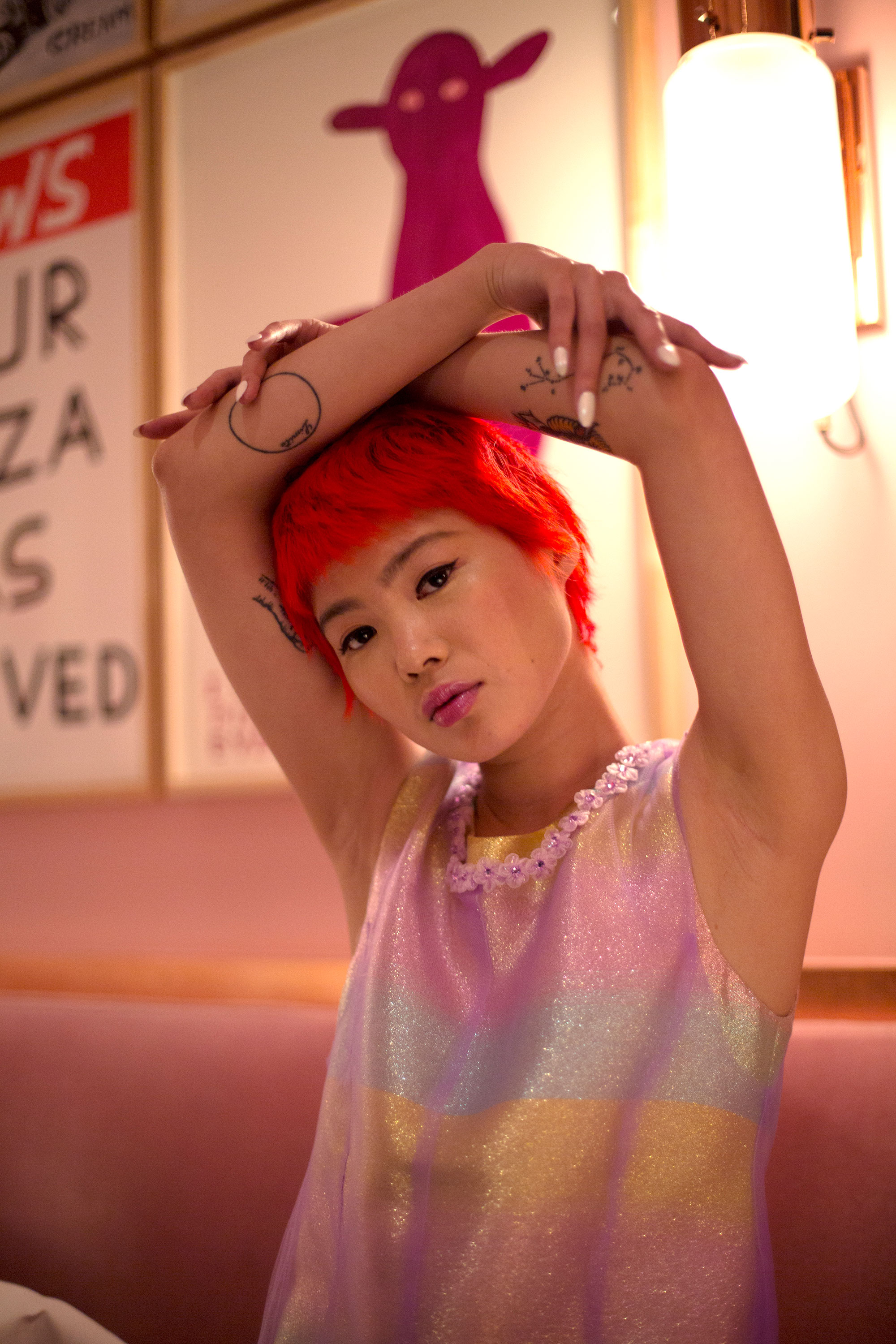 This article originally appeared on i-D UK.