Photography Mitchell Sams
retreat into nature with chanel
The Grand Palais was transformed into an autumnal forest for Chanel autumn/winter 18.
Photography Mitchell Sams
Creating everything from a rocket launch to a street protest, a fairground carousel to an airport, Karl Lagerfeld has continually reimagined the Grand Palais over the course of twelve years' worth of epic experiences at his favoured show venue.
After last season's recreation of Gorges du Verdon, with its jaw-dropping 50-foot tall, 275-foot wide replica of a rocky cliff face complete with gushing falls, cave crevices and alpine plantation, the Grand Palais became a forest for autumn/winter 18.
With a sprawling catwalk lined with trees and softened by fallen leaves, Chanel invited us to explore the great outdoors without having to leave our seats. It might not have had the same scale as the spring/summer 18 scene but as the outside world was brought inside, guests were instantly taken far far away from fashion week. As the scent of fallen leaves filled the space -- and even flared up a few allergies along the way -- we could all escape into nature. On the final morning of shows after weeks of being on the road in which many of us can't see the forest for the trees, the scene provided a restorative retreat.
Throughout the 80-look-strong collection, Lagerfeld reminded us of the very best of Chanel. From the outdoor-ready quilted jackets and tweed two-piece signatures right through to the elevated everyday reality hoodie and the fantasy of exuberant eveningwear, Chanel autumn/winter 18 wasn't just at home in the forest it was in constant dialogue with it. This was at its most obvious with a series of fallen leaf motifs appearing across everything from form-hugging outerwear to free flowing dresses. Before the full line-up of models walked as one for the show's finale, Dutch-born Lagerfeld-favourite Luna Bijl closed the show and kissed the cheek of fashion's old master. This was an autumn love affair.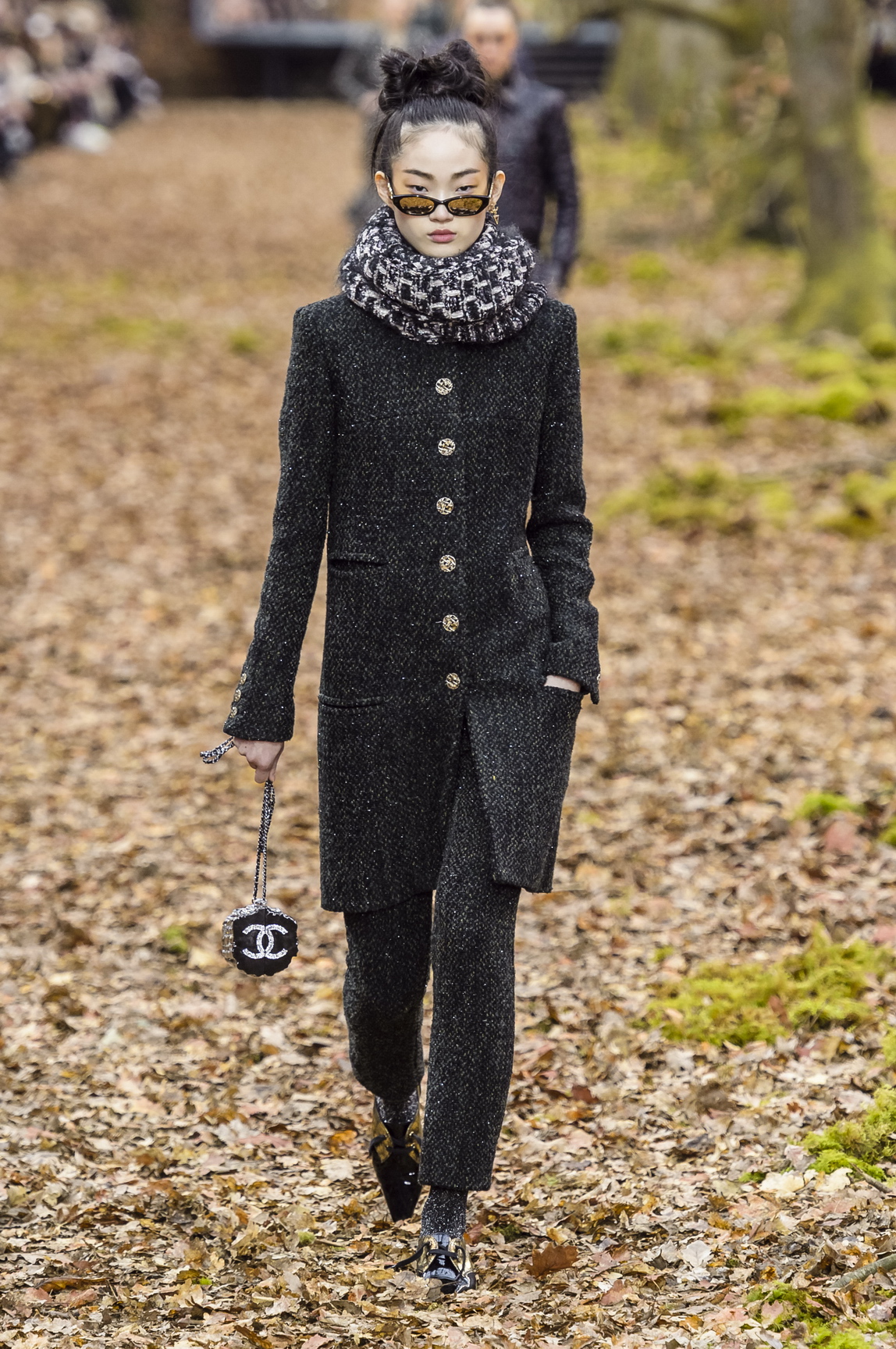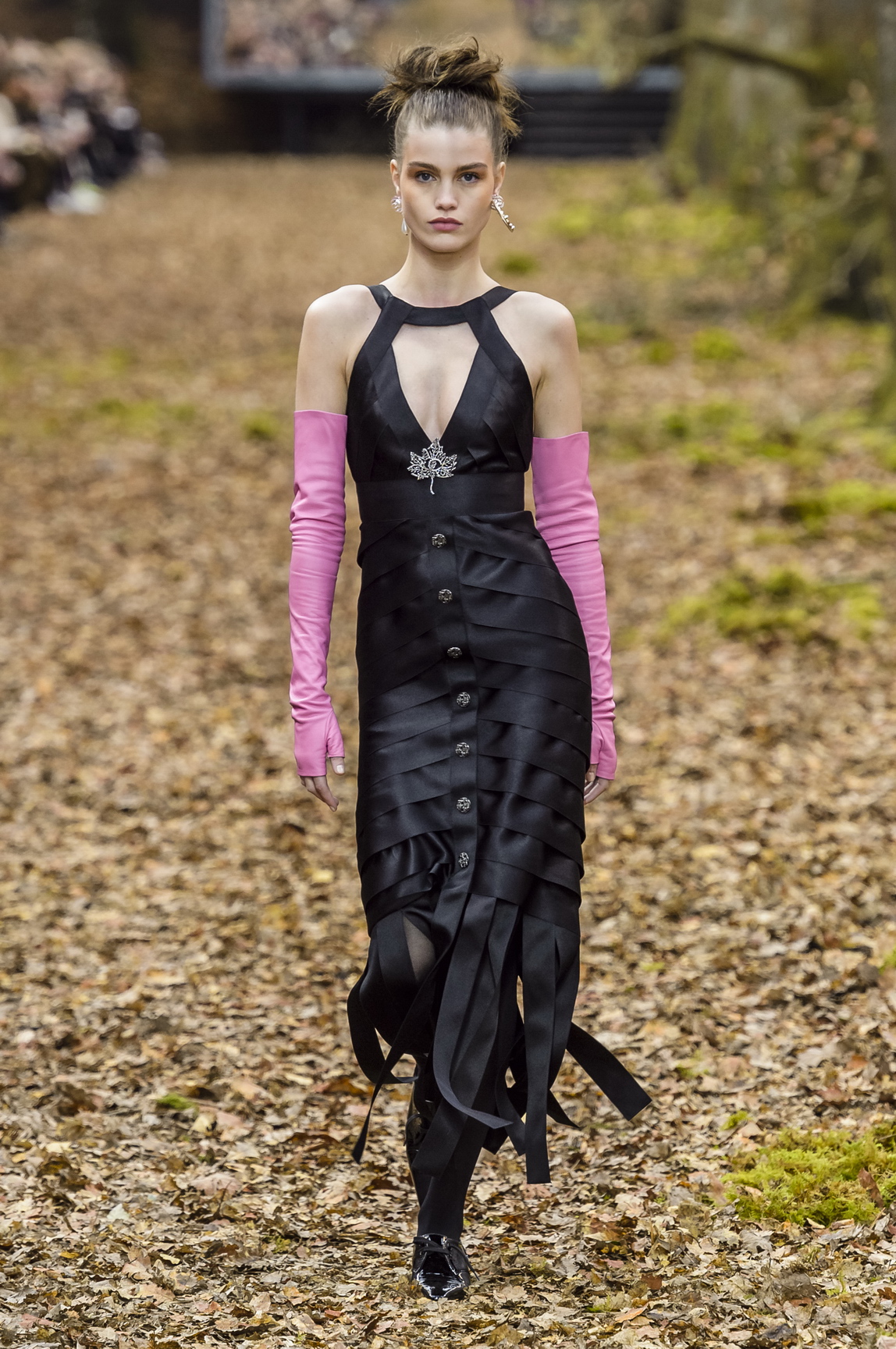 Credits
---
Photography Mitchell Sams