donald glover and rashida jones made an anti harassment psa
An animated guide from Time's Up.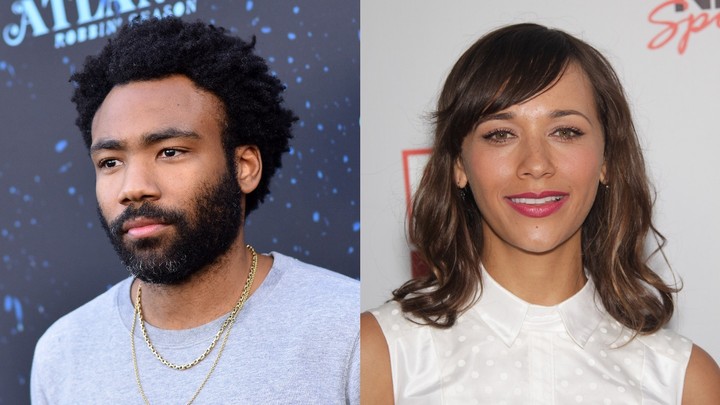 Images via Shutterstock
Donald Glover and Rashida Jones have joined forces with Time's Up to release a PSA video about sexual harassment. The animated short film was created to answer questions relating to appropriate behaviour in the workplace, with Rashida directing the piece while Donald lends his voice to the narration.
Over the course of the video Donald answers frequently asked questions ranging from "is it ok to greet a coworker with a deep full-body hug?" to "is it ok to think a coworker looks sexy in their pants" to "is it ok to ask someone out at work?" All of these questions and more are answered in a simple and explanatory way that covers a lot of everyday interactions.

The video finishes by directing viewers with more questions to visit www-dot-dontpullyourdickoutatwork-dot-obviously, a fictional website that doesn't really work. However a real website that does in fact work is timesupnow.com which you can visit for more information or to donate to the Time's Up Legal Defense Fund.
This article originally appeared on i-D AU.