Alexander McQueen celebrate their fascination with the rose
The latest installation in their store pays tribute to Lee Alexander McQueen's Sarabande collection.
|
04 December 2019, 4:46pm
The team at Alexander McQueen have a long history of working with the rose. A perennial reference and a literal material in Lee's Sarabande show for SS07, Sarah Burton's AW19 collection was no exception. Speaking to i-D's Osman Ahmed after the show, Sarah described the show's spectacular sculpted taffeta dresses -- crafted delicately from single sheaths of fabric -- as a reference to the War of the Roses and "an explosion of beauty coming out of something dark." In the same collection, whorling magenta satin roses could be found on tailored suits, leather jackets were spliced with images of rose queens and a white denim dress featured an exploded frayed rose draped over the collarbone, recalling the White Rose of York.
Sarah's swirling red rose dress from the finale now forms the centrepiece of a new installation in the brand's Old Bond Street store, alongside the aforementioned fresh flower dress from the end of his iconic Sarabande show.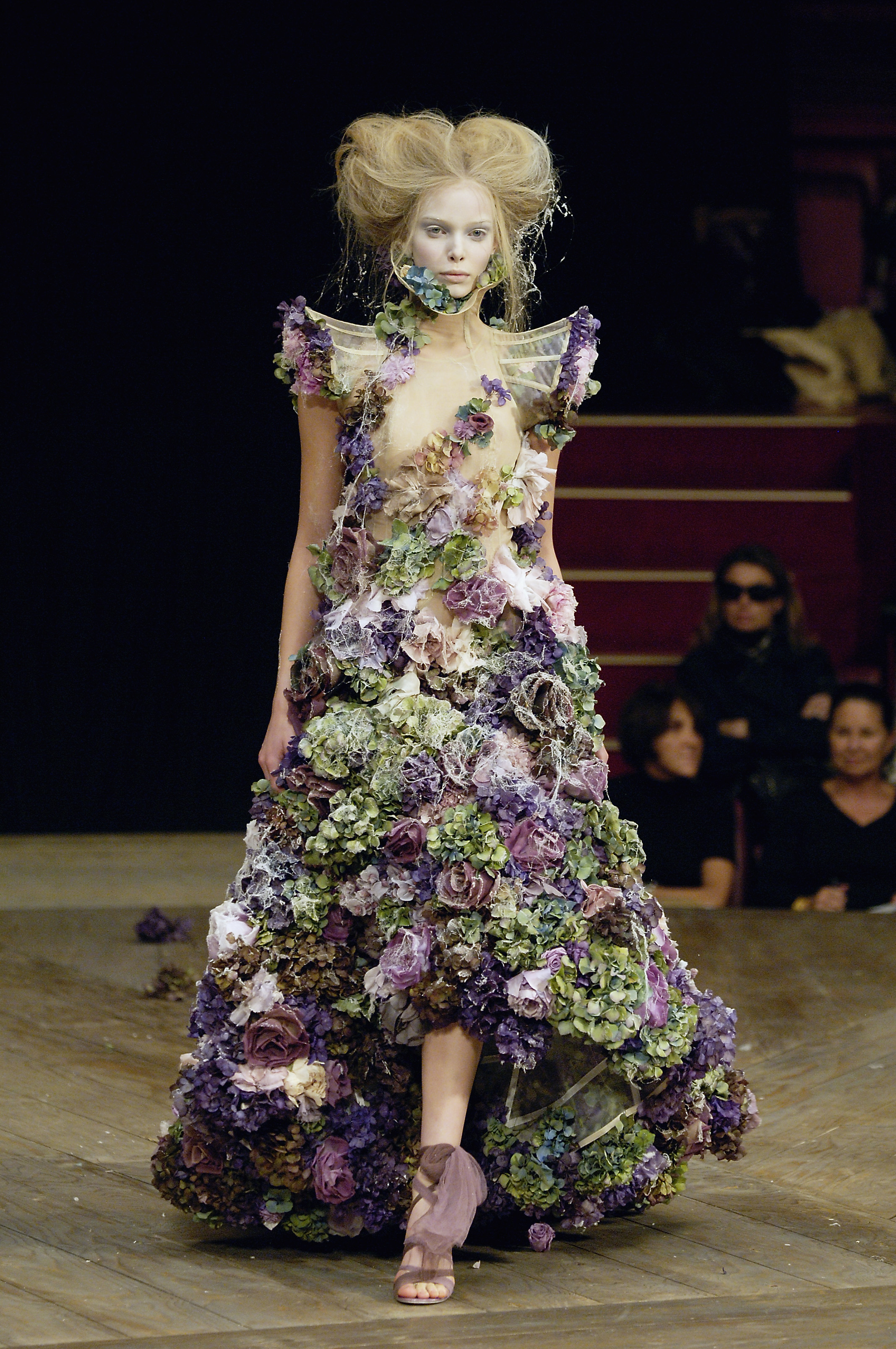 Conceived by Sarah in collaboration with the architect Smiljan Radic, the store is designed to reflect the spirit and core values of the brand. As a result, the entire top floor is dedicated to inspiring creative thinking for young people alongside pieces from Lee's Sarabande collection. The new room has samples of work-in-progress, and research into the designs can be found around a studio cutting table. At this table a range of different practical masterclasses and discussions will take place. And, perhaps most excitingly, a series of classes given to students by Sarah Burton and Head of Atelier Judy Halil on patternmaking and couture techniques will run throughout the next year.
It's the second installation in its recently-opened three-story Bond Street boutique. The first, Unlocking Stories, looked into the creative direction of five key pieces in its SS19 collection.
With its expansive new store, and its menswear show in London back in June -- a highlight of the SS20 schedule -- Alexander McQueen feels particularly present in the city right now, even with its womenswear shows remaining in Paris. And with a return to a more elegant silhouette on the runway -- pushing back on the streetwear boom of the past few seasons -- Lee's influence is more relevant than ever.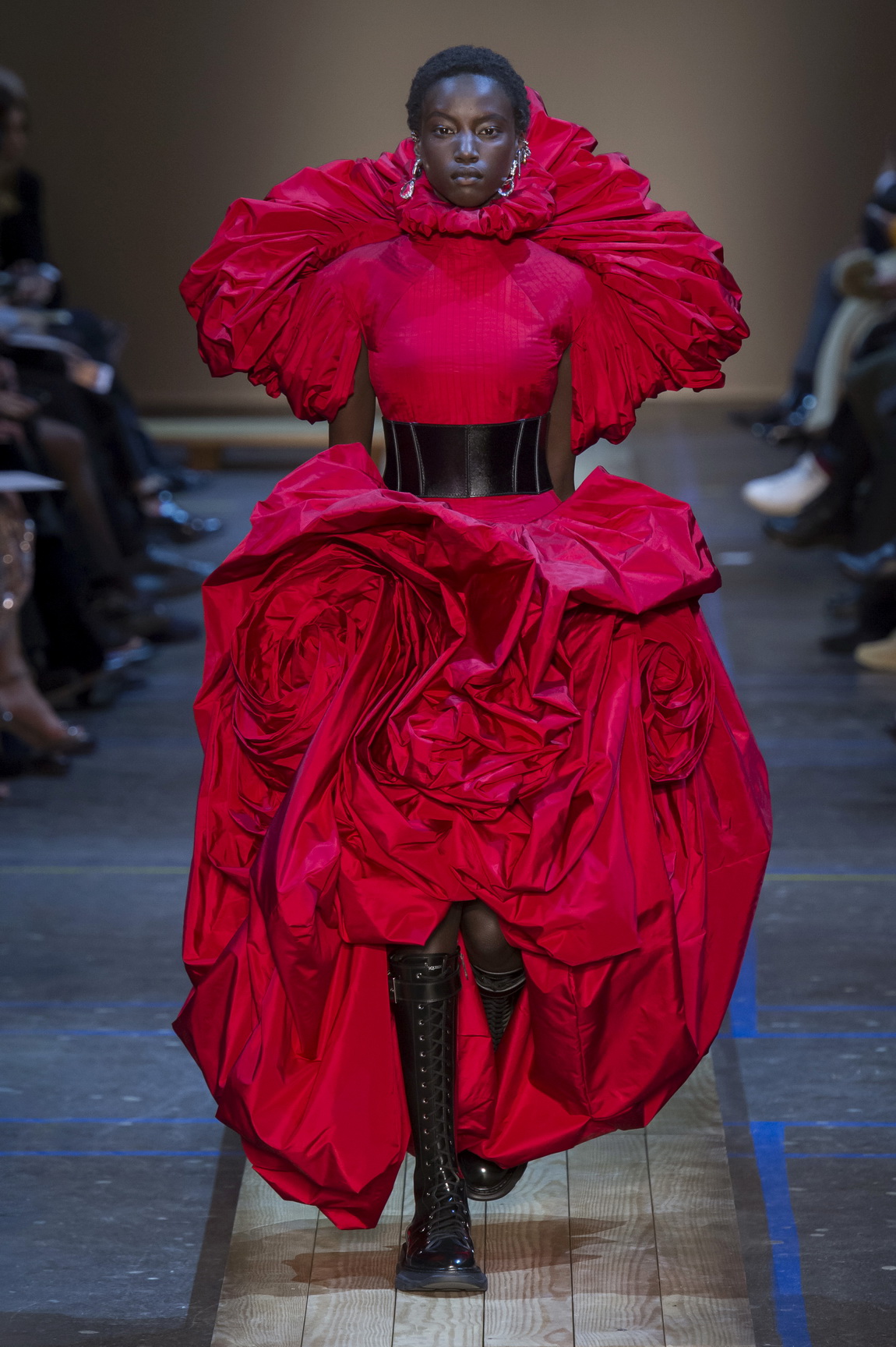 Roses at Alexander McQueen, 27 Old Bond St, Mayfair, London W1S 4QE opens to the public on 30 November.