Meet 'Britain's AOC', the young Muslim woman trying to unseat Iain Duncan Smith
Faiza Shaheen, prospective Labour MP for Chingford and Woodford Green, is busy triggering racists, fighting austerity and sticking it to her millionaire, out-of-towner opponent.
|
14 November 2019, 2:30pm
Read the rest of i-D's 2019 Election content here!
Faiza Shaheen hasn't had a day off in a very, very long time. In fact, when I ask her when she last had a day to herself, the election candidate pauses for about 10 seconds. "I think… It was when I went on holiday in March last year," she finally answers, before remembering that she attended a friend's wedding six months ago. "I never do things half-hearted!"
Faiza has been in campaign mode since 2018, when she was selected as Labour's parliamentary candidate for Chingford and Woodford Green. The outer east London constituency has been represented by Tory Iain Duncan Smith for 27 years, but the arch Brexiteer's majority was cut to just 2,438 at the last election. Unlike the Tory incumbent, Faiza was born and raised in Chingford. Over the last few months, hundreds of volunteers have flocked towards her campaign, united by the hope that a local woman in her thirties might just be able to unseat a 65 year-old Tory grandee.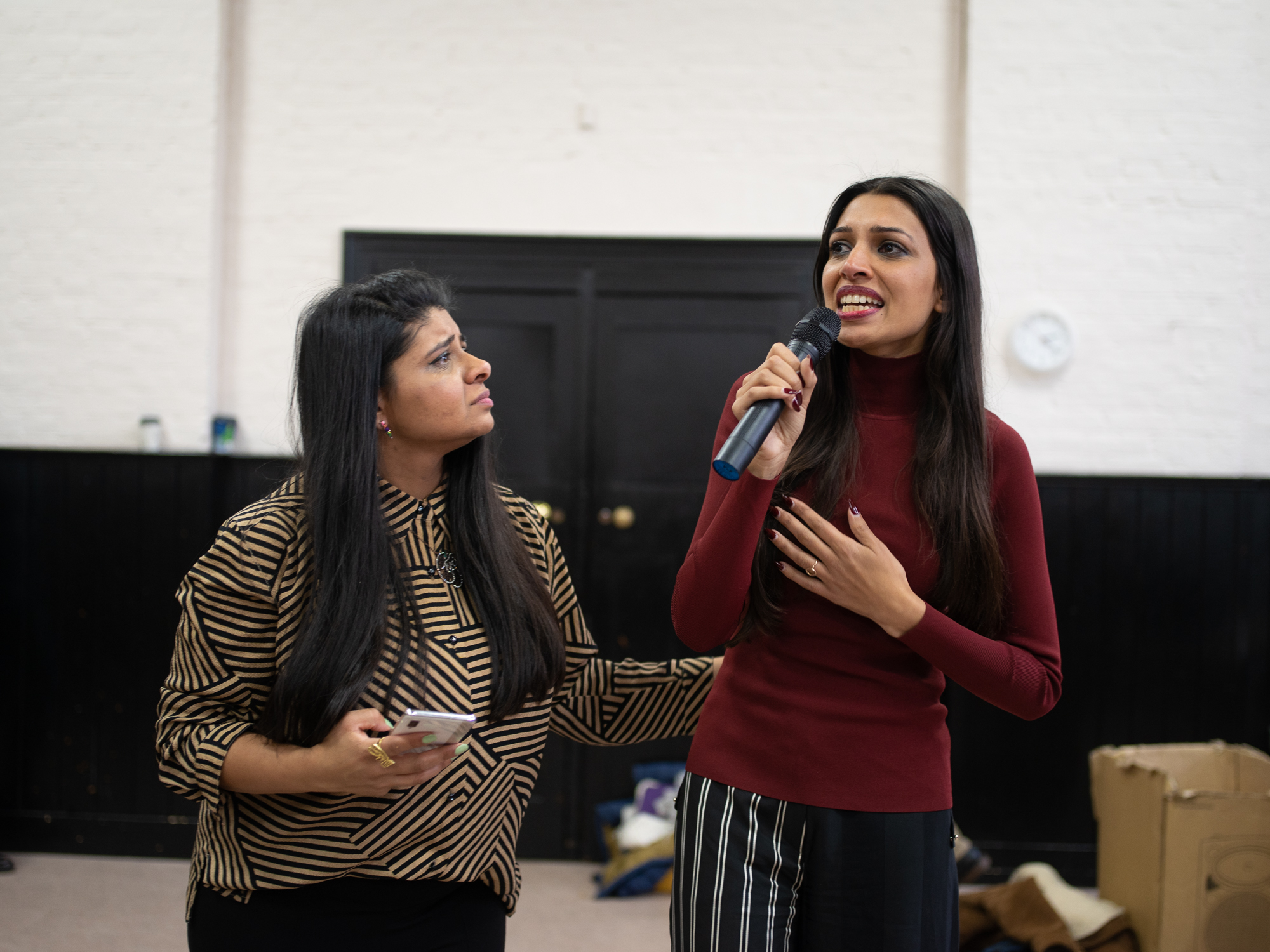 When I arrive on a rainy November Saturday afternoon to meet the candidate in her constituency, Woodford Memorial Hall is overflowing with volunteers. There has already been a morning canvas session, meaning around 750 people have turned up, matching the total for the previous weekend in just one day. "People know that it's a really close race here," Faiza tells me. "There's anger at the welfare reforms and austerity that Iain Duncan Smith has championed over the years, and that he lives miles away in a big mansion in Buckinghamshire."
As she welcomes rain-soaked volunteers into the Pankhurst Hall – a room rather appropriately named in honour of the iconic suffragette and anti-fascist Sylvia Pankhurst – I'm struck by how diverse the crowd feels compared to the recent climate protests and People's Vote marches. A group of students from London School of Economics appear virtually starstruck when she thanks them for coming. They later tell me they think she's "just so cool," comparing her to US Congresswoman Alexandria Ocasio-Cortez – another radical young woman who took on a powerful incumbent. Lots of groups have travelled from safer seats in London like Hackney or Lewisham, sensing that their help is needed here. But there's a strong local presence too, including a local head teacher and some of Faiza's oldest friends. One local woman, 68-year-old Joan tells me that she cut a pre-planned holiday short by a day because she didn't want to miss a Saturday of campaigning. "It's just so exciting," she says. "I can finally see this area rejecting the Tories, I've waited decades for this."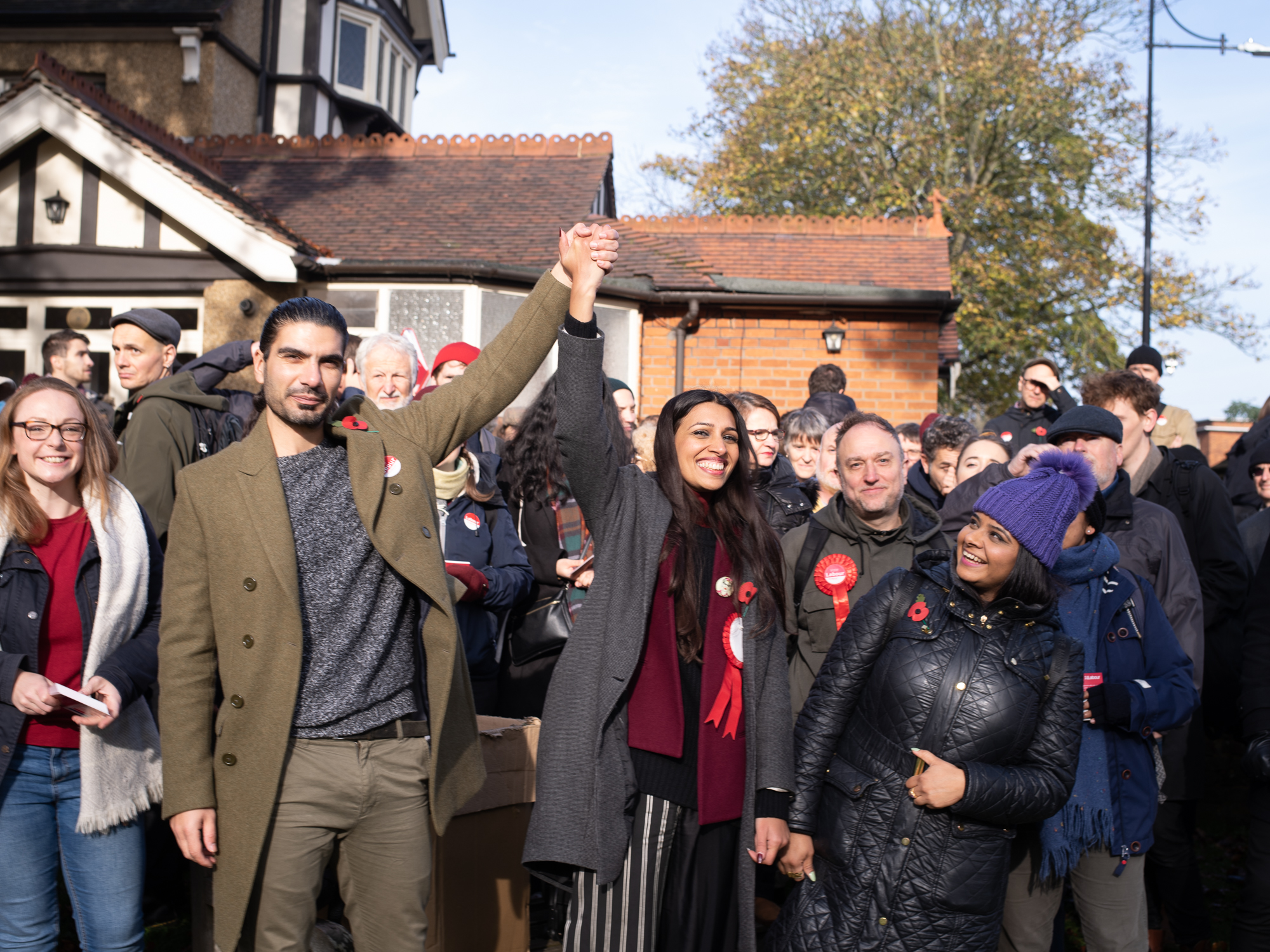 The supporters behind Faiza's people-powered campaign are united in their belief that a voice like hers belongs in parliament. Born in East London to a working-class Pakistani mother and Fijian father, the contrast with her sports car-driving, millionaire opponent is clear. Her local roots go down well on the doorstep, where constituents often say that, even it they're not keen on Labour's Brexit stance, its response to antisemitism allegations or Jeremy Corbyn, they're still open to lending her their support or at least listening to her plans for the area.
Growing up in a Muslim household, Faiza tells me that racism was often a topic of discussion. "There wasn't a time that I didn't know who Nelson Mandela was," she says. "My dad used to make us watch interviews of Muhammad Ali and made sure he gave us anti-racist legends to look up to." Her dad was a car mechanic, but watched the news avidly and was "super into what was going on in the world." Shaheen's mum, who passed away in 2017, instilled a love of learning in her children. "We didn't have many books in my house because we didn't have lots of money," she says. "But my mum constantly took us to the library."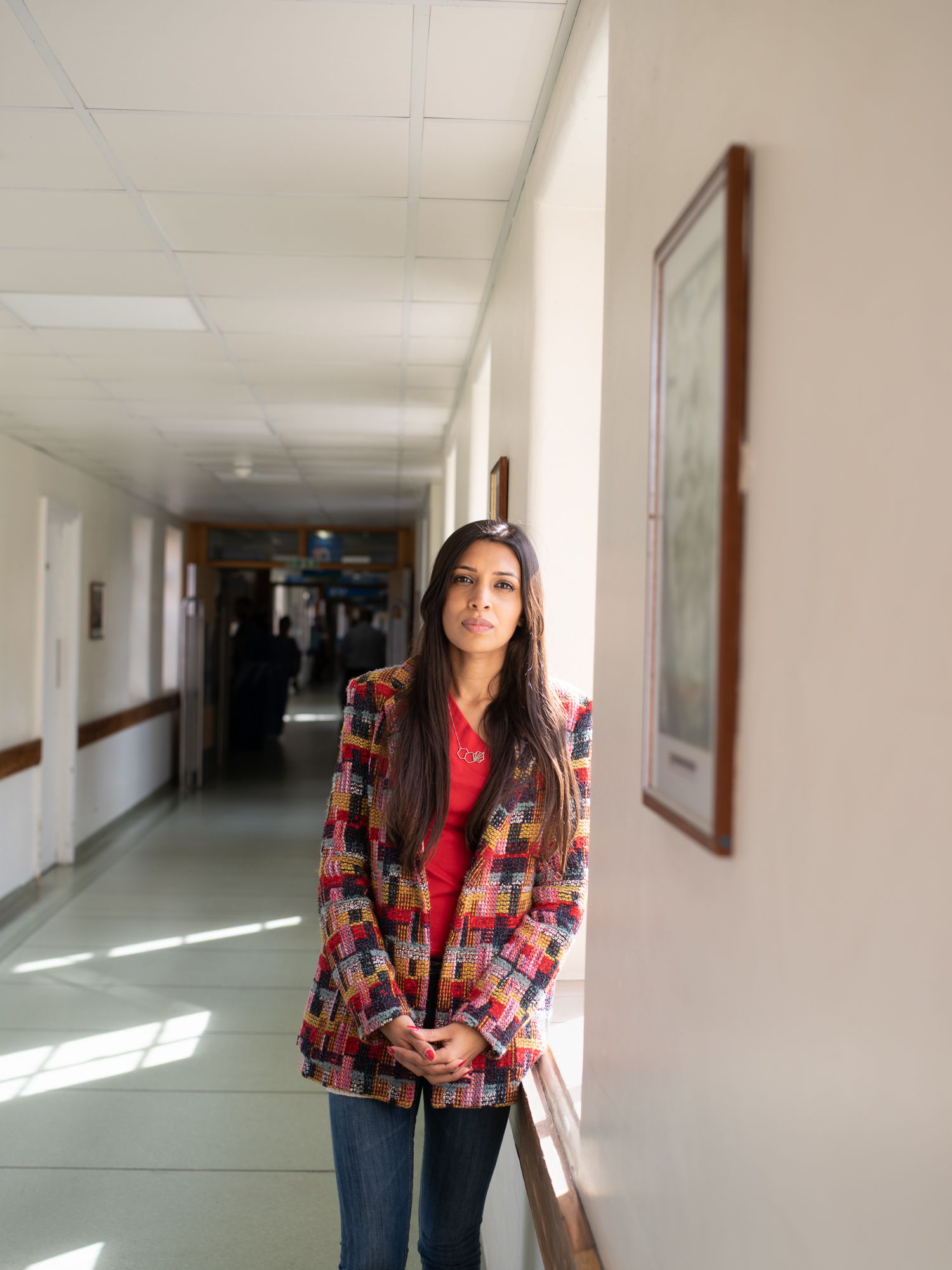 It was Shaheen's time at Oxford University which politicised her, opening her eyes to the class warfare that had long been waged against working people, keeping them locked out of elite spaces. "People would sneer my accent and look down on my friends who visited from Chingford," she says. "One guy even said 'Oh, so you're the type of people we're letting in now.' I was so angry I responded: 'No, you're the type of people we're trying to get rid of!'" The educational material at Oxford clashed with her lived experience. "I felt really uncomfortable about so much of what I was learning," she says. "The economics and politics was very much individualization and market-focussed there was an underlying set of values that I didn't subscribe to. It was all theoretical and didn't have any relation to what was really going on." After graduating from Oxford, Faiza "unlearnt a lot of the rubbish" she had been taught there, earning a master's degree at the University of Manchester before completing her PhD. She now leads The Centre for Labour and Social Studies (CLASS), a leading left think tank working to ensure policy is on the side of everyday people.
The timing of her mother's death, a few months after the 2017 general election, was a key factor in motivating Faiza to stand for parliament this time. As we huddle over a radiator in Woodford Memorial Hall – this time in a room named after Winston Churchill – she tells me about the profound impact her mother's ten-year battle with heart disease had on her. A few days earlier, a Daily Mirror front page photograph of an 88 year-old dementia sufferer left alone in a hospital corridor had gone viral. "It reminded me so much of my mum," she explains, recalling the painful experience of watching a loved one's health deteriorate on a backdrop of NHS austerity. "My mum was my last parent, and you need to do something with that emotion when you lose a parent. IDS's welfare policies and all the reassessments that disabled and sick people have been put through seemed like a good place to start."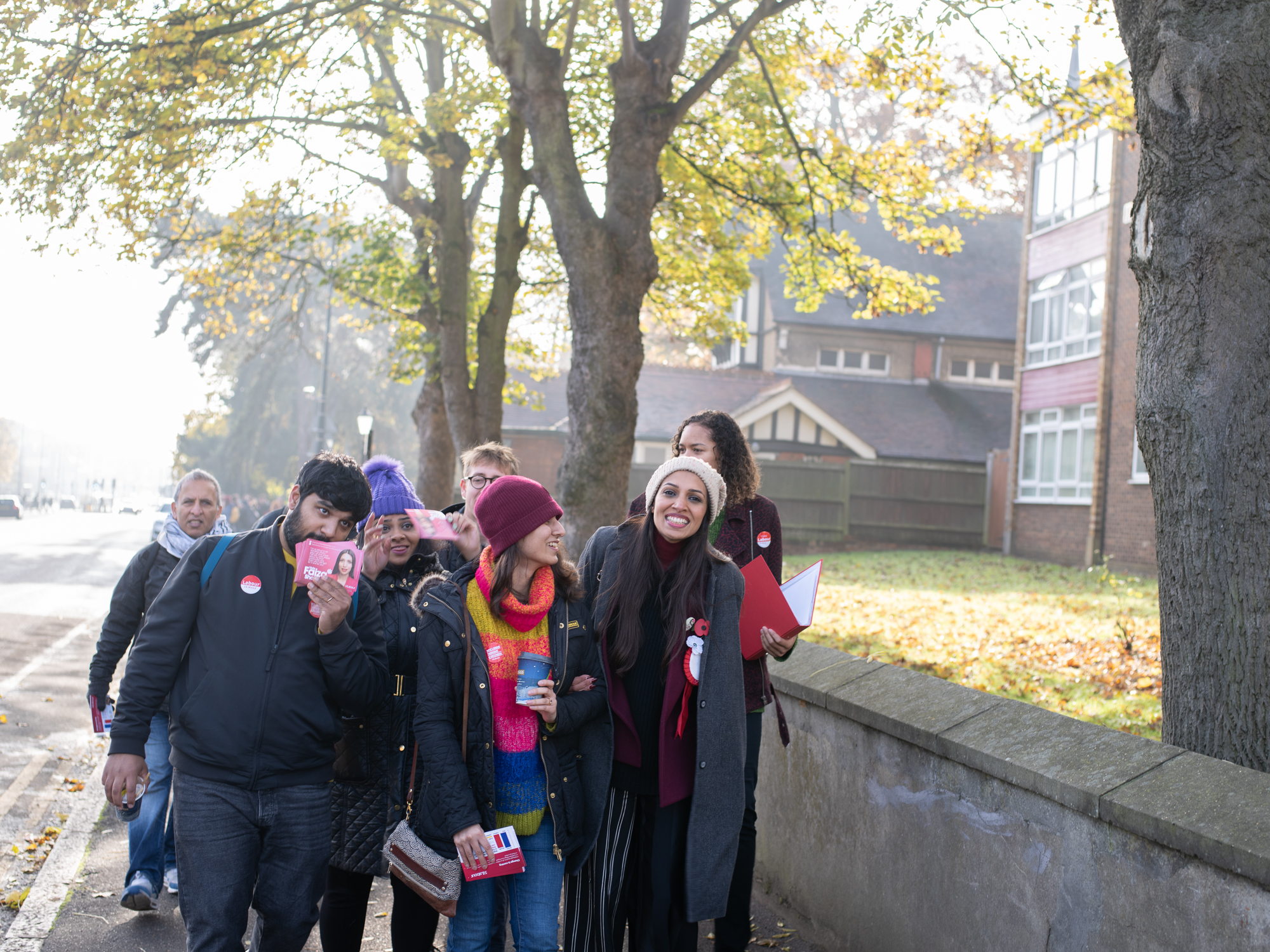 Her decision to stand was also prompted by her home seat becoming unexpectedly available, as she has no interest in running anywhere else. After a decade of austerity, Chingford and Woodford Green has become more unequal, with half of the people who work earning less than a living wage. "In many ways it feels like a microcosm of the country," Faiza says. "Not just in terms of Leave vs Remain, but also that there's big affluent streets next to people that are struggling with housing and poverty. I want to make sure that every kid here has the has the ability to flourish like I did. So yeah, there's lots of work to do."
For Faiza Shaheen and her supporters, a month of campaigning stands between them and a potential "AOC moment" in British politics. As our conversation draws to a close, I notice that she is wearing a Frida Kahlo pin. I ask her if, having grown up hearing stories of anti-racist heroes at the dinner table, she's prepared for the levels of abuse she might receive as an outspoken Muslim woman politics. After all, Labour's shadow Home Secretary Diane Abbott, a fellow socialist of colour, receives half of the total abuse sent to all female MPs. "It's already a daily part of my life, and as people start to think I can win here it's growing," she says. "But there's part of me that's quite happy to like trigger the racists. The fact that they don't want me speaking, that's their problem. And if that makes you angry and ruins your day? Then I'm happy to ruin your day."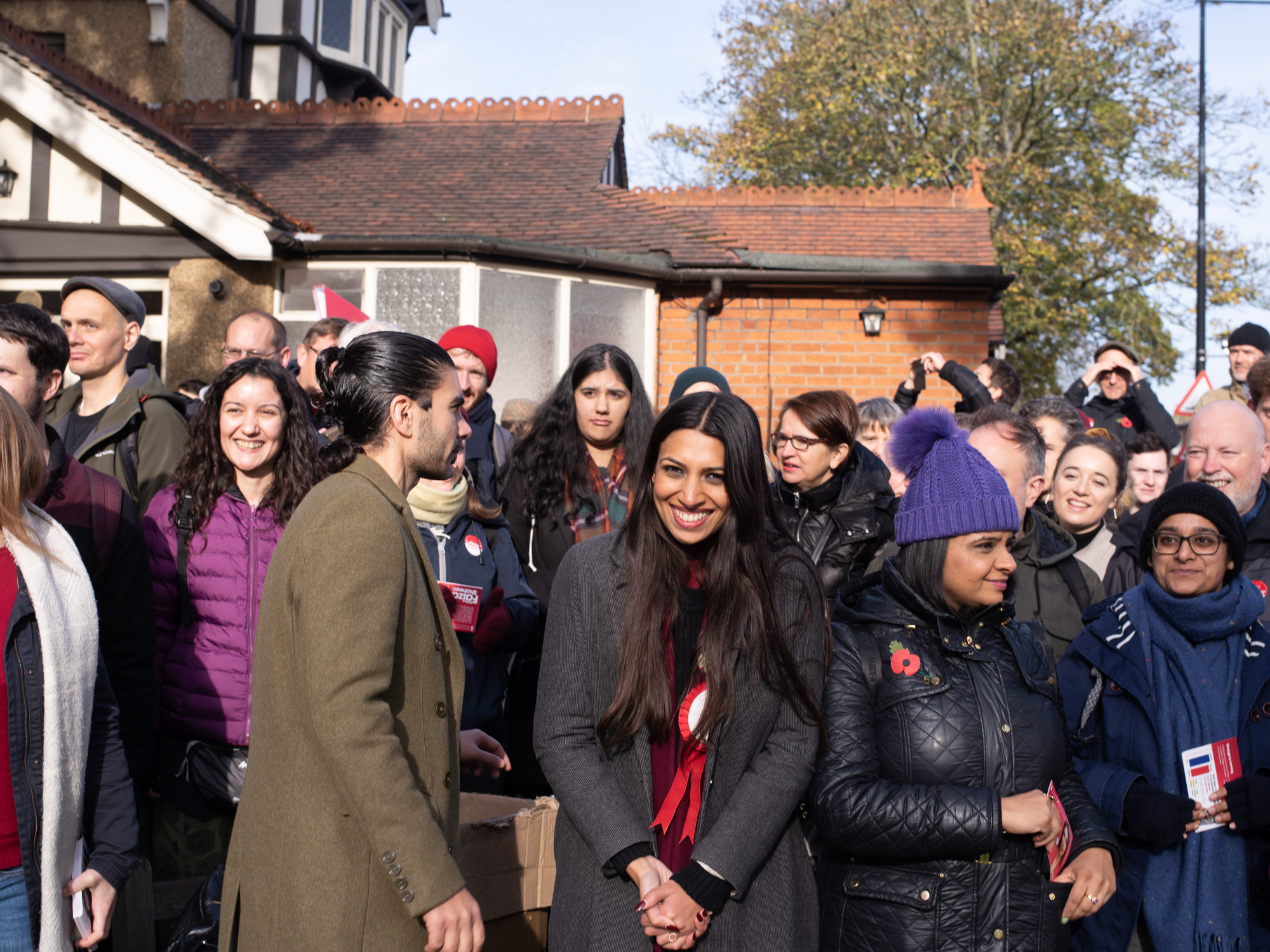 ---
Credits
Photography Andy Sewell