7 things you need to know about kiwi rapper JessB
From New Zealand to nightlife to netball.
|
14 November 2019, 2:46am
Photography Alex Johnstone
As one of the artists playing Spotify's A1 Live, a showcase of Australia and New Zealand's new generation of hip-hop, JessB dominated the stage with an ease beyond her years. With just two years on the music scene to her name, the New Zealand rapper already has the makings of a modern Missy Elliott, effortlessly switching between dance floor fillers and heavier subject matters like heartbreak and self-love from her recent EP New Views.

With a sellout headline tour, performances at nearly every major festival, and support slots for big names like YG, Stormzy and Little Simz in her native New Zealand, it won't be long before the world pays a lot more attention to JessB. To get ahead of the curve we asked her some questions and learned these seven fun facts.
1. At one point she was a professional netballer…
"My netball career feels like it was another Jess now. I don't know her anymore. Other than I like keeping active which feels ingrained in me [laughs]. I always say that the swap from netball to music was a twist of fate, as I didn't really choose to move. I got dropped from the professional team I was in, which sucked. But at the time I was also using music as a creative outlet. A few things aligned and I was able to begin to pursue music as a career and I've never looked back or second guessed since."
2. She played her first shows on Auckland's famous K Road nightlife strip…
"The music scene in Auckland is cool. There's lots going on at the moment and everyone is chill, friendly and generally supportive of one another. I did my first gigs in central Auckland around K (Karangahape) Road, so that is usually still where I go to see live acts."
3.She's part of the team behind FILTH, an Auckland club night that provides a safe space for QPOC...
"FILTH is a club night I started in Auckland with my DJ half.queen which is ultimately aimed at creating a safe space for expression. We wanted to fill a gap that we could see in the nightlife scene here musically, as well as for QPOC in the city. It's not an exclusive event, we just like nice people who like dancing. We just had our fifth FILTH for Halloween, and it's been growing each time so we have no plans of slowing down. FILTH has a spot at Laneway Festival Auckland 2020 and I would love to see it expand into other areas of creativity."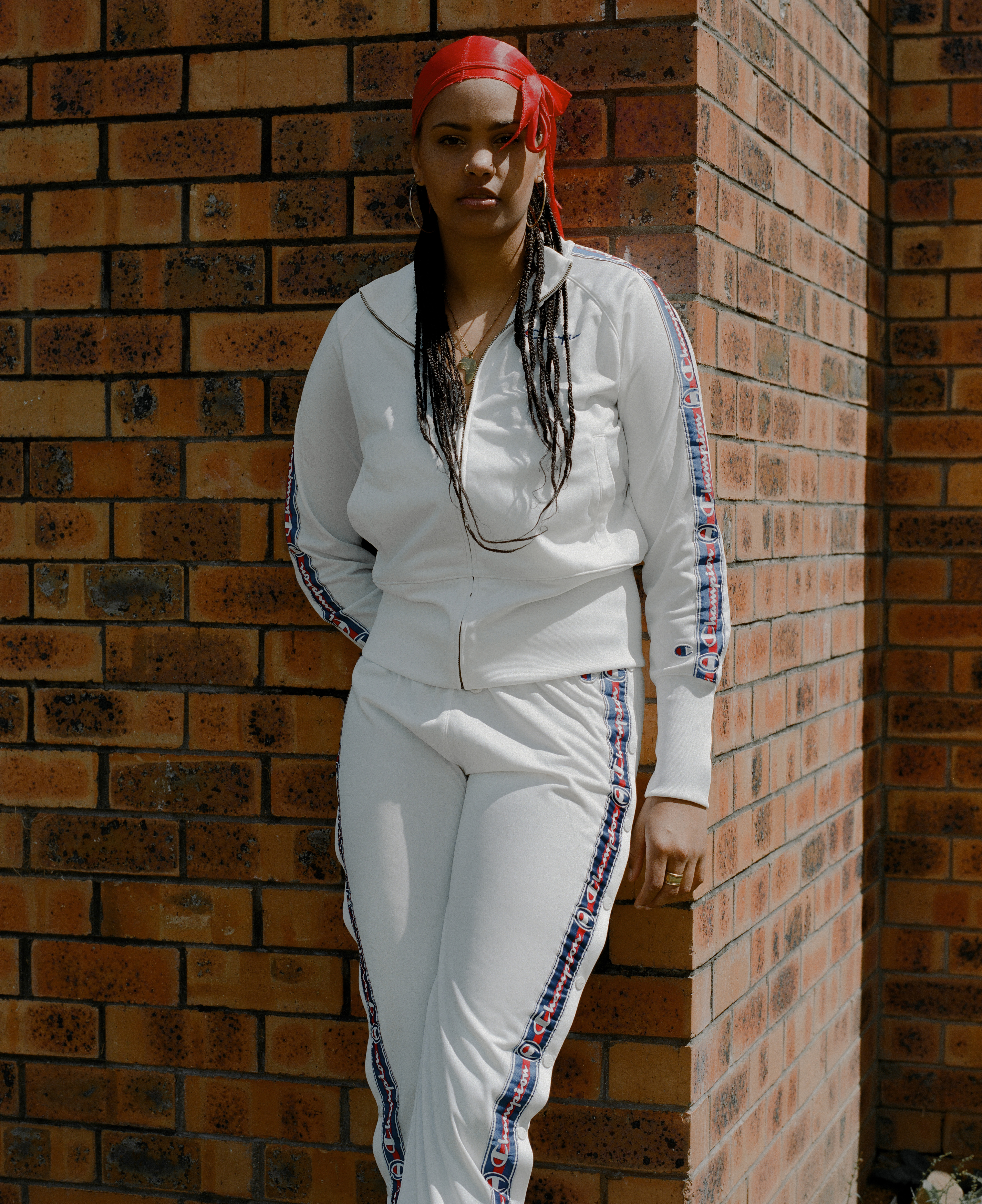 4. Streaming platforms and playlists like Spotify's A1 have helped her connect with audiences outside of New Zealand…
"I think that being able to touch into an Australian audience has been really helpful as I have started to slide through more often and meet people and do more shows. The impact of getting on A1 is huge! It's great to be able to connect yourself with fans and artists across the world and cool to see my name up next to some of hip-hop's greatest artists globally."
5. Her recent first ever tour was a huge moment...
"The coolest thing was selling out my first ever headline show (on my first ever tour) in Wellington. It was a humbling and validating experience to see so many people show up for an all female lineup and really know the music. Touring can be hard but I love playing shows and I love connecting with people so it's always worth being away from home."
6. Genderless New Zealand label Sweepstake Winners is one of her favourites right now…
"I had a dope silk two piece that I wore on tour from Sweepstake Winners recently, loved that. I also am a big fan of the vintage streetwear store Hunting Ground. And I'm a fan of Ingrid Starnes who dressed us in my music video for So Low, which included this beautiful custom gold dress."
7. And there's a bunch of other Kiwi musicians she wants to shout out…
"There are so many artists doing dope stuff in NZ right now. Probably too many to name? In the Auckland scene there's heaps of up-and-comers who have already stamped their mark and I think are dope. Like Church & AP, Imugi, Tei, Vayne, Omni Potent and eleven7four. There's definitely more I could list!"

Credits
Photography Alex Johnstone
Tagged: