Neil Gilks in Phoebe Philo's designs, c.1996. Courtesy of Central Saint Martins Fashion Archive
23 things you need to know about studying fashion at central saint martins
It's where many of the world's best designers begun their careers
|
03 September 2019, 10:37am
Neil Gilks in Phoebe Philo's designs, c.1996. Courtesy of Central Saint Martins Fashion Archive
Central Saint Martins enjoys an unrivalled reputation when it comes to innovative fashion. Scores of Fashion Design graduates from the globally-revered London college have, over the years, gone on to successfully launch eponymous labels, or taken up significant design roles at the world's most prestigious fashion houses and brands. Not to mention the oodles of former CSM Fashion Communication students who have since become game-changing fashion stylists, writers, editors, art directors, photographers and film-makers.
A new book, Fashion Central Saint Martins, now explores the past and present of this hallowed institution's fashion department, from the 1930s to today. Edited by CSM stalwarts, Hywel Davies, the Fashion Programme Director, and Cally Blackman, an author and Lecturer in Fashion History and Theory, it's packed full of engaging interviews (with ex-students ranging from John Galliano to Matty Bovan), essays, fond reminiscences from its staff and famous alumni, and -- best of all -- hundreds of amazing, never-seen-before photographs of student collections, catwalks, sketches, shoots, portraits, parties and general behind-the-scenes amazingness.
To celebrate the launch of this mighty publication, here's an essential round-up of all-things CSM and fashion.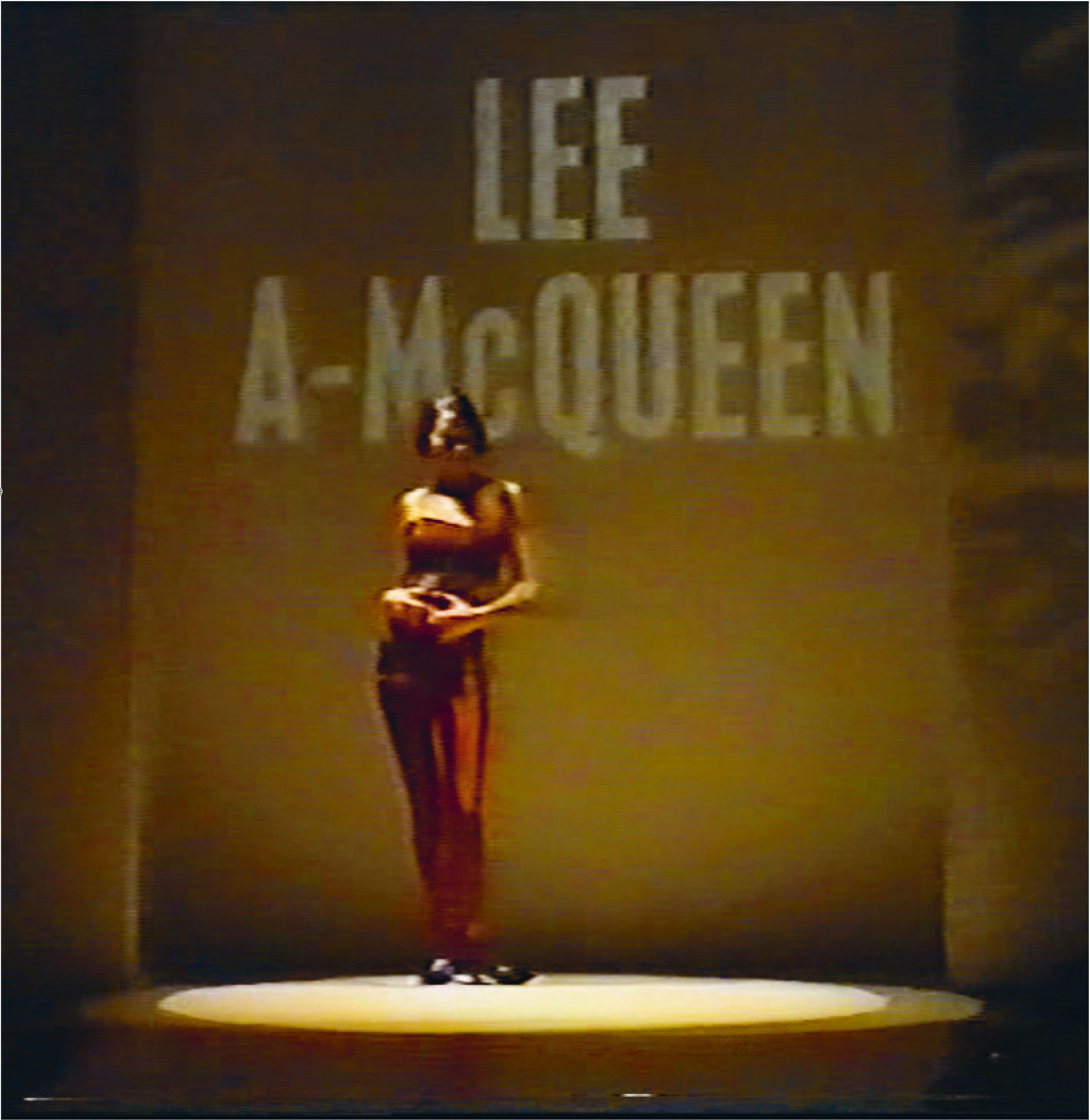 1. Central Saint Martins used to comprise of five different buildings, dotted around central London, prior to relocating to its current much larger home in Kings Cross in 2011.
2. Since 1854, the college has undergone various name changes including Saint Martins School of Art, Central Saint Martins College of Art and Design (after the Central School of Art and Design and St Martins School of Art were merged in 1989), before settling on its present easy-to-remember moniker of CSM.
3. Before the move to Kings Cross, CSM's fashion department used to be based at the college site on Charing Cross Road, on the edge of London's Soho district. The old Charing Cross building was much-loved, despite being notoriously-scruffy and pretty much falling to bits. There was even an ongoing rumour that the lift hadn't worked properly for 40 years!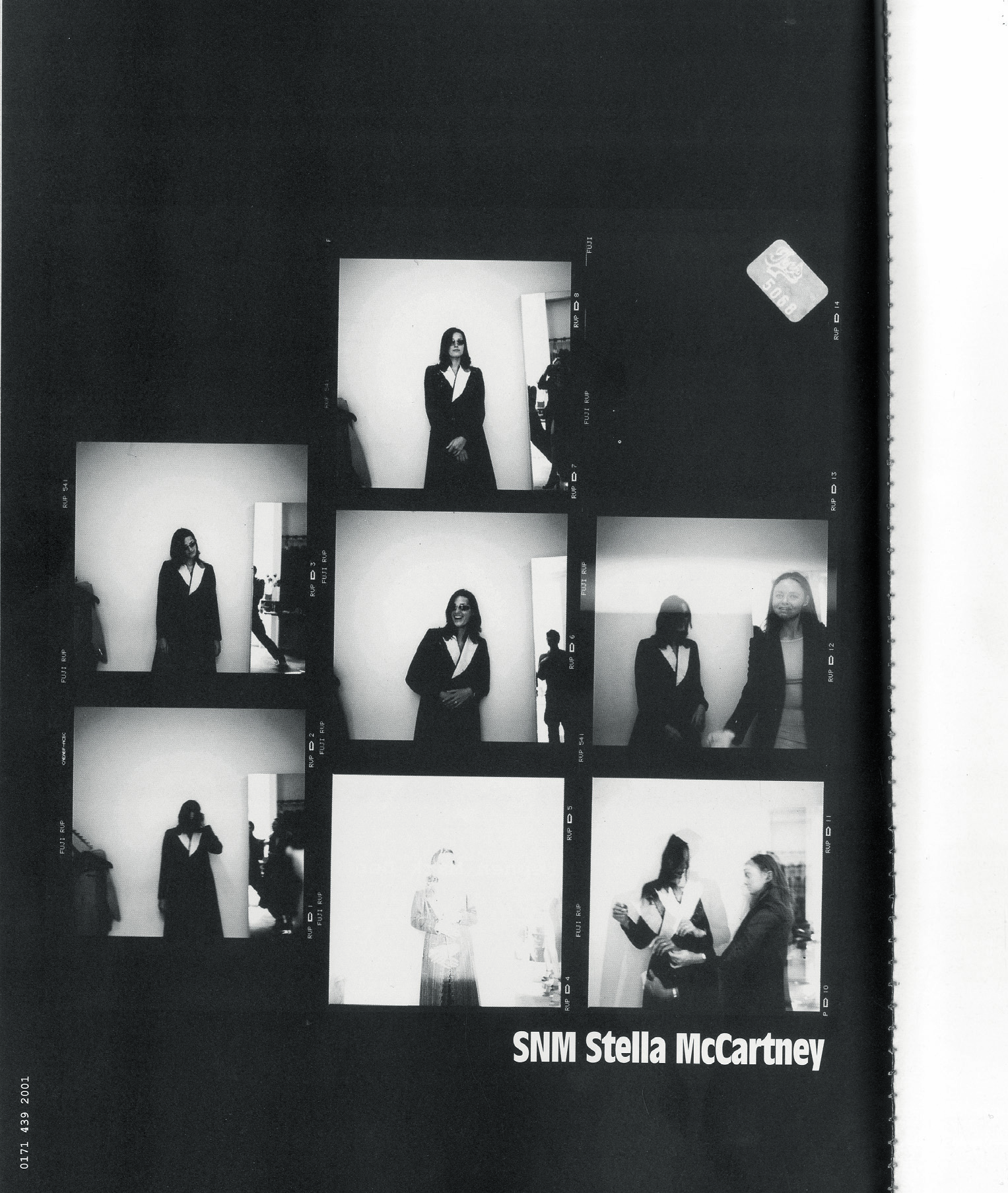 4. A succession of well-known designers have emerged from CSM throughout the years, including Alexander McQueen, John Galliano, Christopher Kane, Stella McCartney, Katherine Hamnett, Joe Casely-Hayford, Stephen Jones, Julie Verhoeven, Craig Green, Sarah Burton, Phoebe Philo, Jonathan Saunders, Gareth Pugh, Kim Jones, Giles Deacon, Charles Jeffrey, Hussein Chalayan, Matthew Williamson, Matty Bovan, Molly Goddard, Richard Quinn, Riccardo Tisci, Grace Wales Bonner and Simone Rocha, among many others.
5. Various fashion biz figureheads famed for styling, creative direction, editing magazines or curating exhibitions were at one time students at CSM. (And many of them have worked for i-D, too). They include Katie Grand - Editor-in-Chief, Love; Hamish Bowles - Editor-at-Large, US Vogue; Dylan Jones - Editor of GQ and former Editor of i-D; Simon Foxton - stylist and former i-D Fashion Director; Caryn Franklin - fashion commentator and former i-D Fashion Editor; Ibrahim Kamara - stylist and currently i-D's Senior Fashion Editor at Large; Iain R Webb - Fashion Writer, Curator and a Professor at CSM, to name just a few.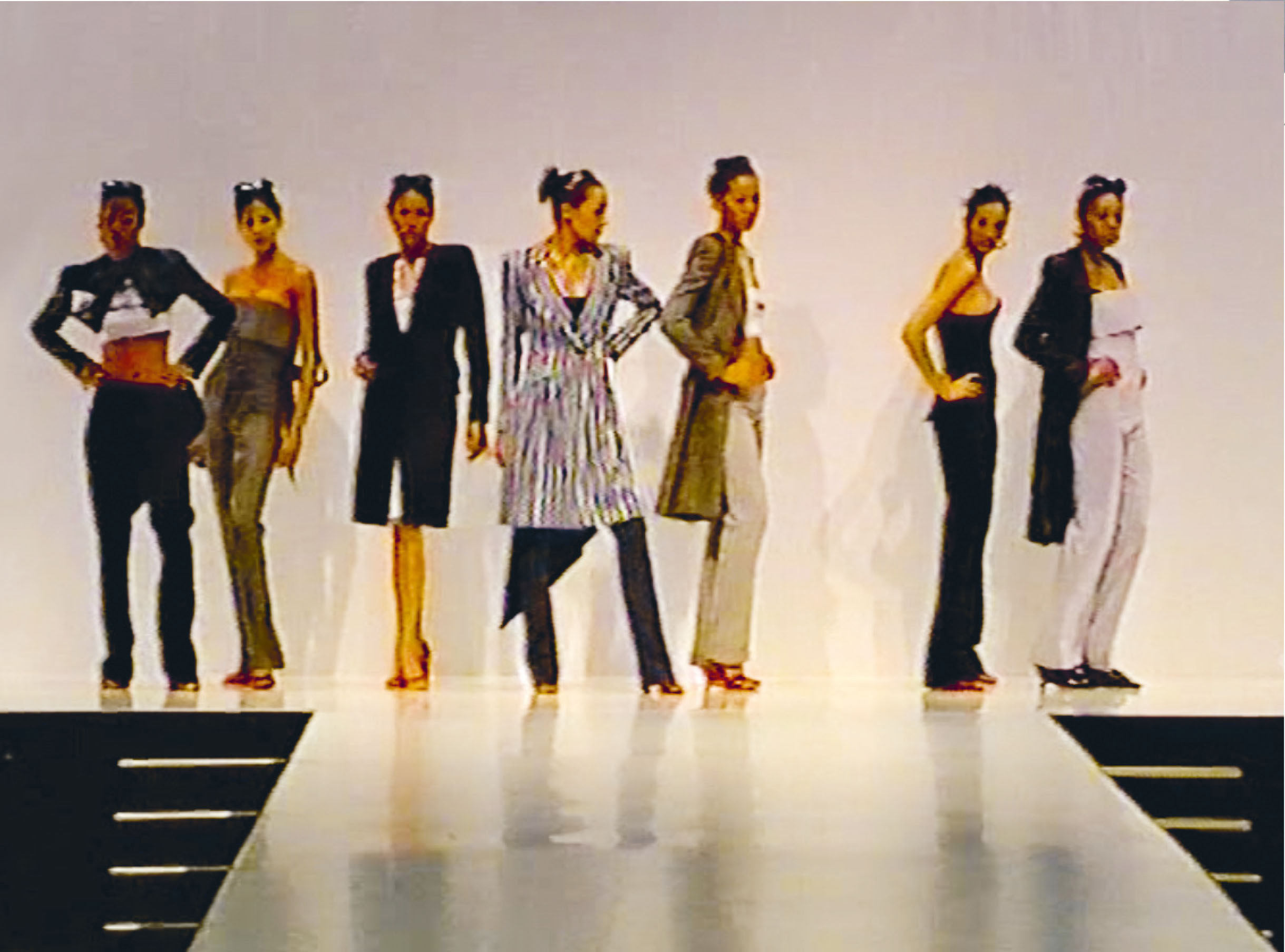 6. CSM's fashion department is currently arranged into a mix of different Fashion Design courses and 'pathways', at BA and MA levels. These include Menswear, Womenswear, Knitwear, Print, Marketing, as well as Fashion Journalism, Fashion Communication and Promotion, and Fashion History and Theory.
7. Fashion students are not only taught by the talented members of CSM's full time staff, but also an array of part-time and visiting tutors from fashion's Hall of Fame, such as Giles Deacon, Matty Bovan, Louise Gray, Nasir Mazhar, Thom Murphy, Julie Verhoeven, Grace Wales Bonner, and James and Luke of Rottingdean Bazaar.
8. Lots of 'live' industry projects are tackled by the fashion students at CSM, which in recent years have been set by mega-brands, ranging from LVMH, Puma and MAF, to Chloe and Matches.com.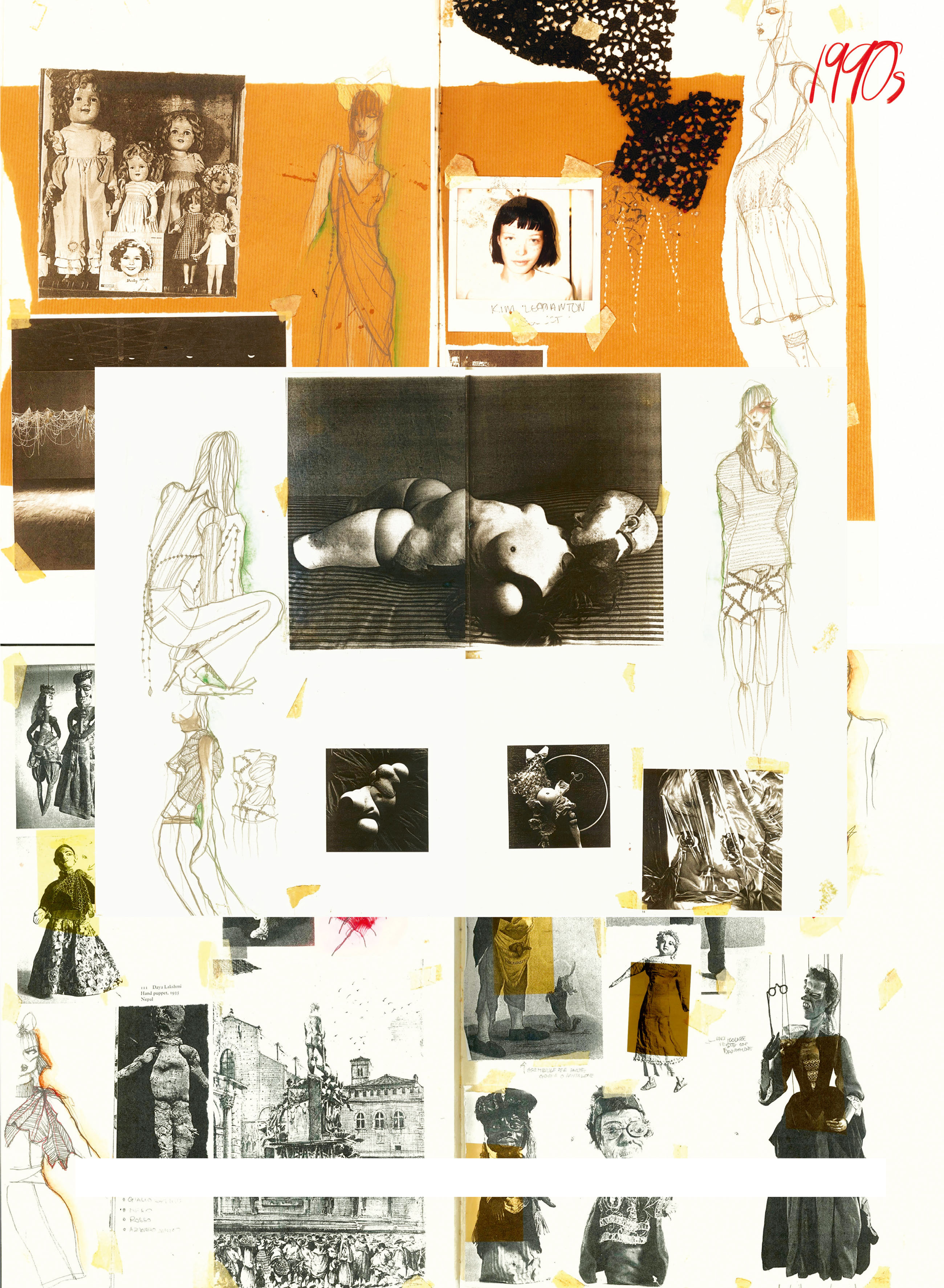 9. After he was spotted popping into CSM to meet with staff from the MA Fashion course, back in 2011, the college was forced to deny tabloid rumours that Kanye West had applied for a place on the course but had been rejected. Oops!
10. CSM has played host to a fair few celebs who've taken time out from their existing careers to study fashion, though. The legendary actor Antonio Banderas undertook a fashion course there back in 2015, for instance. And during the 90s, the iconic 60s actress and model Anita Pallenberg (who starred in the film Performance with Mick Jagger and dated both Brian Jones and Keith Richards from The Rolling Stones) successfully completed a degree there!
11. During the Autumn term, First Year students from all of the Fashion Design Pathways take part in the themed annual White Show mega-project. For this, they each design and then collectively unveil upon the runway their individual creations made entirely from white fabric.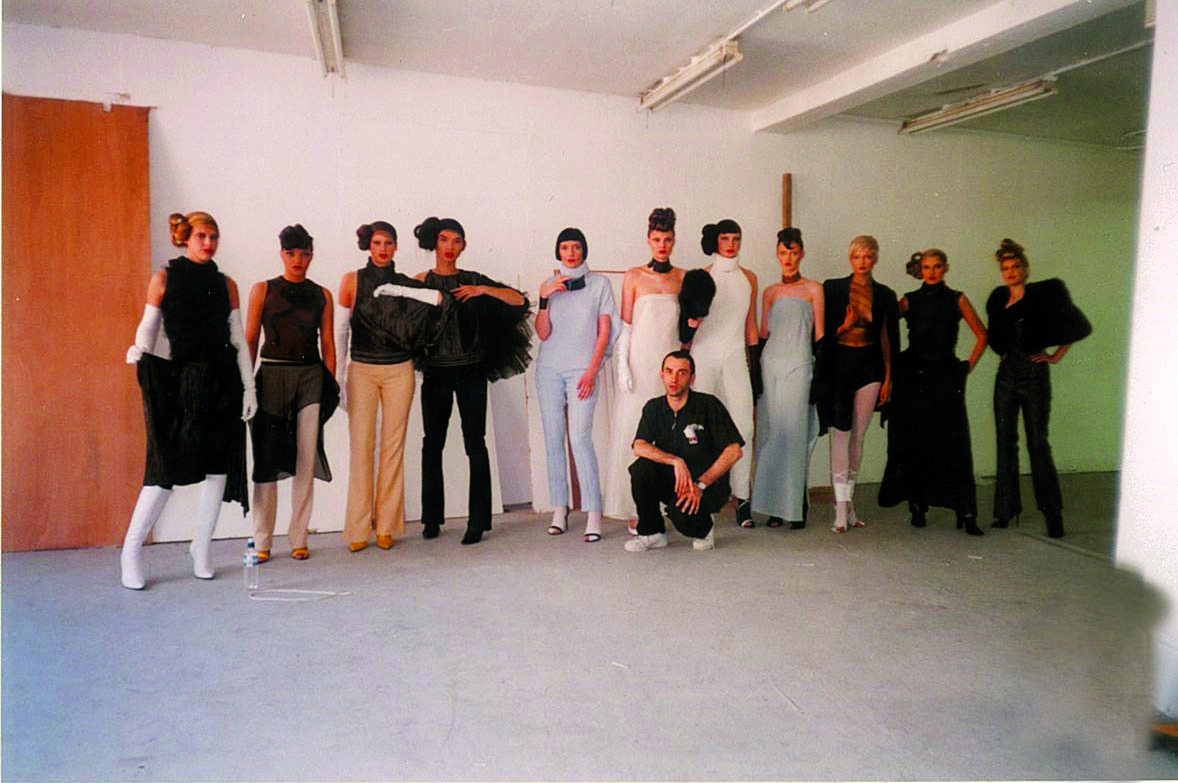 12. Hamish Bowles, from American Vogue, was a Fashion student there in the early 80s and later remembered the era in an interview with The Guardian: "Leigh Bowery was emerging on the scene. Saint Martins students were heavily involved in that. You'd stay up all night creating the latest look for Taboo, not eat for days, then have a cake at Patisserie Valerie. You'd go to Paris Fashion Week and see how many shows you could get into. Pretend to be the make-up artist. That was actually a class project!"
13. When John Galliano, Creative Director at Maison Margiela, used to be a student there in the early 80s, he would often be found furtively sketching his eccentric ideas behind the bookshelves in the library, so no one could see or copy what he was doing.
14. Galliano's 1984 graduate collection, Les Incroyables, created a level of giddy excitement when it was shown that is still enthused about by fashion folks to this day. He later recalled: "It was electrifying, which sounds weird to say, because it was hard work, I can remember that still, but it possessed me, drove me, inspired me… every tiny detail mattered and had to be perfect."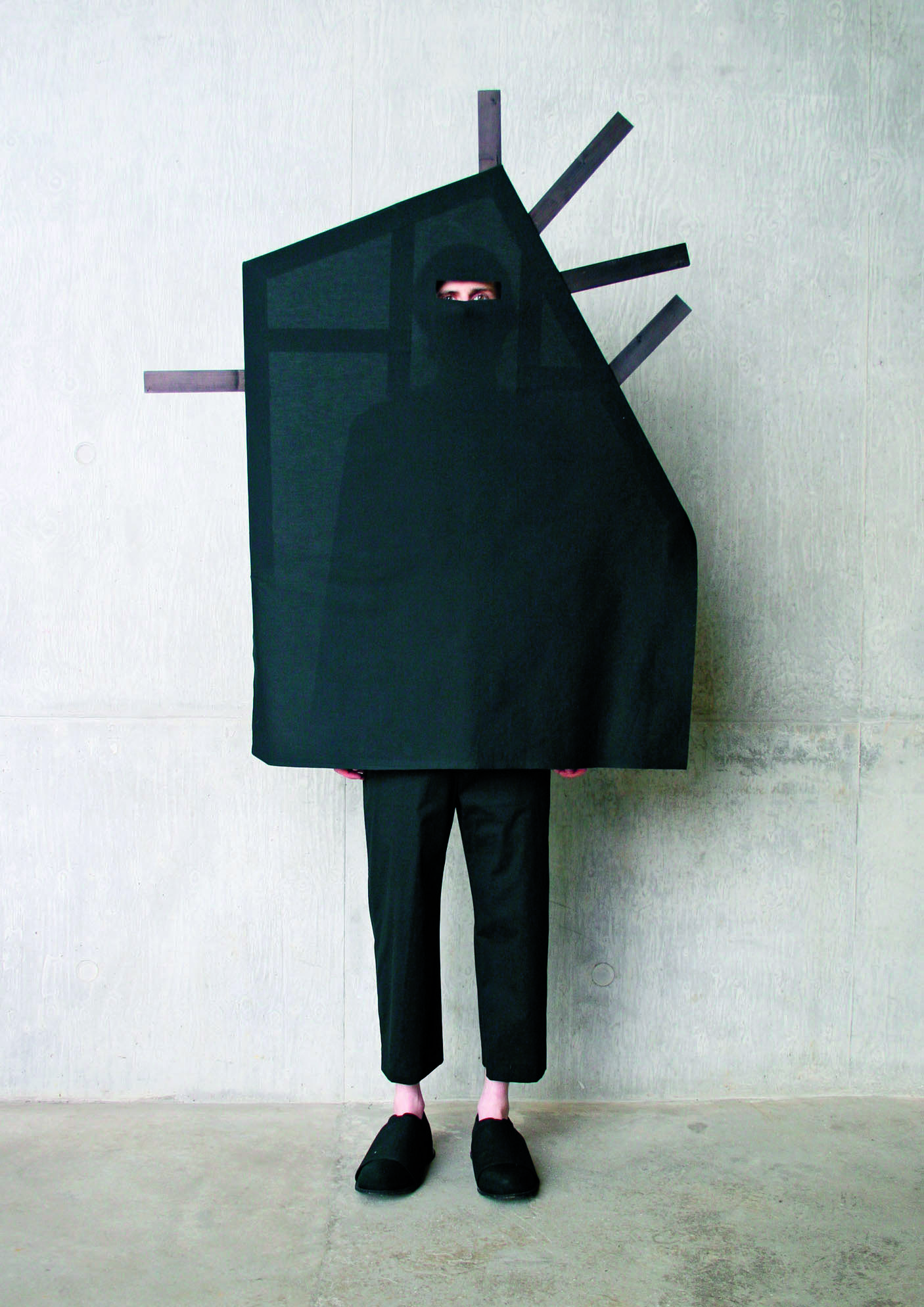 15. The late Louise Wilson was a formidable and talented character who used to run the MA Fashion course during much of the 90s, and up until she died in 2014. (It is now overseen very successfully by Fabio Piras). Wilson was notorious for being the fiercest-of-fierce tutors, who always pushed her students to be brilliant and to be themselves: "Louise was the first person in fashion to believe in me and encourage me to do exactly what I wanted," said Dior Men's Artistic Director, Kim Jones, in a 2014 interview with AnOther.
16. CSM fashion students can apply for special scholarships which are offered by high profile designers and brands including LVMH, Sarabande, Models 1, Samsung, Mead, China Xintiandi, Stella McCartney, Chloe and Theory.
17. Alexander McQueen's 1992 MA graduation collection, Jack the Ripper Stalks his Victims, was inspired by the East End serial killer Jack the Ripper from the 1880s and each piece from the collection contained a lock of McQueen's own hair sewn within. The Fashion Editor and stylist Isabella Blow loved all the looks and bought the collection from the at-the-time skint graduate, paying him in regular cash instalments of £100.
18. The LVMH lecture theatre within CSM is a regular hub for talks and discussions from industry bigwigs, such as designers Michael Kors, Dolce & Gabbana, or Michael Costiff of WORLDarchive, as well as Lulu Kennedy from Fashion East, and photographers Nick Knight and David Sims. All of them have popped in to share their experiences and offer advice to students during the past few years.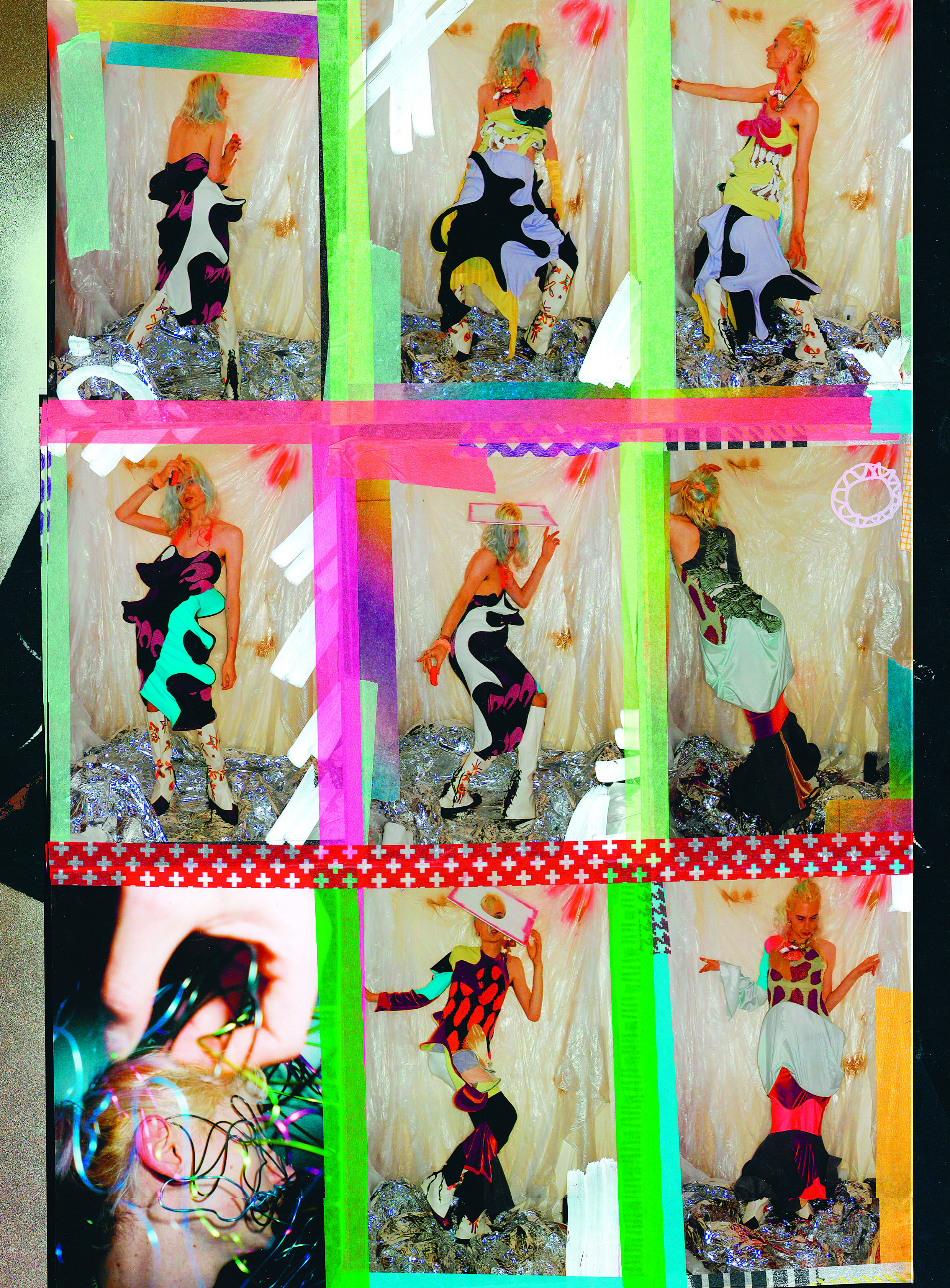 19. Quite a few of the fashion staff at CSM have been educating students there for decades, not least the iconic Natalie Gibson, with her ever-changing hair colours, who has been teaching students all about print since 1964.
20. A smattering of finger-on-the-pulse fashion students were among the small crowd who gathered for the first ever gig by punk legends Sex Pistols, at the old St Martins site on Charing Cross Road, on 6 November 1975. Needless to say, the noisy shenanigans prompted a near-riot and 'youth culture' suddenly became a whole lot more exciting.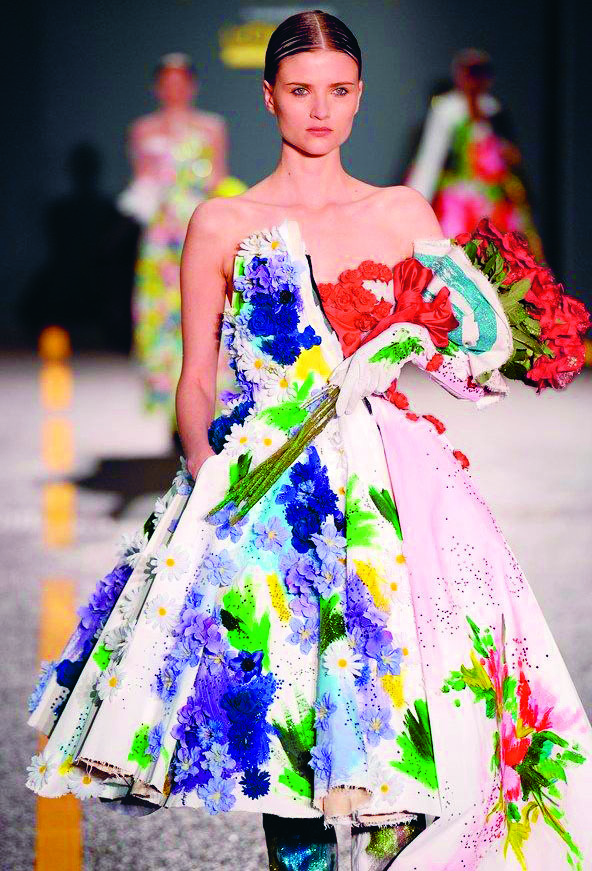 21. Running through the middle of the CSM building is a vast walkway called The Street in which all manner of 'happenings' routinely occur. These typically comprise of impromptu piano recitals, pop-up jewellery stores, performance art events, exhibitions of work-in-progress and, Very Importantly Indeed, an unofficial catwalk parade of dressed-up-to-the-max fashion students coming and going each day.
22. Each year, the Fashion Print Pathway runs a project in collaboration with the Turner Prize-winning artist Grayson Perry, in which students create frocks for his female alter ego, Claire. Those students whose designs are deemed the most delectable are subsequently given gold, silver and bronze 'Claire' awards!
23. In 2014, over 100 Final Year Fashion students whose collections were not selected to be included in the end of year runway Press Show, staged an alternative 'protest' show outside the CSM building, to ensure everyone could see their work. The at-the-time Course Director Willie Walters was fully supportive of their rebellious actions, describing it to Dezeen as a, "fantastic initiative. I was thrilled that these students were so proactive and professional in their approach."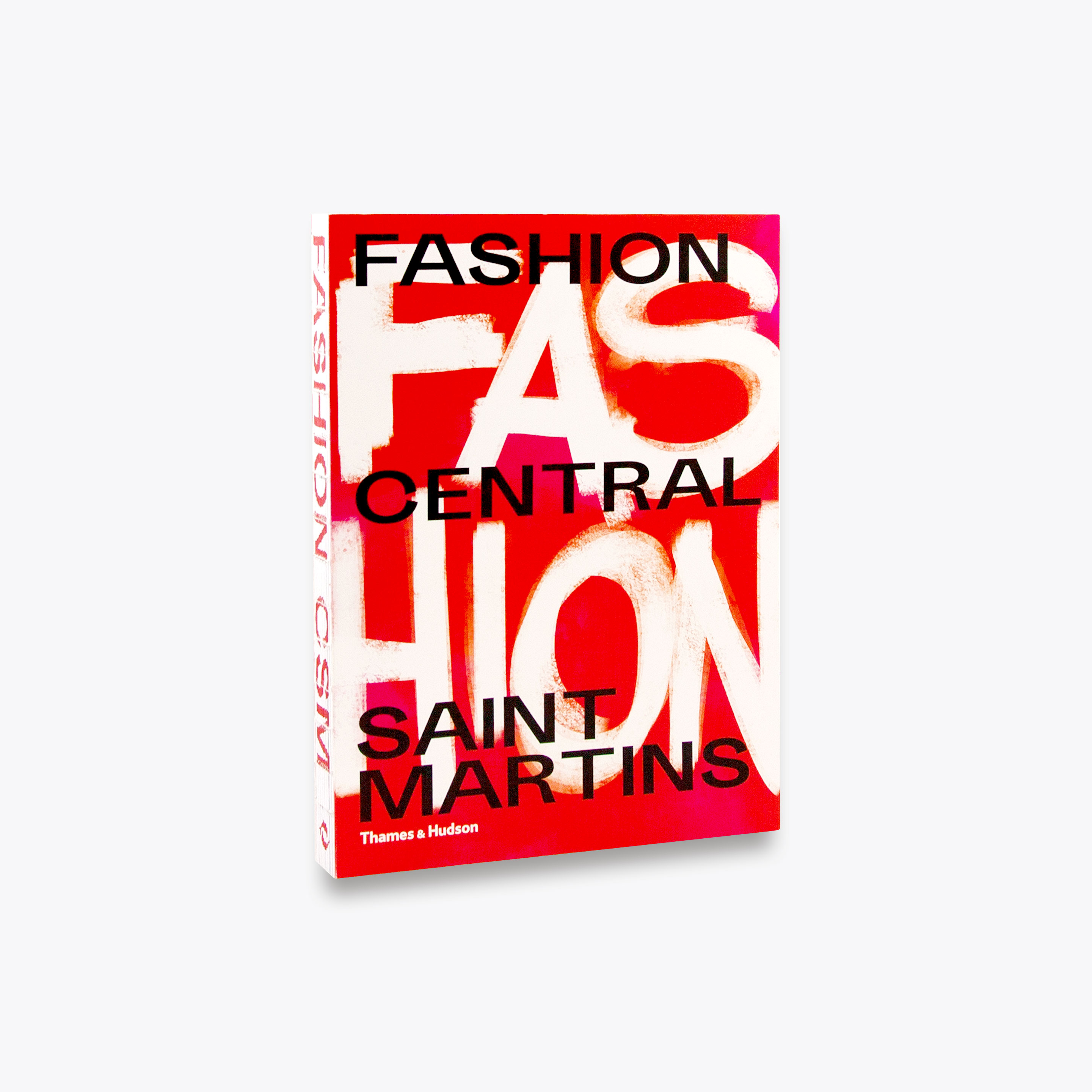 Fashion Central Saint Martins is published by Thames & Hudson on 5 September